>

Trusted Forex Broker Reviews
Trusted Forex Broker Reviews

Not even legends in the calibre of a Larry Williams or a Martin Schwartz will have much luck in currency trading if the broker is unwilling to cooperate – it has an overwhelming role in determining what type of experience you will have as a forex trader. The lack of clear rules and precedents creates great opportunities, but also huge risks for the unprepared.  But aren't there always two sides to a story? To help our visitors avoid the dark side of forex, we have carefully screened the best offers in the online brokerage business and prepared a selection of some of the most reputable and efficient brokers for your exclusive benefit. If you have any plans to explore the exciting world of currency trading, we are sure that you will find our list an invaluable guide in the crowded and sometimes shady world of the forex brokers. We recommend reading our listed brokers' review pages for user reviews, e.g. OctaFX or FXTM review page.
Our Top Rated Forex Broker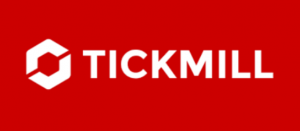 Tickmill continues to grow from strength to strength by offering traders just what they need to be successful in the markets.
This secure framework acts as a base for some of lowest cost trading in the market with trade execution backed up by some very impressive behind the scenes infrastructure designed to offer the best access to the financial markets.
Read the full review of Tickmill
Safest Forex Brokers 2022
Broker
Features
Min Deposit
EURUSD Spread
74% of clients lose money. Capital at risk.

US Clients: Yes

Regulated : Yes

– Trusted Global Market Leader – Online FX & CFD Trading – 180+  Global Markets, 84 FX pairs, 65 shares, 17 popular indices and more – Forex, Indices, Commodities, Equities & Bitcoin – Available to US traders
$250
1 pip

Sign Up

74% of clients lose money. Capital at risk.

Your capital is at risk

US Clients: Yes

Regulated : No

– Trade 15 cryptocurrencies
– Easy to use platform

Your capital is at risk

US Clients: No

Regulated : Yes

Crypto deposits possible
Bonus offers
Leverage up to 1:500
MT4 and Allpips platforms

$25
From 0.4 pips
*Broker offers variable spreads which are subject to fluctuating market conditions. Spreads tend to be tight during times of deep liquidity but can also widen significantly during times of low liquidity.
Want to be featured on this broker list? Use our contact form here.
More country specific forex broker listings:
Finding the Best Forex Broker – FAQ
Finding the best forex broker for your needs takes some research. Hundreds of online brokerage firms now compete for your account, so plenty exist to choose from. Check out our recommended top list above, or read our FAQ below with excellent points to consider before choosing your broker, or see this extensive five-step guide on how to choose a forex broker.
Finding the best forex broker that has a fast execution capability, a reliable trading platform and which can be trusted with your account deposit might be the first things you will want to assure yourself of. Other sweeteners can include account opening bonuses and other features like mobile trading and SMS market alerts.
Basically, you want a forex broker you can trust to handle your money and your trades so that you can get on with the business of trading forex without worries. Anyway, to make the process of finding a broker simpler, the list above covers most of the key comparison points between forex brokers so that you can be better prepared for a successful search.
At the end of this page, you will find many more brokers that did not make the top list, you can still read our reviews of them and give your comments on them or share your experience from them.
But first, we will go through some of the criteria and features you should look for when searching for the best forex broker for you.
Regulation
Most reputable online forex brokers take the step of submitting to regulation by one of the main financial regulatory agencies operating in their home country. Sometimes, they will even be regulated by more than one agency. Such regulation provides you with the security of knowing the broker's operations are being overseen by an independent authority with the goal of keeping the business honest.
Is there a benefit to where a broker is located?
Location can make a big difference, especially if the regulatory regime in the country is top of the line. The most advantageous location has to be reserved for UK brokers since London is the centre of the foreign exchange business.
Forex Trading in the UK
Early in the last century, nearly 50% of the world's foreign exchange was conducted using the Pound Sterling. Today, daily forex trading turnover in the London market represents 41% of the world, more than double that of the United States at 19%. If you choose a reputable UK broker, then you can be assured that the firm can draw upon a broad pool of experienced and professional staff in the UK.
From a regulatory perspective, UK forex brokers must also comply with one of the strictest regulatory bodies around, the Financial Conduct Authority (FCA). Once again, the pool of UK staff will be very aware of best business practices and related compliance issues, another reason to choose a UK broker, if at all possible. One must, however, be due diligent when choosing a broker that claims to have offices in London, since the marketing aspect of this location has caused many overseas brokers to set up a "shell" presence in the UK to gain your trust, but without the benefits listed above. If you prefer a UK broker, then make sure that they are headquartered in London and have a significant presence there.
Forex Trading in Australia
The Australian Forex/CFD/Cryptocurrency landscape is an intricate one, where at least three different types of brokerages peddle their services. There are unlicensed, unregulated brokerages with a global reach, whose services may indeed be accessible to Australian traders too. Then, there are financial service providers who are not based in Australia, but who are licensed by ASIC to peddle their products there. Finally, there are Australian born-and-bred operations, firmly under the authority of ASIC.
If you are looking for a forex broker in Australia or that offers services for Australians then make sure to go here.
Data Security
When you either enter or store vital personal information online, it can be subject to falling into unfriendly hands that may use it for their own personal gain. Accordingly, a top priority when choosing a broker is that they encrypt all data entered into online forms using industry-standard SSL-encryption or better.
Another key issue involves the safe storage of data so that it will not be lost in case of disaster. Many online forex brokers use duplicate data farms with high security to assure the safety of your account information.
Dealing Spreads
Many day trading strategies become unsuccessful over the long term if your account does not have access to competitive dealing spreads. The spread is simply the difference between the bid price and the offer price for a particular currency pair and should be no greater than five pips in the majors and major crosses, with wider spreads often seen in the minor crosses and exotic currencies.
Commissions and Fees
Sometimes brokers are not content just to have you dealing on their spreads. In this case, they might charge a commission or fee for each transaction. Sometimes these are calculated on a per-transaction basis or on a volume dealt basis. Additional fees might be involved in making withdrawals or deposits, so be sure to check that information to minimize your transaction costs.
Order Types
Most forex brokers handle the basic market, stop and limit order types. Nevertheless, some brokers also offer support for OCO (one-cancels-the-other) and trailing stops. If either of these more specialized order types would be suitable for your trading plan, then be sure that your chosen broker supports them and make sure that you fully understand the limitation of these different order types.
Currency Pairs
Since more currency pairs often mean more opportunities to profit, you will want to make sure that your forex brokers offer all of the pairs you might be interested in trading. Some traders also like to have access to precious metals like Gold and Silver, in addition to oil, especially if they will be trading the commodity currencies like AUD and CAD whose exchange rates can depend on commodity price fluctuations.
Deposit Required
Unless you are just interested in opening up a demo or practise account with the forex broker, they will usually require a minimum deposit to be made for you to get started trading forex. Often, the more money you place on deposit, the more features you have access to or the tighter your dealing spreads become. Make sure that you research the broker thoroughly before sending a deposit.
Account Types
Account types vary considerably between brokers, but most offer demo accounts for practise trading, mini accounts for newer traders with a low minimum initial deposit, standard accounts for more experienced traders with a moderate deposit, and finally VIP accounts for larger initial deposits. Here is a list of forex brokers that offers demo accounts.
Also, the features offered with each account type vary quite a bit among the various forex brokers, so be sure to see which reputable broker will offer you the best deal for the initial deposit you have available to you.
Leverage
Leverage refers to how much of a position you can control with a certain amount of funds allocated to it. Forex brokers currently offer leverage rates of as high as 500 to 1. What this means is that you can control a $50,000 trading position with just $100 allocated from your portfolio. Note that in the U.S. the maximum leverage is 50:1 for majors and 20:1 for minors.
Naturally, amplifying your risk by using leverage can result in larger gains, as well as larger losses, so be sure to use leverage wisely and avoid trading beyond your means.
Margin Requirements
Even though forex transactions are exchanges and not purchases of an asset like a stock or commodity, when the exchange rate moves, it creates credit risk for the counterparty showing a gain on the transaction. As a result, most forex brokers require that their clients place a certain amount of funds on deposit to cover such potential losses. This is known as the broker's margin requirement.
Since margin requirements vary among brokers, you will want to make sure that the broker you choose has guidelines you can live with. Also, some brokers automatically close out trading positions when the amount of margin in your account is exceeded by trading losses, or according to other criteria, so be sure to understand such the implications of such policies for your trading business.
Trading Platforms
Most of the better forex brokers offer their own proprietary trading platforms for you to use to execute forex transactions with and to keep track of the market. These usually either take the form of web-based platforms that use access via your Internet browser or client-side platforms that you download to, install and run on your personal computer.
In addition, some brokers support independent trading platforms like the popular MetaTrader 4 platform that can be obtained free of charge and which many commercial forex trading robots are designed for.
Mobile Trading
Some forex traders require the convenience of trading and keeping in touch with the forex market via their mobile phone or another mobile device. Many brokers provide such services, so if this is important to you, check out what each broker offers in this regard and whether their software will work with your device.
Algorithmic Trading
Forex traders increasingly wish to automate their trading plans or algorithms to free up their time for other endeavours. They often do this by using a programming language to write down their decision process in an algorithmic format that can then automatically be executed by forex trading platforms that support this capability.
If you think you might want to automate your trading plan, check to see with brokers you are considering to see if they support this type of trading and how they do so.
ECN Brokers
ECN Brokers are brokers who use an Electronic Communications Network to provide price quotations and trading opportunities to their clients. The best way to picture an ECN is as an Exchange. Through an ECN, the broker puts various market participants into touch, directly. What that means is that it matches up trades so a seller will always find a buyer and vice-versa.
Read more about ECN brokers and find recommended ECN brokers here.
CFDs – Contracts for Differences
These days, CFDs are all the rage as far as online trading is concerned. These Contracts for Differences offer traders (and brokers) several advantages, which make the set up a very attractive one indeed.
A CFD is, in essence, a futures contract arrangement, between a broker (the CFD provider) and a trader (the client), the object of which is the difference between the current value of a traded asset (which can be just about anything, given the impressive market coverage of this financial derivative) and its value at the end of the contract. Find more information about CFD brokers here.
Market Alerts
Many brokers offer SMS or other types of market alerts to their customers. If you think this might be important to your trading business, look for this feature.
Support
Those new to forex trading will want to have better access to both dealing support and technical support. See what services each broker under consideration provides and whether it will suffice for your purposes.
Information Resources
Newer traders often require educational materials about the forex market and trading, in general, to get started trading forex on the right foot. If this is important to you, research what the brokers you are considering have to offer in this regard.
Also, many brokers provide sophisticated news feeds, like Reuters for example, as well as proprietary market commentary and other timely information.
Dealing Desk Access
Some traders like to speak to a personal dealer or advisor at the broker in order to obtain inside market information and advice. Others like to be able to make transactions over the telephone in a pinch. If either of these options makes sense for you, inquire with your potential brokers whether dealing desk access will be available to someone with your anticipated initial deposit.
Managed Forex Accounts
There are three types of managed forex accounts, Individual, Pooled and PAMM accounts. Here is a list of recommended managed forex accounts that offers this kind of forex accounts.
Also see our list of market maker brokers
See more of other broker reviews that didn't quite make the cut above:
See more broker reviews: