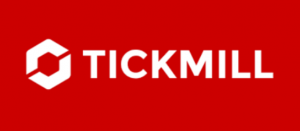 Tickmill continues to grow from strength to strength by offering traders just what they need to be successful in the markets.
This secure framework acts as a base for some of lowest cost trading in the market with trade execution backed up by some very impressive behind the scenes infrastructure designed to offer the best access to the financial markets.
Read the full review of Tickmill
ForexFraud.com does not recommend
Asset Capital Business
. To see our recommended brokers
click here
.

Expert Viewpoint
Asset Capital Business (ACB) is an online broker managed by ACB International LTD and ACB Incorporation LTD. ACB International is registered in the UK, and ACB Incorporation is registered in the Republic of Marshall Islands.
ACB began operations in 2018. ACBs are also known as Asset Capital Business Inc. Despite the fact that the company is very new in the market, it is considered a universal provider.
ACB gives customers the opportunity to work with more than 4000 trading instruments. ACB works with companies that provide access to social trading and specialised software.
The company does not break down into types of accounts, there are only two of them, one is a demo account, and the second is a real trading account.
A demo account can serve as an excellent start for beginners and a tester of new strategies for experienced traders.
A live account has a minimum deposit requirement of $ 300. The leverage that ACB can provide varies depending on the choice of a traded instrument; in some instruments, the leverage can reach 1: 1000
ACB offers its customers more than 650 currency pairs, as well as access to Indexes, Commodities, Metals, Shares and Cryptocurrencies.
Forex – more than 650 currencies are available for trading 24/5
Shares – more than 3,000 shares of global companies
Indexes – 15 or more indexes in Europe, Australia, Asia and the USA
Cryptocurrencies – Nearly 200 digital currencies available
Commodities – food and energy, all types of commodities are available to users
Precious metals – gold, silver, etc
ACB offers a large list of training materials for all types of traders, as well as tools such as an economic calendar and news video reviews.
In addition, the company collaborates with leading liquidity providers. What makes it possible, clinets gain access to a stable data stream.
To open an account, you must visit their website and during the registration procedure, which takes no more than three minutes.
Clients can deposit or withdraw funds only through standard Visa, MasterCard, as well as by bank transfer.
ACB offers standard trading platforms: WebTrader and MetaTrader 5. Using WebTrader, customers can immediately access financial markets without downloading any installation software to their computer. Instead, clients simply access WebTrader using any conventional web browser.
MT5 is the latest version of MetaQuotes software and is highly regarded among experienced traders for excellent charting and analysis tools, support for automated trading with expert advisors, configuration options and much more.
CAPEX provides mobile solutions for iPhone and Android devices on the MetaTrader 5 and WebTrader platforms. Mobile apps are free, and anyone can download them from the Google Play Store and the Apple App Store.
Asset Capital Business is an excellent broker and guide to the world of trading. A very wide selection of financial instruments for trading makes the company very attractive to customers.
ACB will help both established traders who are looking for a new intermediary, as well as a newcomer who want to see a mentor in their broker.
Asset Capital Business Inc. (ACB) is an international marketplace offering a broad range of financial services including:
Trading: an insane variety of tradable elements: dozens (650, namely) of Forex pairs, a good range of indices, commodities, and stocks, several metals, and, most importantly, 200 of cryptocurrencies! Trading is carried out on MetaTrader5 platform that meets the requirements of both veterans and entry-level traders.
Consulting is all about assisting you with managing your investments. A professional consultant will guide you through the whole trading process and give recommendations so that you gain, not lose.
Copy trading is an important function, kindly offered by the partner of ACB investment services company TSB. Copy trading offers you the opportunity to make successful trades even if you don't have enough experience in this field.
Liquidity providers: ACB partners with top-tier liquidity providers to give clients access to real quotes and ensure instant order execution
Analytics, forecasts, and market insights are delivered on a daily basis by a special analytical department of ACB to help you stay abreast of the global market situation.
The acbservice com website is governed by a group of companies such as ACB INTERNATIONAL LTD which has a UK registration and ACB Incorporation LTD officially based on the Marshall Islands.
Asset Capital Business Trading Conditions
Trading conditions of Investment supermarket Asset Capital Business (ACB) look like this:
You need at least $300 to open an account. However, there is a demo account available, too, to let you harness your trading skills without staking real money. Banking methods are not various but pretty enough to cover your needs: bank wires, VISA, MasterCard, and Tether.
Maximal leverage is 1:1000, but it is floating.
Margin call level is 80%.
Commissions on Forex are $7.5, on commodities – $10.
Mobile trading is also supported: to trade with ACB through a small-screen device, you just need to download a mobile version of MetaTrader5 from AppStore or Google Market, run the app on your smartphone, find, "ACB" in the list of brokers, log in to your existing account with your password, and here you go.
On the surface, financial services of ACB seem irreproachable: they offer a solid range of tradable instruments, support the world's most popular trading terminal, and accept payments via VISA/MasterCard. But it is up to you to decide whether this Investment supermarket eserves a single penny of yours.
Investment Supermarket Asset Capital Business
Asset Capital Business Inc. (ACB) is a global marketplace, that came to existence in 2019. Though it cannot boast of a long history, it does set standards in terms of assortment. It is really a financial supermarket because there are over 4000 elements for trading available married with fair conditions and streaming quotes. The marketplaceoperates only with reputable, companies which provide access to social trading, and trading software developers.
As for compliance, the Investment supermarket is run by a duet of companies: ACB INTERNATIONAL LTD, registered in the United Kingdom and ACB Incorporation LTD., registered in Republic of Marshall Islands. Registration numbers and full addresses are clearly visible at acbservice com.
ACB investment service strives to meet the requirements of all clients, irrespective of their level of experience. Such as, novice traders can benefit from Copy Trading, Wealth Management, and Consulting. These features are indicated for those individuals who have no time or desire to learn trading basics but want to start earning right now. Seasoned Forex traders can have an extra source of income with ACB service, too, if they become providers in the copy-deal system or start advising others traders on how to manage their investments.
Their official website is stuffed with all possible education materials, news, videos, and articles meant to equip you with the knowledge you need for making right trading decisions.
Trading with Asset Capital Business
In terms of available instruments, Investment supermarket Asset Capital Business (ACB) is second to none:
Forex – there are over 650 currencies to trade 24/5 with instant order execution.
Stocks – more than 3000 stocks of leading global companies wait for you at ACB service.
Indices – trade over 15 indices in Europe, Australia, Asia, and the USA.
Cryptocurrencies – nearly 200 of digital currencies are supported here – it is an unprecedented phenomenon among similar companies!
Metals – make money on fluctuations of 6 major metals.
Commodities – trade oil, gas, and other popular commodities with Asset Capital Business Inc.
Trading is done on the most sophisticated trading terminal currently existing – MetaTrader5 that is good for Apple, Android, and Windows operating systems, both desktop and mobile.
To open a live account with ACB, you will need to deposit $300 via a bank transfer, VISA, MasterCard or Tether. However, you can sharpen your trading skills with a demo account, too.
Asset Capital Business Inc. seems a very attractive marketplace, but you should always perform your due diligence before trusting any financial organization a dollar of your hard-earned money.
Our Recommended Brokers Right Now
Please be advised that certain products and/or multiplier levels may not be available for traders from EEA countries due to legal restrictions.
---
---