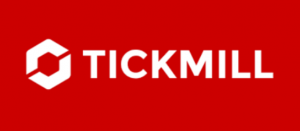 Tickmill continues to grow from strength to strength by offering traders just what they need to be successful in the markets.
This secure framework acts as a base for some of lowest cost trading in the market with trade execution backed up by some very impressive behind the scenes infrastructure designed to offer the best access to the financial markets.
Read the full review of Tickmill
ForexFraud.com does not recommend
GCI Financial
. To see our recommended brokers
click here
.

Expert Summary
GCI Financial is a forex and CFD broker who prides itself on offering industry-leading trading conditions through advanced trading software. And with over eighteen years in operation, GCI Financial is one of the more established players in an increasingly crowded market.
According to their website, the 'GCI Advantage' is the combination of the advanced trading software, industry-leading trading conditions, and innovative account features it offers customers; but how well does GCI Financial live up to this claim?
In terms of the trading conditions on offer, GCI Financial offers a pretty decent trading environment all things considered. GCI Financial a zero commissions broker, and provide relatively low spreads with similarly low margin requirements.
Spreads typically start at around 1 pip on, for example, the EUR/USD trading pair, with leverage of up to 400:1 offered on certain account types. These are offered across a range of markets, including major and minor currency pairs, indices, shares, and commodity CFDs. Additionally, there are also trading options available on most financial products.
When it comes to actually trading on the GCI Financial platform, two main options are provided. Firstly, you can use the proprietary trading platform developed in-house by GCI Financial—the ICTS trading platform. Or secondly, you can opt to use the MetaTrader 4 platform that is a familiar site across the industry.
Regardless of which trading platform you use, you will have access to a range of advanced trading features, including constantly updated dealing rates, real-time account balances, technical analysis charts, and numerous order types.
With over eighteen years in operation, GCI financial are one of the more experienced brokers currently around. This has given GCI Financial plenty of time to make a name for itself in the industry and in doing so it has amassed a significant number of industry awards, including multiple best forex broker, best retail broker, best customer service, and most innovative forex broker.
One of the benefits of being so long in operation is that GCI Financial has really streamlined their back-office operation. New accounts can be set up and processed very efficiently, meaning you can be up and trading within a matter of hours. Accounts can be funded via bank transfers, credit and debit cards, and a number of e-payment solutions, with transactions usually being processed very efficiently.
Should you run into any problems, the customer service team are always on hand to provide you with fast and effective support. Members of the support team are available 24 hours a day, five days each week, with support provided via email, phone, and live chat.
With all this said, opening an account with GCI financial is a relatively low-risk decision to make. With almost twenty years' experience behind it, and numerous industry awards to their name, there are few brokers with the same reputation in this space as GCI Financial have.
If you are looking for a well-established online broker with a strong balance sheet and commitment to providing a no-fuss approach to trading, you could do a lot worse than choosing GCI Financial.
One of the first and most basic decisions related to trading forex involves the selection of a forex broker that suits your style and desire for safety and soundness.  The landscape of available brokers is broad, making the decision a difficult one at best.  If you want to deal with an innovator and seasoned broker, then GCITrading.com is for you.  GCI Financial ("GCI") is a securities and commodities trading firm, specializing in online Foreign Exchange ("Forex") brokerage.   In addition to Forex, GCI is a primary market maker in Contracts for Difference ("CFDs") on shares, indices and futures, and offers one of the fastest growing online CFD trading services. GCI has over 10,000 clients worldwide, including individual traders, institutions, and money managers.
GCI has been providing quality services equipped with stable trading platforms since 2002.  GCI is recommended by top industry participants and has had its market analysis featured in leading publications, including the Financial Times.  GCI's analysis also appears regularly on Multex.com and Reuters, and is subscribed to by major institutions including J.P. Morgan, HSBC Asset Management, and Goldman Sachs.  GCI provides an advanced, secure, and comprehensive online trading system.  Client funds are insured and held in a separate customer accounts. In addition, GCI Financial maintains Net Capital in excess of most minimum regulatory requirements.  GCI is headquartered in Belize City, Belize, and is regulated by the IFSC.
Features
The GCI advantages are numerous.  Their mission is to offer clients the best combination of advanced trading software, low costs and low margin requirements, efficient and secure back office fund administration, and a broad array of products with high profit potential.  Advantages of opening a live account include:
•    Zero commissions.  Client trading performance is enhanced by eliminating all commissions and fees.
•    Superior trading software. The GCI trading software provides real-time prices in all major currencies, market indices, shares, and commodities.
•    Product Offerings.  In addition to Forex, GCI offers trading in indices, shares, and commodity CFDs, as well as options on most products.
•    Hedging Capability.  Clients have complete control over whether they close or hedge their positions to reduce risk.
•    Rapid and fair trade execution.  GCI also has a "zero slippage guarantee" for all Forex Stop and Entry Stop orders.
•    Low margin requirements.  GCI provides access to Forex, share, and index trading with margin requirements of 0.5% on Forex, 1% on Share Indices, and 5% on individual shares.
•    Safety of Funds.  GCI Financial maintains an insurance policy from Allied International Group (www.alliedig.com) covering all customer funds. Furthermore, GCI has years of experience managing risk and a strong balance sheet with net capital in excess of most minimum regulatory requirements.
•    Client Service.  GCI's professional staff is available 24 hours a day to answer questions and provide assistance via Live Chat, and their technical and administrative support is second to none.
•    Fast and Efficient Back Office.  GCI prides itself on speed and efficiency of both opening new accounts and processing client withdrawals.  Accounts can be funded via bank wire transfer or major credit card.  We have also established multiple global fax numbers for our clients' convenience and have a staff dedicated to making administration of your account fast, efficient, and secure.
Spreads and Leverage
Spreads are very favorable and run as tight as "1 pip" for the EUR/USD trading pair.  Margin requirements are reasonable and leverage of up to "400:1" is offered.  There is also a guarantee that you can never lose more than your account deposits or run negative in your account balance.
Platform
GCI provides both a proprietary trading platform ("ICTS"), as well as the popular Metatrader4 service offering.  With the ICTS product, this full-featured trading platform provides constantly updated 'Dealing Rates", real-time account balance, P&L, and margin information, and real-time charts and news.  Recent enhancements include the ability to "hedge" (enter opposite positions in the same currency without offsetting or using additional margin).  GCI also offers Forex and CFD trading on the popular MetaTrader 4 trading platform.  Trading directly from charts, fractional lot capabilities, the ability to program trading signals, and unlimited charts and technical indicators are among the many benefits.  MetaTrader4 is ideal for novice traders and professionals alike.   All major currency orders are filled directly in the Interbank market, with no dealer intervention or delays.  Demo accounts are free with 50,000 in virtual cash.
Deposits and Withdrawals
You can fund your GCI account with a Bank Wire Transfer, Credit Card, or major online e-payment services.   All deposited funds are segregated and insured.  Withdrawals are processed within three business days after the receipt of the necessary regulatory paperwork.  GCI does not charge for sending wire payments, however transfer fees that are applied by their remitting banks or payment system providers are automatically passed through to the customer.
Beginners' and Customer Support
Customer Service Live Chat is staffed Sunday from 17:00 EST through Friday 16:00 EST, 24-hours per day.  Their Account Service Managers are ready to answer all of the questions you may have about their company and the services they provide.  Training and educational materials are extensive, and broad-based FAQ sections are also available to answer basic questions.  GCI clients can trade using their mobile devices (cell phone or other WAP device).  GCI also offers managed accounts and supports a mobile trading application.  Their mobile client solution allows traders to login to their GCI account, place, modify, and remove trading orders, view current rates, and open positions.
Conclusion
Trading with an experienced broker like GCI that has been in the business for over a decade does have its advantages.
•    GCI was founded in 2002 and is one of the pioneers in online currency and CFD trading.
•    Customer funds are segregated and insured, and dealing practices are maintained to the highest standards.
•    GCI has over 10,000 clients worldwide and provides an advanced, secure, and comprehensive online trading system.
•    GCI has years of experience managing risk, a strong balance sheet, and offers additional legal and structural guarantees that include client fund segregation and insurance bonds for protection against unforeseen industry risks.
Please be advised that certain products and/or multiplier levels may not be available for traders from EEA countries due to legal restrictions.
---
---