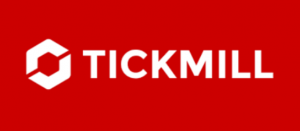 Tickmill continues to grow from strength to strength by offering traders just what they need to be successful in the markets.
This secure framework acts as a base for some of lowest cost trading in the market with trade execution backed up by some very impressive behind the scenes infrastructure designed to offer the best access to the financial markets.
Read the full review of Tickmill
ForexFraud.com does not recommend
IronFX
. To see our recommended brokers
click here
.

Expert Summary
Founded in 2010, IronFX is a global, multi-asset broker who prides itself on creating an unparalleled trading environment that offers quick trade execution across hundreds of different financial instruments. With a robust IT framework behind them, IronFX provides Forex CFDs with flexible leverage and competitive spreads in a trading package that is stable and easy to use.
Although it was initially founded in Cyprus, IronFX has expanded rapidly since first opening their doors in 2010 through a network of offices across the United Kingdom, Australia, and South Africa.
In terms of the trading conditions on offer, IronFX currently boasts around two hundred tradable instruments across six asset classes. In recent years, IronFX announced a cryptocurrency tie-up with EmurgoHK, although it has yet to be implemented and officially launched.
Across these asset classes, the spreads on offer are pretty competitive, although the final spreads you get offered will vary depending on the account type you have open with them—their tiered account structure includes floating or fixed account spreads, as well as commission and no-commission fee schedules. For those of you looking for a more professional-grade trading experience, there is a variety of account options on offer, including a portfolio management program.
On the regulatory side of things, IronFX is currently regulated by a number of authorities across Europe and Australia. It has licenses to operate issued by the United Kingdom Financial Conduct Authority (FCA), the Cyprus Securities and Exchange Commission (CySEC), as well as under the Australian Securities and Investment Commission (ASIC). This means that IronFX is about as well regulated as you can expect from a broker of their size.
As such, IronFX users, depending on their location, will fall under a number of different account insurance and compensation schemes. In line with these requirements, client funds are kept fully separate from the company's working capital, reducing the risk of misappropriation or misuse.
When it comes to the experience of actually trading on the platform, the experience is very much industry standard. The desktop and mobile trading experience are provided through the MetaTrader 4 and MetaTrader 5 platforms, which is as robust and stable as we have come to expect.
For new users looking to trade for the first time, or for more experienced ones hoping to sharpen their skills, IronFX has a well-resourced and feature-rich education section.
Here, the IronFX Academy provides an impressive suite of learning materials on a wide spectrum of topics, including market analysis, trading psychology, and technical analysis and indicators.
For the novice or intermediate traders, IronFX is a solid choice. It has flexible account types to suit a number of different investment and trading styles, as well as trading conditions that are generally pretty favourable. Although not aimed at the professional retail trader, IronFX nevertheless offers an all-round solid product.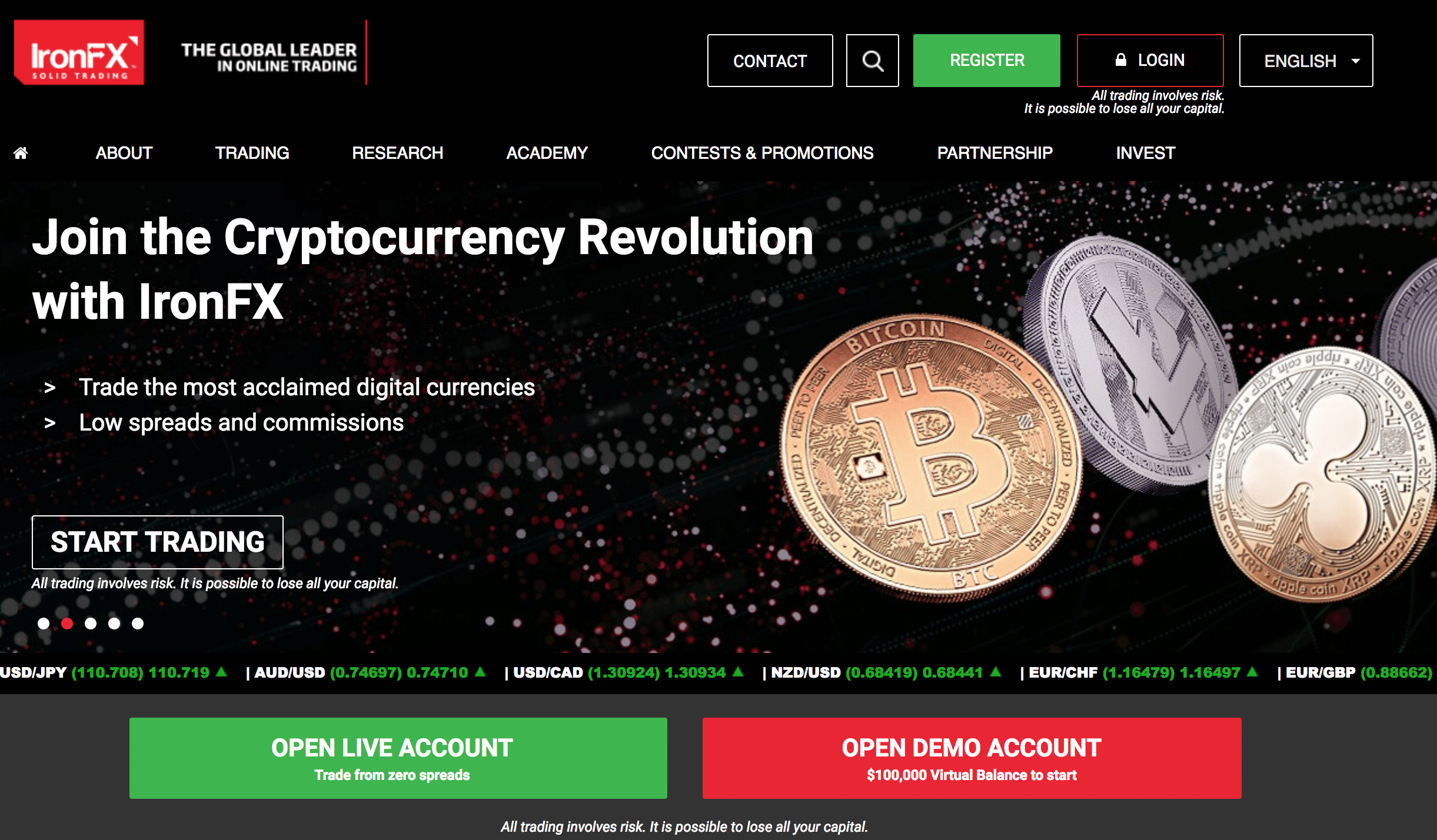 Unique Features of Trading with IronFX
IronFX has the advantage of being run by a group of financial professionals that bring many years of experience to the table. Their team includes market analysts, risk management experts, client business solution specialists and computer software developers.
In addition, IronFX services both retail and institutional investors in more than 180 countries around the globe, offering them the ability to trade on competitive dealing spreads in more than 200 financial instruments. In terms of leverage, the broker offers leverage ratios of as much as 1 to 500 on some trading instruments, such as forex currency pairs for example.
This broker also offers a notable bonus package, with incentives that currently include a 100 percent Sharing Bonus if you can deposit $10,000 and a 20 percent Iron Bonus if you can deposit up to $2,000. Terms and conditions do apply, and none of this bonus cash can be taken out of your account.
PROTECTION UP TO £1,000,000 PER CLIENT by Lloyds, certificate available in our webpage.
IronFX offers Excess of loss insurance cover over and above the FSCS limit of £50,000. Protection up to £1,000,000 per client. Applicable only to FCA clients
New Product: Absolute Zero
· Zero commission trading
· Available in EUR and USD
· Raw Spreads starting from 0 pips
· Flexible leverage from up to 1:200
· Ability to trade with micro lots
· Spread on EUR USD is 0.18, raw, with no commission.
Trading Software
IronFX claims to offer ten trading platforms, but the primary trading platform software they support is the market standard for online forex trading and one of the top forex trading systems now available: the MetaTrader4 trading platform that is available free from Metaquotes. The MT4 trading platform can be used on either PC or Mac desktops, and its developer also makes a mobile version available for iOS and Android devices.
IronFX also gives clients access to a Personal Multi-Account Manager or PMAM software package that lets them trade and perform risk management for multiple trading accounts and funds they can set up. This platform has a one-click order entry feature and can be used to monitor market and account activity.
Another trading platform offered by IronFX is its Webtrader 4 web-based trading platform that was developed in house.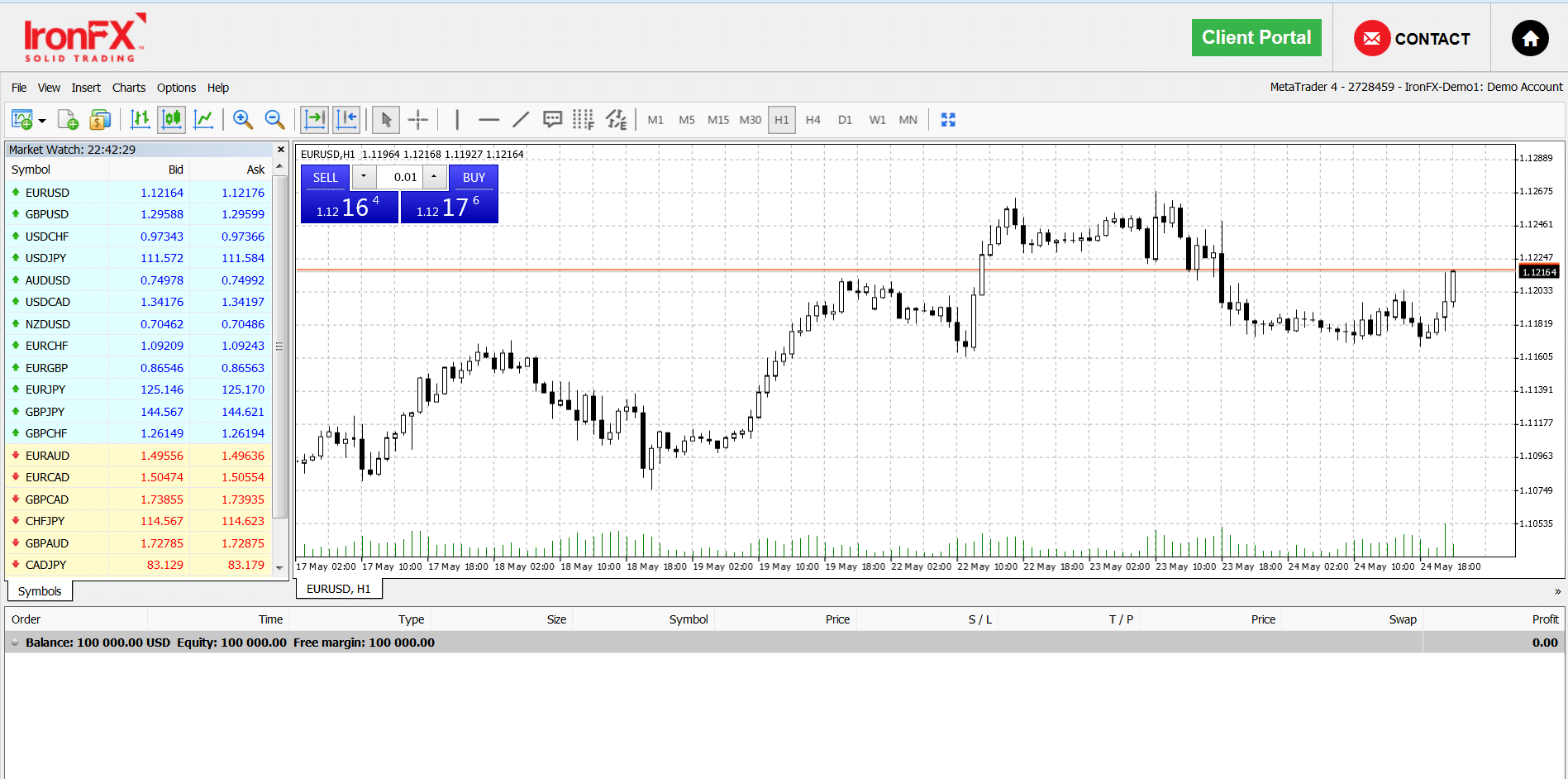 Deposits and Withdrawals
For deposits and withdrawals, IronFX has developed what is known as a bespoke interface, which means that the interface is tailored to each client's particular needs. IronFX's in house interface uses an exclusive Client Portal that facilitates the process of deposits and withdrawals, as well as addressing other customer needs.
IronFX does not accept cash for deposits, however, for other types of deposits, the Client Portal is completely automatic, and allows customers to make both deposits and withdrawals in one simple interface. The deposit and withdrawal methods for an IronFX account are listed below, along with their deposit and withdrawal fees (if any), restrictions and maximum transaction amounts.
Bank Wire – bank wire deposit fees are contingent on the corresponding and intermediary banks. Bank wire deposits have no restrictions and IronFX does not charge a fee.
Credit/Debit Cards – Visa, Mastercard and Maestro credit/debit cards are accepted with no fees for deposits and a withdrawal fee of up to EUR 1.5 per transaction. The maximum transaction amount for credit/debit cards is USD 50,000.
China Union – IronFX charges no fees for deposits, however, China Union charges CNY 20 per transaction. Deposits are not subject to restrictions and there is a maximum transaction amount of CNY 360,000.
Fasapay – there are no fees for deposits using Fasapay, with a 0.5 percent fee per transaction for withdrawals and a maximum of USD 5.00. Transactions are not subject to restrictions with a maximum transaction amount of USD 5,000.
Neteller – a two percent fee capped to a USD 30.00 minimum is charged by IronFX, along with a USD 1.00 fee per transaction for Neteller deposits. There are no restrictions on deposits with a maximum transaction amount of USD 50,000 per transaction.
Skrill – there is no charge for Skrill deposits, however, withdrawal fees are one percent capped to USD 10,000 with no restrictions and a maximum transaction amount of USD 50,000.
Customer Support
IronFX provides round the clock customer support for clients in more than 180 countries in Europe, Asia, Africa, South America and the Middle East. The company also offers support in over 30 different languages with toll free numbers in 12 countries, which include Brazil, the Czech Republic, China, Germany, Japan, India, South Korea, Poland, Portugal, Spain, South Africa and the United Kingdom.
IronFX also offers email support and live chat, as well as telephone and fax support from their central location. Clients can dial telephone numbers with direct lines to Introducing Brokers or IBs, client funding queries and their trading desk.
The broker also offers some market analysis and educational materials, including a glossary of financial market terms and some videos.  In addition, their representatives attend major forex expos that take place around the world where you can meet up and ask questions.
Safety
IronFX Global Limited, the broker's parent company, is regulated in Cyprus by CySEC under license number 125/10 and FCA in Britain under license number 585561 and Australian Securities and Investment Commission (ASIC) under AFSL number 417482. Also, the company follows the Markets in Financial Instruments Directive or MiFID in the European Economic Area, and is overseen by the Authority for the Financial Markets or AFM in the Netherlands.
IronFX payment service providers are authorized and regulated by some of the most reputable regulating agencies. Safecharge, Cardpay and CSC24Seven are authorized by the Central Bank of Cyprus, while Dinpay is authorized by the Central Bank of China and Dotpay, by the Polish Financial Supervision Authority. Ecommpay, Webmoney, Skrill and Neteller are authorized by the Financial Conduct Authority or FCA in the United Kingdom.
In addition to fund safety through its payment service providers, IronFX Group offers its clients banking and treasury services through major world banks such as Barclays, BNP Paribas, Santander, Unicredit and Westpac.
IronFX maintains segregated accounts to ensure that client funds are fully segregated from company funds at all times. Each customer account is assigned a unique number that is used exclusively for client funding purposes.
Other Services
The IronFX Academy – IronFX offers an extensive educational facility, which provides clients with access to seminars, webinars and educational videos, in addition to attending major forex expos in cities around the world. In addition to other educational materials, IronFX has a Forex encyclopedia to sharpen their customer's trading skills.
Social Trading – taking advantage of one of the newest trends in forex trading, IronFX offers clients social trading with some of the world's leading and multi-award winning brokers. The company offers a variety of social trading platforms with 24/5 dealing and 24/7 back office support and live chat. In addition, IronFX social trading platforms offer unlimited promotions and bonuses.
IronFX Conclusion
IronFX considers itself to be the leading online broker and seems to be recovering well from past regulatory issues.  It supports numerous trading platforms, including MetaTrader 4, and offers its clients an easy way to make deposits and withdrawals through its proprietary Client Portal. Additionally, the company's customer support is designed to offer the highest level of service through email, live chat and toll free telephone support in more than 30 languages.
In addition to the company being regulated in Cyprus by CySEC, as well as other local authorities in the UK and Australia, IronFX customers' funds are protected by being placed in segregated accounts, while the company's payment service providers are all regulated by regional agencies.
For novice traders, the IronFX Academy offers a wide variety of forex educational material including videos, webinars and seminars, as well as IronFX's participation in forex expos and trade events in the major world cities. Another important IronFX offering is its new social trading facility, which allows traders to copy some of the world's best traders.
Please be advised that certain products and/or multiplier levels may not be available for traders from EEA countries due to legal restrictions.
---
---