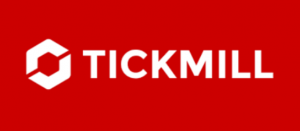 Tickmill continues to grow from strength to strength by offering traders just what they need to be successful in the markets.
This secure framework acts as a base for some of lowest cost trading in the market with trade execution backed up by some very impressive behind the scenes infrastructure designed to offer the best access to the financial markets.
Read the full review of Tickmill
ForexFraud.com does not recommend
Stratton Markets
. To see our recommended brokers
click here
.
Stratton Markets (strattonmarkets.com) may carry a movie-inspired name (most likely) and it may not have the best website out there from a UX-perspective, but it is definitely a broker that is trying to get the whole setup right.
One of the peculiar things about Stratton Markets is the fact that proper and accurate information regarding various operational aspects of the brokerage is extremely difficult to come by. For instance, some reviewers say that the brokerage was launched in June 2018. While that would indeed explain why there is no user feedback available yet on its services, it does not explain why others seem to think that it was already online in May 2018.
Long story short: we are indeed dealing with a very young broker here, which explains why some of the facts about it were simply gotten wrong by reviewers.
Stratton Markets, operated by F1Markets Ltd, is regulated by CySEC (license 267/15) and registered in the majority of European countries.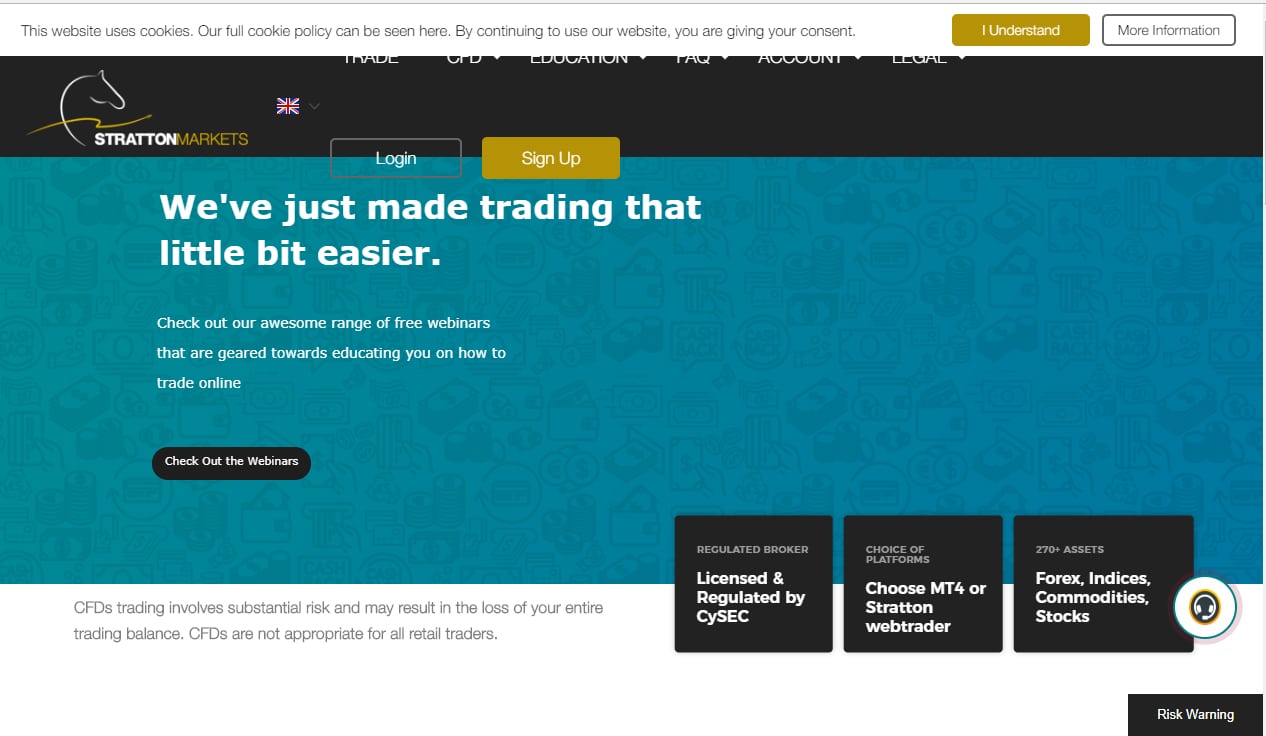 A genuine CIF (Cyprus Investment Firm), F1Markets Limited is based Kolonakiou Avenue 43, 4103 Ay. Athanasios, Limassol, Cyprus – according to the official website of the brokerage. As a CIF, the company is a member of the Investor Compensation Scheme, which means that it can indeed offer some rather attractive offers to its depositors.
As already said above, the broker has had a CySEC license for some time now. Its license number is 267/15. The broker follows MiFID regulations and as such, F1MARKETS Limited offers services within the European Economic Area (excluding Belgium) and Switzerland. It is safe to assume that Stratton Markets cannot serve traders from the US and Canada either.
F1Markets Limited and IOS INVESTMENTS Limited belong to the same Group of Companies and share the "Strattonmarkets" brand. IOS INVESTMENTS Limited is regulated by the International Financial Services Commission of Belize with license number IFSC/60/511/TS/17.
The bottom line in this regard is however, that the regulatory profile of this operation is indeed very good.
Apparently, the problem represented by the website is about to be dealt with as well: the broker is set to set up a brand new site, with a brand new UX profile, that will hopefully deliver a LOT more in regards to useful information.
Stratton Markets Trading Platforms
While some people seem to think that strattonmarkets.com only feature a rather simplistic, web-based platform, it looks like the operator offers MT4 as an option too.
Indeed, going by what the site says, one would think that the Web Trader (made by Scipio) is the flagship platform of the brokerage. While the solution is indeed a simplistic one, it offers decent charting and some rather decent options, even when it comes to technical analysis. At a closer look, the platform is surprisingly capable.
MT4 hardly needs to be introduced to any experienced trader. It is the gold standard in regards to trading environments and solutions and it offers a truly astonishing range of customization options as well as ready-made solutions for the most diverse trader needs.
The platform comes with more than 50 preinstalled technical indicators, allowing traders to install more and to create their own.
Charting is also fully customizable. There are scores of timeframes available, not to mention chart types and drawing tools.
Stratton Markets Market Coverage
The broker covers more than 270 tradable CFD assets, from a wide range of markets. Scores of CFDs on FX pairs , indices, stocks and commodities are offered. Unlike some of the more established brokers out there, Stratton Markets do in fact offer crytocurrency-based CFDs as well. In fact, the broker covers this market segment pretty well: besides crypto majors such as Bitcoin and Ethereum, Monero, Litecoin and Dash are featured too.
What does it really mean to trade this asset-class via CFDs though? CFDs are – as explained at the Stratton Markets website – financial derivatives, meaning that through them, traders will only trade the difference between the exit and entry values of their contracts. What that means is that traders cannot actually buy cryptos or any other assets through this brokerage.
Stratton Markets Account Types
The broker supports some 4 account types, of which the Basic one is obviously the most accessible. Account currency denominations cover USD, CHF, GBP and EUR.
To open a real money Basic account (Demo accounts are apparently also available), one has to make a minimum deposit of $250.
For that money, the Basic Account provides access to a selection of webinars and seminars as well as daily market updates and a support guy.
The Silver Account covers all that, plus risk management, free maintenance and a series of tutorials on technical- as well as fundamental analysis, not to mention sentimental trading – which is indeed what most beginners engage in.
The Gold account steers traders into MT4 territory. Apparently, this account type is the most popular at the site. Those taking advantage of it will also benefit from free withdrawals as well as access to Trading Central.
Traders aiming for all the marbles, will like the Platinum Account though. This option is the full-extra one. It covers all the perks, including everything mentioned above. Platinum traders will enjoy better trading conditions than their Gold peers, thanks to the reduced spreads they're granted.
The broker is ready to provide traders help in choosing a plan that best suits their personal needs. In this regard, it is even willing to toss the rulebook aside and to give its clients personalized plans, that do not match any of the above-discussed account types.
All traders need to do is to contact the Stratton Markets support, at [email protected]
Leverage is up to 1:400 for professional traders and up to 1:30 for retail traders.
Conclusion
Although being a new broker on the field they definitely are a broker to take into account. Their different accounts offer all the needs for all kind of traders out there, even you…
Please be advised that certain products and/or multiplier levels may not be available for traders from EEA countries due to legal restrictions.
---
---