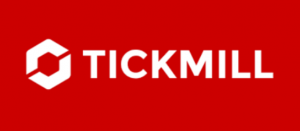 Tickmill continues to grow from strength to strength by offering traders just what they need to be successful in the markets.
This secure framework acts as a base for some of lowest cost trading in the market with trade execution backed up by some very impressive behind the scenes infrastructure designed to offer the best access to the financial markets.
Read the full review of Tickmill
ForexFraud.com does not recommend
Trade24
. To see our recommended brokers
click here
.
***UPDATE 19 MAY 2017***
Forexfraud does not recommend anyone trade with trade24 before they are regulated!
**Update Feb 3rd 2017**
We have spoken with Trade24 upper management and feel that they are doing their best to resolve past issues and mend their tarnished reputation. They are currently seeking CySEC regulation and once they receive that regulation we will post an updated review of their platform and brokerage.
In the meantime, we still suggest caution- especially if you are in UK as they are not FCA regulated. But they are doing MUCH better and their customer service is on top of it.
Furthermore, our communication channel with Trade24 has been re-connected and we are able to reach out to them to verify that issues are being resolved, If they have any notices we will be able to communicate those to our visitors and if there are comments on their review page (or the below article page) we can notify them so they can address the issues as they arise.
In regards to the IFSC regulation statement that was immediately removed and the responsible party was terminated.
It's good to see that Trade24 is working to make ammends and build back their reputation. They still have a ways to go, but CySEC regulation, should that come through, will go a long way towards that happening in our opinion. Please check back here and if there are any other updates we will post them as they come available.
In the meantime- please continue to post any comments, complaints, or praises (as long as you do not work for Trade24 or a competitor!) for Trade24 and we will do our best to encourage open communication between Trade24 and our visitors.
Thank you,
Management
ForexFraud.com
September 2016:
Read: Warning Advisory- Forex broker Trade-24.com to be avoided at the moment
(This warning advisory has been downgraded to a caution and updated as such 2 February 2017)
Please be advised that certain products and/or multiplier levels may not be available for traders from EEA countries due to legal restrictions.
---
---