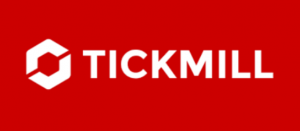 Tickmill continues to grow from strength to strength by offering traders just what they need to be successful in the markets.
This secure framework acts as a base for some of lowest cost trading in the market with trade execution backed up by some very impressive behind the scenes infrastructure designed to offer the best access to the financial markets.
Read the full review of Tickmill
ForexFraud.com does not recommend
Harborx
. To see our recommended brokers
click here
.
Harborx is a unique, legitimate Forex and CFD brokerage, available exclusively on mobile and featuring a business model focused on social interaction, trading competitions, missions and games. Despite the fact that at first glance, sticking with mobile-only platforms does not seem to make much sense, Harborx manages to captivate and to enthrall through means other than sharp trading tools, charting solutions and near-zero spreads. It is admittedly not geared towards the experienced crowd. Very beginner-friendly, it aims to hook mostly first timers through its playful format as well as through its social trading features built upon Star Traders.
Obviously, we would never bother with an un-licensed and unregulated brokerage, so let's get this out of the way as soon as possible: Harborx possess a CySEC license (#230/14) which not only means that the brokerage is MiFID-compliant, it also means that it is fully covered by Cyprus' legal umbrella, more specifically by the Investment Services, Activities and Regulated Markets Law (#144/2007). MiFID compliance also means that the broker is free to offer financial services covered by the above-mentioned law, all over the EU.
What's probably more significant from the perspective of the investors is that Harborx is also a member of the Investor Compensation Scheme, which stipulates that in the case of a broker default, balance holders are entitled to having their monies returned, up to a ceiling of EUR 20,000.
Harborx's Offer
So what exactly can you expect services-wise from Harborx?
Being geared towards beginners, the brokerage is indeed very accessible. The minimum required deposit is just $50, which is the equivalent of purchasing a video game. The difference is that while Harborx can indeed be just as much fun, it carries a potential for profits that regular video games don't.
What's less attractive about Harborx's overall offer is their spread-policy. Spreads apparently start from 2 pips, which is ok for social trading platform.
The maximum leverage is another issue: it is only 1:100. Considering that most brokerages offer at least 1:500 in this regard, that may indeed seem a little stingy, though it has to be said that as it is, this leverage rate may indeed be great for beginners. Using leverage carries increased risks. In fact, making use of this tool is only recommended for those who really know their way around and are fully capable of managing such risks. Since beginners do not belong in that category, limiting them to 1:100 makes perfect sense, from their own perspective too.
To avoid position closeouts, traders are required to maintain sufficient trading power at the brokerage. Needless to say, trading power is boosted through winning trades, and it is depleted through losses. Trading power is calculated by dividing one's equity with the margin used. Once the trading power reaches 33%, traders should not risk opening new positions. The stop-out level is 0%. When reached, all open positions are closed out and no new ones can be opened until sufficient trading power is recovered.
Features
As said, Harborx is a unique brokerage in the sense that it offers traders a sort of trading playground experience, complete with the social aspect.
Traders can participate in trading competitions with their Facebook friends, they can chase down accomplishments and complete trading missions. Comparing one's trading performance with the general public out there is also possible. In fact, the best traders of the site are rewarded with weekly bonuses.
The social component of the Harborx offer is focused on Star Traders – experts, who can be followed and whose trading moves can be copied. That's not all though: traders can also comment on the profiles of their peers, and they can reply to the comments they receive on their profiles. This way, the interaction happens both ways and actual conversations can be struck up. Traders can go over various methods of analysis, strategies and tips can be delivered in real time.
An interactive tutorial is also part of the Harborx package, and given the nature of the trading platform, such a feature is indeed more than welcome.
Trading Platform
Harborx's trading platforms aim for simplicity, but functionality is among their strengths too. The reason we're using plural here is that the platform is available in Android as well as iOS versions. The Android version has proven to be very popular with the public: it has earned a great rating in the Google Play Store.
Downloading the required version of the platform is as simple as opening the AppStore or Play Store and searching for Harborx. The app is not available in the US, since Harborx do not accept traders from the US anyway.
Traders who are not located in the US and still cannot find the app in the Play Store/AppStore, may have to set their app region to their actual country of residence.
The Harborx app  makes it extremely easy to follow Star Trader recommendations. All one needs to do in this regard is to choose a card and tap it, in the Recommendations section of the Trending page.
Opening a position is done from the Rates section, where the flashing Buy/Sell rates can be tapped directly. To close the position, the trader is required to tap an open position and then to select Close.
The platform supports Stop Losses and Take Profits, and pending orders can be placed as well.
Account Types
Only two account types are available at Harborx: a live (real money) one and a trial (demo) one. The trial account supports most of the features of the live account. Thus, users can follow expert traders and they can copy their moves. Contests, achievements and missions are not available in trial mode though.
Harborx Referral Program
To encourage traders to bring their friends into the fold, thus adding to the trader-base while strengthening the social aspect of the operation, Harborx offers a $10 bonus reward for the referred trader, as well as the referrer. This money cannot be cashed out, but profits generated off it can be moved, as long as they exceed $25.
Harborx Deposits/Withdrawals
While Harborx only supports USD, it accepts a fair number of Deposit/Withdrawal methods. Traders can use Debit- and Credit cards to this end, as  well as PayPal and Skrill. Bank Wire is also accepted.
Support
Harborx have kept things simple in this regard as well. They have a contact form, an email ([email protected]) and a phone number: +357 25 262555.
Conclusion
Harborx does not offer a platform which supports advanced trading tools and features such as MAM/PAMM accounts, advanced charting, technical indicators and expert advisors. Its spreads may not catch the fancy of professional traders either, therefore it is safe to say that the brokerage is not for this trader-category. Beginners will certainly enjoy the games though, which coupled with the copy trading, make for a fun learning experience.
Please be advised that certain products and/or multiplier levels may not be available for traders from EEA countries due to legal restrictions.
---
---