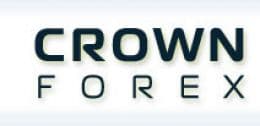 Swiss-based forex broker Crown Forex will probably go down in investment history as just another disreputable forex fraud. Read this article to learn how to avoid forex broker fraud.
Although, with a fancy Swiss address like:

St-Hubert 38, 2854 Bassecourt, Switzerland,
you might well have expected the company to be similar to Dukascopy or another reputable forex broking company of that caliber.
Nevertheless, that address belonged to the now defunct Crown Forex that went bankrupt in 2009, perhaps taking many of its clients' forex brokerage accounts with them.
Unfortunately for its duped account holders, Crown Forex was in a great position just a few short years ago, as far as forex brokers were concerned. Crown Forex was apparently a top choice among brokers, having its own trading platform, a large client base and according to some, a considerable amount of money in the bank.
See our list of reputable and trusted forex brokers.
In addition to Crown Forex having an office in Switzerland and being a member of the ARIF or Association Romande des Intermédiaires Financiers — a Swiss-based regulatory agency specializing in the prevention of money laundering — the company must have pretty much looked "good as gold".
Crown Forex: What went Wrong
Crown Forex seemed to be a legitimate forex broking operation until September of 2008. This was the initial period during which its customers began having serious problems with the fund withdrawal process.
Many of the forex broker's clients had deposited in excess of $50,000 into their accounts, and they were having difficulty getting their money back, or even an answer from the Swiss-based firm.
Although some people with accounts were still able to get their money out at this early stage, many accounts were not refunded. Furthermore, since December of 2008, all funds held in accounts with Crown Forex have been unavailable to Crown Forex clients.
Basically, at that time in late 2008, the Swiss Federal Banking Commission or SFBC began investigating Crown Forex. The Commission stated that the company had no authorization from the SFBC for any activity in the financial sector in Switzerland.
By May of 2009, Crown Forex was being liquidated by Swiss regulators, and by December of 2009, a lawsuit was filed against Crown Forex by the U.S. Securities and Exchange Commission or SEC.
Crown Forex and the SEC Lawsuit
The SEC lawsuit in which Crown Forex is named as a relief defendant, along with twelve other forex, precious metals and futures funds, is primarily against two individuals, Trevor G. Cook and Patrick J. Kiley.
Other defendants in the SEC lawsuit include the "shell companies" under Cook's and Kiley's control that were UBS Diversified Growth LLC, Universal Brokerage FX Management, LLC and Oxford Global Advisors LLC.
According to the SEC, these two enterprising Minnesota residents raised in excess of over $190 million from 1,000 individual investors and promised them an annual return of between 10% and 12%. This shows signs of a HYIP fraud, learn more here.
The accounts were to be segregated individually, but instead the funds were pooled in bank trading accounts under the names of the shell companies that these two people controlled. Read about another case with commingled accounts.
Around July of 2008, Cook and Kiley began advising their clients that their funds would be invested in segregated accounts at Crown Forex, S.A., a company based in Switzerland. The pair instructed their clients to fill out the appropriate new Crown Forex account forms and to issue checks made payable to Crown Forex for their account balances.
In essence, Cook and Kiley were telling their clients that their money, to the tune of $79 million, was now going to be invested via Crown Forex for forex trading. Nevertheless, what these two were in fact doing was depositing the money into a number of U.S. bank accounts controlled by them.
The Truth About Crown Forex Came Out
Eventually, the truth came out and Crown Forex wound up getting liquidated, as the apparent scam unfolded and the company stopped paying out the principal or profits in their customer accounts. Other companies involved with Cook and Kiley were also taken down, such as UniversalBrokerageFX.com, also known as UBFX.
Furthermore, Crown Forex had the following message posted on their website back in July of 2008 that now reads as if they were warning people about the impending potential loss of their funds:
"CROWN FOREX SA welcome all investors from all around the world, and we strongly recommend you to read the risk disclosure accompanying trading in the international financial markets before you proceed in the account opening process."
The website then went on to warn potential investors even further:
"Dear investor, you have to be aware, and fully acknowledged that the possibility exists that you could sustain a loss of some or all of your deposited funds and therefore you should not speculate with capital that you can not afford to lose, totally or partially. And you should be aware of all the risks associated with foreign exchange trading, and seek advice from an independent advisor if you have any doubts. Past returns are not indicative of future results."
Thanks to the company being regulated in Switzerland and the SEC's involvement in the case against them in the United States, some probability exists that people who trusted this company may receive some part of their money back.
The lesson for you as a reader
Nevertheless, many people who had accounts with Crown Forex were probably put off of trading forex for eternity after placing their life savings into a forex trading account with the ill-fated broker.
Suffering this kind of gut-wrenching loss just does not sound like fun, so remember to research your forex brokers very well, or your money might grow legs and walk away as the scammed account holders at Crown Forex have now discovered is entirely possible even if the broker does have a fancy Swiss address.
Other forex broker scams:
Read about Sigma Forex and the people behind this broker scam.
Learn the lessons from the Refco forex broker scam.
---
Safest Forex Brokers 2023
Forex Fraud Certified Brokers
CFDs are complex instruments and come with a high risk of losing money rapidly due to leverage. Between 74-89% of retail investor accounts lose money when trading CFDs. You should consider whether you understand how CFDs work and whether you can afford to take the high risk of losing your money.
Stay up to date with the latest Forex scam alerts
Sign up to receive our up-to-date broker reviews, new fraud warnings and special offers direct to your inbox
Stay up to date with the latest Forex scam alerts