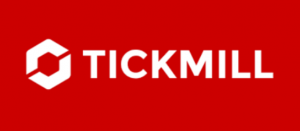 Tickmill continues to grow from strength to strength by offering traders just what they need to be successful in the markets.
This secure framework acts as a base for some of lowest cost trading in the market with trade execution backed up by some very impressive behind the scenes infrastructure designed to offer the best access to the financial markets.
Read the full review of Tickmill
ForexFraud.com does not recommend
OInvest
. To see our recommended brokers
click here
.
The reason we're saying that OInvest is "South Africa's very own" online brokerage is that the operator cannot even be accessed from other countries, and yes, that includes its website too. It has no interest whatsoever in potential traders from other countries even taking a peek at what it has to offer.
That said, it looks like a decent trading destination at first glance, offering tight variable spreads and more than decent market coverage. That first impression will probably have to do too, since reputation-wise, not much can be gleaned from online chatter in regards to the brokerage.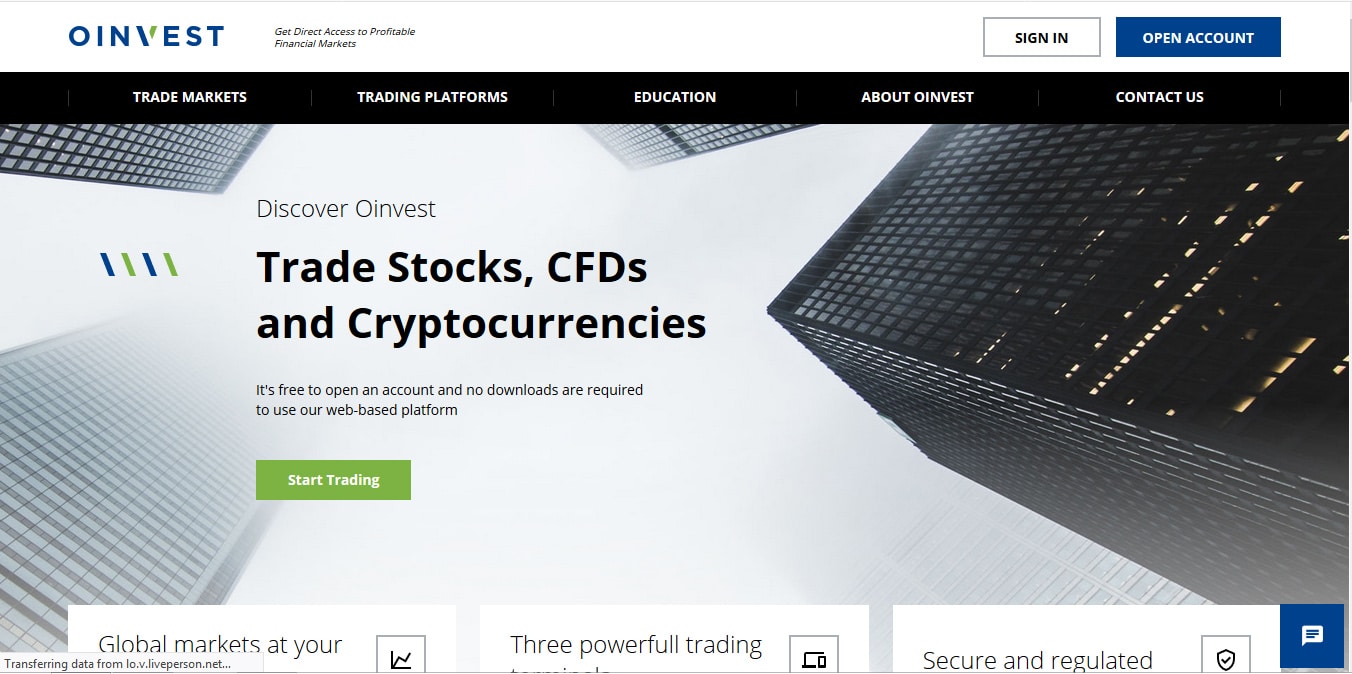 Regulatory Profile
As one would expect from a South African broker, OInvest is licensed and regulated by the country's FSCA (Financial Sector Conduct Authority). Such regulation always levels a bevy of obligations and some financial burden on the regulated entity, and that is exactly the case with OInvest too.
The operator is perfectly transparent in this regard: it features an extended set of documents on its website, covering just about every operational aspect, from the KYC policy to cookies, bonuses and conflict of interest – among others.
The corporate owner of the OInvest brand is a certain Basfour3773 (Proprietary) Ltd. This company is the owner of the above said FSCA license, which bears the number 42020.
Basfour3773 is based at Mandela Rhodes Place, Corner Wale Street and Burg Street, Cape Town, 8000, South Africa.
Some say that South African regulation is not as prestigious and perhaps not as trust-inspiring as the regulatory coverage of some other financial authorities (such as Australia's ASIC) but given the broker's exclusive focus on the South African market, what else could one really expect in this regard?
Why would you, the average South African trader, want to open an account with OInvest though?  
Despite its exclusive focus, the About Us page of the brokerage claims that it is a "global broker online" – rather peculiar wording and claim indeed. What it probably refers to though is the market coverage offered by the broker, which does indeed include a handsome selection of truly global assets and asset classes. Find other forex brokers here
Apparently, more than 350 assets can be traded at OInvest, including the new and exciting asset-class of cryptocurrencies.
Described in a few short numbers, the asset selection offers some 49 FX products, 172 stocks, 18 commodities and 20 indices.
Above and beyond that, the broker features fully segregated trader accounts, professional trading tools, risk management and a very decent selection of capable trading platforms, not to mention an exhaustive education section.
Beginners will be able to take advantage of a number eBooks, eCourses as well as tutorials, webinars and Videos of the Day.
The supported deposit/withdrawal methods run an impressively wide range as well.
As far as the security of funds is concerned, the broker features fully segregated accounts – as already mentioned above, as well as state of the art encryption for all financial transfers occurring through its services.
Client data can allegedly only be accessed by a limited number of trusted employees of the brokerage.
OInvest Deposits and Withdrawals
The methods supported by the broker in this regard cover just about every need a trader may have.
Besides VISA, MasterCard and Maestro, the broker also accepts Skrill, Neteller and VPay.
This goes for deposits as well as withdrawals. Withdrawal requests can only be submitted from the official client area of the brokerage.
OInvest Account Types
By all accounts, the broker only offers a single real money account type and there is no minimum deposit amount specified anywhere. There is a Demo account available, which is valid for 14 days, and the trading conditions are rather hush-hush, though it does look like the maximum allowed leverage is 1:500 and the spreads (on major currency pairs) start from 0.7 pips.
It has to be noted though that these spreads are variable and thus they may turn out to be higher when you actually get down to trading.
OInvest Trading Platforms
The broker offers three trading platforms, but it is safe to say that the selection is in fact centered upon the good-old, tried and tested MT4.
The Web Trader is the most easily-accessible platform though. Those looking to get their start through this platform will be glad to learn that it offers a Demo Account option, which remains available for 14 days following its launch.
Obviously, the platform also features live charts and analysis, as well as a handy Trading Cubes perk, which is focused on delivering all the needed information to traders' fingertips, so they can make lightning-quick decisions and trades.
To make it easy for traders to analyze their performance and to take a look back at their past decisions, the platform offers a Visual Trends feature too.
MT4, the backbone of the platform offer, can be downloaded freely from the OInvest website.
It comes with its well-known and popular set of features, including a superb charting and analytics-package, scores of time frames and chart types as well as drawing tools.
The freely available version comes with an impressive selection of technical indicators, but the platform always lets traders add more. Those so inclined can even create their own technical indicators.
The same goes for Expert Advisors, which are indeed the most popular feature of the platform. EAs can trade away automatically, executing the strategies set by traders. These EAs work best with a proper VPS service, but whether or not such a service is available at OInvest is unclear.
New EAs can be installed as well, and still newer ones can be coded directly through the platform.
The MT4 features touted by the OInvest site are the technical analysis features, as well as the easy execution of orders.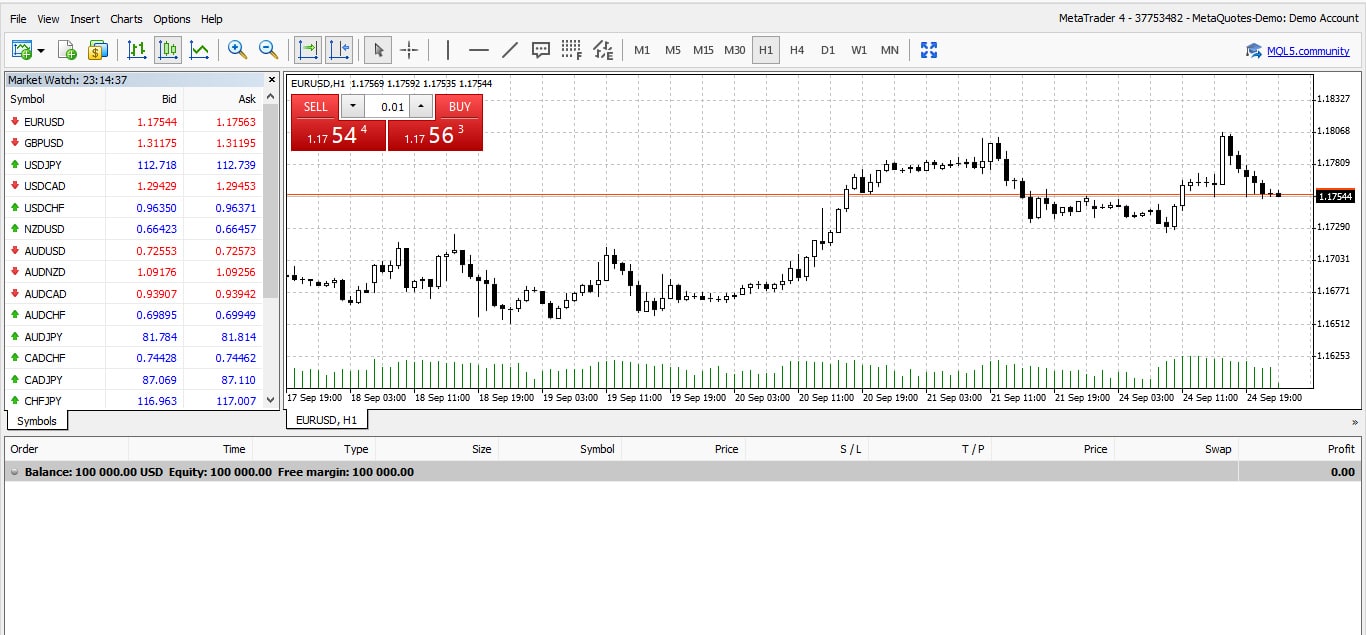 OInvest Education
The education section of the brokerage seems to be very complete and indeed: the pride of the operation.
The VOD (Video of the Day) section of the broker's website contains a massive number of well-structured video tutorials, broken up into separate sections for beginners, advanced traders and strategies. There are MT4 tutorials offered as well as a glossary of terms, in video format, no less.
As far as eBooks go, there are 4 on offer, dealing with Forex tips, advanced strategies, commodities and futures as well as CFDs and stocks.
The tutorials cover MetaTrader (which is obviously very useful), as well as the various trading tools offered by the broker. Not all of these tutorials are available to all comers though. To access the majority of them, one needs to create an account with the broker.
Commodities and future contracts are also covered in this section.
The eCourses cover a bunch of fundamental trading-related concepts and issues, in a much handier format than the above mentioned videos.
OInvest Conclusion
OInvest is shaping up as a decent brokerage. There is nothing really special about it though, except for its exclusive focus on South Africa.
It is regulated and it offers a decent selection of trading platforms and tradable assets.
Although the site says that the brokerage supports cryptocurrencies, interestingly, the tradable asset index which is available just a click away, does not say anything in this regard.
It is also worth pointing out that for some reason, the site of the broker seems somewhat haphazardly tossed together.
Please be advised that certain products and/or multiplier levels may not be available for traders from EEA countries due to legal restrictions.
---
---