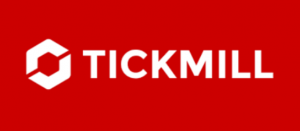 Tickmill continues to grow from strength to strength by offering traders just what they need to be successful in the markets.
This secure framework acts as a base for some of lowest cost trading in the market with trade execution backed up by some very impressive behind the scenes infrastructure designed to offer the best access to the financial markets.
Read the full review of Tickmill
ForexFraud.com does not recommend
Forex4you
. To see our recommended brokers
click here
.
As far as offshore brokers go (this one is based in the British Virgin Islands), Forex4You does seem to shape up as a decent destination for traders. Indeed, the feedback concerning the various services offered by the broker is surprisingly positive.
Obviously, that does not mean that no one has anything bad to say about the operator. Launched way back in 2007, it did indeed have plenty of time to please and to step on toes too, which is apparently exactly what it did.
While positive feedback seems to outweigh the negative posts made by Forex4You's traders at various message boards and feedback sites, it is always the complaints that arouse concern and thus end up getting more attention.
What do Forex4You's disgruntled traders complain about?
Fees charged on withdrawals are definitely among the problems. Alleged spread manipulation is also always an issue with online trading operations, as is the apparently unfounded denial of profits from traders.
Various technical difficulties met by those who attempted the change their MT4 passwords are also on the radar for this broker.
What is the corporate background of the brokerage? Does it look reputable or is it shabby?
Given that this is an "offshore" broker, we can't really expect much of it in regards to regulation and home jurisdiction.
Indeed, the company behind the Forex4You brand is a certain E-Global Trade and Finance Group Inc., based in the British Virgin Islands – not exactly one of the more prestigious regulatory jurisdictions.
The exact address of the broker is: First Floor, Mandar House, Johnson's Ghut, P.O. Box 3257, Road Town, Tortola, British Virgin Islands.
That said, the operation is indeed regulated: the authority that's given it its vote of confidence through a license is the local FSC. The license number of the brokerage is SIBA/L/12/1027. The financial statements released by the company are regularly audited by a specialized 3rd party.
With the regulatory status described above, it should not come as a surprise that the broker does not accept traders from the US, Japan or the EEA (European Economic Area) for that matter.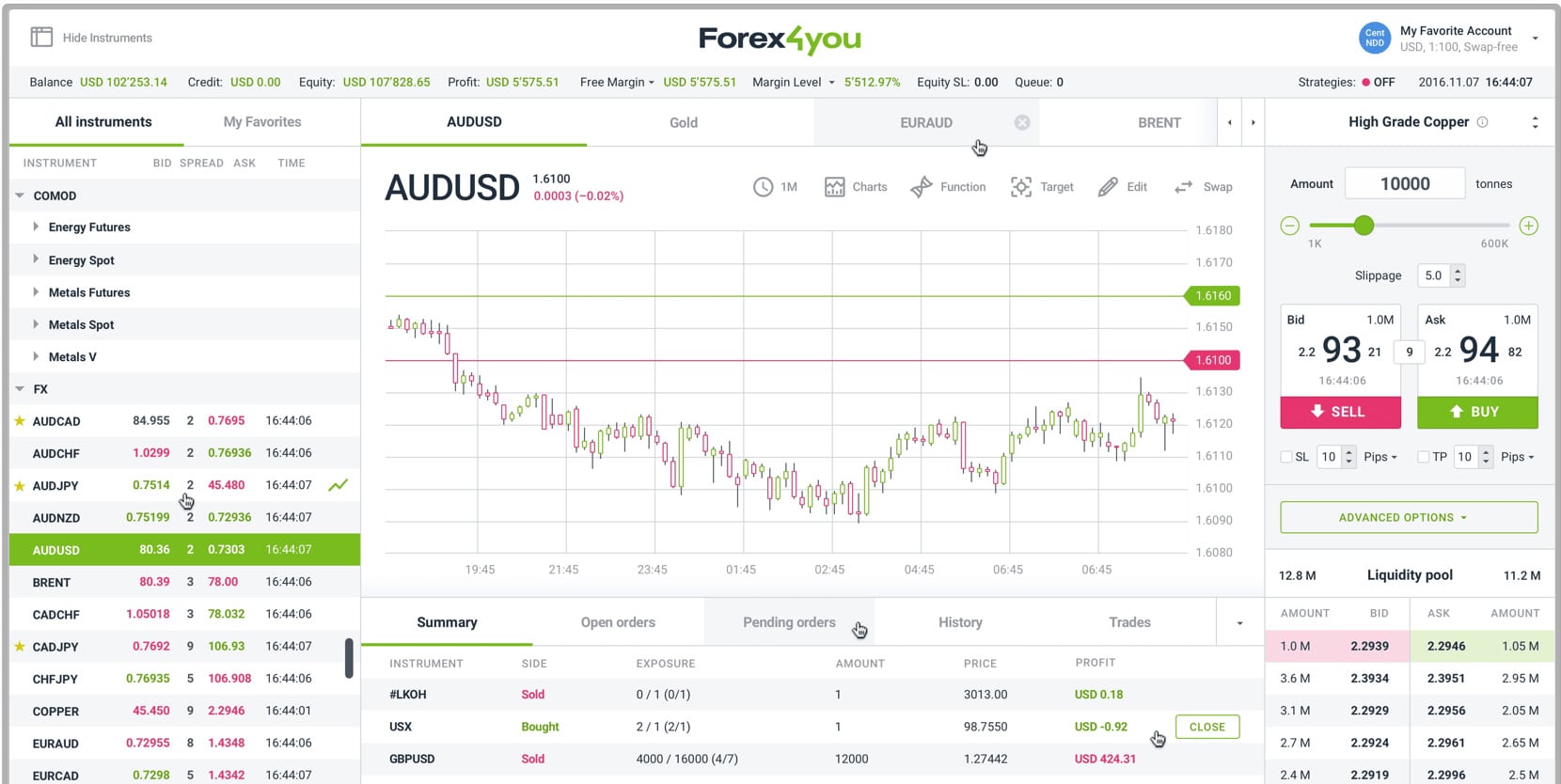 Knowing all the above, why should the rank-and-file trader pick Forex4You as his/her trading destination?
First of all, despite the complaints mentioned above, the overall reputation of the operation is not a bad one. In fact, most of its users (from among those who bothered to provide feedback) are apparently pleased with the services it delivers.
When described through a few numbers, the brokerage makes a rather impressive case too: having executed more than 870 million orders, it currently plays host to no fewer than 1.6 million trader accounts. Exactly how many of these accounts are active though, is a different question.
With more than 11 years' experience under its belt, Forex4You supports some 8 different languages and 10 secure payment methods.
What exactly are the broker's main selling points though?
Transparency is apparently one of its top values: the broker offers full insight into its server uptimes and order execution speeds, providing relevant statistics in this regard.
Operational reports are also provided through the official website, allowing everyone to take a peek into how the brokerage handles its funds and the monies of its traders.
Client fund protection is also high up on the list of priorities of the operator. To this end, the broker maintains proper capital adequacy at all times, it keeps its clients' funds in segregated accounts and it employs regulated liquidity providers.
Advanced risk-control systems are apparently also in place.
Unlike most of its competitors, the broker offers a number of outstanding promotions, such as a 100% bonus deal on deposits, a $30 sign-up bonus, and 50% cash-back, in addition to various occasional trading contests.
Forex4You Account Types
The broker offers a Demo account, which presents a great opportunity to traders to get a feel of the setup and platform, without risking any real money. Opening a Demo account is relatively simple, though one does have to provide an ungodly amount of personal data to get it done.
In regards to real money accounts, there are no fewer than 5 options on the table.
The Cent Account is obviously the most accessible, though interestingly, none of the real money accounts feature a minimum deposit requirement. Still, the Cent Account is "entry level" in every regard.
The spreads that it features are fixed, and they start from 1.5 pips. The leverage is extremely flexible: from 1:10, it goes all the way to 1:1,000 on this account, but according to the broker, it can be as high as 1:2,000.
The Cent Account offers access to the bonus program of the broker.
The Classic Account – like the Cent Account – features instant execution as well. The execution speed on this one is even better than on the Cent Account though. Most of the account features are the same, with the exception of the fixed spreads, which start from 2 pips in this case.
The Cent NDD (No Dealing Desk) account offers market execution, as well as floating spreads from just 0.1 pips. It does charge a commission of 10 cents per lot though.
The Classic NDD Account features floating spreads as well. It ups the stakes trade size-wise though, so the commission it charges is $8 per lot.
Those truly serious about their trading will probably opt for the Pro STP Account though, which also offers market execution. The spreads on this account start from 0 pips and the commission is 10 base currency per lot.
Forex4You Trading Platforms
The trading platform selection of the broker covers quite a number of options, though it is safe to say that its centerpiece is the well-known and well-liked MT4.
The other three options are Forex4You's in-house creations, designed to cover the mobile- and web-based market segments.
The Forex4You desktop trader is an interesting addition, since it seems to be competing directly with MT4 for the attention of the broker's clients.
The Forex4You mobile trader and the WebTrader on the other hand, do indeed fill rather important roles/niches.
MT4 hardly needs to be introduced to traders with any kind of online experience under their belts. Long story short: it is the best fully customizable trading environment, charting- analysis- as well as tools-wise.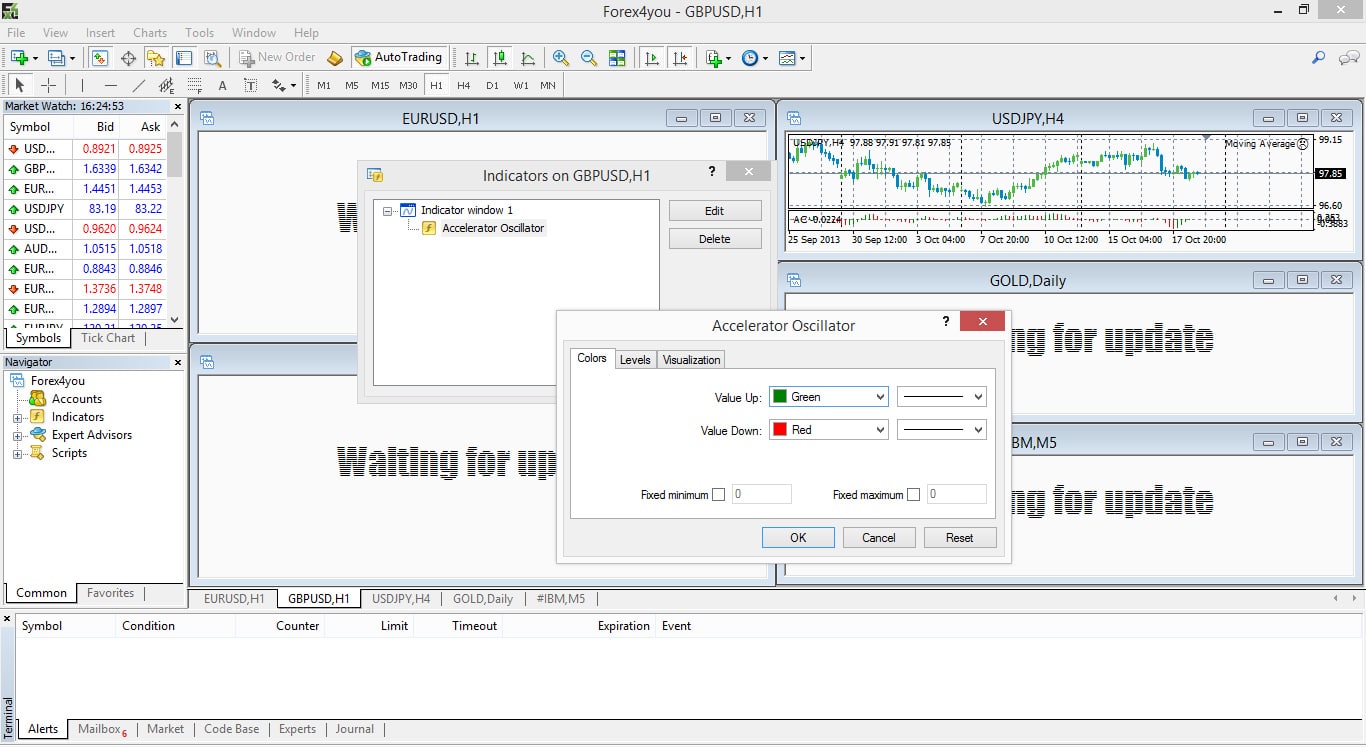 Market Coverage
The broker offers access to more than 150 tradable currency pairs.
Deposits/Withdrawals
This is another strength of the operation: it supports an impressive number of deposit/withdrawal methods, among them Bank Wire, VISA, MasterCard, Skrill, Neteller and WebMoney.
Forex4you Support
Forex4You's support staff can be contacted via live chat, email ([email protected]),  a ticket system, as well as through a live calling app. There are scores of local-specific, toll-free phone numbers available as well. The main support number is +44207 193 9932.
Conclusion
Forex4You looks like an attractive trading destination, with solid reputation and an equally solid selection of trading platforms. The market coverage of the operation is decent as well, not to mention its account types, some of which deliver some rather attractive trading conditions indeed.
Can we whole-heartedly recommend this operation? Its regulatory status and jurisdiction is a bit of a hurdle in that regard. Also, one cannot disregard the negative client feedback we have pointed out at the beginning of this review…
Please be advised that certain products and/or multiplier levels may not be available for traders from EEA countries due to legal restrictions.
---
---