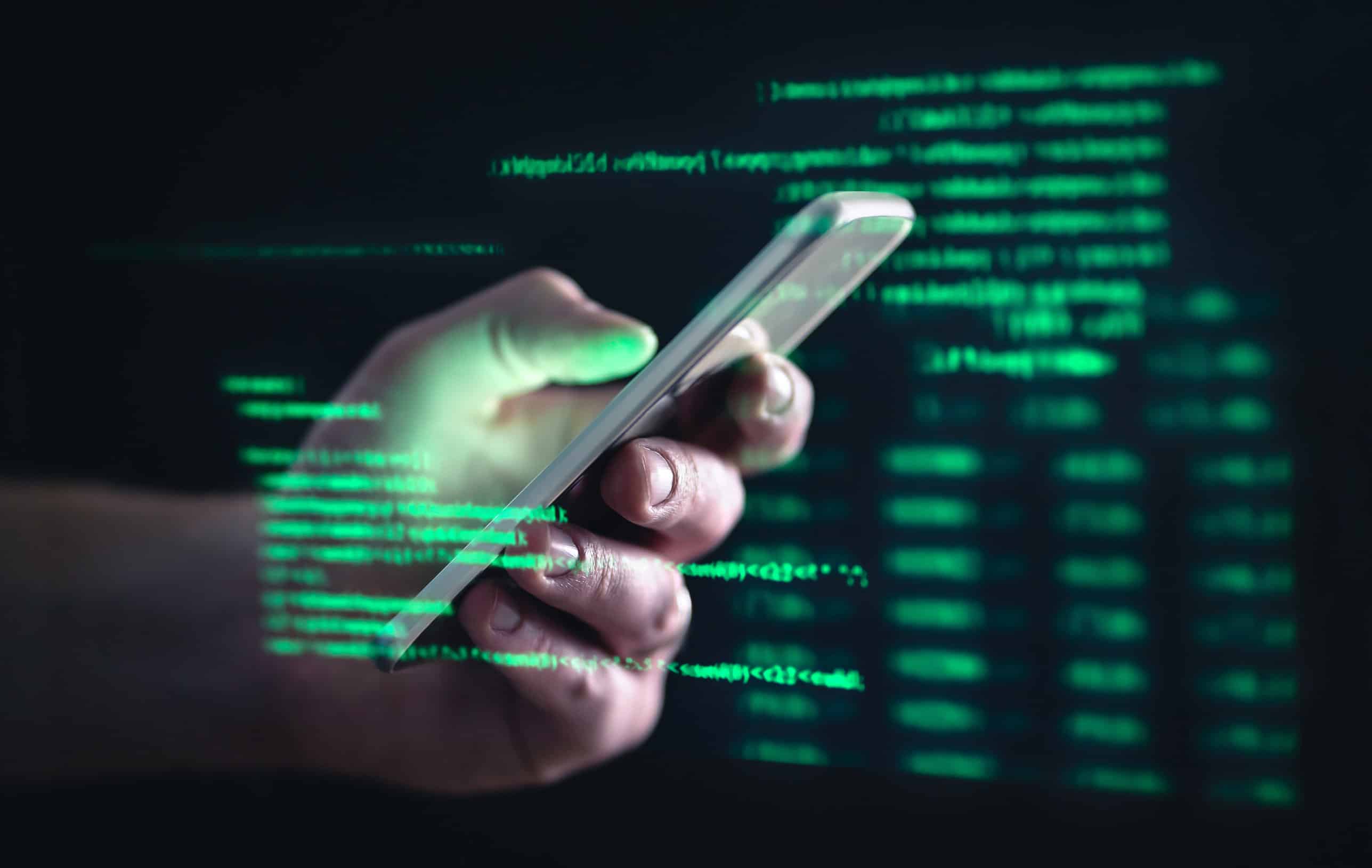 Telegram is a popular messaging app that has increased its userbase significantly in recent years. According to the latest statistics, the app now boasts a whopping 700 million active users as of June 2022. Telegram is well-known for its strong privacy and encryption features. The app offers private chat messaging with end-to-end encryption, indicating a robust security level. Such messages also have an option to be configured to self-destruct, which can increase user privacy even more. However, because of such security features, scammers often use apps such as Telegram to defraud unsuspecting victims without the risk of facing the consequences.
In this article, we will explain how these Telegram app scams work, how to avoid them, and who you can turn to for help. We will look at Forex scams specifically and reveal what to watch out for when you're using Telegram.
How do these scams work?
If you follow a typical Forex Telegram scam, you will eventually end up in a conversation with someone offering you a significantly higher than average return if you invest a sum of money with them. They will likely ask you to send a sum of money to their cryptocurrency wallet and promise to return it all with an impressive amount of interest in a short time. Since many cryptocurrency transactions are virtually untraceable, anything you send to their wallet address is theirs to keep, with the only thing left for you being a false promise. And, if you hang on to that promise, you may lose even more money. If the scammers convince you to transfer your funds, they will most likely take additional steps to scam even more money from you.
Upon receiving your payment, Telegram scammers may decide to send a small profit to you (using other victims' money) as false proof that their plan is legitimate. They will then ask you to send even more to them. Alternatively, they may inform you that they have earned a good profit; however, you will not be able to withdraw your money for one false reason or another. Subsequently, the scammers may claim that your investment is safe and ask you to send even more money to them by offering an even higher return.
Scammers on Telegram also often use tricky tactics to confuse you and pressure you into making quick, irrational decisions. For instance, they may claim that they hold insider information about a stock that is about to rise significantly in a matter of minutes. They will then put pressure on you to invest the money now, or you may lose on a very profitable opportunity.
In any case, the goal of these scammers is to get as much money from you as possible, using any means necessary. Once they see they are unlikely to extract more money from you, they will simply stop responding to your messages. Due to Telegram's high security and encryption protocols, tracking the scammers down is an extremely difficult task, and most victims find their funds are permanently lost.
You will generally encounter Telegram scammers in two ways: within the app, or outside of it. Scammers may contact you on another social media platform, such as Discord or Facebook, and ask you to join them on Telegram to make use of the high privacy settings. Conversely, if you are simply browsing the app, sometimes you may be contacted by a random person who will offer you to invest your money with him for a high return. Alternatively, you may find many Forex groups on Telegram full of such scams.
There are also ways you can encounter Telegram scams on other websites or platforms. Freelance sites can be used to find potential victims, as scammers simply put up a job post with their Telegram number and describe it as a good money-making opportunity. Additionally, someone on a Twitter or Instagram Forex page may share their Telegram address and an offer to help you earn money.
Forex Signals Scams
With the evolution of financial markets and technological advancement, many companies have invested money and other resources to develop profitable trading strategies to hedge their exposures or speculate on the market. Due to high market demand for profitable trading opportunities, some companies have taken a step further and started providing trading signals to their customers.
However, traders should be somewhat cautious about the offer to be provided trading signals for a fee because the trading signals market is home to many scammers that you may eventually encounter on Telegram.
You will find Forex signals scams on Telegram through the same channels as you would encounter regular Forex Telegram scams. You may be contacted by someone randomly or find Forex signals offered on a Telegram Forex group. Scammers are likely to have a website set up for taking advantage of unsuspecting victims that will contain false promises and fake track records. This site is usually the primary vehicle for their scam. They would simply collect the regular payments made by their customers and provide false or copied (from free sources) signals that are not profitable in the long run. The scam mainly targets Forex traders who are somewhat knowledgeable about the basics of trading; however, they are still relatively new to the field and lack the experience to spot a false signal.
Scammers usually provide signals that, at first glance, seem reputable. For instance, they will provide information for a specific trade that looks like this: "Buy EUR/USD today if it reaches 1.030. Take profit at 1.040, stop loss at 1.025" or "Sell WTI Crude Oil at $110.00. Take profit at $107.50 and place a trailing stop loss at $111.00". However, they are usually based on dubious logic at best, or, at worst, outright false information.
---
Related Articles
---
How to avoid Forex scams on Telegram
The majority of Forex scams on Telegram aim to take advantage of people who are somewhat new to the field and cannot distinguish between the kind of returns that are attainable and those that are too good to be true.
There are a few signs that may help you spot a scammer on Telegram. Firstly, a general rule of thumb is if the return offered seems too good to be true, it probably is. Scammers will often try to prove their trustworthiness by sending you fake screenshots of high trading profits or other reports. They usually like to portray their apparent success in stories, images, and videos. Scammers are likely to post 'evidence' of their lavish lifestyle and false stories about their road to success or how they have used their profits to build the "life of their dreams". If you have encountered such a person on Telegram – there's a high likelihood that they are a scammer.
If you are unsure whether the person you are talking to is a scammer or not, a good way to find out is to ask what company they represent and whether they are registered with a local regulator. If they say they are, you could ask for their registration number and eventually check their registration status on your local regulator's website.
It is worth noting that such scams can just as easily be encountered on another popular messaging app – WhatsApp, or on social media platforms such as Instagram or Facebook, where scammers use similar techniques to defraud their victims.
How to report a scammer on Telegram
If you think you have encountered a scammer on Telegram, the best course of action is to report them or the group channel. Take these steps to report a scammer on Telegram:
Open Telegram on your device
Tap on the channel you would like to report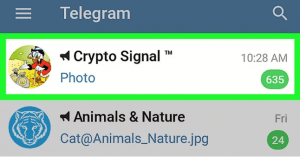 Tap on the top of the channel name again: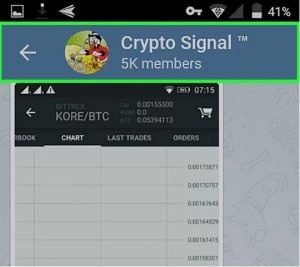 Find the username and the phone number below and note them down

Open your browser and go to https://telegram.org/support
Fill out the required fields in the form that appears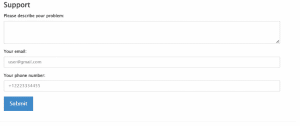 Provide your email and phone number, and simply report the channel by including the scammer's phone number and or username
Alternatively, users can write an email to [email protected]
Who else can I contact?
If you are or know someone who is a victim of Telegram Forex fraud or has spotted a scammer, it is best to contact the local authorities about it and report the scammer to Telegram. Here's a list of some agencies that might be of assistance:
The Safest Forex Brokers
The best way to avoid scams is to ensure you always trade with a regulated broker. This is why we have listed below the safest forex brokers for you to trade with

Broker
Features
Min Deposit
EURUSD Spread
72% of retail CFD accounts lose money.

US Clients: No

Regulated : Yes

– Ultra-fast execution from 0.2s
– Low spreads from 0.0 pups
– All trading strategies allowed
– No restrictions on profitability
– Top trading conditions

$100
from 0.0 pips
Your capital is at risk

US Clients: No

Regulated : Yes

– Flexible leverage up to 500:1
– Multi award-winning New Zealand broker
– Institutional-grade spreads from 0.1 pips

$200
From 0.1
Your capital is at risk

US Clients: No

Regulated : Yes

– 40% New Member Bonus
– MIFID, ASIC, FSA & FSCA regulated
– Free Online Trading Coach

$100
Fixed

Sign Up

Europe* CFDs are complex instruments and come with a high risk of losing money rapidly due to leverage. 79% of retail investor accounts lose money when trading CFDs with this provider. You should consider whether you understand how CFDs work and whether you can afford to take the high risk of losing your money.

82% of retail investor accounts lose money when trading CFDs with this provider. You should consider whether you can afford to take the high risk of losing your money.

US Clients: No

Regulated : Yes

– FCA, ASIC, CySEC Regulated.
– Multi Asset Trading Platform.
– No Time Frame For Demo Accounts.
– the provider offers CFD trading only

100GBP/AUD/EUR/USD
variable

Sign Up

82% of retail investor accounts lose money when trading CFDs with this provider. You should consider whether you can afford to take the high risk of losing your money.

Between 74-89 % of retail investor accounts lose money when trading CFDs

US Clients: No

Regulated : Yes

FCA, CySEC, DFSA, BaFIN, SCB, CMA & ASIC Authorized and Regulated
24 Hour Support
Negative Balance Protection

$200
NDD 0.09 / Standard 0.69

Sign Up

Between 74-89 % of retail investor accounts lose money when trading CFDs
Conclusion
With the rise of cybercrime and Forex scams, it's more important than ever to be on the lookout for any potential fraudulent behaviour, and to take action to protect both yourself and the wider Forex trading community. By learning to spot the signs of a scam, what to do when approached by a dubious account, and who to contact if you or someone you know was affected by a scam, you can help keep yourself and your funds safe.
With social media platforms and messaging apps such as Telegram experiencing a huge rise in popularity, users are more likely than ever to encounter Forex scams. However, spreading the word about the mechanics of these schemes and the signs to watch out for can significantly decrease the money lost to scammers.