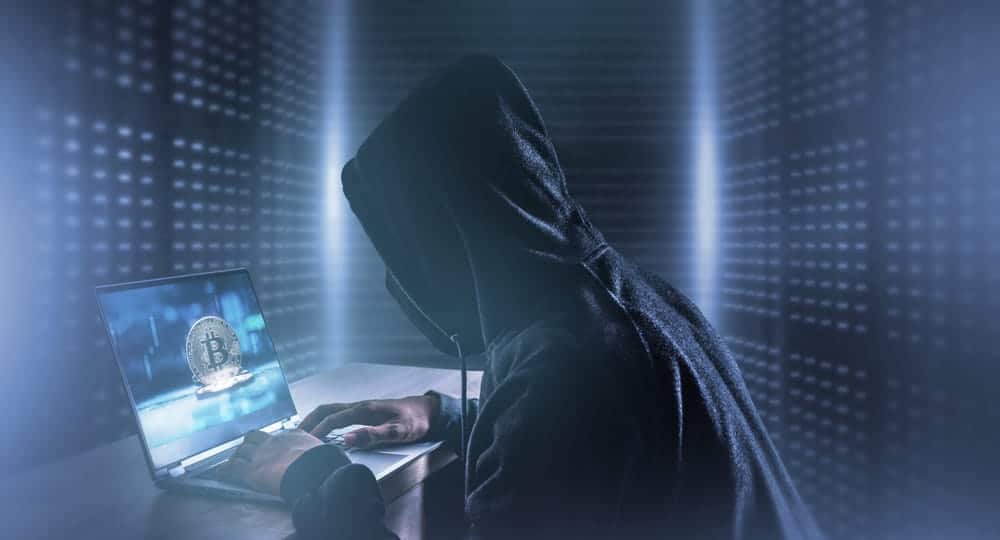 Forex trading scams can be found everywhere online these days. You might be exposed to a scam in a Forex WhatsApp group, on Instagram, or pretty much anywhere on social media where forex traders meet, chat and exchange information. In this article, we are going to look at some of the common ways that forex scammers work through platforms such as WhatsApp, and how you can avoid being scammed.
How do these scams work?
As with any scam, the scammer will be looking for people interested in a topic but who don't have a lot of experience with it. They will offer help to those wanting to get involved with forex trading, often offering evidence of their own high-flying lifestyle, which they will claim to have funded with the proceeds of their trades. They will often have a rag to riches story, such as how they were broke and living on a friend's couch when they discovered this easy way to make money, and now they're travelling the world, driving expensive cars and living in luxury homes.
Forex scams can be easy to spot as they will usually be offering unrealistic results. Scammers will promise that you can get rich quick with forex trading, or tell you that they can make high, consistent returns if you just allow them to trade on your behalf, using your money. They might ask for more money when you actually want to withdraw your funds or stop trading. They will put pressure on you to follow their advice or buy their forex trading products and services.
Scammers often communicate via WhatsApp. It's a secure platform where it is easy to communicate directly or make a small group where people can interact with the feeling that they are speaking privately to just a few other like-minded people. Therefore, it is not unusual for all kinds of scammers to target users of the platform or find them on other social media sites and invite them to join a forex WhatsApp group or a private conversation. When it comes to forex trading scams, WhatsApp is often the platform of choice, as it is for various other scammers.
Forex signals scams
There are various forms that forex scams on WhatsApp and elsewhere, can take. One common strategy that scammers adopt is selling fake forex signals in exchange for a regular fee. Using seller signals is a legitimate strategy that many forex traders rely on. These signals can show traders how the financial markets are behaving and can be used to make fairly accurate forecasts about future price action. You will sometimes see information products advertised or shared online. These claim to contain useful indicators that provide selling signals that can help you make a profit. Unfortunately, these products are an easy way for scammers to take advantage of new and inexperienced traders.
Using technical indicators is not a failsafe method of trading, even when the indicators are genuine, and the traders are experienced. It is always possible that false signals will be generated, particularly in times of high market volatility. This is why many experienced traders will use a combination of a few different technical indicators, as well as fundamental analysis, to try to avoid acting on false signals. New traders who lack the ability to spot false signals are vulnerable to scams, because scammers will often persuade them that this particular signal is highly reliable and they can act on this, and this alone, to make a profit.
There are plenty of ways that a signal-selling scammer might find potential victims, but one common way is to find newer and less experienced traders via a social media platform, or via forex groups on platforms such as WhatsApp. They will also make connections with other forex traders on more public platforms such as Instagram, Twitter or Reddit, and then invite people to a more 'exclusive' WhatsApp group where there are 'experts' sharing specific tips and tricks. Unsurprisingly, these tips and tricks are not generally free. This is where the 'experts' will pitch their information products full of 'secrets' that will contain everything you need to get rich quick with forex trading, including false signals that will actually cause traders to lose money while the scammers get richer.
How to avoid forex scams on WhatsApp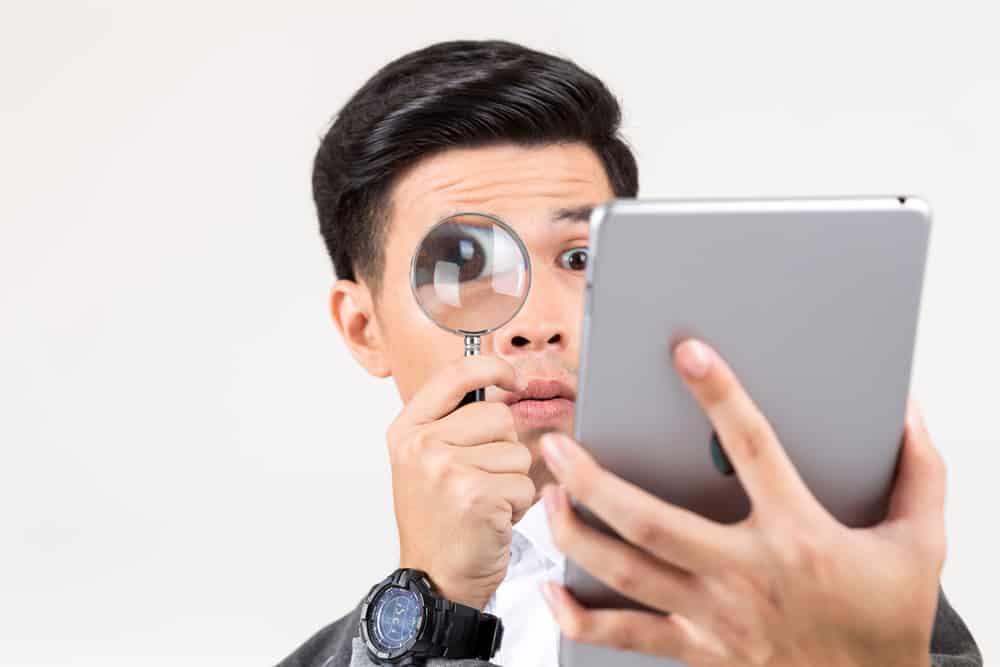 There are various red flags to look out for to avoid forex scams on WhatsApp. As already mentioned, scammers will target users on other, more visual platforms, where it is easy for them to attract attention by showing off an extravagant lifestyle that they will invariably claim has been funded by forex trading.
It is not unusual for scammers to target new or potential forex traders on Instagram, where it's easy for them to post pictures and videos showing a luxury lifestyle, to get people's attention. They may then tell their followers that they share tips and tricks on trading in their WhatsApp group, making it sound like they are offering them a rare opportunity to find out more about how to make money trading.
Once there, the scammers might offer paid information products (which could contain false information).  They might offer to trade on their behalf, perhaps claiming to be certified or regulated to trade on their behalf when they're not. They might also pressure people to sign up to particular brokers, as the brokers are paying them referral or affiliate fees when they send clients their way.
A major red flag, then, is forex traders on Instagram and other platforms who post about how rich they are, and then invite you, via comments or direct messages, to join a group, either on WhatsApp or another platform. Be aware that many of these people are not living the lifestyle they claim to be, and often this is fairly easy to spot. For example, the photos they post will be stock photos, fake/photoshopped photos, or perhaps simply a picture of them in front of someone else's luxury car or home.
Other things that should make you wary of a scam include anyone who is promising guaranteed or high returns in a short time. An individual who offers to trade on your behalf is also something to be careful of, especially if they are not registered with any regulator, or claim to be registered but cannot provide the evidence. Also, be vigilant when it comes to evidence. Some scammers produce fake credentials, testimonials or screenshots of high trading profits. All of these can be quite easy to fake.
A further sign of a WhatsApp forex scam might be that the scammer is putting pressure on you, either to act hastily or to invest more than you can afford, often conveying a sense of urgency because, they claim, an opportunity is time-sensitive. Other tell-tale signs are that some scammers may communicate in poor English or have quite bad grammar. They may also ask you to transfer money to them so that they can trade for you, often using an app or payment system that does not show actual account numbers, such as PayPal or Venmo.
Remember that scammers can work in teams, so others in the group sharing how well they are doing is not necessarily genuine. In a WhatsApp group, forex traders can make any claim, and others won't generally ask for evidence. If several members have been in the group for a while and they're all claiming to be making huge profits, then this should cause suspicion. Remember that most retail forex traders will lose money as well as make money, so it's statistically unlikely that everyone in a WhatsApp or other online group is continually making a lot of money forex trading.
The Safest Forex Brokers
The best way to avoid scams is to ensure you always trade with a regulated broker. This is why we have listed below the safest forex brokers for you to trade with

Broker
Features
Min Deposit
EURUSD Spread
72% of retail CFD accounts lose money.

US Clients: No

Regulated : Yes

– Ultra-fast execution from 0.2s
– Low spreads from 0.0 pups
– All trading strategies allowed
– No restrictions on profitability
– Top trading conditions

$100
from 0.0 pips
Your capital is at risk

US Clients: No

Regulated : Yes

– Flexible leverage up to 500:1
– Multi award-winning New Zealand broker
– Institutional-grade spreads from 0.1 pips

$200
From 0.1
Your capital is at risk

US Clients: No

Regulated : Yes

– 40% New Member Bonus
– MIFID, ASIC, FSA & FSCA regulated
– Free Online Trading Coach

$100
Fixed

Sign Up

Europe* CFDs are complex instruments and come with a high risk of losing money rapidly due to leverage. 79% of retail investor accounts lose money when trading CFDs with this provider. You should consider whether you understand how CFDs work and whether you can afford to take the high risk of losing your money.

82% of retail investor accounts lose money when trading CFDs with this provider. You should consider whether you can afford to take the high risk of losing your money.

US Clients: No

Regulated : Yes

– FCA, ASIC, CySEC Regulated.
– Multi Asset Trading Platform.
– No Time Frame For Demo Accounts.
– the provider offers CFD trading only

100GBP/AUD/EUR/USD
variable

Sign Up

82% of retail investor accounts lose money when trading CFDs with this provider. You should consider whether you can afford to take the high risk of losing your money.

Between 74-89 % of retail investor accounts lose money when trading CFDs

US Clients: No

Regulated : Yes

FCA, CySEC, DFSA, BaFIN, SCB, CMA & ASIC Authorized and Regulated
24 Hour Support
Negative Balance Protection

$200
NDD 0.09 / Standard 0.69

Sign Up

Between 74-89 % of retail investor accounts lose money when trading CFDs
How to report a scammer on WhatsApp
When you realise that you have been targeted by a scammer, you will want to report them and block them so that they cannot contact you on the platform. To do this, open your chat with that person, tap their name and select 'Block'. You will then be offered the chance to just block them or 'block or report'. Even if the person is not a contact of yours, if they attempt to contact you, and you suspect a scam, you can block them in the same way by simply tapping their name and selecting the relevant button. You will have to confirm that you want to block them after you initially tap the block button.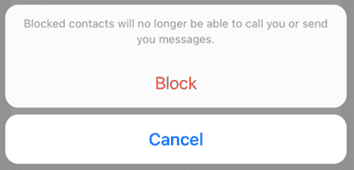 Blocked contacts will no longer be able to call or send you messages on WhatsApp, but they will show up in your messages list, with the date you blocked them, and can easily be unblocked. If you wish to fully delete them as a contact, you will have to go to your phone's address book and delete them from there. When you block someone, WhatsApp will receive the last five messages sent to you by the user or group and will be able to use these to investigate the situation. The person or group you have blocked will not be notified of this.

It's important to note that if you block and report an individual user, this will not automatically block and report any groups you are in together. So, you will have to block and report the group yourself if you consider that it is being run by a scammer. Once you have reported an individual or group, WhatsApp will monitor that user or group to see if they are violating its terms and conditions. If they are, then their WhatsApp account will be suspended or banned.

All the above apply to personal accounts, which are what many scammers will use. If, however, the user in question has set up a business account, it is even easier to block and report them. The options will be displayed at the bottom of any chat they have opened with you.
Who else can I contact?
While WhatsApp will investigate misuse of the app and ban scammers' accounts, they will not necessarily take any legal action. Therefore, it is vital that you report any WhatsApp forex fraud that you may be exposed to if you believe that the person or group you have had contact with is breaking any laws.
You'll need to make a report to the police or the relevant agency in your country of residence, or both. You can report suspected scams to Action Fraud in the UK, via its website ActionFraud.Police.uk. In the US, you can contact the FBI's Internet Crime Complaint Center (IC3.gov).
You can also report forex fraud to major financial regulators or governing bodies such as the Financial Conduct Authority (FCA) in the UK, the Financial Industry Regulatory Authority (FINRA) in the US, the European Securities and Markets Authority (ESMA) in the EU, or the Office of the Superintendent of Financial Institutions (OSFI) in Canada. In the US and Canada, individual states and provinces will also have their own authorities with which you may be able to lodge a complaint.
Conclusion
In short, forex trading scams are a common hazard, and while most scammers will try to target the less experienced, you may come across them at any stage in your forex trading career. It is important to always be learning as a trader and to keep up with technology. Just practice extreme caution whenever you are exposed to someone offering the 'next big thing' in forex trading, or a super-exclusive 'little-known secret' to overnight riches.
To avoid forex trading scams on WhatsApp, or elsewhere online, stay alert for the red flags we have mentioned. Do not use any new indicators or tools unless you have independently researched them, and never allow anyone else to trade or invest for you unless you have made sure that they are fully licensed and regulated to do so. It is always advisable to use a fully regulated and authorised brokerage to trade with and be wary of any advice you find in a WhatsApp group or other online forum.