CFD trading is a popular form of trading worldwide, but CFDs are complex instruments that carry a high degree of risk, so it is important to educate yourself and ensure that you fully understand how CFDs work if you are interested in this type of trading. CFD trading has some similarities with more traditional types of trading but it allows for the use of leverage, which allows traders to use more capital than they actually have on hand.
It also differs from traditional trading in other ways. You are not actually buying and selling a particular stock, currency or other asset when you trade CFDs. Instead, you are entering into a financial derivative contract wherein you speculate on the price movement of an instrument. This means you can make a profit, based on that price movement, without ever taking ownership of the asset itself. You can also make a loss if a trade goes against you.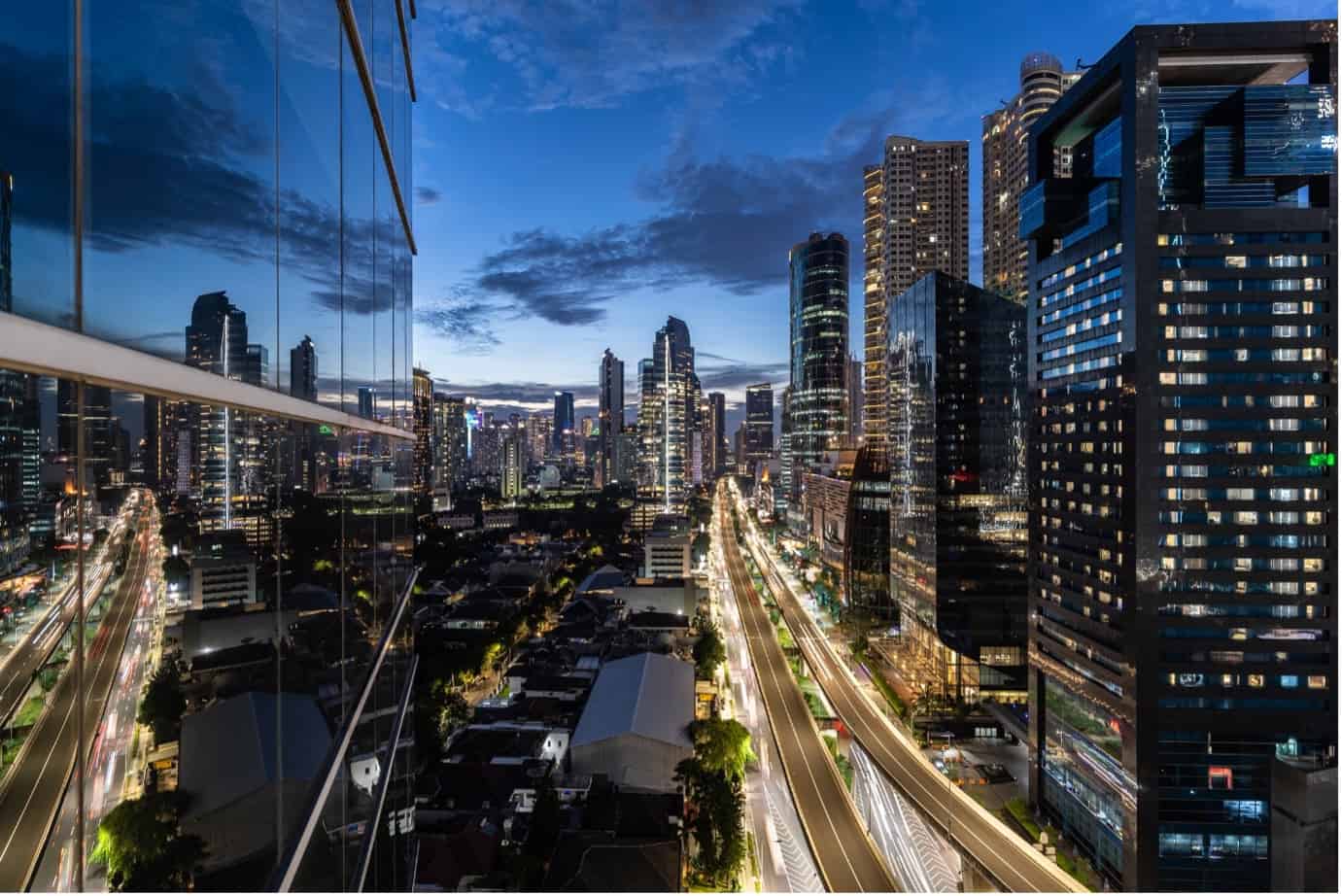 Indonesian traders who want to start CFD trading may be wondering what the official position on this type of trading is in Indonesia. Some questions they may have include: "Is CFD trading legal in Indonesia?" and "Who regulates CFD trading in Indonesia?" Here is a look at the answers to those questions and what you need to know to start CFD trading in Indonesia.
What are CFDs?
A Contract For Difference (CFD) is a form of financial derivative contract between a trader and a CFD broker. When the trader enters the contract, they are essentially betting on whether the price of that particular asset will increase or decrease during the time that the contract is in place. Trading via CFDs allows traders to gain exposure to the asset's price movements without ever actually buying or selling the way you would with traditional trading. Therefore, you will hear CFD traders and brokers referring to entering and exiting positions rather than buying and selling assets.
CFD trading is a popular form of trading. It is most often used by forex traders to speculate on currency price movements, but it is also used to trade various other financial assets, such as commodities, shares, and indices. You will need to find a broker who offers CFDs in the asset classes you want to trade, set up an account, and deposit funds in the account before you can start trading. Many brokers advertise themselves as CFD brokers, but it is important to note that some CFD brokers will have a wide range of assets available to trade as CFDs while some will only offer certain types of instruments, such as foreign currencies, via CFDs.
CFD trading means that traders are able to use leverage, which allows them to trade with more capital than they actually have available. Leverage is offered by brokers and set at a certain level. If a broker offers leverage of 1:10 on a specific asset, you can speculate on the price of that asset using 10x the amount of capital you have on deposit.
Are CFDs legal in Indonesia?
CFDs are legal in Indonesia, but the position is slightly complicated. There are no dedicated regulations focused on CFDs within the country, so the regulation of CFDs comes under the remit of the Commodity Futures Trade Supervisory Board (known within the country as Badan Pengawas Perdagangan Berjangka Komoditi, or BAPPEBTI).
Despite the fact that there are no distinct regulations focused on CFD trading in Indonesia, it is understood that CFD trading is broadly covered by BAPPEBTI Regulation No. 109, which addresses Derivative Contracts in Alternative Trading Systems. Regulation No. 109 further specifies that such contracts may be based on movements in a stock index, foreign exchange market or commodities market.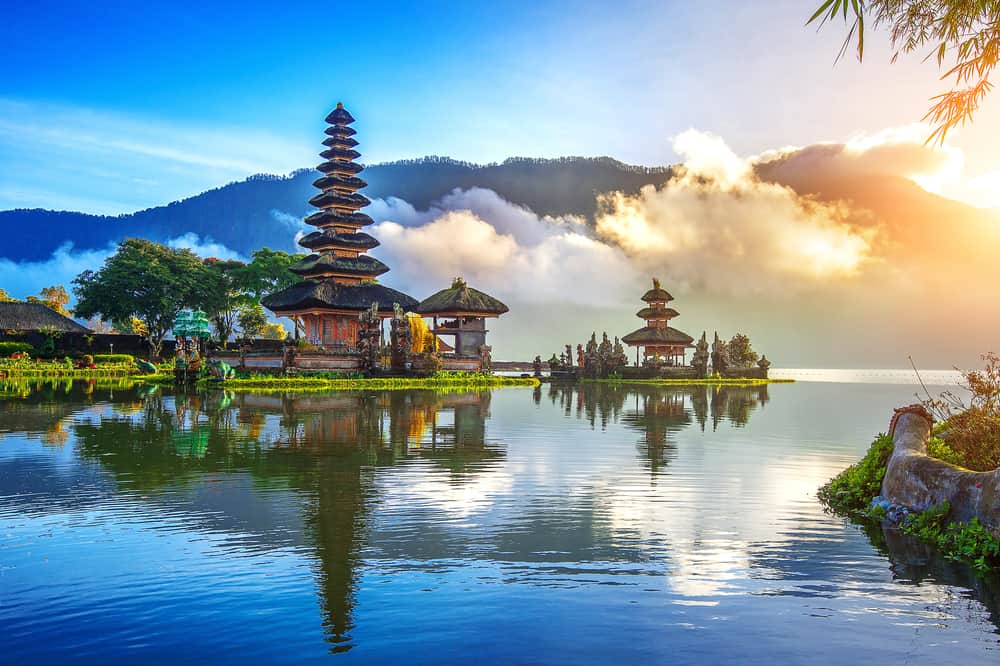 Under Reg. 109, a contract for difference must be reviewed by an Indonesian futures exchange, such as PT Bursa Berjangka Jakarta (BBJ) or PT Bursa Komoditi Derivatif Indonesia (BKDI), and then be submitted to the Head of BAPPEBTI for approval. The Alternative Trading Systems (ATS) referred to by the regulation implies that the trading of CFDs may only be conducted by "ATS organizers" and "ATS participants" who are licensed by BAPPEBTI.
In short, this means that any entity that offers CFDs to investors in Indonesia must be registered as a futures trader or broker in the ATS, depending on whether it trades on its own behalf or on behalf of a client. Although this may make it sound as if CFD trading is not as popular in Indonesia as it is elsewhere, the country is one of the fastest-growing day trading markets in South East Asia, and there are certainly Indonesian investors who are actively involved with CFD trading.
Who regulates CFD trading in Indonesia?
As mentioned above, the regulating body for CFD trading in Indonesia is known as BAPPEBTI, or Badan Pengawas Perdagangan Berjangka Komoditi, which roughly translates to the Commodity Futures Trade Supervisory Board. BAPPEBTI is the Indonesian regulatory agency that is responsible for regulating different types of financial entities that operate within the Indonesian financial markets. The agency itself comes directly under the supervision of the Ministry of Finance in Indonesia and is run by an administrative board of members represented by industry experts who are nominated by the Indonesian Government.
Traditionally, conventional BAPPEBTI-regulated brokers primarily dealt in commodities and futures trading. Forex and CFD trading are much more recent additions to the trading scene in Indonesia, which is probably why there are fewer regulations that directly address this type of trading. Nevertheless, BAPPEBTI is the regulating body that currently oversees such trading in the country.
Therefore, if you feel that a broker in Indonesia is acting illegally, reporting this to BAPPEBTI is a good first step to take. Be aware that there are plenty of offshore and overseas brokers who may target Indonesian CFD brokers, but they are not specifically licensed or regulated to operate in Indonesia. They may be completely unregulated, or they may be subject to local regulations in the offshore jurisdiction in which they are based. Be aware that such regulations may not be particularly strict or well-enforced, so it is always a risk to trade with these brokers.
How to choose a safe CFD broker in Indonesia
Always ensure that the CFD brokers you are considering are safe and regulated brokers who follow all best practices for the industry. In addition to checking to see if a broker is regulated by BAPPEBTI, you can also determine whether an international broker offering its services in Indonesia is regulated in its own jurisdiction. Many international brokers comply with regulatory frameworks in numerous jurisdictions, sometimes holding licences to operate in each one. Choosing a well-known, heavily regulated international CFD broker generally means you are dealing with an honest and reputable brokerage.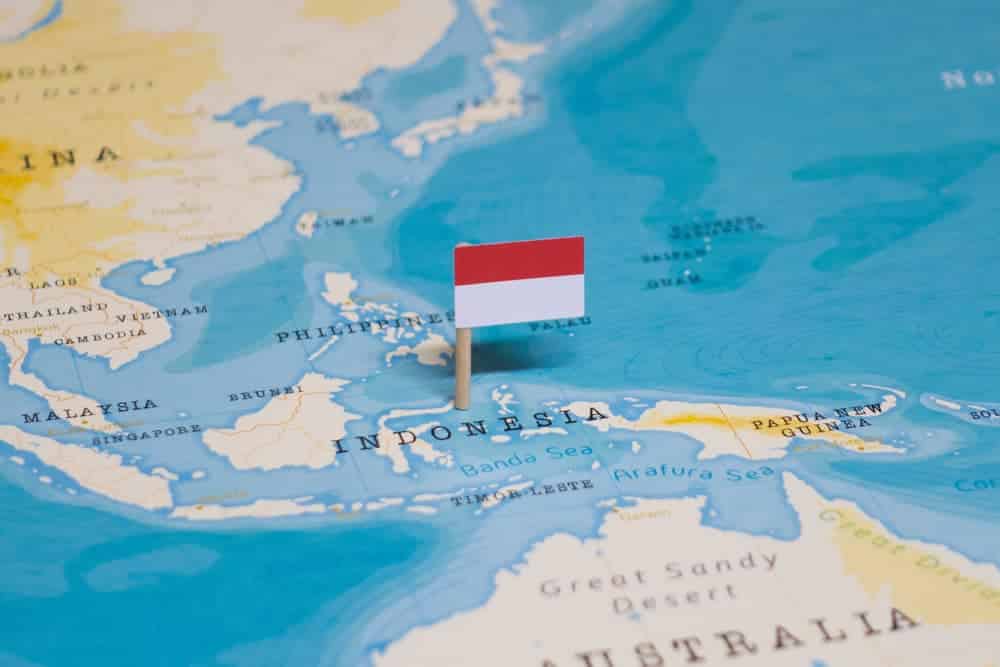 Be aware that there are plenty of scam brokers who are only too happy to fraudulently take your money. Be sure to carry out some research to ensure that the broker is who they claim to be. Check that the broker is listed on the websites of the regulatory bodies they claim to be licenced with and overseen by. Some scam brokers actually make clone websites of other reputable brokers and just change a few details, so make sure that the details on the regulator's site are the same as those on the broker's website. Safe brokers also follow certain safety and security rules, such as segregating client funds in top-tier banks and using encryption across their websites and apps to protect customer data.
Although it is important to choose a safe CFD broker, it is also vital to look at other factors that are important to you when choosing a broker, such as a user-friendly platform, high-quality customer support, and safe payment methods that are available and easy to access in Indonesia. You might also want to find a broker with a demo account so you can try out the platform and practise trading strategies before opening a real-money account.
The safest CFD brokers in Indonesia
When it comes to CFD trading, Indonesian residents have a few brokers to choose from, but keep in mind that there are also some disreputable brokers and scammers on the Indonesian CFD trading scene. Here is a table of our preferred and trusted CFD brokers in Indonesia.
Broker
Features
Min Deposit
EURUSD Spread
Your capital is at risk

US Clients: No

Regulated : Yes

Minimum Deposit $5
Up to 1:500 leverage with micro-lots (0.01 size) available for everyone
Scalping, hedging, trading on the news, and EAs are permitted at Octa.
First Time Deposit Match: 50% Up To Any Max Deposit.

$5
from 0.6 Pips
72% of retail CFD accounts lose money.

US Clients: No

Regulated : Yes

– Ultra-fast execution from 0.2s
– Low spreads from 0.0 pups
– All trading strategies allowed
– No restrictions on profitability
– Top trading conditions

$100
from 0.0 pips
Your capital is at risk

US Clients: No

Regulated : Yes

$5
Your capital is at risk

US Clients: No

Regulated : Yes

– Flexible leverage up to 500:1
– Multi award-winning New Zealand broker
– Institutional-grade spreads from 0.1 pips

$200
From 0.1
Your capital is at risk

US Clients: No

Regulated : Yes

CySEC, IFSC, ASIC Regulated
MT4, MT5, WebTrader platform
$50% and 20% deposit bonus up to $5,000(t&c apply) *Cleints registered under the EU regulated entity of the Group are not eligible for the bonus.

$5
From 0.0 pips
Between 74-89 % of retail investor accounts lose money when trading CFDs

US Clients: No

Regulated : Yes

FCA, CySEC, DFSA, BaFIN, SCB, CMA & ASIC Authorized and Regulated
24 Hour Support
Negative Balance Protection

$200
NDD 0.09 / Standard 0.69

Sign Up

Between 74-89 % of retail investor accounts lose money when trading CFDs

Your capital is at risk

US Clients: No

Regulated : Yes

$50
from 0
Your capital is at risk

US Clients: No

Regulated : Yes

– 40% New Member Bonus
– MIFID, ASIC, FSA & FSCA regulated
– Free Online Trading Coach

$100
Fixed

Sign Up

Europe* CFDs are complex instruments and come with a high risk of losing money rapidly due to leverage. 79% of retail investor accounts lose money when trading CFDs with this provider. You should consider whether you understand how CFDs work and whether you can afford to take the high risk of losing your money.

Your capital is at risk

US Clients: No

Regulated : Yes

– CySEC, FCA, FSCA, SCB Regulated
– MetaTrader4 , MetaTrader5, cTrader, FxPro SuperTrader
– 15+ Years in business
– 90+ International Awards

$100
Ultimately, CFD trading is legal in Indonesia and there is no reason Indonesian traders shouldn't profit from this popular and exciting form of trading. However, it is vital to do your research and ensure that you choose a reputable broker who follows all best practices and offers fair trading conditions, along with good client protections.
To be as safe as possible, you should also take time to educate yourself and make sure you fully understand how CFDs work, what the risks are, and how to use leverage wisely. When you feel confident that you understand both the benefits and drawbacks of CFD trading, you are ready to open an account and try your hand at making a profit with CFDs.