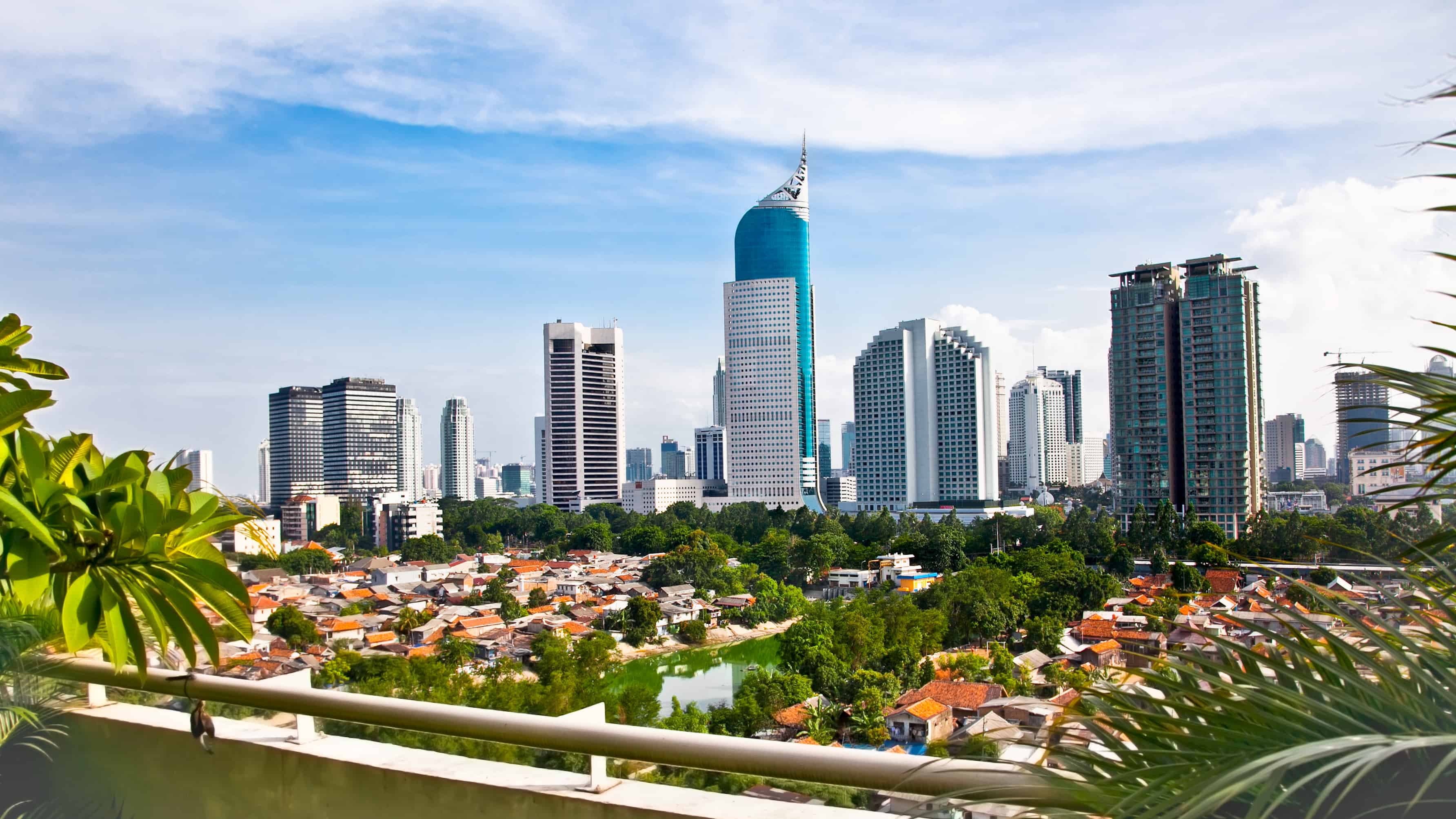 If you have never traded CFDs before, you might be under the impression that it is difficult, especially for a new investor. However, trading CFDs, while never risk-free, is not overly complicated if you understand the fundamentals and how they function.
Here is a closer look at what CFDs actually are and how traders located in Indonesia can begin to trade them. We will explore the basics of CFDs, their development, and the advantages they offer for trading. In addition, we will provide you with some useful insight on the best CFD brokers in Indonesia based on factors such as user experience, the platform's usability, the fee structure, and regulation.
What are CFDs? 
A Contract For Difference (CFD) is an agreement between a buyer and a seller in which the buyer promises to pay the seller the difference in price between the asset's worth at the time of the contract and its current value. CFDs enable traders and investors to profit from price movements without owning the assets being traded. The sole criteria for establishing the value of a CFD contract is the change in price between the time the transaction was entered and when it was exited.
With a CFD contract, the investor assesses if the price of an asset or commodity will rise or fall over the contract. CFDs are traded on financial exchanges, and should the price be greater at the culmination of the contract than at the contract's beginning, the CFD trader is obligated to compensate the investor for the difference.
On the other hand, if the price ends up being lower, then the investor is responsible for making up the difference between themselves and the CFD broker. Therefore, the investor doesn't really engage in the trading of the underlying asset or commodity, nor does the investor possess them. Instead, the investor makes a wager on its future price.
Are CFDs safe? 
The Commodity Futures Trading Supervisory Board (Bappebti) is responsible for overseeing Indonesia's CFD regulation. While no explicit rules have been enacted regarding internet or across-border CFD trading, certain offshore websites now sell CFDs to investors in the country. This includes retail investors, even though they do not have a legal presence in Indonesia.
However, an alternative trading system (ATS) is a form of trading that takes place bilaterally outside of a futures market. The Bappebti regulation contains precise rules governing the buying and selling of CFDs within an ATS. Following this legislation, CFD trading inside an ATS can solely be carried out by ATS organizers and ATS participants who hold licenses issued by Bappebti.
CFD trading is widely covered by the Bappebti Regulation on Derivative Contracts in Alternative Trading, even though no specific rules are focused on CFDs. A CFD is legally considered to be a derivative contract and must be traded using an alternative trading system.
According to Bappebti guidelines, the term "ATS organizer" refers to a futures trader who is also a member of a futures clearing agency and who purchases or sells derivative contracts within the ATS.
Therefore, to sell CFDs, the party must be registered with the ATS as either a futures trader or a broker. Only then may they sell CFDs to investors in Indonesia. Whether the party trades on its behalf or on behalf of a customer determines if this registration requirement applies.
Regarding the safety of actually trading CFDs, traders should bear in mind the relative lack of government regulation, the danger of inadequate liquidity, and the necessity of keeping a sufficient margin to cover any losses from leverage. In short, CFDs can be risky investments.
While trading CFDs imposes apparent risks for your initial investment, you can mitigate these by creating stop-loss orders. Some providers of CFDs offer a guaranteed stop-loss order, where the CFD broker will automatically close the position. At the specified price, your broker will immediately cancel the agreement.
Although the initial charge is usually relatively low and the potential for massive gains exists, CFD trading, like all forms of trading, can lead to significant losses. Therefore, it is crucial to thoroughly comprehend the dangers of leveraged instruments before attempting to take part in such investments.
The benefits of trading CFDs in Indonesia
CFDs provide a higher leverage than more traditional types of trading, although you should bear in mind the standard leverage employed in the CFD market is subject to specific regulations. Reduced margin requirements result in a lower initial investment by the trader and an increase in profit potential. This, however, may imply that a trader's losses are exaggerated to a higher level.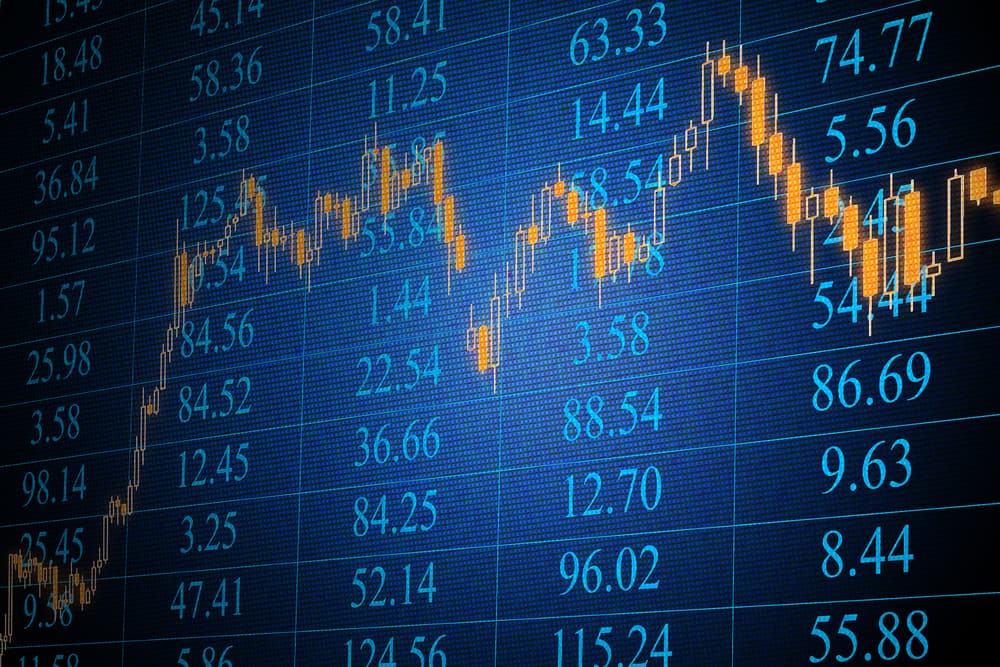 In addition to higher losses, the trader might suffer from a margin call. This is a request by a broker or other financial services company to increase an investor's account balance to the required level so that the broker can maintain a losing trade. If you raise enough money, they'll hold the position.
Second, most CFD brokers offer 24-hour access to their products and sell them in all of the world's leading marketplaces. As a result, CFDs can be exchanged by investors on a wide range of global markets. Furthermore, investors may effortlessly trade the price movement of more than 15,000 equities.
To day trade in specific markets, you are required to have a minimum amount of capital, and some accounts restrict the number of daily transactions that may be executed inside such accounts. However, these regulations do not apply to the CFD market. Therefore, any trader with an account can participate in day trading if they choose to do so. Traders can frequently open accounts with as little as $1,000 in initial capital.
How to choose a safe CFD broker in Indonesia 
As with any type of broker, you should always be diligent when choosing a CFD broker in Indonesia. If you're planning on handing your money over to a broker, it is extremely important that you choose a safe and well-regulated platform. Although a broker may seem legitimate on the surface, you may encounter a scam site. A little bit of research can go a long way when choosing a safe CFD broker; look at online reviews from other traders, and research whether the CFD broker you're considering is authorized and regulated by BAPPEBTI or any other international regulatory bodies.
Once you've found a safe broker, it's a good idea to contact them to inquire about their customer service, waiting times, and any questions you have regarding spreads, regulations, leverage, and company details. Think about what you, as a trader, require from a CFD broker, and make your choice accordingly.
The safest CFD brokers in Indonesia 
We have selected the top Indonesian CFD brokers based on several criteria, including low fees, competitive spreads, high leverage, and other advantages.
Broker
Features
Min Deposit
EURUSD Spread
72% of retail CFD accounts lose money.

US Clients: No

Regulated : Yes

– Ultra-fast execution from 0.2s
– Low spreads from 0.0 pups
– All trading strategies allowed
– No restrictions on profitability
– Top trading conditions

$100
from 0.0 pips
Your capital is at risk

US Clients: No

Regulated : Yes

– Flexible leverage up to 500:1
– Multi award-winning New Zealand broker
– Institutional-grade spreads from 0.1 pips

$200
From 0.1
Your capital is at risk

US Clients: No

Regulated : Yes

CySEC, IFSC, ASIC Regulated
MT4, MT5, WebTrader platform
$50% and 20% deposit bonus up to $5,000(t&c apply) *Cleints registered under the EU regulated entity of the Group are not eligible for the bonus.

$5
From 0.0 pips
Between 74-89 % of retail investor accounts lose money when trading CFDs

US Clients: No

Regulated : Yes

FCA, CySEC, DFSA, BaFIN, SCB, CMA & ASIC Authorized and Regulated
24 Hour Support
Negative Balance Protection

$200
NDD 0.09 / Standard 0.69

Sign Up

Between 74-89 % of retail investor accounts lose money when trading CFDs

Your capital is at risk

US Clients: No

Regulated : Yes

$50
from 0
Your capital is at risk

US Clients: No

Regulated : Yes

– 40% New Member Bonus
– MIFID, ASIC, FSA & FSCA regulated
– Free Online Trading Coach

$100
Fixed

Sign Up

Europe* CFDs are complex instruments and come with a high risk of losing money rapidly due to leverage. 79% of retail investor accounts lose money when trading CFDs with this provider. You should consider whether you understand how CFDs work and whether you can afford to take the high risk of losing your money.

Your capital is at risk

US Clients: No

Regulated : Yes

– CySEC, FCA, FSCA, SCB Regulated
– MetaTrader4 , MetaTrader5, cTrader, FxPro SuperTrader
– 15+ Years in business
– 90+ International Awards

$100
Summary
It is up to the individual trader's preferences and level of experience to determine whether online CFD trading is worthwhile. After learning the ropes, CFD trading can be lucrative, but it is important to remember that it's also a high-risk endeavour that could end in disaster if you're not careful.
In addition, if you want to improve your trading opportunities in the long run, you have to be willing to put in the time and effort required to choose the finest CFD broker. If you wish to succeed in the CFD market, you should consider striking a careful balance between transaction fees, regulation, trading platforms, and everything else that is necessary for your success.
Now that we've gone over the fundamentals of trading CFDs in Indonesia, you should have a good notion of what to look out for when selecting the ideal CFD broker to work with moving forward. However, because there is such a wide variety of possibilities, selecting the most reliable Forex or CFD broker could take some time. As a result, we recommend that you carry out some research on our top-selected CFD brokers.