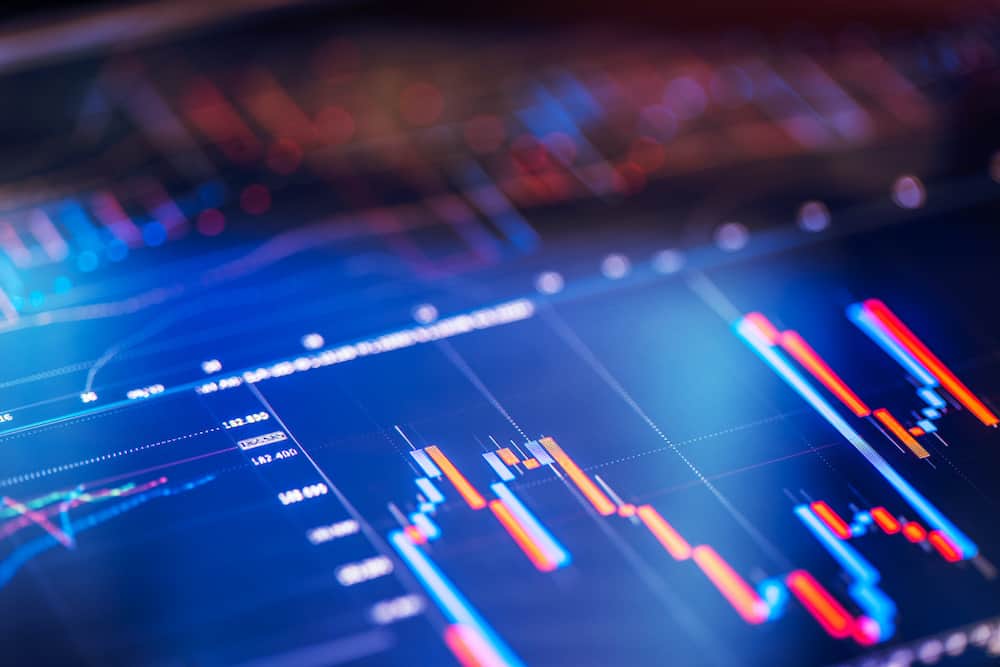 Trading CFDs is a popular type of derivative trading that allows you to use leverage in order to effectively trade with more capital than you actually have. If you think this sounds a little risky, you would be right. CFDs are complex instruments that do carry a degree of risk. However, trading CFDs can also be lucrative if you take the time to understand how they work and use good trading discipline and risk management strategies.
Read on as we take a look at what options are available for CFD traders in the Philippines, including which CFD brokers are the best ones available and how traders in the Philippines can be sure that their broker is safe and trustworthy.
What Are CFDs?
The term CFD stands for 'contracts for difference'. Here, you can trade a wide variety of financial instruments, including forex, stocks and even, with some brokers, cryptocurrencies via CFDs.
When you trade using CFDs, you do not actually buy and sell the stock, currency, or other instrument. You enter into an agreement with the broker, using a contract for difference, to speculate on the price movement of that instrument. This means you can potentially profit on that price movement without ever actually taking ownership of the underlying asset that the contract applies to.
If this seems a little complicated, it is. Traders who are interested in CFDs will need to take some time to educate themselves and understand exactly how this type of trading works. They will also need to find a brokerage that offers CFD trading in the instruments they want to trade. Many CFD brokers offer training, education and explainer videos to ensure their clients understand CFD trading, before they begin.
When it comes to CFD trading, the Philippines is in an unusual position. There are currently no national laws or regulations in the country governing CFDs, which means that the industry is largely unregulated and brokers based in the Philippines will not hold a licence or be subject to any particular national laws or guidelines.
This means that there are fraudulent CFD brokers in the Philippines and will continue to be so unless and until there is some sort of regulatory framework put in place. In response to this, the Securities and Exchange Commission (SEC) has previously advised retail traders to stop participating in trading within the country, referring not just to CFDs but also to other more general forms of day trading, such as stock and commodity trading.
At the same time, however, there is not actually any law that forbids an individual from registering with an international broker and trading CFDs. CFD traders in the Philippines who do this may be going against SEC's advice, but they are not technically breaking any laws. These traders should be aware, however, that the markets are unregulated in their country, making trading inherently riskier.
Are CFDs Safe? 
Throughout the world, CFD trading is generally considered safe and is fully legal and regulated in many countries. However, traders in the Philippines should be aware that they need to sign up with an international broker and should check that the broker is regulated and follows all best practices. It is also important to know that trading CFDs using leverage can amplify losses as well as gains. Leverage allows you to place trades using much more capital than you actually have, which presents the possibility of making a good profit but also means there is the danger of a bigger loss, should the price of the instrument not do what you expect it to.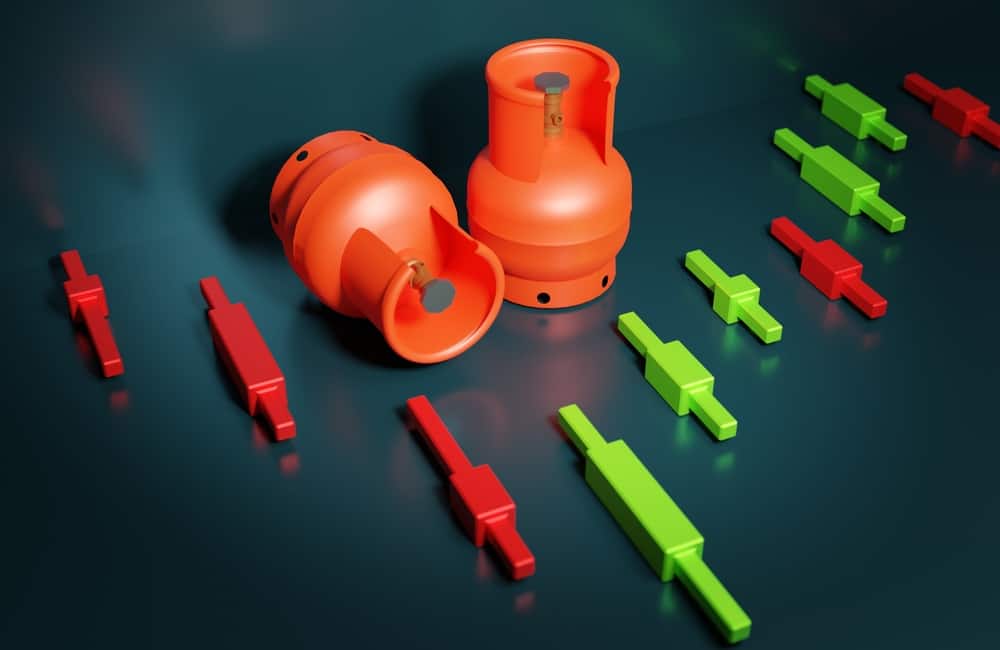 Most traders and brokers agree that CFDs are a high-risk form of trading. Reputable brokers will carry a risk warning and encourage traders to only trade if they fully understand the potential risks and benefits clearly. As already mentioned, trading is unregulated within the Philippines, which means that traders should be very careful and avoid any brokers who claim to be operating within the country, as they will certainly be unlicensed.
As mentioned, CFD traders in the Philippines should only sign up with reputable and regulated international brokers who are licensed and regulated by respectable governing bodies within their own jurisdiction, such as the UK Financial Conduct Authority (FCA), The Monetary Authority of Singapore (MAS), Cyprus Securities and Exchange Commission (CySEC) or the Australian Securities and Investments Commission (ASIC). Many of the brokers based in these regions and regulated by these governing bodies and may serve an international client base, but do make sure that they accept clients from the Philippines before signing up.
As you will need to sign up with a foreign broker, there are a few things to be aware of. A brokerage will check where you are resident and will generally require you to upload proof of your address to verify your account. You will only be allowed to sign up if the broker is happy to accept traders from your country. You cannot generally use an overseas address unless you have a bank or payment method associated with it, as the broker will check this too.
You will also want to check which base currencies the broker accepts as account funds, as these will usually be major currencies such as EUR, USD or GBP. This means that if your funds are currently held in local currency, you will need to convert them. Your brokerage can generally do this for you but will invariably charge you a currency conversion fee. It is possible that a bank or other institution will charge a lower fee to convert your funds.
The time and effort invested in your CFD trading education will ensure that you fully understand how CFDs work and maximise your chances of success – although there are, of course, never any guarantees. CFD traders who make a good profit from their trading are generally those who use leverage wisely, manage risk well and develop good trading discipline.
The Benefits of Trading CFDs in The Philippines
The reason that CFD trading is so popular worldwide is that it comes with various benefits. You can get started with a relatively small deposit at most CFD brokers and then use leverage in order to trade with more money than you actually have. You can also speculate on a wide number of instruments and can potentially take advantage of both rising and falling markets. There is the possibility of making substantial profits in a fairly short time period if you can successfully predict price movements without having to invest a large amount of capital.
CFD trading at a reputable brokerage also tends to mean you have access to a variety of markets, a wide variety of order types, fast order execution, and various trading tools. Many CFD brokers offer a demo account, which allows you to practice CFD trading using virtual funds before investing any real money.
How to Choose a Safe CFD Broker in The Philippines
If you want to start CFD trading in the Philippines, you should find a safe, regulated international broker based elsewhere in Asia, in Australia or in Europe. Be aware that there are also unregulated offshore brokers that market their services to CFD traders, but these should be avoided, especially if you are a new CFD trader, as they may not be regulated or licenced.
Check that the broker you are considering uses secure encryption across their site and mobile apps. Traders must also ensure the broker fully verifies account sign-ups and withdrawals to prevent fraudulent activity and segregates client funds in top-tier banks to ensure that their customers' money is protected, even if the broker itself runs into difficulties.
The Safest CFD Brokers in The Philippines
When it comes to CFD trading, the Philippines has some unique issues,  but CFD traders in the region can still access safe international brokers who can cater to all their needs. Check out our table of safe CFD brokers that can be accessed by traders in the Philippines.
Broker
Features
Min Deposit
EURUSD Spread
72% of retail CFD accounts lose money.

US Clients: No

Regulated : Yes

– Ultra-fast execution from 0.2s
– Low spreads from 0.0 pups
– All trading strategies allowed
– No restrictions on profitability
– Top trading conditions

$100
from 0.0 pips
Your capital is at risk

US Clients: No

Regulated : Yes

– Flexible leverage up to 500:1
– Multi award-winning New Zealand broker
– Institutional-grade spreads from 0.1 pips

$200
From 0.1
Your capital is at risk

US Clients: No

Regulated : Yes

CySEC, IFSC, ASIC Regulated
MT4, MT5, WebTrader platform
$50% and 20% deposit bonus up to $5,000(t&c apply) *Cleints registered under the EU regulated entity of the Group are not eligible for the bonus.

$5
From 0.0 pips
Between 74-89 % of retail investor accounts lose money when trading CFDs

US Clients: No

Regulated : Yes

FCA, CySEC, DFSA, BaFIN, SCB, CMA & ASIC Authorized and Regulated
24 Hour Support
Negative Balance Protection

$200
NDD 0.09 / Standard 0.69

Sign Up

Between 74-89 % of retail investor accounts lose money when trading CFDs

Your capital is at risk

US Clients: No

Regulated : Yes

$50
from 0
Your capital is at risk

US Clients: No

Regulated : Yes

– 40% New Member Bonus
– MIFID, ASIC, FSA & FSCA regulated
– Free Online Trading Coach

$100
Fixed

Sign Up

Europe* CFDs are complex instruments and come with a high risk of losing money rapidly due to leverage. 79% of retail investor accounts lose money when trading CFDs with this provider. You should consider whether you understand how CFDs work and whether you can afford to take the high risk of losing your money.

Your capital is at risk

US Clients: No

Regulated : Yes

– CySEC, FCA, FSCA, SCB Regulated
– MetaTrader4 , MetaTrader5, cTrader, FxPro SuperTrader
– 15+ Years in business
– 90+ International Awards

$100
Citizens and residents of the Philippines will find that the above brokers provide them with the tools and platforms they need to get started on their CFD trading journey. Remember to check that the broker you are considering accepts CFD traders from the Philippines, that they can accept your chosen payment method and that they can convert your funds for a reasonable fee. Always keep in mind the fact that CFDs are complex instruments, so make sure you have educated yourself to use good risk management strategies. This will increase the likelihood that your CFD trading will be safe and profitable while remaining aware of the risks.