If you trade forex, you need to make sure that the brokers you use are legitimate and above board. There is always risk involved in forex trading, but you really do not want to be worrying about whether you can trust your broker or not. While most forex brokers are decent and honest, some are less reliable than others, and unfortunately, some are scam artists. It is vital to be able to identify and avoid less scrupulous brokers.
Avoiding broker fraud is a top priority for forex traders, then – and that's where we can help. Check out our list of scam forex brokers. These are all brokers who we have deemed to not be trustworthy for a variety of reasons. If you are concerned about a particular broker, you can contact us with their details to alert us to the potential broker fraud going on. From there, we can research and review the broker in question and help prevent other users from falling victim to any fraudulent practices. We will then use this information to keep the list as updated as possible – so check back here for all the latest updates when you can.
In this article, we will not only highlight specific brokers to avoid but will also teach you about the various ways brokers can act fraudulently and potentially scam you out of money. You will also learn about how and why brokers are investigated and which major financial authorities are involved in that, so you can report them.
Table of Contents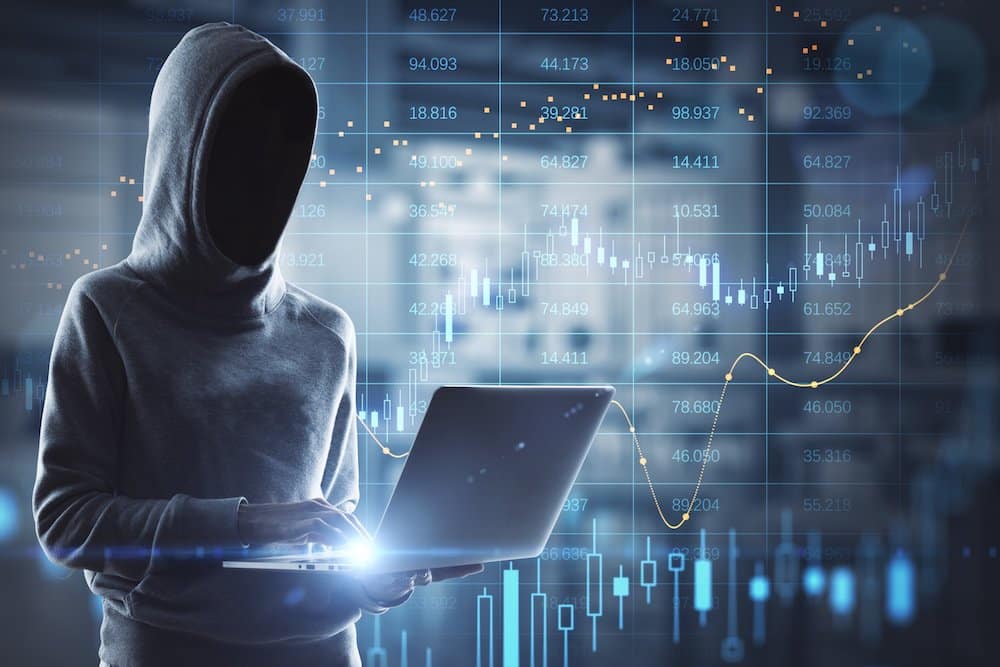 Investigated Brokers
The sad reality of the foreign exchange trading world is that there are people who are out to make a fraudulent buck from innocent traders trying to build their portfolios. Whether it's insider trading or some other manipulation of the international markets, trading fraud can take many guises – and it can even have links to the wider stock markets as well. As a result, it's wise to keep yourself fully informed about what the brokers you are considering are up to – and make decisions to avoid those who don't offer the level of safety and security you require.
There are various ways to get scammed when trading forex, and investing money with a fraudulent broker is a common one. Some of the worst forex brokers have scammed people out of huge amounts of money. It's easy to assume you would spot a scam broker, but it may not be as easy as you think.
Brokers who are licensed and regulated will appear on the websites of their regulatory body, such as the FCA in the UK, FINRA in the USA, or CySEC in Europe. Each broker should clearly state on their website which bodies they are regulated with and what their licence number is. These regulatory bodies oversee registered brokers, ensure they meet certain guidelines, issue licences to trade, and are also responsible for investigating brokers if there are complaints lodged against them.
Some brokers claim to be officially regulated when they aren't, and simply hope that prospective investors don't check up on them. These are the scams that should be easy to spot. If a broker claims to be registered but their name doesn't appear on the list of regulated brokers on the website of the local regulator, you know you are dealing with a scammer. Other brokers, however, go to great lengths to appear to be legitimate.
Some fraudulent brokers 'clone' the websites of other legitimate brokers. They use the name, logo, and even the registration number of a broker listed with a regulator, so that if you look them up they appear to be legitimate. If you spot that a few details (such as the phone number) are different on the regulator's site, they may claim that the site's directory needs to be updated with their latest contact details. Once you deposit money with the fraudulent broker, you won't get it back, and if you complain to the regulator, they'll discover that the site you used was not the official site of the listed broker.
Always check all the details of any broker site very carefully, and make sure you are dealing with who you think you are. Also be aware that many of these scam brokers will approach you direct, often on social media or other online forums, usually with unrealistic claims of how much money they can make if you just let them trade on your behalf. They will insist they are licensed to trade for others, but again, if this is true, they should be registered with their local regulator.
Below is an up-to-date forex scammer list: a list of the brokers, which we strongly advise traders to avoid. There are plenty of other brokers out there who are trustworthy. However, the brokers on our list of scam forex brokers have exhibited behaviours such as cloning the websites of others, or disappearing with client funds. Some have received warnings from regulators already, so it is well worth avoiding them as you choose your own preferred provider.
Various global institutions have criticised the blacklisted forex brokers included on our site, and stated that they are brokers to avoid. We highlight brokers and organisations which have broken the rules and maybe faced the wrath of their governing bodies. However, we have gone even further and responded to intelligence from our users as well, in order to consistently present you with up-to-date details of brokers which, in our opinion, ought to be avoided.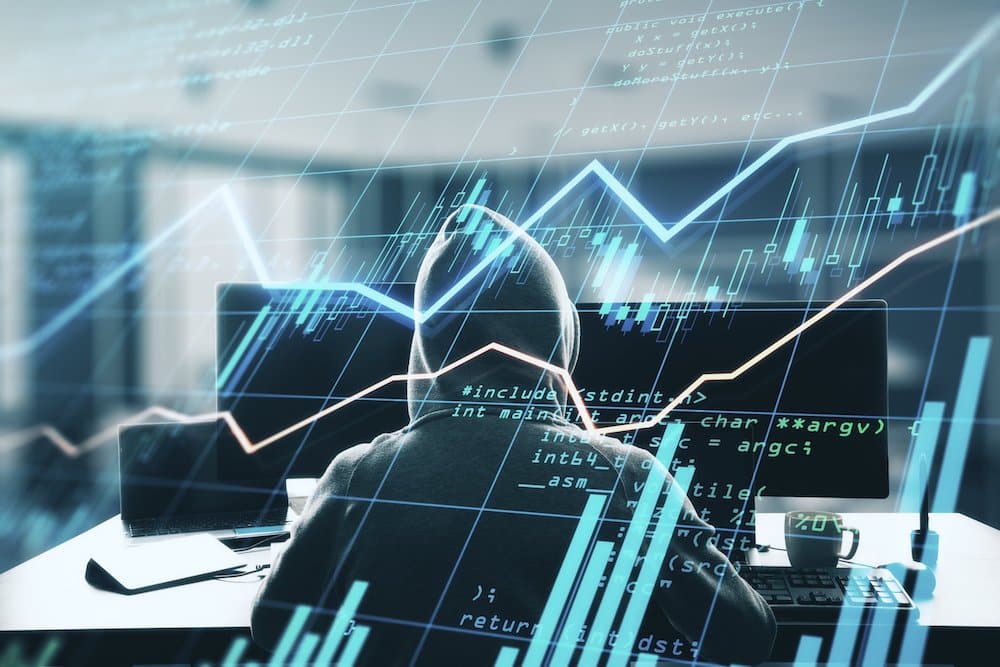 Latest Scam Forex Brokers
4XLimited – this firm has been found to be offering forex services in the UK without the authorisation of the FCA.
ForTrades Ltd – This firm is offering investment advice via the website https://fortradesltd.com/ but appears to be a clone of a different, fully authorised firm.
Argon Financial – This firm is offering investment advice via the website http://www.argon-financial.com but appears to be a clone of a different, authorised firm.
CRYPTOBTCEARNER – This firm is operating at the site https://cryptobtcearner.com/and is offering crypto investing, but is not authorised by any governing body.
Coins Desk FX – It is possible this firm is hoping to be confused with legitimate exchange Coindesk. It is using the URL https://coindeskfx.com/ and is not registered.
CryptoFXBit –This firm has been found to be offering investment advice and services in the UK without the authorisation of the FCA.
SRFX Trades –This firm has been found to be offering forex services in the UK, via the website https://srfxtrades.com/, which looks legitimate but is operating without the authorisation of the FCA.
Crypto FX Finance –This firm is operating at the site http://www.cryptofxsfinance.com and is offering investing advice and products, but is not FCA authorised.
Forex Global Cap – This firm has been found to be offering forex services in the UK, from the website https://forexglobalcap.com without the authorisation of the FCA.
Most Trusted Forex Brokers
Most Trusted Crypto Brokers
Broker
Features
Regulator
Platforms
Next Step
Your capital is at risk

Founded: 2019

-Easy to use for all types of users

-Traditional and instant exchanges available

-Secure and simple buying process

N/A
Stormgain
Regulating Authorities
Each country has their own regulating authority, which is responsible for overseeing forex trading and handling forex fraud complaints. The most important forex regulating authorities are based in the countries where the majority of the world's forex trading takes place.
Some of the world's most important forex regulating authorities are:
AFM – Authority for the Financial Markets (The Netherlands)
ASIC – Australian Securities and Investments Commission
Banque de France
BaFin – The Bundesanstalt für Finanzdienstleistungsaufsicht (Germany)
CFTC – Commodities and Futures Trading Commission (United States)
CONSOB – Commissione Nazionale per le Società e la Borsa (Italy)
CySec – Cyprus Securities and Exchange Commission (Cyprus)
FCA – Financial Conduct Authority (United Kingdom)
FINMA – Swiss Financial Market Supervisory Authority
FINRA – Financial Industry Regulatory Authority (United States)
FMA – Financial Markets Authority (New Zealand)
FSCA – Financial Sector Conduct Authority (South Africa)
ISA – Israel Securities Authority
MFSA – Malta Financial Services Authority
SEBI – Securities and Exchange Board of India
Conclusion
We hope we have given you some idea of how prevalent blacklisted forex brokers are, and that you will use our list of scam forex brokers to keep safe and ensure you do not end up trading with an unlicensed and unregulated broker. Do not just rely on this list, however. Unfortunately, new scam forex brokers pop up all the time so you really do need to do your own research and make sure you are trading with a legitimate broker.
Always check that any broker you are considering is listed on the website of the regulatory body for the region in which the broker operates, and look carefully at all the details to make sure you are not on a cloned or copied site. Check customer and industry reviews and ensure that all the information you are seeing matches up. If you suspect that you have been the victim of a forex scam you should immediately contact the relevant authority and make a complaint. You can also contact us, so we can make enquiries and add the broker to our list of scam forex brokers to warn other traders about them.