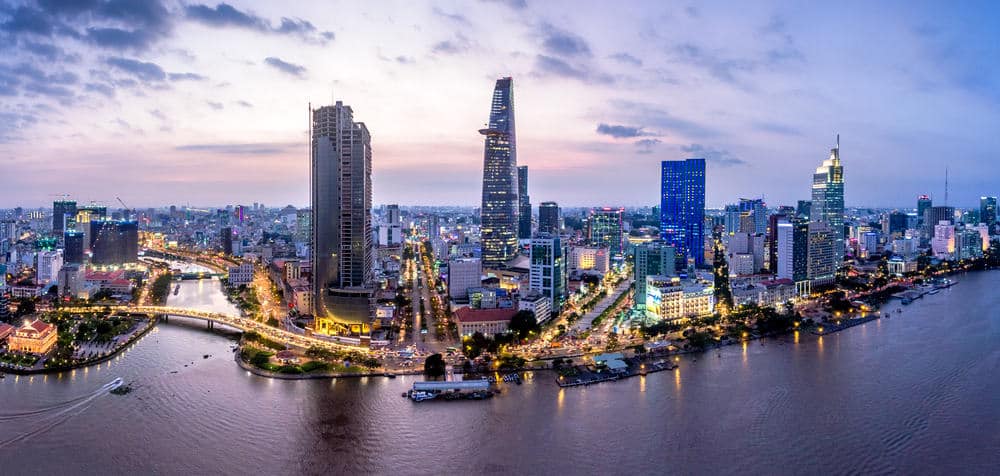 CFD trading has become more popular than ever recently, but CFDs are complex and risky instruments, so it's vital that new CFD traders take their time, do their research, and understand how CFDs work before jumping in. CFD trading is similar to other, more traditional types of trading, but one of the things that makes it risky is that CFD traders can use leverage, which means that you're essentially trading with more money than you actually have. It's not hard to imagine how that would come with some extra risks, as well as some big benefits.
Vietnamese traders who are thinking of trying out CFD trading may have a lot of questions about exactly how to trade CFDs in Vietnam. Today, we're going to look at what you need to know as a trader in Vietnam, including the legal position for those trading CFDs in the country, and what to look for if you are trying to find a broker that will allow you to trade CFDs as a citizen or resident of Vietnam.
What Are CFDs?
A CFD is a contract for difference, which is essentially a financial derivative contract that is entered into between a trader and a broker. Many different financial instruments, from stocks to currency pairs, can be traded as CFDs, but when you trade CFDs, you are not actually buying and selling the stock, currency or other asset. You are speculating on the price movement of that asset, which allows you to potentially make a profit, based on that price action, without ever buying, owning or selling the underlying asset. You can, of course, also make a loss if you wrongly predict the price movement and enter into a losing trade.
When the trader enters the contract with the broker, they are speculating that a price will increase, or decrease, depending on whether they take a long or short position, so CFD traders will generally refer to entering and exiting positions, rather than buying and selling financial instruments. CFD traders tend to trade with leverage, which is offered by brokers that provide CFD trading, and you will hear traders talking about the level of leverage available at any particular broker. If a broker offers leverage of 1:30 on major currency pairs, for example, then you can access 30x the capital you have on deposit with the broker.
There will generally be a maximum cap on the amount of leverage that a trader can access, and this will differ between asset classes and often between instruments within a category. For example, major forex pairs often come with a higher potential level of leverage than minor or exotic pairs, and cryptocurrencies, if your CFD broker offers them at all, will come with a much lower level of leverage. While each broker decides how much leverage to offer, there are also national restrictions on the amount that can be legally offered. That is, depending on where your brokerage is based, there may well be restrictions imposed by the firm's regulator, limiting the level of leverage that can be provided.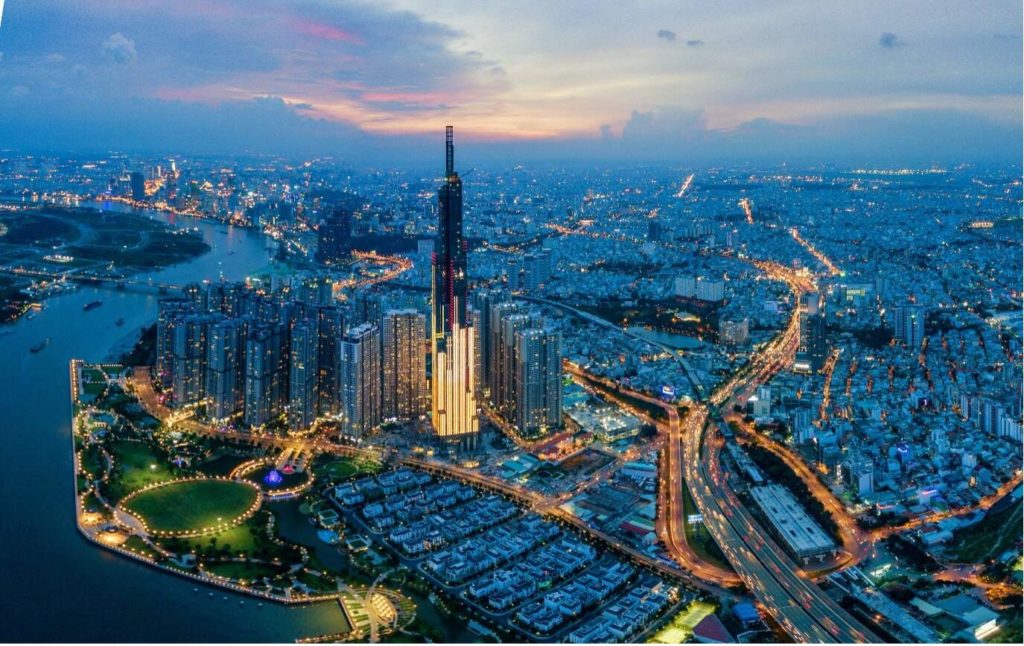 CFD trading is most often used by forex traders to speculate on the price movements of various currencies, but is also used to trade other asset classes, such as stocks, commodities and indices. Different brokers offer different CFD instruments, with some CFD brokers offering a wide range of assets to trade as CFDs, and some only offering CFD trading when you trade specific types of instruments, such as forex. Some brokers specialise in CFDs, while others offer them alongside traditional buy-and-sell trading of the same assets.
Are CFDs Legal in Vietnam?
Is CFD trading legal in Vietnam? The situation when it comes to trading CFDs is a little complicated in Vietnam, though there are no laws or regulations specifically prohibiting trading CFDs in the country. So, the short answer is yes, you can trade CFDs as a Vietnamese citizen or resident. In Vietnam, forex trading is legal and is licensed by the State Bank of Vietnam, so you would initially be looking at finding either Vietnamese brokers that operate under this governing body, or international brokers that operate under the governing body in their own jurisdiction.
If you are considering trading cryptocurrencies as CFDs, however, you should probably be aware that in general, the Vietnamese government is not a fan of digital currencies. In fact, the State Bank of Vietnam has prohibited the issuing, supplying and using of cryptocurrency within the country. However, there are no explicit rules against owning, trading or investing in cryptocurrencies, so it is still possible to trade crypto CFDs in Vietnam. It should be noted that while there are no crypto trading regulations in place in Vietnam, international brokers that offer CFD trading seem to be tolerated within the country.
Who Regulates CFD Trading in Vietnam?
As mentioned above, the regulating body for trading within Vietnam is the State Bank of Vietnam, and the institution has advised Vietnamese retail traders to avoid using foreign trading platforms. This was due to a number of complaints that were issued regarding fraudulent activities. However, there are still a number of foreign brokers that are more than happy to accept Vietnamese clients, and there are no laws that prohibit Vietnamese traders from signing up with these brokers. There are numerous European brokers, generally regulated by the Cyprus Securities and Exchange Commission (CySEC) or the UK Financial Conduct Authority (FCA), that are operating in Vietnam as well as brokers from other parts of South East Asia.
It is worth considering that some of the complaints mentioned may have been as a result of Vietnamese traders signing up with offshore brokers that are often unregulated and unlicensed, or that may be subject to local regulation within their jurisdiction that is not particularly strict, well enforced, or beneficial to the brokers' customers. If you choose a broker that is regulated by a major national body such as CySEC, the FCA, or the Monetary Authority of Singapore (MAS), you will find that they are generally carefully monitored and operate under much stricter rules and guidelines.
How to Choose a Safe CFD Broker in Vietnam
Choosing a safe CFD broker is not always easy. There are plenty of scammers who are only too happy to take your money, and some of them are quite convincing. Only trade with licensed and regulated brokers that follow best practices for the industry. A safe broker will follow various rules that aim to protect its clients, such as always keeping customer funds in segregated accounts, separate from the firm's operating funds, so that its customers' money is protected should the broker itself run into financial problems. A safe broker will also generally use advanced encryption across its websites and apps to protect customer data. It may well be part of a customer compensation scheme, and also offer customers the comfort of negative balance protection.
Check the regulatory body that the broker operates under, to make sure that it is one with high standards. Many international brokers have offices in multiple different countries and comply with regulatory frameworks in more than one jurisdiction. Choosing a well-known and well-regulated international CFD broker usually means that you will be well looked after by the brokerage.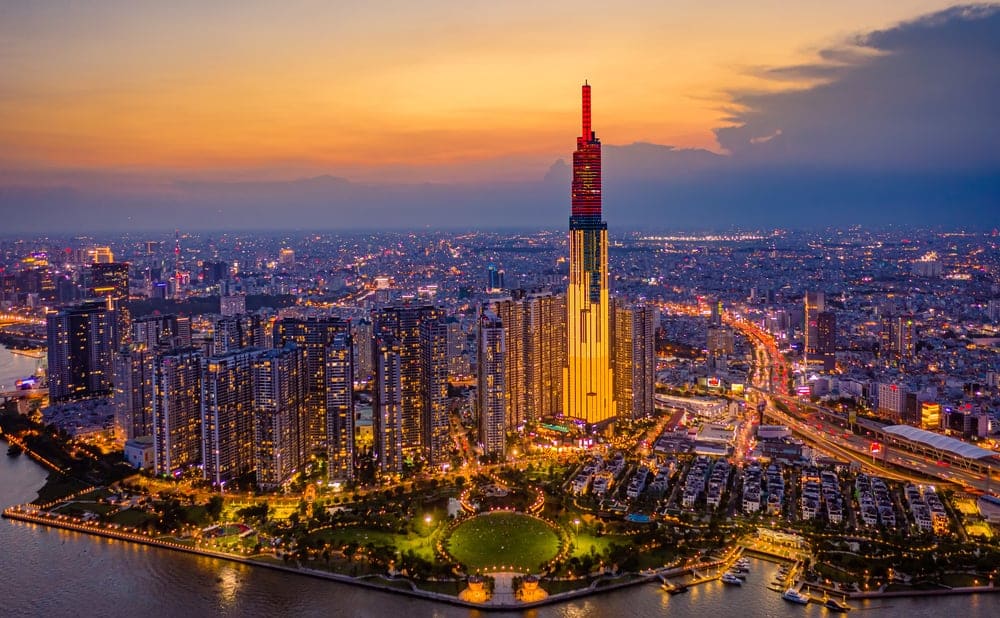 Some scam brokers will go to great lengths to look legitimate, even making 'clone' websites of a regulated broker to trick traders into thinking that they are on the site of a well-known broker. However, to pull this off, they usually have to change a few details, such as the phone number, so make sure that the details on the website match the firm's listing on the regulator's site and elsewhere.
Apart from checking that your broker is safe, you'll also want to check that it offers all the other features you need in a broker, such as a user-friendly platform, easy-to-access customer support, and secure payment methods that are available and legal in Vietnam. Beginner CFD traders will also benefit from finding a broker with a low minimum deposit, a good training and education portal, and a demo account so that you can practice trading on the platform with virtual funds.
The Safest CFD Brokers in Vietnam
When it comes to CFD trading, Vietnamese residents have a number of brokers to choose from. Here is a table of our trusted CFD brokers in Vietnam:
Broker
Features
Min Deposit
EURUSD Spread
72% of retail CFD accounts lose money.

US Clients: No

Regulated : Yes

– Ultra-fast execution from 0.2s
– Low spreads from 0.0 pups
– All trading strategies allowed
– No restrictions on profitability
– Top trading conditions

$100
from 0.0 pips
Your capital is at risk

US Clients: No

Regulated : Yes

– 40% New Member Bonus
– MIFID, ASIC, FSA & FSCA regulated
– Free Online Trading Coach

$100
Fixed

Sign Up

Europe* CFDs are complex instruments and come with a high risk of losing money rapidly due to leverage. 79% of retail investor accounts lose money when trading CFDs with this provider. You should consider whether you understand how CFDs work and whether you can afford to take the high risk of losing your money.

Your capital is at risk

US Clients: No

Regulated : Yes

CySEC regulated.
Good for beginners with excellent trading academy.
Beginner Friendly

$500
From 0.6 pips
Your capital is at risk

US Clients: No

Regulated : Yes

$50
from 0
Your capital is at risk

US Clients: No

Regulated : Yes

ASIC Regulated
Well Established
No Fees
24 hour support

$200
From 0.1 pips
Although CFD trading is complex and will not suit everyone, there is no reason why Vietnamese traders shouldn't be able to access safe CFD brokers and enjoy the benefits of trading CFDs across a variety of asset classes. Forex trading is the most popular type of CFD trading, but other CFD instruments can be found.
Stay safe when CFD trading by finding a reliable and secure brokerage, and remember to take the time to educate yourself and fully understand how trading CFDs works. There are both pros and cons to CFD trading, and we strongly advise that you take things slowly, start with lower levels of leverage, practice with a demo account if you can, and have good trading strategies in place to ensure that you limit any losses, and hopefully make a profit.