CFD trading is an accepted and popular form of trading in many countries around the world, and there are certainly plenty of Indian traders who are involved in the practice, but is CFD trading legal in India? Is it fully regulated? Will you be able to find a licensed broker operating in the country? Or would you be better looking for a reputable international broker that accepts Indian clients? Today, we will be addressing all these questions and letting you know what you need to be aware of if you are CFD trading in India.
Firstly, you should be aware that CFDs are complex instruments that carry a high degree of risk. This doesn't mean that you should avoid them, as investments that carry a lot of risk can also carry a lot of reward. It does mean, however, that you should fully understand the CFD trading process before jumping in and investing in CFDs. It's vital to invest some time and effort in research and training if you want to trade CFDs, though luckily you will find lots of free training resources online, especially at brokers that provide CFD trading.
What Are CFDs?
Unlike many other instruments you may have traded, CFDs trade over the counter (OTC) through a network of brokers that are essentially responsible for controlling the market demand and supply for CFDs. In other words, CFDs are not traded on major exchanges such as the London Stock Exchange (LSE) and the New York Stock Exchange (NYSE).
A CFD is a contract for difference, which is a financial contract that pays the trader the difference in the price of an instrument between the times that they open and close their positions. CFDs are cash-settled according to the price when the trade is closed. This type of trading, however, also allows for margin trading, so traders need only provide a relatively small amount of the capital required to place the trade. CFD brokers allow their clients to trade the direction of securities, generally over a very short time period. CFDs are especially popular in forex markets, but are also used for other products such as commodities, stocks, and indices.
A CFD trader essentially speculates that the market price of an instrument will increase, or decrease, and then 'bets' on that outcome. Such traders tend to trade with leverage, which is offered by CFD brokers and set at a certain level for each instrument that the brokerage offers. If a broker offers leverage of 1:10 on a specific instrument, for example, then you can access 10x the capital you have on deposit in order to trade that instrument. CFDs involve derivative trading, and you never actually own the underlying asset you are speculating on.
The amount of leverage that a trader can access depends on the instrument being traded. Major forex pairs often come with the highest levels of leverage, while minor pairs and other instruments will be offered with less leverage. It is possible to trade cryptocurrencies as CFDs, but many brokers do not offer them and leverage is likely to be very low if they do. Each broker can set its own leverage levels, but there are also national restrictions on the amount that can be legally offered, and the broker will have to follow the rules set out by its regulator.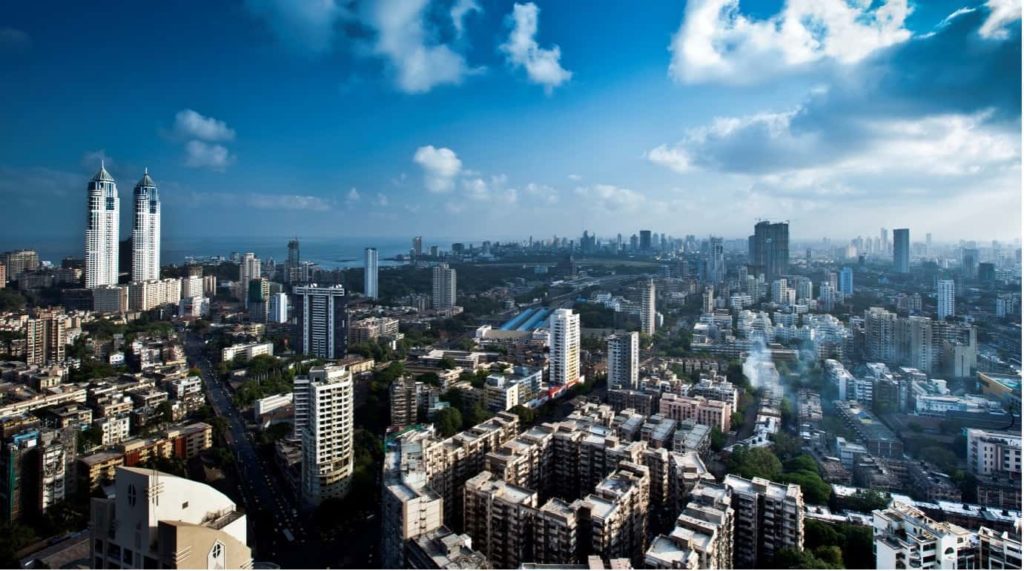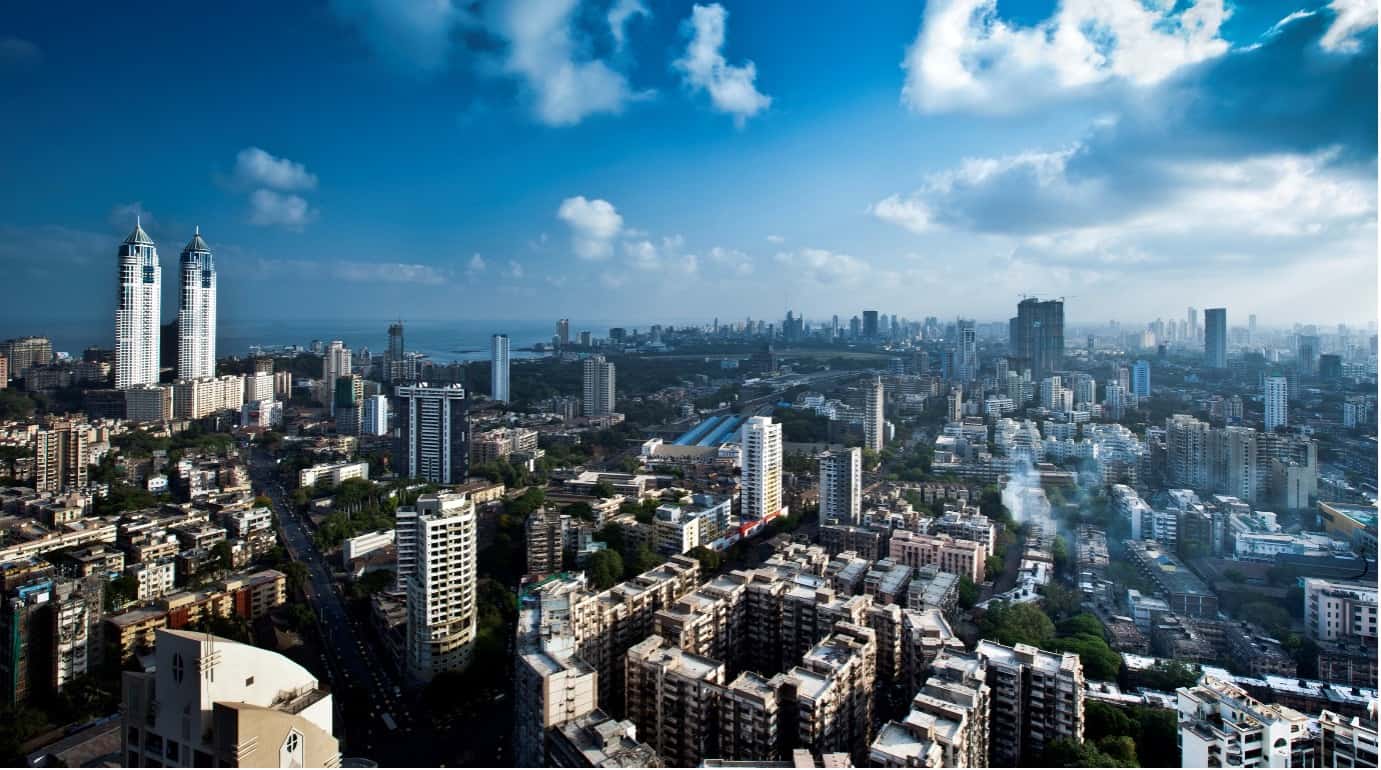 As you research brokers, be aware that some offer a wide range of assets as CFDs, but some will only offer CFD trading in specific types of instruments, such as forex. Some brokers are specialist CFD providers and do not offer anything else, while others will offer their clients the chance to trade CFDs alongside other, more traditional forms of trading and investing.
Are CFDs Legal in India?
CFD trading is legal in India, but the situation is a little complicated. There isn't the same regulatory framework in place in India as you will find in some other countries. Therefore, you won't receive the same legal protection found elsewhere. For this reason, it can be risky signing up with a CFD broker that is based in India. We would advise looking at CFD brokers that are based in, and therefore licensed and regulated in, another jurisdiction.
For Indian investors, then, it is a good idea to find an international broker that accepts Indian clients. If you are an Indian trader, or even if you are not resident in India at all, but want to trade CFDs on Indian stocks, this can also sometimes be done through offshore brokerages.
Remember that if you are an Indian citizen who is trading and making a profit, you may well have tax liabilities, even if you are trading outside of India. Tax laws in India are complex, as they are in most countries, so always consult a professional if you are not sure about your tax situation. If you are trading cryptocurrency, you should be aware that India has imposed a tax of 30% on any income from the transfer of digital assets, including cryptocurrency. There is also a tax deduction at source (TDS) of 1% on transactions involving cryptocurrency in India.
Who Regulates CFD Trading in India?
The Securities and Exchange Board of India (SEBI) is responsible for regulating trading in India, but it has not yet put in place any laws designed specifically to regulate CFDs. This means that there is no CFD licensing system in India, making it impossible to find regulated Indian CFD brokers. You will unfortunately find many unlicensed websites where there is no regulatory oversight in place, so users won't receive any legal protection if they invest with these sites.
There are, however, no laws that prohibit Indian citizens and residents from trading CFDs, and you will find a number of foreign brokers that are willing to accept Indian clients. Look for European brokers, generally regulated by the Cyprus Securities and Exchange Commission (CySEC) or the UK Financial Conduct Authority (FCA), or perhaps brokers from other parts of Asia regulated by national governing bodies such as the Monetary Authority of Singapore (MAS). Always check that the broker you are considering accepts Indian clients before starting the sign-up process.
How to Choose a Safe CFD Broker in India 
Choosing a safe CFD broker can be challenging, no matter where you live, and as we have discussed, it is harder in India because CFDs are not regulated within the country. Make sure that you avoid scammers who claim to be regulated to trade CFDs in India as this simply isn't possible under the current laws. However, be wary of scammers in general. Check the websites of the regulators themselves to ensure that the brokerage you are considering is listed and licensed for CFD trading.
It doesn't hurt to check out the regulatory body that the broker operates under to make sure that it is one with high standards. It is not uncommon for international brokers to have offices in several different countries and to be licensed and regulated in more than one jurisdiction, which is generally a good thing. Choosing a reputable, regulated international CFD broker usually means that you, and your funds, will be safe from scams. Only trade with licensed and regulated brokers that follow all best practices for the industry, such as segregating client funds from their own operating funds, and securely encrypting and safely storing all customer data.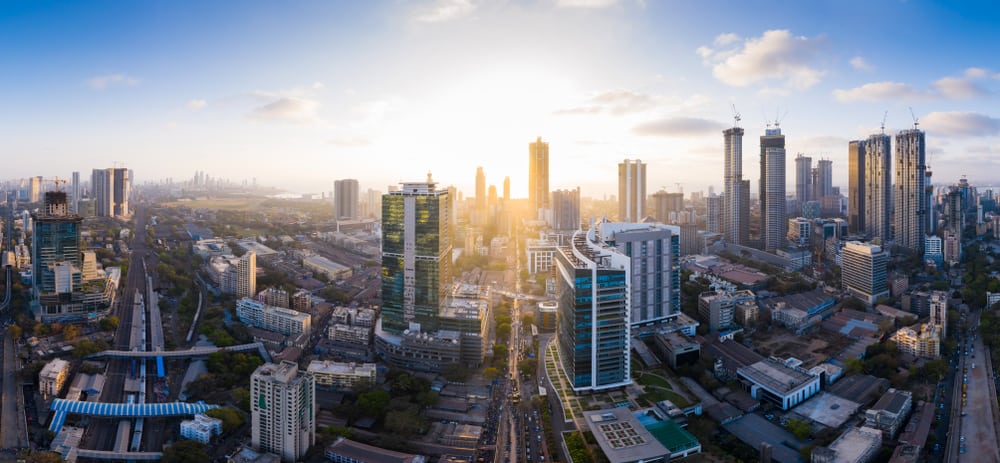 Choosing a safe, regulated CFD broker is vital, but you'll also want to choose a CFD broker that meets all your other needs and requirements. Find a broker with a reliable, easy-to-navigate platform, good customer support (that fits with your time zone and language needs), and secure payment methods that are available and easily accessed in India. If you can find a CFD broker with a demo account, you will be able to practice for free before investing any real money. Beginner CFD traders will also benefit from finding a broker with a great training and education portal. Many good brokers offer CFD education for free to all their clients.
The Safest CFD Brokers in India
So, which are the best CFD brokers available to Indian residents? There are a few. Here is a table of our trusted CFD brokers in India:
Broker
Features
Min Deposit
EURUSD Spread
72% of retail CFD accounts lose money.

US Clients: No

Regulated : Yes

– Ultra-fast execution from 0.2s
– Low spreads from 0.0 pups
– All trading strategies allowed
– No restrictions on profitability
– Top trading conditions

$100
from 0.0 pips
Your capital is at risk

US Clients: No

Regulated : Yes

– Flexible leverage up to 500:1
– Multi award-winning New Zealand broker
– Institutional-grade spreads from 0.1 pips

$200
From 0.1
Your capital is at risk

US Clients: No

Regulated : Yes

– 40% New Member Bonus
– MIFID, ASIC, FSA & FSCA regulated
– Free Online Trading Coach

$100
Fixed

Sign Up

Europe* CFDs are complex instruments and come with a high risk of losing money rapidly due to leverage. 79% of retail investor accounts lose money when trading CFDs with this provider. You should consider whether you understand how CFDs work and whether you can afford to take the high risk of losing your money.

Your capital is at risk

US Clients: No

Regulated : Yes

CySEC, IFSC, ASIC Regulated
MT4, MT5, WebTrader platform
$50% and 20% deposit bonus up to $5,000(t&c apply) *Cleints registered under the EU regulated entity of the Group are not eligible for the bonus.

$5
From 0.0 pips
Your capital is at risk

US Clients: No

Regulated : Yes

– CySEC, FCA, FSCA, SCB Regulated
– MetaTrader4 , MetaTrader5, cTrader, FxPro SuperTrader
– 15+ Years in business
– 90+ International Awards

$100
Although CFDs are complex, high-risk instruments, they can also be profitable if traders know what they are doing. Indian traders should be able to access safe CFD brokers and enjoy the benefits of trading CFDs from their own country with very few issues. Just remember to be careful when CFD trading as it can result in big losses as well as significant profits. Take the time to educate yourself and fully understand CFDs, including how to use leverage wisely, how to practice good trading discipline, and how to put trading strategies in place that minimise losses and increase your chances of making successful trades.