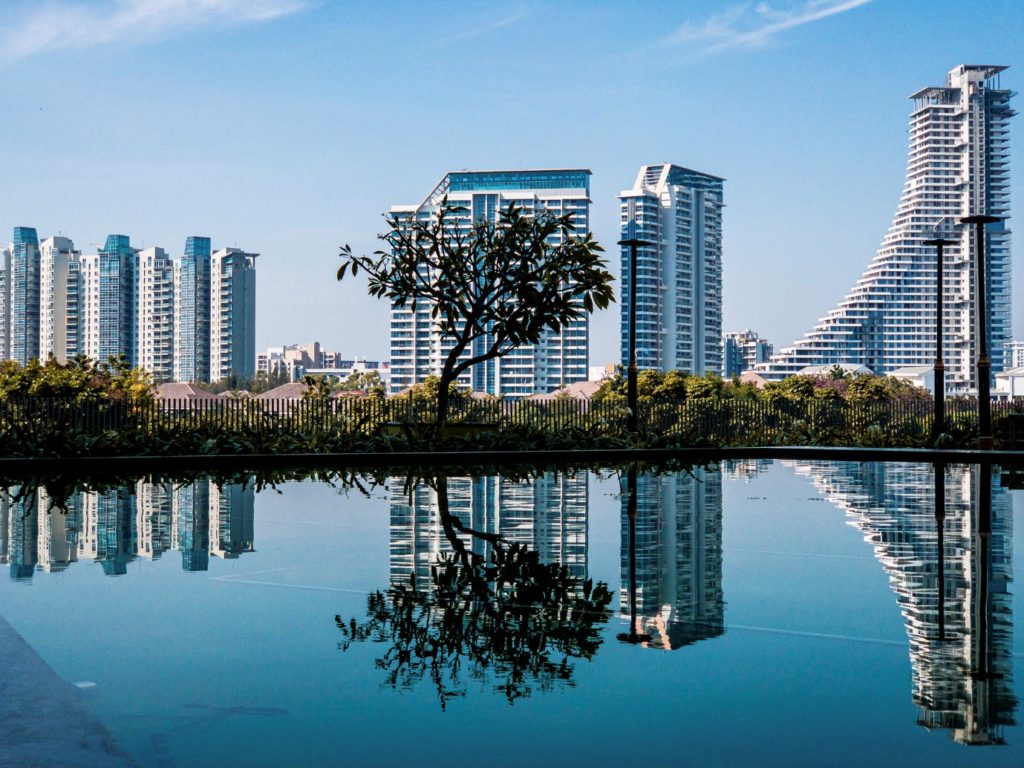 Contracts for difference (CFD) brokers give you access to a CFD market and a place to open and close trades. You must open an account with a CFD broker to trade CFDs. When you trade CFDs, you essentially bet on how the price of an asset will change without ever owning it. CFDs are also usually sold using leverage, and neither the trader nor the broker holds the underlying asset.
There are many CFD brokers out there, often with very different unique selling points, and it's not always easy to choose the right broker for your needs. This article will discuss the most important things to look for in a CFD broker and our top choices.
The Best CFD brokers in India 2022
We chose our selection of brokers after carefully looking at many factors, such as regulations, commissions, spreads and how easy they are to use. With our list as a guide, it won't be hard for you to find a broker specializing in the kind of trading you want. On the other hand, traders who buy and hold will care less about a broker's fees and spread than traders who trade often.
To help you choose the best CFD broker in India for 2022, we've put together a list of the most trustworthy online brokers.
Broker
Features
Min Deposit
EURUSD Spread
72% of retail CFD accounts lose money.

US Clients: No

Regulated : Yes

– Ultra-fast execution from 0.2s
– Low spreads from 0.0 pups
– All trading strategies allowed
– No restrictions on profitability
– Top trading conditions

$100
from 0.0 pips
Your capital is at risk

US Clients: No

Regulated : Yes

– 40% New Member Bonus
– MIFID, ASIC, FSA & FSCA regulated
– Free Online Trading Coach

$100
Fixed

Sign Up

Europe* CFDs are complex instruments and come with a high risk of losing money rapidly due to leverage. 79% of retail investor accounts lose money when trading CFDs with this provider. You should consider whether you understand how CFDs work and whether you can afford to take the high risk of losing your money.

Your capital is at risk

US Clients: No

Regulated : Yes

– Flexible leverage up to 500:1
– Multi award-winning New Zealand broker
– Institutional-grade spreads from 0.1 pips

$200
From 0.1
Trading CFDs in India
Not everything is clear about whether or not CFD trading is legal in India. The Securities and Exchange Board of India (SEBI) is in charge of India's stock and commodity markets. But CFDs are not part of the rules that SEBI has put in place.
Still, SEBI has advised "derivatives contracts," which seems to apply to CFDs. SEBI states that all derivatives contracts must be cleared and settled by a clearing agency approved by SEBI and traded on a regulated stock exchange. The contracts could be legally binding if these two things are true.
CFD trading is only allowed if it happens on a recognized stock exchange and is cleared and settled by a broker supervised by SEBI.
The Benefits of Trading CFDs
There are many benefits of trading CFDs in today's market. For one, CFDs don't have an end date. If there is no end date, a trader may stay in a position for much longer than they are used to. When a contract doesn't have a set end date, you don't have to keep renewing it. Now that you can "buy and hold," it's more cost-effective to maintain a CFD contract for longer.
The CFD markets also provide leverage. Leverage allows the trader to take on a considerably more significant stake than is usually possible. Margin is a percentage of the total transaction size retained in the account to secure the position. An "open margin position" describes this scenario.
Shorting a market is perhaps the most well-known benefit of trading in the CFD market. The term "going short" refers to wagering on a further decrease in price. For instance, if you shorted the S&P 500 index and its price dropped while shorting it, you would make a profit. Short selling is made far more complicated and expensive via conventional brokerages because you are required to physically own a share of the company you are selling short on. Trading in either way you like is a tremendous bonus.
How to Choose a Safe CFD Broker
Most of the time, the CFD market has fewer rules and regulations than regular exchanges. Because of this, CFDs may need less cash in a brokerage account or less capital. Traders can often open an account with a broker for as little as $1,000.
There are many CFD brokers; some are better at running their businesses than others. Regulated is the bare minimum, and no matter how well the rules are made, some brokers will be better equipped than others to handle the risks and act in a way that inspires more trust.
These days, there are a lot of questionable CFD trading platforms, and many of them don't have any rules or only loose ones. There are still many scams involving CFD trading, and regulation is the first step to ensuring your money is safe.
Summary
Given the rise in the popularity of CFD trading, there are many CFD brokers to choose from. You should use a free demo account to try out a broker's trading platform before putting up real money. After you've learned how to use the software and practised trading with a demo account, you can open a real CFD trading account with a reputable broker. Don't put more at risk in a single investment than you can afford to lose, and don't use leverage to get better returns on smaller initial investments.