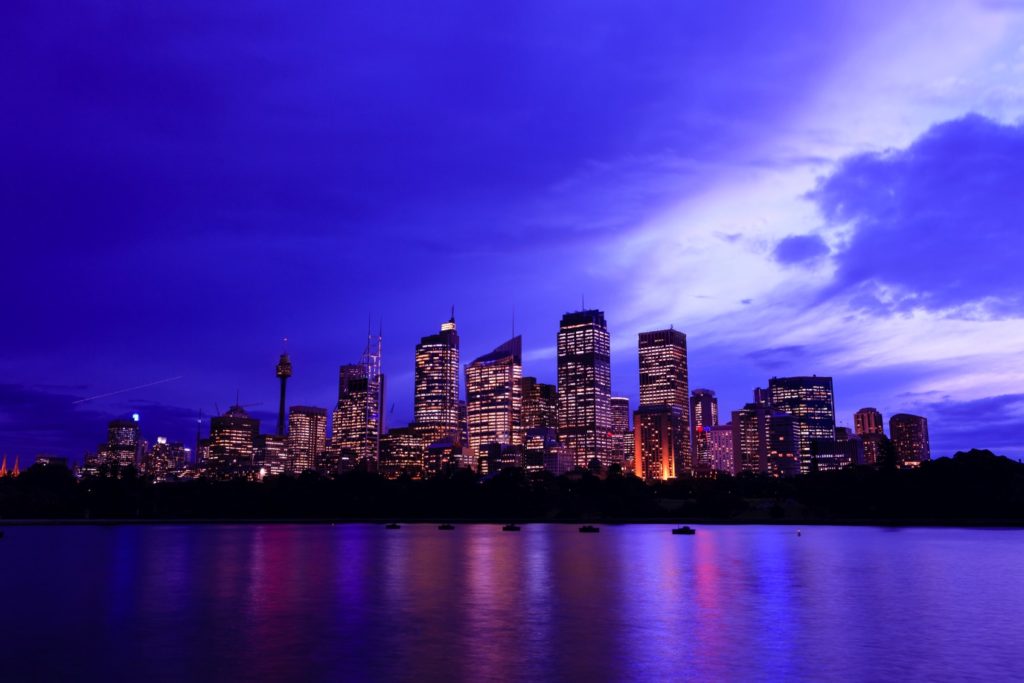 CFD trading is on the rise globally, with several brokers offering various products and services to entice traders. However, if you're from Australia, the best CFD brokers are those regulated by the Australian Securities and Investments Commission (ASIC).
While the ASIC rules are not as stringent as those in Europe or the UK, the regulator has strengthened consumer protection by targeting the product features and sales practices of CFDs that can amplify client losses.
ASIC has limited the maximum leverage CFD brokers can offer clients to 30:1 and imposed negative balance protection for all clients. So, if your account value falls below zero due to market volatility, the broker cannot charge you more than the available balance in your account.
The Best CFD Brokers in Australia 2022
All CFD brokers in Australia are registered with the Australian Securities and Investments Commission (ASIC). So, if you are looking to find the best CFD broker in Australia, your best course of action would be to select one based on your personal requirements, such as available trading platforms, low spreads and the fastest execution.
Here's a table of the best CFD brokers in Australia to choose from:
Trading CFDs in Australia
With demand for FX and other asset classes surging, CFD brokers in Australia are essentially required to hold a valid Australian Financial Services License (AFSL) to operate in the country. However, unlike the regulations in Europe and the UK, where clients are protected by an Investor Compensation Fund (ICF) and receive compensation if the CFD broker fails to fulfil its obligations or closes shop, there's no such trust under the ASIC.
However, the Australian regulator is gradually following in the footsteps of their European counterparts. Hopefully, it won't be long before more stringent rules are framed to protect clients.
The Benefits of Trading CFDs
If you're trading CFDs in Australia, you can access a range of assets, including forex, commodities, shares, indices, ETFs and cryptocurrencies. You also have the opportunity to choose between market-making and ECN brokers. The best CFD brokers in Australia offer spreads starting from zero pips with low fees, plenty of trading tools, and a host of market-related news and analyst reports. In addition, the Australian regulator prevents brokers from offering more than 30:1 leverage or charging clients if their account balance falls below zero, making CFD trading an exciting experience.
How to Choose a Safe CFD Broker
Are you an Australian citizen or an ex-pat keen on opening an account with a CFD broker? You can be assured all CFD brokers operating from the country are registered with the Australian Securities and Investments Commission (ASIC). However, if you'd like to confirm the authenticity of a broker, enter the AFSL license or registration number on the ASIC registry search page and then select 'Australian Financial Services Licensee' from the dropdown next to 'Select Register'. You can also check if the broker is licensed with other regulatory agencies in Europe/UK, and explore the broker's products, services and reviews to ensure you're signing up with a reliable CFD broker.
Conclusion
There are tons of CFD brokers in Australia, all regulated by the Australian Securities and Investments Commission (ASIC). There are different types of traders, and each of them has something unique to offer in the way they approach the markets. However, only some brokers are likely to offer the kind of services you're looking for. Identify the broker most likely to meet your needs and use their services for a while to see if they meet your expectations. You can also explore CFD brokers who offer services in other key markets, such as Europe and the UK.
Overall, CFD trading on thousands of securities from a single platform is an unforgettable experience, especially with the Australian Securities and Investments Commission (ASIC) keeping an eye on the proceedings.