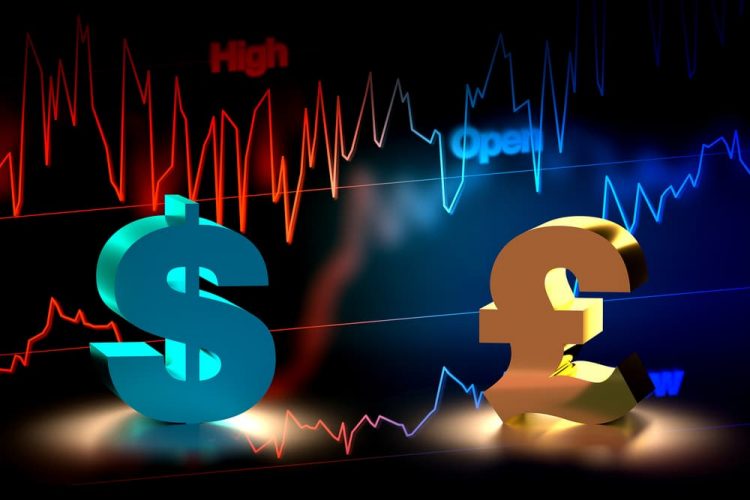 The British pound failed to surge ahead on Monday as it dealt with more problems relating to Britain's withdrawal from the EU.
The currency was even unable to exploit the global move away from the dollar in any great amount, and at the moment, the GBP/USD pair seems to be stuck in a particular area of the price chart.
In recent days, it has been spotted moving close to the 1.3100 mark – and while it has sometimes gone higher and sometimes lower, it has rarely moved further either way.
Underlying sentiment trends, however, appear to suggest that it could decline further.
The pound's apparent stagnation came as the EU and Britain sat through another set of negotiations designed to help them agree on a post-Brexit trade plan.
The country needs to reach some sort of agreement on the issue before the end of this year if it – and the EU – wants to avoid the UK moving to World Trade Organisation terms or similar.
However, despite the fact that the number of sets of negotiations held so far is now approaching 10, the sides still appeared unable to agree on the substantial issues.
Some strategists seemed to remain optimistic.
One said that both the EU and the UK were seeking to avoid a so-called 'no deal' outcome given that it could hurt them both economically.
However, traders did not appear to be so sure on Monday, and the pound remained firmly close to its 1.3100 level without any clear sign of breaking free.
The economic calendar is not packed with potentially pound-moving events this week, though there are some events that could cause it to respond.
The Distributive Trades Survey from the influential Confederation of British Industry is due to come out on Tuesday at 10am GMT.
This will cover the month of August and is set to show a big rise from 4% to 8%.
In many ways, it is likely to be next week's economic calendar that will hold the most potential for the pound to change in value.
A slowdown in trading volumes is likely on Monday as the country celebrates the Summer Bank Holiday and closes its financial institutions.
On Tuesday of next week, however, there will be a significant manufacturing purchasing managers' index release for August from Markit.
This is due at 8:30am GMT and is expected to show no change from 55.3, where it was last recorded.
In the same time slot, there will be a consumer credit release from July – an event that is likely to indicate to traders whether purchasing confidence among ordinary citizens has risen again following the pandemic-induced economic crisis.
The same question may be answered in further detail just after 11pm GMT when the British Retail Consortium's shop price index for July is released.
Year on year, this was last seen at -1.3%.
---
Olympic Legend Usain Bolt Lost $12m in Savings Scam
24.01.2023
Usain Bolt loses $12m in an alleged investment scam Jamaican officials and the FBI are investigating investment manager Stocks and Securities Ltd Others are feared caught by the scheme Jamaican Olympic sprinter Usain Bolt has had a $12m savings and investment account he set up for his retirement wiped out.
Read more
Phoney Pastors Caught Running $28m Church-Based Ponzi Scheme
17.01.2023
Churchgoers targeted by scammers posing as pastors A total of $28m fraudulently taken from largely immigrant community Promises of 'financial freedom through God' undone by the fact the project was a massive Ponzi scheme Deception, distraction, and abuse of trust are standard tools of fraudsters.
Read more
Safest Forex Brokers 2023
Forex Fraud Certified Brokers
Stay up to date with the latest Forex scam alerts
Sign up to receive our up-to-date broker reviews, new fraud warnings and special offers direct to your inbox
Stay up to date with the latest Forex scam alerts