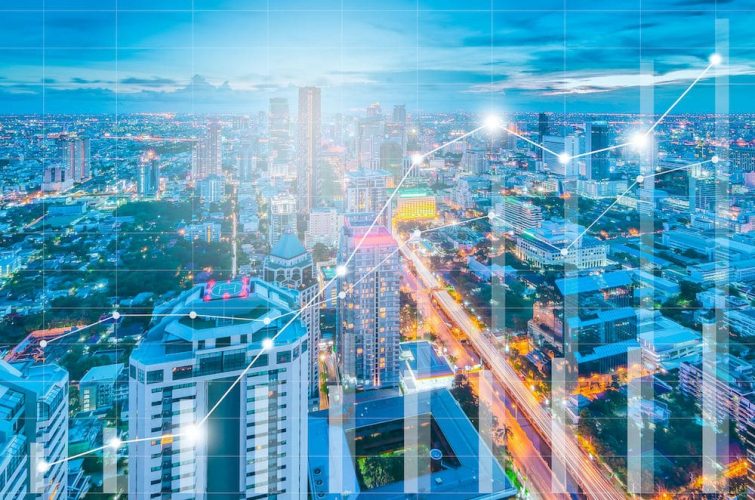 The Australian dollar has been a big beneficiary of the movement away from the greenback recently.
It may seem hard to recall that when the coronavirus pandemic was just getting underway back in March, the situation was very different.
The greenback was riding high in the markets because of its capacity to be converted into cash fairly easily.
This capacity was perceived to be highly valuable given that cash flows were at risk of drying up for both individual and institutional investors.
Now that the worst of the pandemic appears to be over, however, the forex markets have responded with a move away from the US dollar.
For the Australian one, this for a long time spelled good news for its value and interest rates.
A technical analysis of the price charts revealed that there was an underlying trend upwards for the pair, moving away from the moment of the greenback's total dominance back at the end of Q1.
However, more recently, this bull-focused trend has started to seem a little weaker.
Some strategists have claimed that it could bring the 0.7100 area back into play.
This is not expected to become salient just yet, and there is some speculation that the low volatility expected by the end of the summer season could cause the pair to stagnate somewhat in the coming days.
There are also some major events on the economic calendar.
The US is playing host to two major events this week, both of which could shift the pair.
The first is the Republican National Convention, which is set to formally put forward Donald Trump as the party's candidate in November.
Some analysts claim that this event could boost demand for the greenback – despite the fact that its expected outcome, the re-nomination of Trump, is now almost certain given that there has been no primary challenge.
Trump is trailing in the opinion polls behind his Democrat Party opponent, former Vice President Joe Biden.
Trump may consequently use his many moments in the limelight at the Convention to hint at a heavy return to trade wrangling with China and Europe.
These themes, which Trump has used before and which are understood to activate some of his electoral support base, could cause markets to pull out of riskier forex investments and make a shift towards safe havens such as the dollar.
The second event is the Jackson Hole Symposium of leading central bank figures.
If this results in a major announcement (or, at least, a hint) about the direction of Federal Reserve monetary policy, the dollar could be in more or less demand.
This, however, is not likely to become known until later in the week when the Symposium starts – by which time trading volumes may be beginning to pick up again as the summer comes to a close.
---
Safest Forex Brokers 2022
Forex Fraud Certified Brokers
Stay up to date with the latest Forex scam alerts
Sign up to receive our up-to-date broker reviews, new fraud warnings and special offers direct to your inbox
Stay up to date with the latest Forex scam alerts