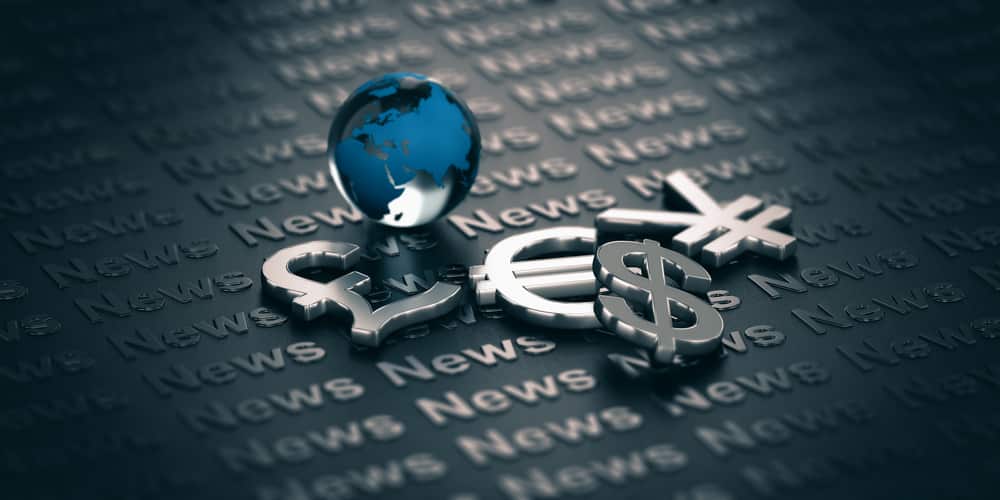 Over the weekend, the Forex Fraud analysts picked through last week's US Federal Reserve inspired sell-off to establish something odd about the slow-motion price move. Sure enough, Monday's barnstorming trading session saw a rebound in risk-on assets, and the Dow Jones Industrial Average posted its strongest daily gain since March.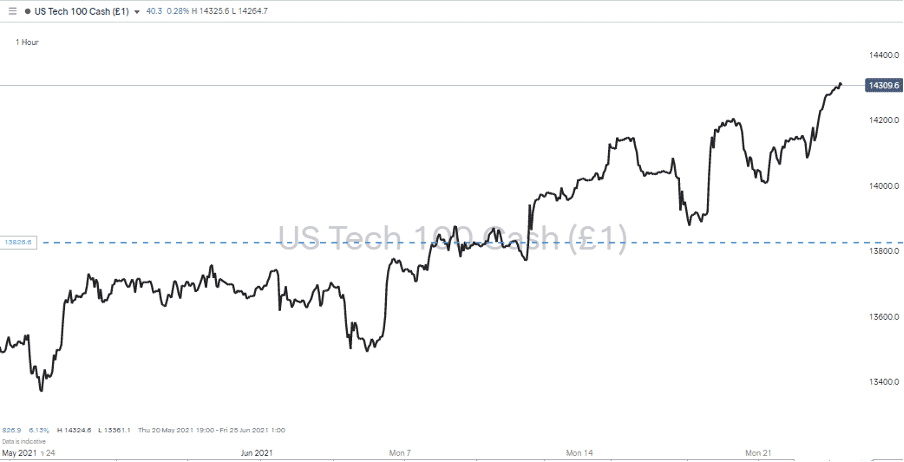 Source: IG
At the start of the week, the question was, Is This a Dip to Buy or the Start of a Market Correction? That query has been answered quite emphatically. By Tuesday, the Nasdaq had posted an all-time closing high and other major global indices had also recorded strong starts to the week. Not only were more records broken, but Jerome Powell, Chair of the Fed, came out to say fears about inflation are overplayed.
The fact that Powell's comments were responsible for a lot of those fears passed him by, and on Wednesday, futures are muted. The most significant risk to market mood presently is that Powell is seen as a flip-flopper. His mood swings generate enough volatility to keep traders of short-term strategies amused, but his comments on inflation are bordering on mixed messaging.
With the major markets consolidating at higher price levels on Wednesday morning, those looking for entertainment and distraction will note some of the market's favourite sideshows are also back.
Gamestop, the mother of all meme-stocks, was up 12.7% on Tuesday. The video retailer which dominated the financial news pages back in January has announced it sold enough stock to raise $1.13bn to finance growth plans. The firm is still a favourite of readers of Reddit's Wallstreetbets forum. The growth news was announced simultaneously with the report that the London based hedge fund White Square Capital had thrown in the towel. The 'smartest guys in the room' are closing their main fund and returning what capital is left back to investors after falling victim to a short-squeeze caused by retail buyers.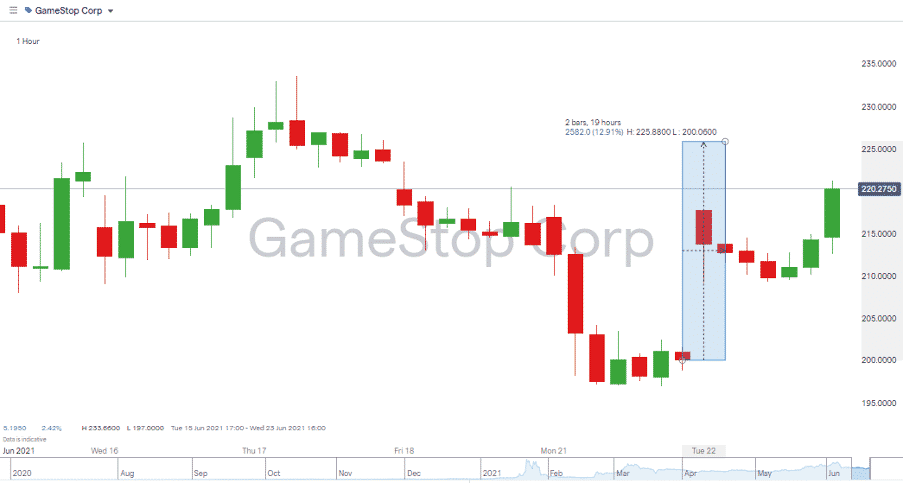 Source: IG
Some of the most significant recent price moves have been in the crypto markets. Most newsworthy is Bitcoin's crash through the $30k price level on Tuesday. Those following the crypto's fortunes for longer than a couple of months will recall the importance given to the initial move up and through that price mark.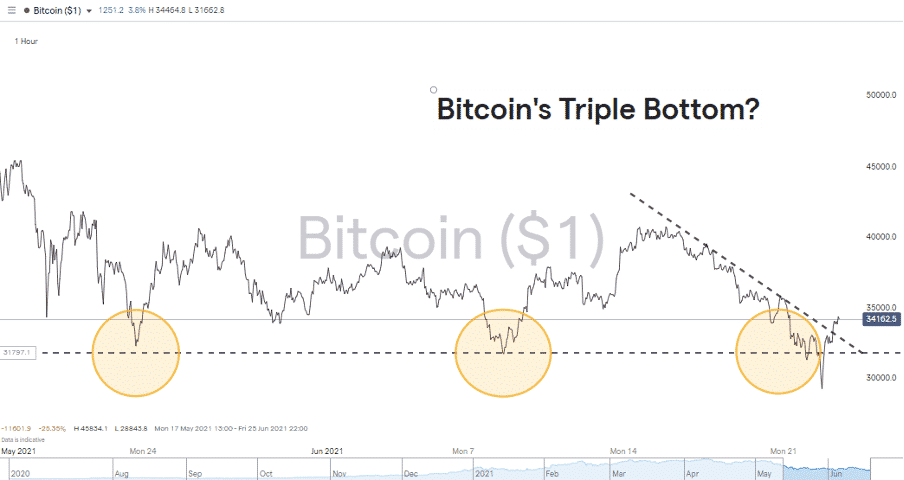 Source: IG
Possibly more important was the rebound back over $30k. By Wednesday morning, BTC was trading in the $34,000 – $34,200 level. The BTC price chart also shows a triple-bottom pattern forming and an accompanying break out through a downward trend line. That will undoubtedly encourage some to buy this dip, but it's not an investment for the faint-hearted.
Short-selling hedge funds and 'diamond hands' fans of crypto are positioned at the end of the investment spectrum with a higher risk-return and things don't always go their way. So far this week, it's been equity investors who've cashed in. Trading Powell's flip-flopping is providing enough volatility for those involved in that market.
If you want to know more about this topic or have been scammed by a fraudulent broker, please contact us at [email protected]
---
Olympic Legend Usain Bolt Lost $12m in Savings Scam
24.01.2023
Usain Bolt loses $12m in an alleged investment scam Jamaican officials and the FBI are investigating investment manager Stocks and Securities Ltd Others are feared caught by the scheme Jamaican Olympic sprinter Usain Bolt has had a $12m savings and investment account he set up for his retirement wiped out.
Read more
Phoney Pastors Caught Running $28m Church-Based Ponzi Scheme
17.01.2023
Churchgoers targeted by scammers posing as pastors A total of $28m fraudulently taken from largely immigrant community Promises of 'financial freedom through God' undone by the fact the project was a massive Ponzi scheme Deception, distraction, and abuse of trust are standard tools of fraudsters.
Read more
Safest Forex Brokers 2023
Forex Fraud Certified Brokers
Stay up to date with the latest Forex scam alerts
Sign up to receive our up-to-date broker reviews, new fraud warnings and special offers direct to your inbox
Stay up to date with the latest Forex scam alerts