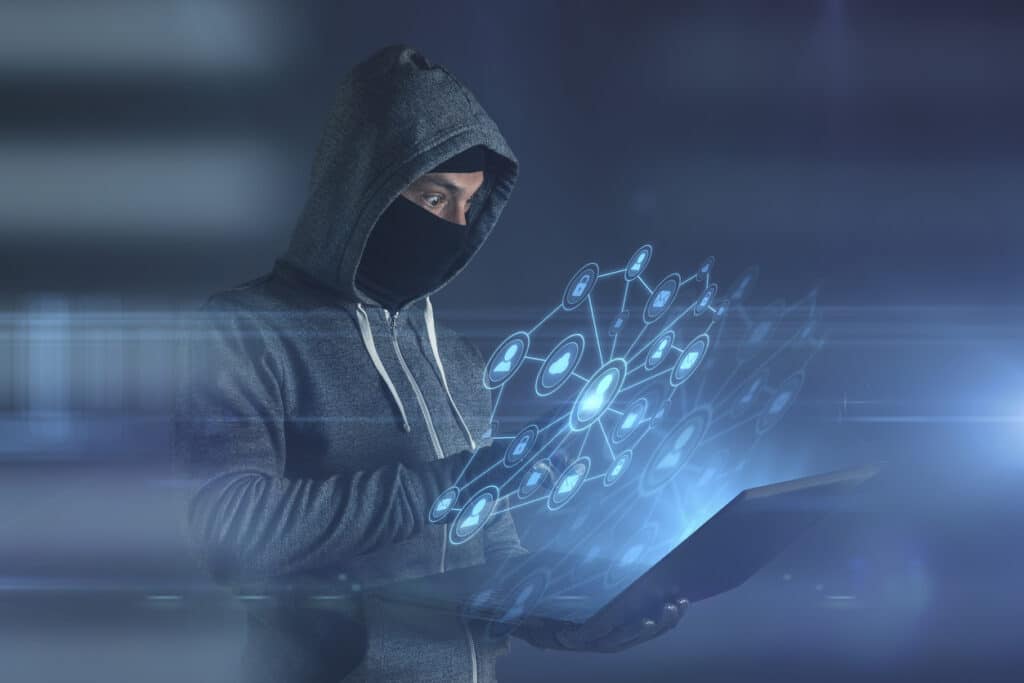 The miracle story of Bitcoin and its Alt-Coin brethren has been with us for over a decade.  Still, the cryptocurrency phenomenon continues to operate without the heaviest of crackdowns by regulators and government officials across the globe. Billions of dollars have been lost due to hacking compromises, incompetent management teams and, worst of all, outright frauds and scams of monumental proportions. Traders and investors must tread with care at all times.
Regulators are not blind to these transgressions, but the major ones among us have opted to favor innovation while still going after the criminal elements that persist in this modern-day environment. Organised crime and foreign governments intent on disrupting the geopolitical scene have established strong footholds in this arena, seemingly without fear. As a result, you must be your first and last line of defence against these crooks and their schemes to defraud.
In this article, we will discuss common crypto ruses, how to spot crypto scams on the front end, what you can do in order to avoid them and, if discovered, how you can go about reporting them to protect your fellow traders from harm. Lastly, the only way to approach this market in a safe and secure manner is to deal with a trustworthy crypto broker. We will conclude by sharing our list of the safest crypto brokers, based on our most up-to-date reviews of the crypto industry.
Common Crypto Scam
It is a given fact that wherever there is money exchanged, scam artists of all kinds will congregate and ply their various schemes. Today, much of this activity is organised, using the latest technology tricks to acquire your hard-earned capital. Even if we ignore high-level compromises of crypto exchanges by professional hackers, consumers have still lost billions of dollars to a variety of crypto scams.
Losses can occur with Initial Coin Offerings (ICOs), typically held where regulators cannot attack the effort.  A formal document filed with the Securities and Exchange Commission (SEC) that offers details about an investment offering to the public, the Prospectus will attract a widespread share of eager investors, only to collapse after the raised capital disappears. Regulators have made legitimate token programs jump through compliance hoops, giving the process an air of credibility. Do your due diligence on a prospective Initial Public Offering (IPO) to ensure that regulations and high standards are followed.
According to the Federal Trade Commission, consumers have lost over $1 billion since 2021 via smaller, ordinary crypto scams. We will discuss many of these acts of fraud below, but the anonymity provided by blockchain technology allows the crook to hide from the authorities. There is no financial institution that will refund your loss or listen to your complaint. If your e-wallet of crypto keys is compromised, your loss equates to losing cash with no trail to follow.
Some of the most common crypto scams include the following:
Phishing schemes: There are several ruses within this category, each designed to acquire your personal identity information, login credentials or the keys to your crypto account. The old scams are still prevalent – emails with suspicious links, clever clone websites, social media scams and related marketplaces, and even romance sites are to be avoided. Beware of free giveaways and software upgrades, requesting verification of your private credentials. Also be careful when using public Wi-Fi services. Criminals can easily intercept messages and signals emanating from free WI-FI networks.
Pump and dump scams: There are far too many greedy investors searching the crypto space, looking for the next Bitcoin or Ethereum. When a scanning tool spots a coin on a quick rise, beware. It could be a notorious pump-and-dump scheme where the crooks deliberately buy frenetically a coin to drive prices up to attract attention. After the rush of new buyers, they liquidate their holdings and vanish, leaving victims with an empty bag of air. The latest scam involves Non-Fungible Tokens (NFTs) for digital art or other items of questionable value. Value crashes are common for NFTs after the rug is pulled.
Fake crypto exchanges: Do you think it is safer to invest in a soon-to-be-formed crypto exchange rather than a suspicious ICO? On the contrary, scammers pitch these phoney development efforts as well. The fortunes made by reputable exchanges like Coinbase and others when they went public have attracted a cadre of greedy investors in this new arena. Marketing materials will look very professional, but do not take the bait.
How to Spot Crypto Scams
Aside from exchange compromises, crypto scams can occur before the coin is ever minted or can be a ploy to rob you of your crypto investment while you are in the market. Investors have lost untold billions due to ICOs that appeared legit, but then collapsed when its team vanished with the capital in hand. On another level, investors have been tricked to reveal their secret account keys, allowing the criminals to steal from them in pure daylight!
Here are a few examples of red flags for crypto scams to be wary of:
Promising very high returns: This type of scam never seems to die away from any investment medium, including cryptos. The con artist will typically leverage your greed by enticing you with the potential for enormous gains without the associated risk. Curb your greed and walk the other way.
Lots of marketing: Be wary of slick marketing materials and any clever websites that show wealthy people, preferably young and attractive, living the good life by investing in new crypto programs. Never judge an investment proposal by being swayed by such deliberate attempts to deceive. There is no need to hurry. Do your due diligence.
There is no whitepaper document: Major regulators currently press hard to offer documentation in their respective markets, but criminals avoid these locales. It is a giant red flag when no whitepaper for the investment exists. Management exiting with the cash or Ponzi schemes can be just a step away. Keep your hand close to your e-wallet.
How to Avoid Crypto Scams
In order to protect your investment capital and piece of mind, investors must learn how to spot fake crypto propositions. Early awareness is key to thwarting the best-laid plans of a clever fraudster. The traits of a con man are nothing new, but the technology employed today can often disguise these scam artists. Their first objective is to gain your trust, then to get you to take the bait, typically by promising outrageous returns. Be wary of any unsolicited offers or too-good-to-be-true promotions on the internet.
The crook will promote their scheme aggressively with glossy marketing materials and website, but without any mention of the individuals behind the proposal or the location of its office. There also needs to be a definitive whitepaper for the proposed coin program and the existence of published code. The con artist may even stress the uniqueness of their deal and use your fear-of-missing-out to persuade you to act quickly. If a sense of urgency exists, step back and take your time.
If the program is already up and running, check to see how broadly the program has penetrated the world of exchanges. These fraud-laden programs tend to favor shady brokers and trading platforms, a clear giveaway that something fraudulent is about. The best rule is to use only reputable and regulated brokers and companies. If you visit a website, avoid any suspicious links and be sure to check if it is "HTTPS", an indication that all traffic is secure and encrypted.
How to Report Crypto Scams
If you discover a crypto scam in progress, even if you have lost money, reporting the fraudulent activity to local authorities is always recommended. In rare instances, you may even be able to recover a bit of your lost funds, but at the very least, you will be able to protect other investors from shady operators. You'll want to provide your transaction IDs and a statement of what occurred, and you should also have proof of ownership of the original funds.
In the US, you can report scams to the Federal Trade Commission (FTC), the Commodity Futures Trading Commission (CFTC), and the Securities and Exchange Commission (SEC). In the UK, the Financial Control Administration (FCA) will gladly accept your complaint, and Australians may report to the Australian Securities and Investment Commission (ASIC).
Any avenue that will raise public awareness is advised, and do not forget about legal authorities. The blockchain does not easily give up its secrets, but there have been rare occasions where investigative authorities have tracked down criminals and established a repatriation fund. If you have lost funds, look at lessons learned and avoid a repeat performance. Crooks often return for a second and even third chance to defraud you or hand your name over to other scam artists for their monetisation.
---
Related Articles:
---
The safest crypto brokers
The best advice is to deal only with a reputable and safe crypto broker. Here is our latest list of the best-of-the-best crypto brokers for your consideration:
Broker
Features
Min Deposit
EURUSD Spread
77% of CFD traders lose US Clients: Yes (eToro USA) Regulated : Yes

Social Trading Platform
FCA & CySEC Regulated
Minimum Deposit $200
Demo Account
Copy Trading
2000+ Instruments

$200
from 1

Sign Up

77% of retail investor accounts lose money when trading CFDs with this provider. You should consider whether you understand how CFDs work, and whether you can afford to take the high risk of losing your money.

82% of retail investor accounts lose money when trading CFDs with this provider. You should consider whether you can afford to take the high risk of losing your money. US Clients: No Regulated : Yes

– FCA, ASIC, CySEC Regulated.
– Multi Asset Trading Platform.
– No Time Frame For Demo Accounts.
– the provider offers CFD trading only

100GBP/AUD/EUR/USD
variable

Sign Up

82% of retail investor accounts lose money when trading CFDs with this provider. You should consider whether you can afford to take the high risk of losing your money.

Your capital is at risk US Clients: No Regulated : Yes

– 40% New Member Bonus
– MIFID, ASIC, FSA & FSCA regulated
– Free Online Trading Coach

$100
Fixed

Sign Up

Europe* CFDs are complex instruments and come with a high risk of losing money rapidly due to leverage. 79% of retail investor accounts lose money when trading CFDs with this provider. You should consider whether you understand how CFDs work and whether you can afford to take the high risk of losing your money.
Concluding Remarks
Despite more than a decade of existence, cryptocurrencies and its supporting blockchain technology are rife with frauds and scams of a variety of forms. Awareness on the front end is key to avoiding these fraudsters and becoming their willing victims. Learn to spot these scams quickly and report them to local authorities. Constant vigilance is a must. You are your first and last line of defense against crypto fraud.