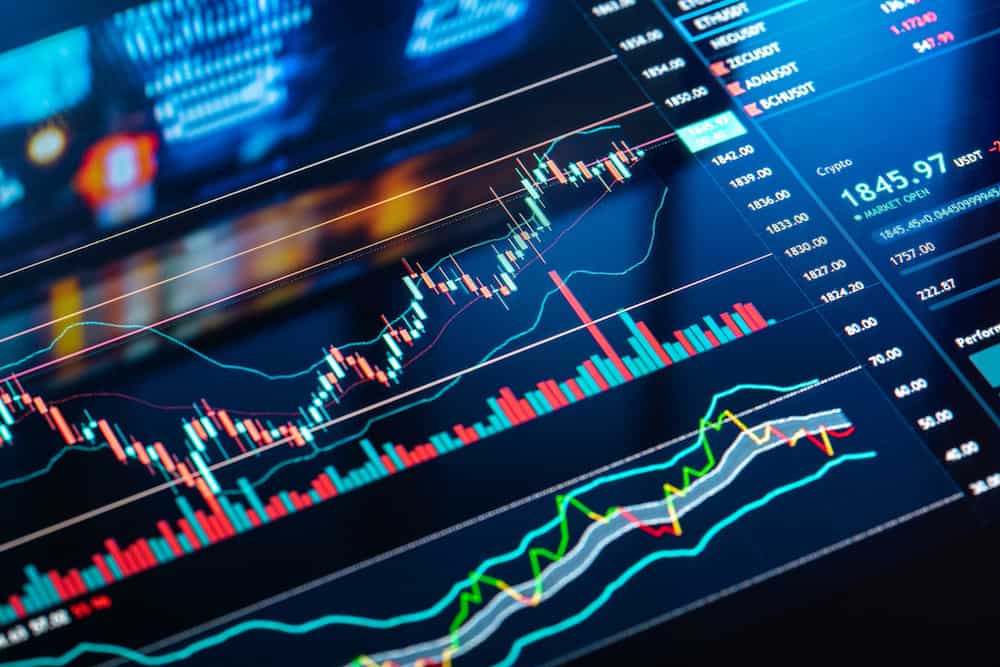 The exciting world of cryptocurrencies has taken the investment community and the general public by storm. Since its humble beginnings in 2009, Bitcoin and thousands of competing coins have impressed traders and investors alike as an asset class filled with hidden opportunities. Often described as the most volatile asset in history, trading cryptos can be very risky. Whipsaw swings in value are common and make the forex market look like child's play at times, but the same keys for success exist: preparation, practice, patience, and a plan.
This investment genre has been plagued by scandal, scams and attacks from regulators, but it has survived and thrived. The total market capitalisation of coin programs is nearly $1tn, and this amount does not include the value of more than 500 exchanges, countless mining operations, and various support industries that have come to the fore. Although many economists have claimed that crypto values would deflate to zero, it has not happened. Bitcoin, which began with parity with the US dollar, has risen above $63,000 in value, but has fallen to $16,970 at the time of writing.
Crypto trading is legal and popular in the UK, but the Financial Control Authority (FCA) has an ongoing ban on the trading of crypto contracts for difference (CFDs) by retail traders. The regulator regards crypto trading as too volatile and risky for ordinary consumers, who do not understand the risks involved. Direct trading with exchanges, both foreign and domestic, or with brokers capable of dealing directly with the crypto market are still possibilities.
In this article, we will provide additional information on the crypto market, how trading is conducted, the safety of this genre, the safest cryptos to trade at this time, and how to choose a safe crypto broker. Foreign-based exchanges have had serious network compromises, costing billions in USD, but there are safe crypto brokers, and we will provide a list for you of the best ones, based on our continuing review of this sector of the brokerage industry.
What Is Crypto Trading?
For the first several years of cryptos, the only place to buy and sell these assets was via a crypto exchange. These exchanges sprang up to service demand, but they were largely unregulated and rarely adhered to strict software security protocols. As a consequence, a high percentage of these exchanges were subject to compromises by hackers. This resulted in losses in the billions of USD for both the exchanges and their customers. This level of fraud persists, as clients moved to protect their ownership positions with offline crypto wallets.
The industry, however, has come a long way in recent years. Regulated brokers and exchanges have entered the fray. Several exchanges are now traded on stock exchanges, which require strict adherence to security measures and a high degree of transparency. Clients can now choose from a host of methods, depending upon their access point to the crypto market. Buying and selling direct positions remains the primary method, but customers can now trade in CFDs and ETFs, as also in options, where buying the underlying asset is not a requirement.
Is Crypto Trading Safe?
The most common question asked by newcomers to the crypto space is whether the medium is safe to trade? Yes, the industry has come a long way. Most exchanges have upgraded and addressed security issues, providing what amounts to offline wallets to protect their clients' investment integrity from hackers. Crypto programs, however, are still high risk as government officials and regulators can move at any moment to place restrictions on or even ban the trading of crypto programs.
For newcomers, the advice is usually to confine your trading to Bitcoin and Ethereum, the two undisputed leaders of the crypto pack. Both programs are well-established, and even regulators accept these two tokens as viable investment securities. As highlighted, when it comes to crypto trading in the UK, the FCA has instituted a ban on crypto CFD trading by retail traders. However, there are still safe brokers and exchanges that can enable safe crypto trading – UK residents who are retail rather than professional traders can do so. Near the end of this article, you will find a list of the safest brokers that can enable your crypto trading adventure to proceed.
---
Related Articles
---
The Best Cryptos to Trade in the UK
There are just under 22,000 crypto programs in existence, but most of these tokens are in start-up mode and not traded on any exchange. For an exchange to become a market maker, it must see enough demand for the crypto to provide a profitable opportunity for the company.
Bitcoin presently commands more than 38% of the total market cap for all crypto programs, and the next nine asset listings make up another 45% of the total. These 'top 10' represent the safest avenues for crypto trading, ensuring reasonable liquidity, but you may have to search for a broker that offers all 10. Three of these programs are linked to the USD, providing a crypto safe haven after closing an active position with a token that can either appreciate or depreciate.
As cryptos are so highly volatile, however, caution is advised for even the leaders in this asset class. From a size perspective, each of the top 15 coins has a market cap in excess of $5bn and a significant daily turnover volume.
The benefits of trading this group are their stability, popularity, liquidity and basic history. Here is a brief summary of these leaders in the industry (the listing is accurate at the time of writing):
Bitcoin (BTC) – market cap: $326bn
Ethereum (ETH) – market cap: $156bn
Tether (USDT) – market cap: $65bn
BNB (BNB) – market cap: $47bn
USD Coin (USDC) – market cap: $43bn
Binance USD (BUSD) – market cap: $22bn
Ripple (XRP) – market cap: $19.8bn
Dogecoin (DOGE) – market cap: $13.5bn
Cardano (ADA) – market cap: $11.2bn
Polygon (MATIC) – market cap: $8.0bn
Polkadot (DOT) – market cap: $6.4bn
Dai (DAI) – market cap: $5.7bn
Litecoin (LTC) – market cap: $5.5bn
Shiba Inu (SHIB) – market cap: $5.1bn
TRON (TRX) – market cap: $5.0bn
How to Choose a Safe Crypto Broker in the UK
Trading cryptos already entails a high degree of risk, but there is no need to compound that risk by choosing a questionable broker to do business with in your crypto adventure. Most exchanges are regulated today, but there are a few that go out of their way to be in compliance with local rules and regulations. As brokers are now servicing the crypto market, you will want to choose one that is trustworthy, has established a formidable reputation in the industry, and complies with the strict oversight of a respected regulator.
Our list of crypto brokers displayed in the next section meet these criteria. We have already vetted them for you, but you will want to test them out to determine if they have the cryptos you want to trade at fee rates and spreads that are acceptable. Try out their trading platforms to ascertain if they are user-friendly. Lastly, contact customer support to determine how quickly and competently they respond to a question.
The Safest Crypto Brokers in the UK
We have already performed much of the hard work required to select the very best brokers for trading cryptocurrencies in the UK. Each of these will serve your interests well, but your choice will depend on your personal trading style and what you are looking for in your business partner.
Broker
Regulator
Next Step
77% of CFD traders lose
FCA, CySEC, ASIC, FinCEN, Seychelles FSAS,

Social Trading Platform
FCA & CySEC Regulated
Minimum Deposit $200
Demo Account
Copy Trading
2000+ Instruments

$200
from 1

Sign Up

77% of retail investor accounts lose money when trading CFDs with this provider. You should consider whether you understand how CFDs work, and whether you can afford to take the high risk of losing your money.
Summary
Trading cryptos is legal in the UK, but you first need a broker that is trustworthy, regulated, and can give you the products, trading platform and support you want from your business partner. Take your time getting familiar with the crypto space. It is high risk and very volatile. If you are to succeed, you need to approach the market with a tested strategy and patience. Let caution be your guide.