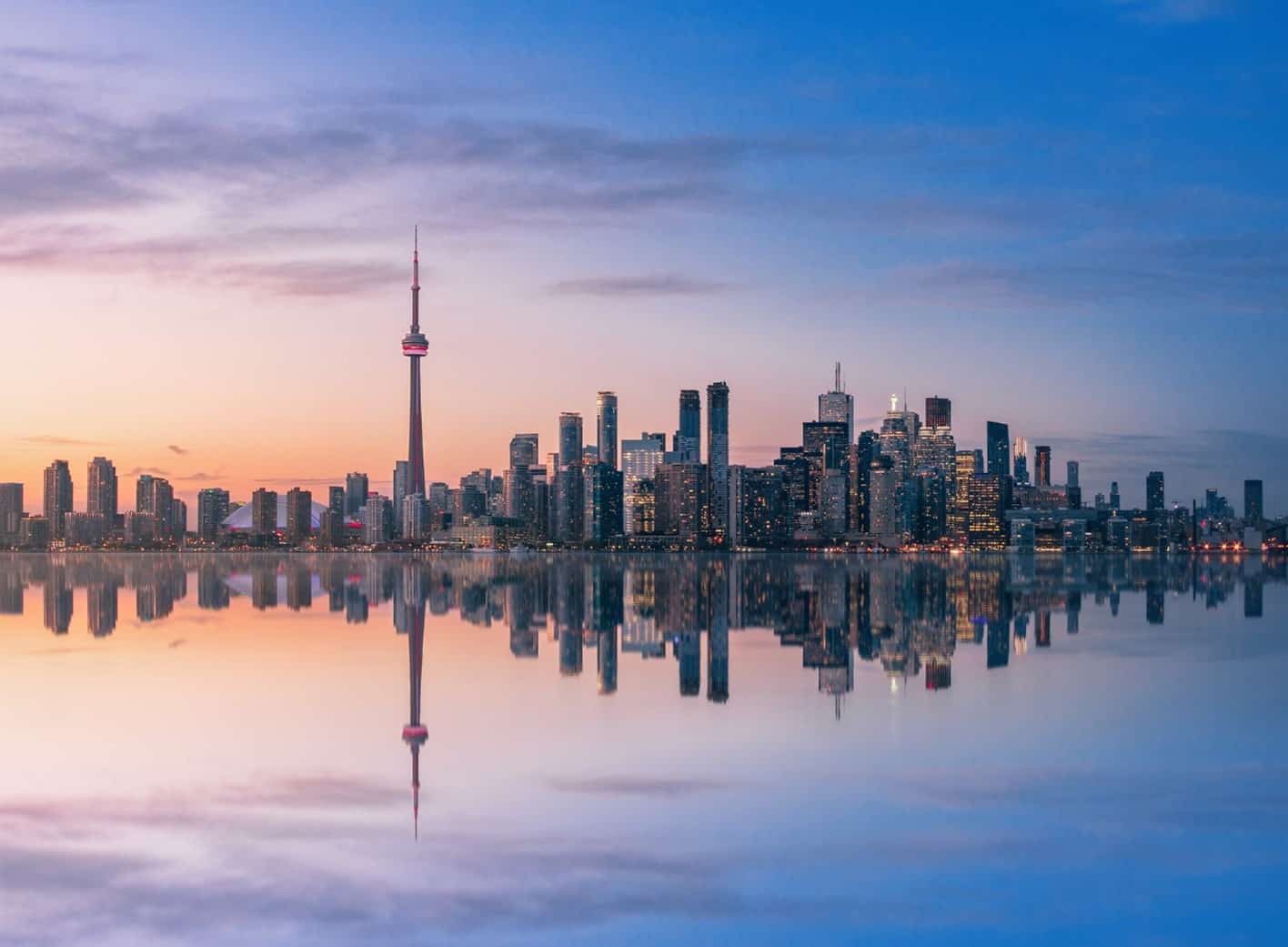 Canadians who want to start trading cryptocurrencies will be happy to know that crypto trading is legal in Canada and that there are plenty of opportunities to trade virtual currencies in the country. Canadian crypto enthusiasts usually trade via one or more of the considerable number of brokers and exchanges happy to serve Canadian clients.
Today we're going to look at how crypto trading operates in Canada, how it is regulated, and what Canadian traders need to consider when starting their journey as a Canadian crypto trader.
What is Crypto Trading?
Crypto trading involves trying to profit from cryptocurrency price movements by buying and selling digital coins via an exchange or broker. Until recently, it was also possible to speculate on cryptocurrency price movements via a CFD trading account at some brokers in Canada, so you could try to profit from crypto without owning the underlying asset.
Although CFD trading is still legal and popular in Canada, the Canadian government has now taken steps to ban leverage and margin trading in the case of crypto assets. The Canadian Securities Administrators (CSA), which is the council of Canada's provincial and territorial securities regulators, issued an update to crypto trading platforms operating in the country in December 2022. The move was thought to be a response to the collapse of FTX earlier in the year. It was announced that all crypto trading firms operating in Canada, whether based inside or outside the country, have to comply with new terms, which prohibit the offer of margin or leverage trading services on cryptocurrencies to any Canadian clients.
From now on, Canadian crypto traders will have to trade by actually buying and selling the coins and will not be able to trade crypto as CFDs, as was previously the case. Cryptocurrencies can be purchased at brokers and exchanges in Canada using fiat currency such as US or Canadian dollars. They can also be traded against fiat currency or other virtual currencies. Apart from Bitcoin, some of the more common coins you will find on Canadian crypto exchanges include Ethereum, Tether, Binance, Ripple, and Cardano.
One more thing to be aware of as a Canadian trader is that if you are trading cryptocurrencies and making a profit, you may be required to pay tax. If you are unsure of your tax liability as a result of crypto trading, you should consult a specialist tax professional in your province or territory.
Is Crypto Trading Safe?
The answer to this question largely depends on what you consider safe regarding trading and investing. Almost all investing carries some level of risk, and trading cryptocurrency is riskier than many forms of trading partly because, generally speaking, crypto assets tend to be highly volatile.
For this reason, this type of trading may not appeal to the highly risk-averse investor. It is, however, fair to say that the volatility of the markets is part of the appeal for those with an appetite for risk, as that is also what makes significant profits possible.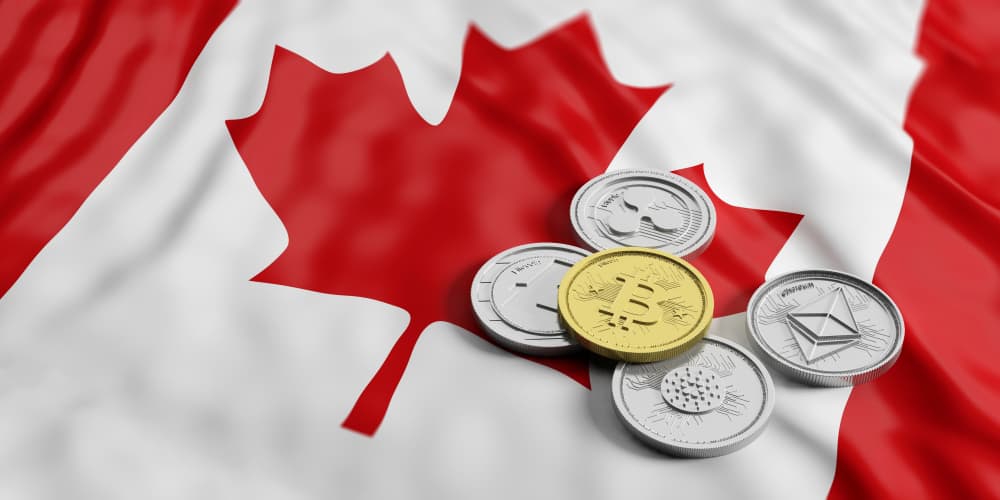 One issue that crypto traders in any country have to consider is that regulation regarding cryptocurrency is still evolving and developing. In Canada, as in most other countries, cryptocurrency and crypto trading have been largely unregulated for many years. That meant that although it was legal to trade cryptocurrencies, there was no effective regulation of the markets or the exchanges that operated within them, meaning that crypto traders tended to trade at their own risk.
Things are slowly changing, and there is now the pressure and expectation that crypto assets should be regulated as securities under Canadian law. The Canadian Securities Administrators (CSA) have issued guidance and clarifications on the legal status of cryptocurrency in Canada.
Essentially the CSA has expressed the view that under some circumstances, an Initial Coin Offering (ICO) of a new cryptocurrency is likely to constitute a securities offering. The authority has also stated that although cryptocurrencies might not always be considered securities, exchanges that facilitate the trading of such currencies are effectively selling a claim on that digital currency, and that claim can constitute a security. Suffice it to say the situation is complex and constantly evolving.
The CSA has now also announced that crypto asset trading platforms (CTPs) in the country would be subject to a registration process going forward. In August of 2022, they clarified that any CTPs continuing to offer services before official registration must agree with their principal regulator that they will comply with specific rules to satisfy ongoing regulatory concerns.
Essentially cryptocurrency laws and regulations are still developing in Canada, and crypto traders should monitor developments carefully. One thing crypto traders in Canada need to know is that the Canada Revenue Agency (CRA) now taxes profits on crypto trading, either as a capital gain or as business income, depending on your circumstances.
The Best Cryptos to Trade in Canada
There is no such thing as one 'best cryptocurrency to invest in'. A lot depends on your appetite for risk and your interests, and there are benefits and drawbacks with almost every altcoin you will come across. Trading well-known digital currencies may seem 'safer' in many ways, but these coins may already have a high price, and there is no guarantee they won't drop. Many traders are open to investing in newer coins when they are first launched, as the coin will often have a low value and potential for growth.
Other than Bitcoin, popular crypto coins for Canadians to invest in include Ethereum, Tether, Binance, Ripple, and Solana. There are also many other coins, including meme coins, tokens attached to a specific company, and those used in virtual worlds and online games, some of which sometimes gain popularity very quickly. It is worth investigating new and emerging novelty coins. Occasionally, if you are in at the beginning and a coin gains a lot of traction, you can make significant profits.
You will also want to look at the coins available to trade at Canadian brokers and crypto exchanges. Obviously, access and liquidity matter when buying and selling, and it may not be easy to source more obscure coins or find buyers when it is time to sell them. Plenty of crypto exchanges are operating in Canada, so look around and see which coins are available on which exchanges.
---
Related Articles
---
How to Choose a Safe Crypto Broker in Canada
There are various multi-asset brokers in Canada, plus others that may be based in other countries but are licensed to provide services in Canada and happy to serve Canadian clients. At a multi-asset brokerage, you can trade cryptocurrency alongside other assets. Such brokers are usually regulated by the CSA and often other governing bodies in other jurisdictions in which they operate.
There are also dedicated crypto exchanges in Canada that operate as a platform through which to trade crypto with other investors. As we have already discussed, the CSA now requires all Canadian crypto asset trading platforms to be registered or to at least commit to becoming so in the near future, so make sure your CTP is complying with this.
You need to choose a safe Canadian crypto broker that is registered and regulated by the CSA and other relevant bodies. There are, of course, other features and facilities that will matter to you when choosing a broker. Look for a broker with a user-friendly platform, excellent site security, responsive customer service and low crypto trading fees.
When you first start crypto trading in Canada, you might also want to find a broker with a demo account, which allows you to get familiar with the broker features and how the platform works. You can also practise trading strategies using your demo account before investing any real money.
The Safest Crypto Brokers in Canada
Canada boasts plenty of safe crypto brokers, but traders should be aware that there are always scammers and disreputable brokers who are happy to take their money. To help Canadian crypto traders, we have reviewed the available brokers and compiled a list of the safest crypto brokers in Canada.
Broker
Features
Min Deposit
EURUSD Spread
67% of CFD traders lose

US Clients: Yes (eToro USA)

Regulated : Yes

Social Trading Platform
FCA & CySEC Regulated
Minimum Deposit $200
Demo Account
Copy Trading
2000+ Instruments

$200
from 1

Sign Up

67% of retail investor accounts lose money when trading CFDs with this provider. You should consider whether you understand how CFDs work, and whether you can afford to take the high risk of losing your money.

Your capital is at risk

US Clients: No

Regulated : Yes

CySEC regulated.
Good for beginners with excellent trading academy.
Beginner Friendly

$500
From 0.6 pips
If you are still ready and willing to start crypto trading in Canada, we hope our crypto trading review has helped. Make sure you pick a safe, regulated crypto trading platform that takes compliance with Canadian laws and regulations seriously and always take precautions to stay safe while trading.
We advise you to take some time to educate yourself, so you fully understand how cryptocurrencies work and the risks of trading them. Crypto trading is a potentially profitable but high-risk activity. Make sure you do your research first, know the rules, regulations and tax implications, and always practice good risk management strategies.