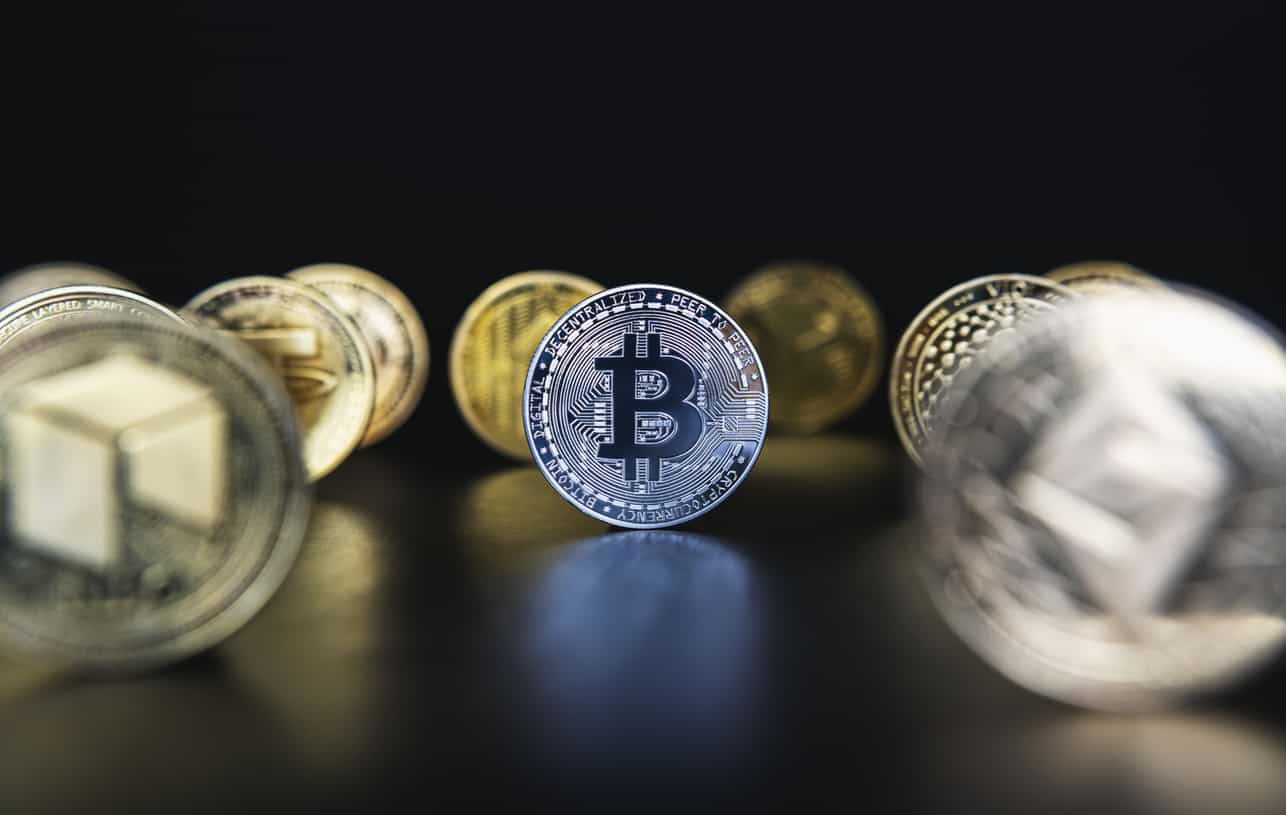 There are a number of crypto brokers operating in Canada, allowing Canadian traders to speculate on Bitcoin and other major cryptocurrencies along with smaller, lesser-known digital currencies. Canadian traders can choose to use either brokers or crypto exchanges, both of which have their own advantages and drawbacks. Read on to find out more about the best crypto brokers Canada has to offer.
The Best Crypto Brokers in Canada 2022
 Canada offers plenty of choice when choosing a broker. We advise new crypto traders to choose a well-established and fully regulated broker, but would also remind you that, while new legislation is now emerging, cryptocurrencies do not yet fall under the same laws and regulations as other assets, and you will not have the same protections as when trading other securities in Canada.
Broker
Features
Min Deposit
EURUSD Spread
76% of CFD traders lose money

US Clients: No

Regulated : Yes

Social Trading Platform
FCA & CySEC Regulated
Minimum Deposit $50 (varying across region)
Demo Account
Copy Trading
2000+ Instruments

$50 (varying by Country)
from 1

Sign Up

76% of retail investor accounts lose money when trading CFDs with this provider. You should consider whether you understand how CFDs work, and whether you can afford to take the high risk of losing your money.

Your capital is at risk

US Clients: No

Regulated : Yes

CySEC regulated.
Good for beginners with excellent trading academy.
Beginner Friendly

$500
From 0.6 pips
Trading Cryptocurrency in Canada
Buying, selling and trading cryptocurrency in Canada is legal and can be done via crypto brokers and exchanges operating within the country and internationally. While regulation is still being developed, the Canadian Securities Administrators (CSA) is in the process of putting regulations in place that will govern the registration of all crypto asset trading platforms (CTPs) operating in the country.
In 2022, the CSA announced that CTPs that wished to continue offering services to Canadian traders, prior to completing full registration, should provide a "public undertaking to their principal regulator… aimed at satisfying certain regulatory concerns" (source: Osler). Ultimately, the regulation of crypto trading may still be developing in Canada, but it is certainly underway.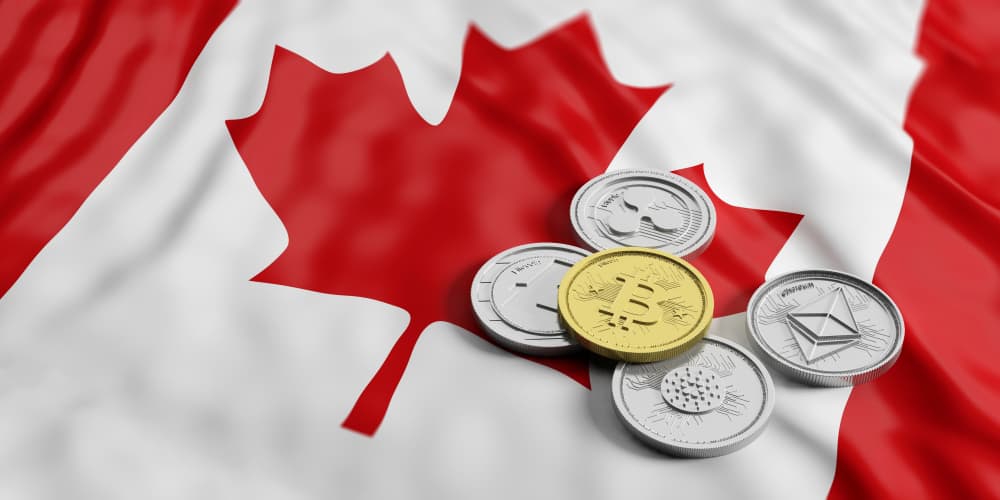 In the meantime, the CSA has expressed the view that launches of new crypto assets can sometimes, though not always, constitute a securities offering, and that even though cryptocurrencies are not always categorised as securities, exchanges that allow for the trading of such currencies are in fact selling a claim on the currency, and that claim can constitute a security. In other words, the situation is complicated and evolving, and you should, as a Canadian trader, try to keep up with the daily crypto news to ensure that you are aware of upcoming changes.
Many good crypto brokers will provide daily news updates for their customers, so this is a great way to keep abreast of developments. A reputable broker will also ensure that it is taking the necessary steps to stay in line with emerging regulations, so this is another good reason to pick your broker carefully.
You should also be aware that the Canada Revenue Agency (CRA) has announced that profits from crypto trading are taxable, just like other trading profits. They will be assessed either as capital gains, if you are trading as an individual, or as business income if you are crypto trading as a business activity. 
Crypto Brokers vs Crypto Exchanges
Crypto brokers essentially provide a platform that lets customers buy and sell cryptocurrencies for a fee, generally levied by commission or via the spreads offered, and sometimes as a combination of both. Brokers often offer cryptocurrency trading alongside trading in other assets, such as forex and stocks. In fact, many forex brokers are now offering trading in selected cryptocurrencies.
A cryptocurrency exchange is a little different, and usually just provides an online platform for buyers and sellers to trade cryptocurrencies with each other. A crypto exchange allows a user to find another user who wants to sell to or buy from them. The exchange, then, allows peer-to-peer crypto transactions to take place.
How to Choose a Safe Crypto Broker 
When it comes to crypto brokers, Canada has plenty to offer, but it is vital to choose a safe, reliable and regulated brokerage. Find out if the broker is regulated by the CSA and check customer reviews carefully before making a decision.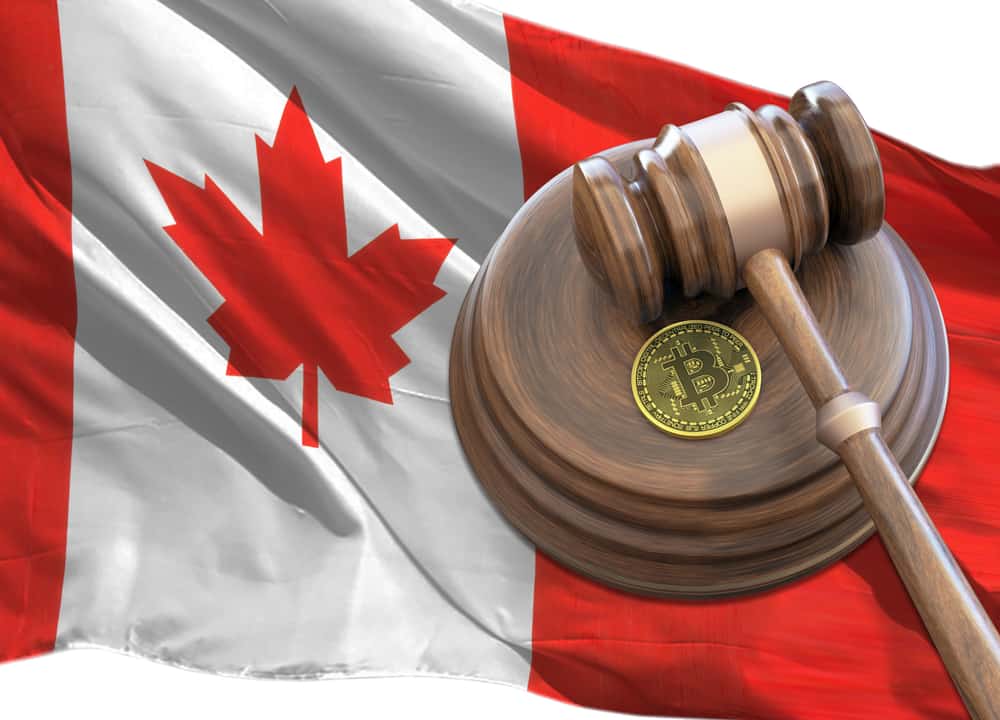 Brokers that trade other assets as well as cryptocurrency will generally be regulated by the CSA and/or provincial authorities, such as the Ontario Securities Commission, the British Columbia Securities Commission, and the Autorité des Marchés Financiers, and you can check this by going direct to the regulators' websites.
Although crypto trading is fully legal in Canada, this does not mean that it is free of risk. Crypto trading is inherently risky, so it is vital to pick a reliable broker or exchange in order to avoid any extra risks or problems. If you are a Canadian crypto trader, you'll also want to monitor new crypto legislation in Canada, which will undoubtedly be putting new rules and regulations in place in the future.