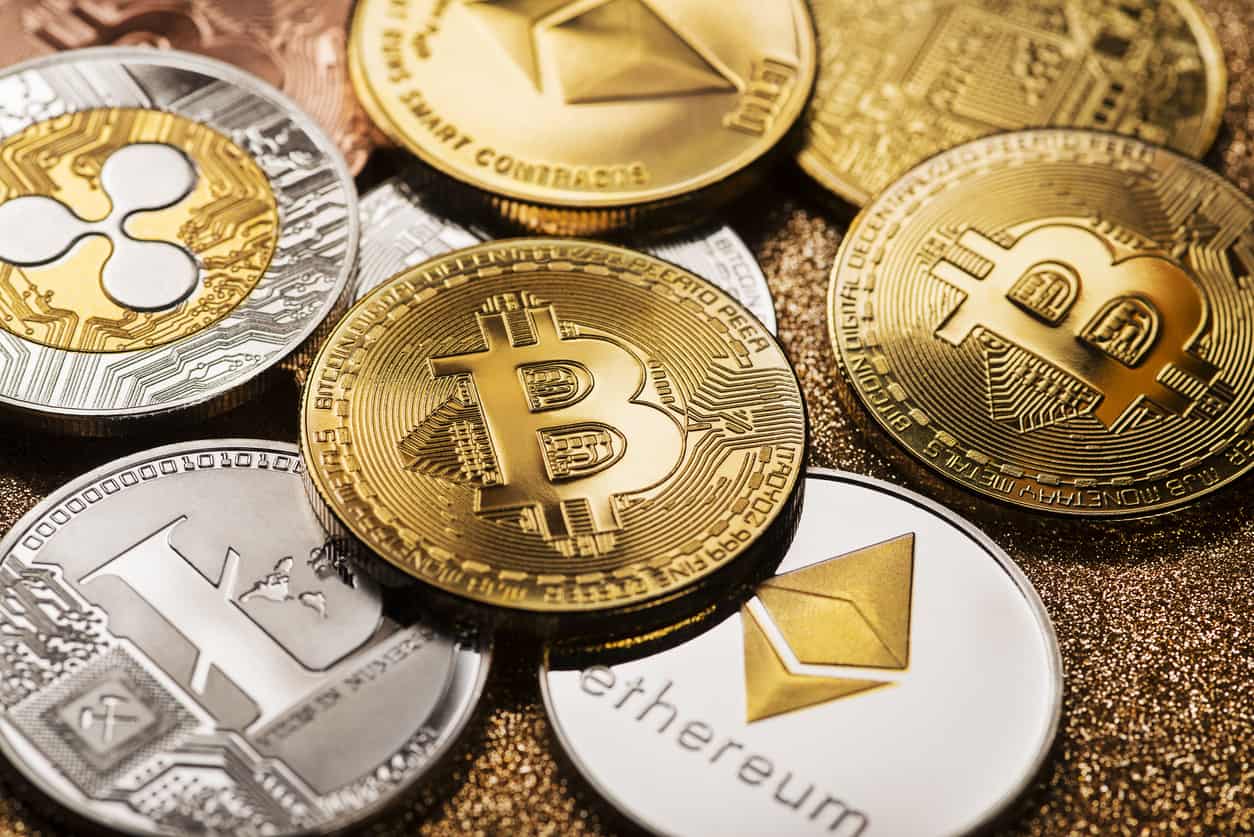 If you're a Canadian resident interested in trading cryptocurrency, you may have questions, such as: is crypto trading legal in Canada? Is it regulated? How do I find the right brokerage or exchange where I can safely trade cryptocurrency in Canada? Below, we're going to answer all these questions, and take a look at how to stay safe and ensure that you're operating within the law as a Canadian crypto trader.
What Is Crypto Trading?
While Bitcoin is still the most famous cryptocurrency in the world, there are now thousands of different crypto coins, many of which are widely available to trade via brokers and crypto exchanges. Cryptocurrencies are decentralised digital currencies that can be bought and sold online using cryptography and blockchain technology to record transactions and keep track of these virtual currencies.
While cryptocurrencies are commonly referred to as digital coins, or altcoins, there is no physical coin, or banknote, involved in crypto transactions. When you buy cryptocurrency, you actually buy private keys that you store in a crypto wallet, and this can be kept either online or off. Your private keys are extremely valuable because if you lose them, you have effectively lost your crypto assets. In that way, they are a little like cash.
Cryptocurrencies can be bought with fiat currency such as US or Canadian dollars, and can be traded against fiat currency or against any of the numerous other crypto coins out there. New coins are being developed all the time, and investing in newer coins can pay off if they then become wildly popular. However, many new crypto traders tend to stick with trading the better-known altcoins initially. Apart from Bitcoin, some of the more common coins you will find on crypto exchanges are Ethereum, Tether, Binance, Ripple, Cardano and Solana.
It is certainly possible to simply buy and hold Bitcoin or other crypto assets in Canada, and that is completely legal. If you are regularly buying and selling cryptocurrencies via a broker or online exchange, however, then you are trading, and may be required to pay tax under Canadian tax laws if you make a profit.
Is Crypto Trading Legal in Canada?
The short answer is yes, it is legal to buy, sell and trade cryptocurrency in Canada, and it is an increasingly common form of trading. However, it is always necessary to clarify this so that you know what you are getting into if you trade cryptocurrency.
Cryptocurrency is not legal tender in Canada. This does not mean that it cannot be legally used and traded. It simply means that it is not the official currency issued by the Canadian government and backed by its central bank. That would be the Canadian dollar.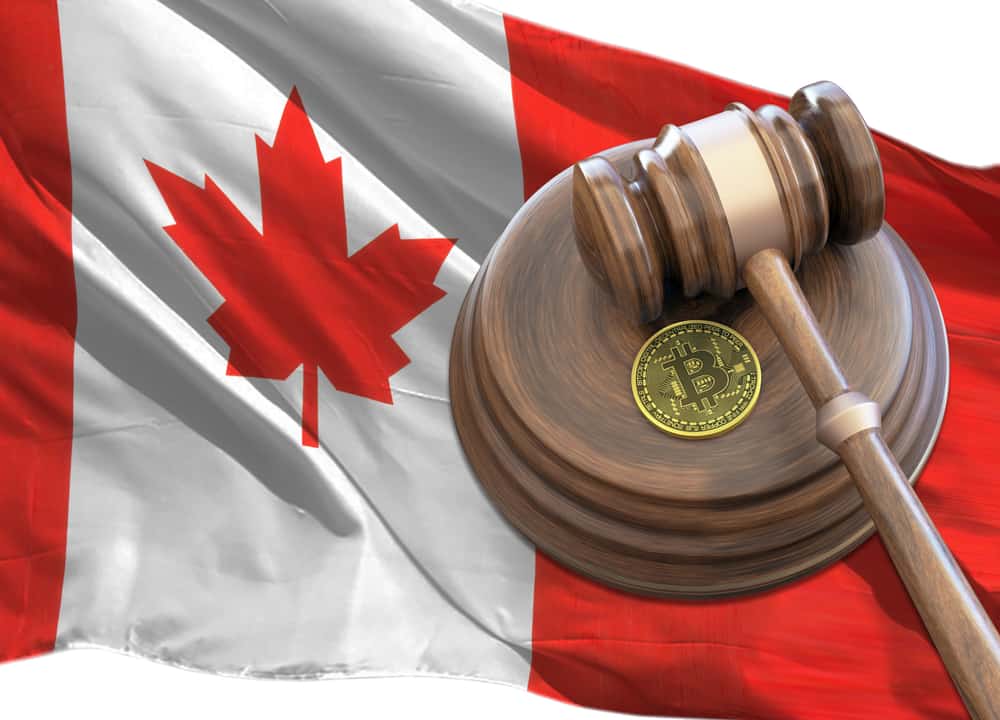 It is also not recognised in the same way as other fiat currencies such as the US dollar. Cryptocurrency is not issued by banks and protected by national governments in the same way as any official national currency would be.
Unlike some countries, it is also legal to trade contracts for difference (CFDs) in Canada, and it is possible to trade crypto CFDs if you can find a broker you are happy with that offers them. Not every CFD broker offers cryptocurrency, so you may have to shop around a little. When you do find a CFD broker that offers crypto, be prepared for the fact that many will offer very restricted levels of leverage to retail traders. Some registered crypto asset trading platforms in Canada can offer leverage to retail clients, but some are only able to offer it to institutional investors. This will also depend on the jurisdiction in which the platform operates, as there are some differences between provinces.
Who Regulates Crypto Trading in Canada?
An ongoing issue for crypto traders is the fact that regulation around cryptocurrency is still very much in development in Canada as in most other countries. For many years, cryptocurrency and crypto trading have been largely unregulated, and crypto traders have very much traded at their own risk.
This is still the case to a certain extent, but there is now pressure to regulate crypto assets as securities under Canadian law. The Canadian Securities Administrators (CSA) has yet to create any specific rules around crypto, but it has issued guidance and clarifications of existing laws aimed at assisting crypto developers in determining if an Initial Coin Offering (ICO) is likely to constitute a securities offering.
To complicate things a little further, the CSA has expressed the view that even though cryptocurrencies might not constitute securities, exchanges that allow for the trading of such currencies are actually selling a claim on that digital currency, and that claim constitutes a security.
The CSA has also sought to put regulations in place that will involve the registration of crypto asset trading platforms (CTPs), and in August 2022, announced that any CTPs "seeking to continue offering services prior to becoming registered must provide a public undertaking to their principal regulator" with the aim of "satisfying certain regulatory concerns" (source: Osler). In short, regulation is still developing in Canada, and any keen crypto trader should keep an eye on how new legislation is progressing.
One thing you do need to be aware of, from a legal standpoint, is that when it comes to tax on cryptocurrency in Canada, the Canada Revenue Agency (CRA) treats crypto much like a commodity, meaning that profits from crypto trading are taxable and tend to be taxed as a capital gain, if you are trading as an individual, or as business income if your crypto trading activities are significant enough to be seen as a business.
How to Choose a Safe Crypto Broker in Canada
There are various brokerages that serve clients in Canada where you can trade cryptocurrency alongside other financial assets. There are also dedicated crypto exchanges, which operate slightly differently.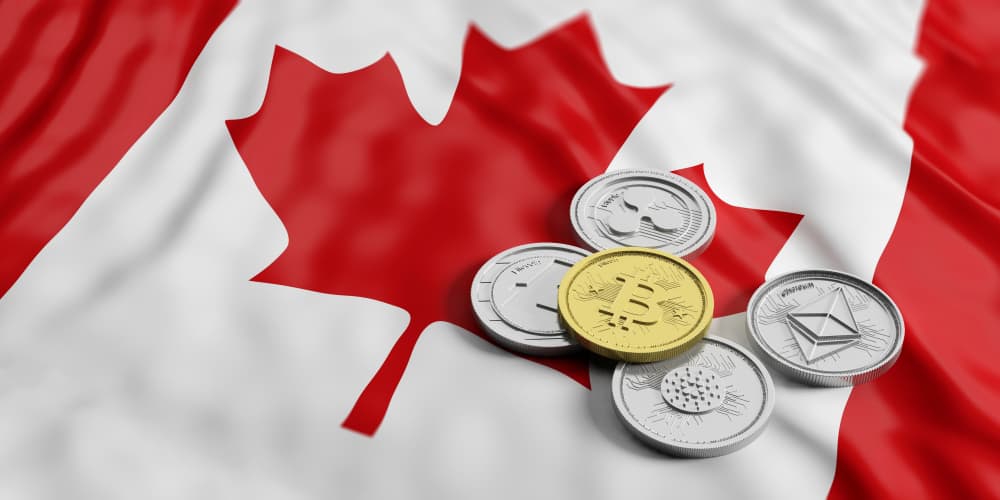 As already mentioned, Canadian crypto asset trading platforms (CTPs) now have to be registered, or initially provide a public undertaking to their principal regulator that they will satisfy various regulatory concerns. So, check if the CTP you choose is registered or planning to become so, and take steps to ensure that it is following all best practices laid out by the CSA.
If you are trading via CFDs, remember that any CFD broker that operates in Canada needs to comply with financial regulations laid out by the Investment Industry Regulatory Organization of Canada (IIROC). Depending on where you live, CFD brokers may also be overseen by one of three provincial agencies:
Ontario Securities Commission
British Columbia Securities Commission
Autorité des Marchés Financiers
While it is vital to choose a safe and regulated Canadian crypto broker, there are various other aspects of the brokerage you will also want to check on. What is important to you will depend on your individual needs and requirements, but you will probably want to find a broker with a user-friendly platform, a reasonable minimum deposit, good site security, and a choice of crypto assets to trade, preferably with low fees and charges.
New crypto traders may also be interested in things such as a demo account, which can help you to limit your losses by allowing you to practice with virtual funds. Using a demo account means that you can get familiar with how the platform works and practice trading strategies before investing any real money. You may also be interested in things such as social trading and copy trading platforms, which can help new traders get the hang of trading successfully.
The Safest Crypto Brokers in Canada
There are some excellent, safe crypto brokers in Canada, but you should always be on the alert for possible scams and low-quality brokers that simply don't offer the best service. We regularly review crypto brokers to ensure that they are offering their clients a high level of service and fair trading conditions. Here is our list of the safest crypto brokers in Canada:
Broker
Features
Min Deposit
EURUSD Spread
76% of CFD traders lose money

US Clients: No

Regulated : Yes

Social Trading Platform
FCA & CySEC Regulated
Minimum Deposit $50 (varying across region)
Demo Account
Copy Trading
2000+ Instruments

$50 (varying by Country)
from 1

Sign Up

76% of retail investor accounts lose money when trading CFDs with this provider. You should consider whether you understand how CFDs work, and whether you can afford to take the high risk of losing your money.

Your capital is at risk

US Clients: No

Regulated : Yes

CySEC regulated.
Good for beginners with excellent trading academy.
Beginner Friendly

$500
From 0.6 pips
As our crypto trading review has shown, cryptocurrency trading is legal in Canada and there are some regulations in place to keep it safe for Canadian traders. New legislation and regulations are evolving though, so it is advisable to keep up with crypto news in Canada to ensure that your broker is complying with new legislation. Make sure that the CTP you choose is registered and that it follows all best practices and complies with the various laws and regulations that are in place to protect Canadian traders.
To be as safe as possible, take the time to make sure that you fully understand how cryptocurrencies work, and what risks are involved in trading them. Crypto trading can be exciting, and sometimes highly profitable, but it is also risky, so make sure that you do your research first and are aware of all the issues involved, as well as the legalities, regulations and tax implications.