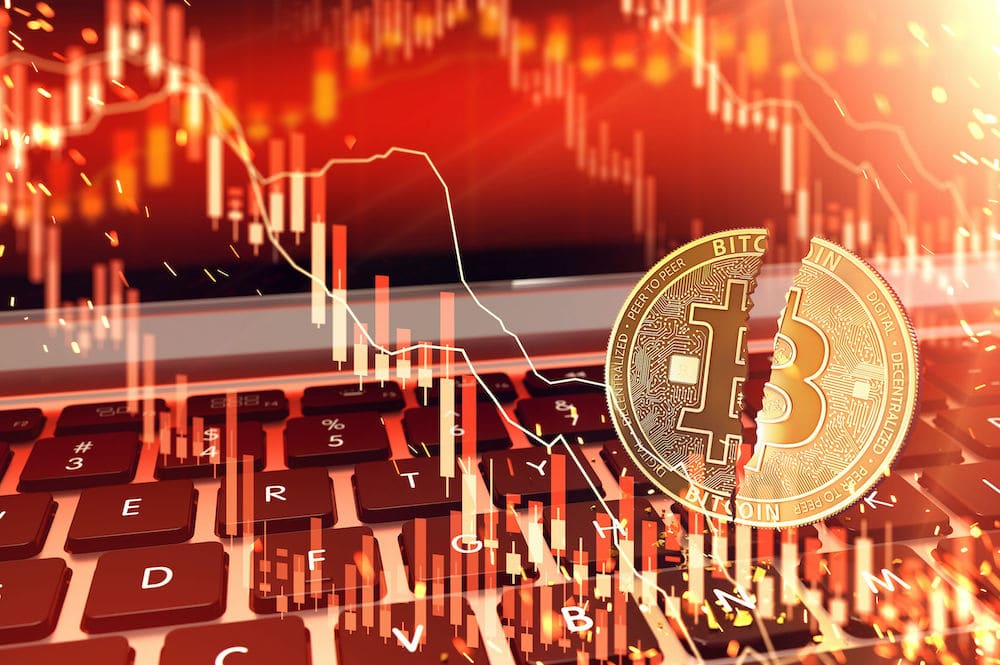 A man who spent time in prison in relation to fraud has been hit by fresh charges – this time relating to cryptocurrencies.
Jack Abramoff, who went to prison for years over a decade ago amid charges of tax evasion, mail fraud and more, now stands accused of various aspects of crypto fraud.
It is understood that Abramoff made claims about an associate's new digital asset, which was named AML BitCoin.
He apparently claimed that it was a better version of the pre-existing, world-famous cryptocurrency bitcoin.
Authorities, however, have since described this asset as fraudulent.
They also said that the offering made by Abramoff and others was unregistered.
He could face a prison sentence with a maximum of five years.
According to press reports, Abramoff has submitted a guilty plea in relation to the charges.
Lobbying is a technique used by organisations to influence or persuade governments and other decision-makers to act in a particular way, and Abramoff has worked in this sector for years.
It is understood that he has also reached a settlement with a regulator in relation to the case.
He came to an agreement with the Securities and Exchange Commission (SEC) over the digital securities offer.
The case does, however, have a much broader scope than just Abramoff.
The SEC has also charged the NAC Foundation and its chief executive officer Marcus Andrade.In a statement, the regulator provided more information about the allegations, including a suggestion that the pair and the NAC Foundation managed to get millions of dollars out of thousands of traders.
"The SEC alleges that Nevada-based NAC Foundation raised at least $5.6 million from more than 2,400 investors by selling tokens that could later be converted to AML BitCoin," it said.
"According to the SEC's complaints, NAC and its CEO portrayed AML BitCoin as superior to the original bitcoin, with anti-money laundering, anti-terrorism, and theft-resistant technology built into the coin on NAC's own 'privately regulated public blockchain.'"
"The SEC's complaints allege that in reality none of the touted capabilities existed and the development of AML BitCoin and its blockchain was in the very early stages," it added.
In a further powerful statement, Kristina Littman, who is the chief of the SEC Enforcement Division's Cyber Unit, claimed that the defendants "repeatedly misled" people who invested.
"We allege that these defendants repeatedly misled investors into funding non-existent technology, falsely claiming that the technology would make digital asset transactions more secure," she said
"Investors are entitled to truthful information so they can make fully informed investment decisions," she added.
The complaints from the SEC side of the case were filed in the Northern District of California.
It is understood that Abramoff has now committed to paying $50,000 in disgorgement.
On top of that, he is understood to have committed to paying $5,501 in interest.
The criminal case was brought about by David Anderson, a US Attorney in San Francisco.
---
Olympic Legend Usain Bolt Lost $12m in Savings Scam
24.01.2023
Usain Bolt loses $12m in an alleged investment scam Jamaican officials and the FBI are investigating investment manager Stocks and Securities Ltd Others are feared caught by the scheme Jamaican Olympic sprinter Usain Bolt has had a $12m savings and investment account he set up for his retirement wiped out.
Read more
Phoney Pastors Caught Running $28m Church-Based Ponzi Scheme
17.01.2023
Churchgoers targeted by scammers posing as pastors A total of $28m fraudulently taken from largely immigrant community Promises of 'financial freedom through God' undone by the fact the project was a massive Ponzi scheme Deception, distraction, and abuse of trust are standard tools of fraudsters.
Read more
Safest Forex Brokers 2023
Forex Fraud Certified Brokers
Stay up to date with the latest Forex scam alerts
Sign up to receive our up-to-date broker reviews, new fraud warnings and special offers direct to your inbox
Stay up to date with the latest Forex scam alerts