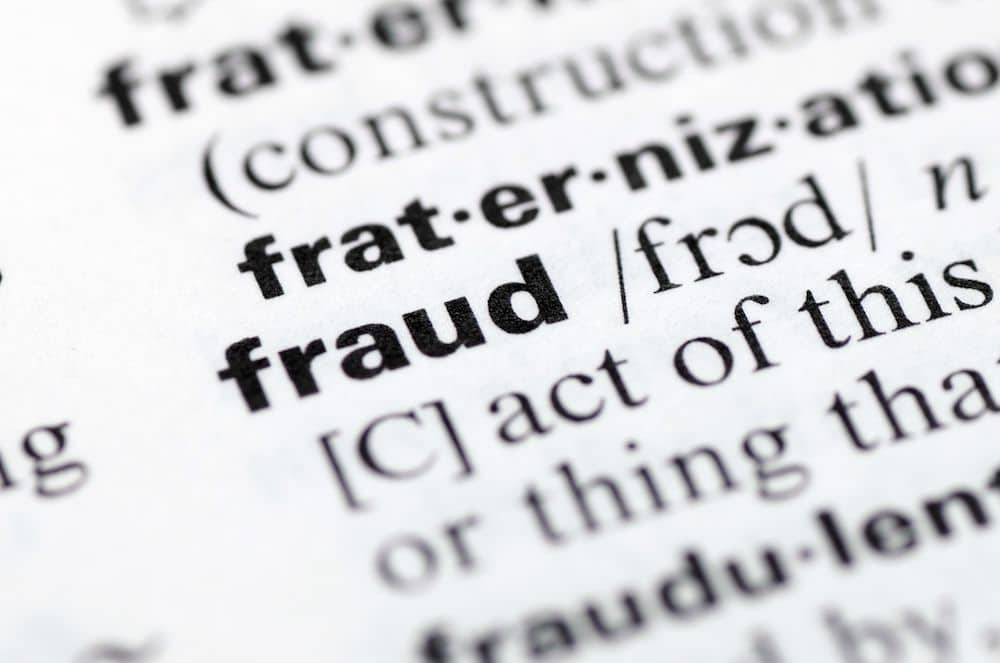 A US regulator has secured yet another win against a trader accused of running a fraudulent foreign exchange scheme – this time by securing a default judgement.
The Commodity Futures Trading Commission (CFTC) has been granted a default judgement against a foreign exchange scheme called VOS Capital Management.
The judgement was also issued against the man who ran it, Dominick Carducci.
Default judgements are issued in situations in which the defendant does not come before the court or provide the required information to defend their case.
In this case, the CFTC then filed a motion to have the default judgement entered.
This week, the motion was approved by Judge P. Kevin Castel of the New York Southern District Court.
Now, Carducci and his firm are both permanently banned from all sorts of conduct pertaining to trading.
Overall, they will be forced to pay millions of US dollars.
The amount of restitution they are required to pay has been set at $953,875.
They will also be required to shell out a civil monetary penalty of $2,861,625.
According to the industry press, this figure was calculated tripling the financial gains the pair derived.
Carducci and VOS stand accused of operating a scam forex scheme that saw them take and then misappropriate funds from traders – however, they claimed that they would instead use the money for pooled, leveraged forex trading.
At the time that the charges were brought last year, the CFTC divulged more details about the accusations.
"Starting in at least August 2016, according to the complaint, the defendants fraudulently solicited and misappropriated money from at least 30 individuals for pooled investments in retail forex," it said.
"Between August 2016 and September 2018, the defendants received at least $1.1 million from pool participants for investment in commodity pools that would purportedly trade forex."
However, the scheme allegedly descended into fraud quite quickly.
"The defendants, however, never traded forex on behalf of pool participants, and concealed their fraud by issuing false account statements to the pool participants," it said.
It also went on to list a wide range of alleged misrepresentations made by Carducci and the firm.
They claimed that they "had made large profits for themselves and pool participants from trading forex", the CFTC said, and that they "maintained a forex trading account with a registered foreign exchange dealer that had $12 million under defendants' management".
They also promised that "pool participants would realize profits of up to 18% per month on their investments without losses" and that "pool participants could withdraw the funds they had invested upon request".
Ultimately, however, Carducci and VOS then spent it on personal items.
The "defendants used the majority of those funds to pay Carducci's personal expenses, and to support his lavish lifestyle by, among other things, acquiring luxury automobiles and paying for international travel," it alleged.
"The remainder of the funds was paid to some pool participants, in the style of a Ponzi scheme," it added in the press statement.
---
Olympic Legend Usain Bolt Lost $12m in Savings Scam
24.01.2023
Usain Bolt loses $12m in an alleged investment scam Jamaican officials and the FBI are investigating investment manager Stocks and Securities Ltd Others are feared caught by the scheme Jamaican Olympic sprinter Usain Bolt has had a $12m savings and investment account he set up for his retirement wiped out.
Read more
Phoney Pastors Caught Running $28m Church-Based Ponzi Scheme
17.01.2023
Churchgoers targeted by scammers posing as pastors A total of $28m fraudulently taken from largely immigrant community Promises of 'financial freedom through God' undone by the fact the project was a massive Ponzi scheme Deception, distraction, and abuse of trust are standard tools of fraudsters.
Read more
Safest Forex Brokers 2023
Forex Fraud Certified Brokers
Stay up to date with the latest Forex scam alerts
Sign up to receive our up-to-date broker reviews, new fraud warnings and special offers direct to your inbox
Stay up to date with the latest Forex scam alerts