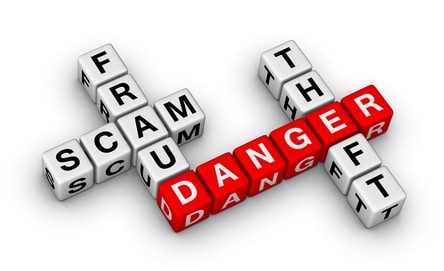 One of the more recent additions to the forex automated trading software market consists of "High Frequency Trading" Expert Advisor or EA forex trading robot software packages like Trade Chimp, a hyperactive trading monkey! Read all about it below. Trade Chimp is one of several Expert Advisors offered by Renegade FX, LLC and often represented online by Steve Rundhammer. Read an overview article about managed accounts fraud or this one on forex software frauds.
To its credit, the rather simple Trade Chimp website refrains from the excessive sales pitch featured on the vendor websites for most commercial automate forex trading software packages.

The website initially represents the EA software as a "hyper-scalping workhorse". Also, while the EA originally started trading only on the rather esoteric AUD/NZD cross rate, its range has recently been expanded to include the more liquid GBP/JPY, GBP/CHF, EUR/JPY, EUR/GBP, EUR/CHF and GBP/USD currency pairs.
The website also provides an impressive, but somewhat misleading, "live performance report" that shows results from running the EA in a demo account since September of 2009 to date.
Managed Accounts, Monthly Fees and Commissions
Renegade FX currently offers two types of fully managed trading accounts to operate Trade Chimp with, with a semi managed account type currently on hold. The minimum deposit for either type of account is a rather large $5,000 which can only be opened with the ATC forex broker at present.
Interestingly, references to semi-managed accounts appear on the Trade Chimp website which the company apparently offered at one time. On further inspection, it appears that Renegade FX has suspended this service temporarily because of complications that some of their customers were having, and until they get additional forex brokers to host their EA.
In addition to the rather large $5,000 minimum deposit for a forex brokerage managed account, Renegade FX also charges a high monthly fee of $199 for two different types of managed accounts that have different fee structures.
The first type of account they offer charges a one pip per trade commission plus a 25% "Performance Fee", while the other type of account charges a straight 1.3 pip commission on every trade. These commissions might seem small, but given the huge number of trades this trading monkey can churn out, they can really add up!
Nevertheless, the lowest cost alternative for Trade Chimp costs $149 for you to demo the Trade Chimp EA yourself during a 60-day evaluation period, although this is certainly not a free trial since the money is non-refundable. Make sure to consider that hard fact if ever tempted to fork over your cash to the Trade Chimp's vendors.
Trade Chimp Demo Account Results
Trade Chimp's posted results from trading in a demo account, while seemingly impressive, can also be rather deceptive. For a start, calling them a "live performance report" when they are only demo account results just does not seem honest.
Secondly, the demo account is set up with ATC which is currently the only broker which can run the EA. Also, since they are not live results, they do not take into account slippage or other forex dealing problems like the recent ban on hedging in the United States.
These demo account results also clearly show the amazingly high cost of commissions when operating this EA. Overall, the Chimp's huge number of trades cost this demo count a massive $223,332.56 in commissions to make just $264,759.18.
The account therefore shows a profit of only $41,293.99 made from a total of 5,249 trades that were not cancelled, with performance statistics of 4,579 winning trades and 670 losing trades. Presumably, these high frequency trading results do not yet include the possible 25% performance fee or the $199 monthly lease expenses.
This time the EA seems to have made money, theoretically at least, but remember to consider what would happen if this hyperactive trading monkey loses money. Apparently, the user will end up being asked to pay these huge commissions to the broker on top of any trading losses incurred.
Like with any churn and burn broking scam, this trading monkey seems to be working more for those who are making the commissions and fees than for the "investor" putting their funds at risk.
The Hedging Issue
Furthermore, the automated trading software also sometimes sends buy and sell signals at the same time, thereby qualifying such transaction pairs as a hedge to U.S. based regulators.
This presents a major problem because the National Futures Association or NFA has banned hedging in U.S. retail forex accounts as of May 15th, 2009.
As a result, this hedging feature must be disabled on live accounts based in the United States and therefore can impact real performance considerably, according to former users of the software.
Serious Forex Trading Problems With Trade Chimp
While EAs can appear to make money in demo accounts, the fact remains that a real, funded account subjected to a live trading environment has not been displayed for this purportedly extraordinary trading system. This highly suspicious fact provides a good indication that the developer probably does not trust the system enough to showcase its live trading results.
Furthermore, while some people who have been using the service for a short period of time seem pleased with the results, others who have used the program longer have usually had a chance to experience the serious flaws inherent in this automatic forex trading system.
For example, at least one now disenchanted Trade Chimp user, who probably now feels he was made a monkey of by trusting this hyperactive forex scalping system, was initially very happy with the results of the Chimp's performance.
Nevertheless, after a little over two months of watching the EA trade rather well, the forex market eventually experienced a night of extreme volatility while the EA was running a vendor recommended parameter profile.
According to this user's discussion forum post, the Chimp's automatic trading added to losing positions until the broker stopped out all positions with margin calls. It thereby turned his two trading accounts, which he claims were not using excessive leverage, from six figure balances to zeros overnight.
Basically, having an automated system attempt to input a high volume of trades and scalp rapidly in fast markets makes little sense if even an experienced human trader would better off staying out of the market. Nevertheless, the Trade Chimp is certainly not the only EA known to have a problem dealing with volatile forex market price action.
Conclusion – Give This High Frequency Trading EA a Miss
Overall, a number of warning signs about this high frequency trading EA point to a rather unique churn and burn style of forex fraud being perpetrated here. In essence, the self-managed EA almost certainly overtrades to the broker's and vendor's clear benefit, but not necessarily to their customers' benefit.
With the managed accounts that Renegade FX offers, you also need to let your hyperactive Trade Chimp monkey trade away with unlimited mechanical abandonment, effectively giving it free rein to churn and burn up your trading account with commissions and fees.
Another forex fraud red flag is the fact that only one broker currently supports this EA, despite its high commissions generated due to the excessive trading volume the EA demonstrates, and then only if you deposit the rather large sum of $5,000 and pay $199 per month for the software lease to the vendor.
Regardless of how you look at it, the Trade Chimp is a great deal for the online forex broker hosting it, the vendor selling the $199 monthly service, and the apparently helpful front man that runs this outfit who shows only demo results because he apparently cannot trade it profitably in his own live account and post those results instead.
Nevertheless, the Trade Chimp may not be a sound investment at all for the forex trader looking for a decent automated trading solution that works over the long run.
In closing, a nugget from the disclaimer at the bottom of the Renegade FX, LLC website promoting Trade Chimp pretty much says it all:
"The possibility exists that you could sustain a total loss of initial margin funds and your position will be liquidated and you will be responsible for any resulting losses."
Frankly, this statement just does not inspire trust in their software, as numerous disgruntled Trade Chimp users have already discovered. As a result, we strongly recommend giving this HFT automated forex trading software product a miss.
Other useful stories to learn more about similar frauds:
Millions spent on a private jet, strip clubs and luxury cars in a managed account fraud.
Watch out for free expert advisor software.
Potential managed account forex fraud.
A managed account fraud that promised quick and extremely high returns.
---
Safest Forex Brokers 2023
Forex Fraud Certified Brokers
CFDs are complex instruments and come with a high risk of losing money rapidly due to leverage. Between 74-89% of retail investor accounts lose money when trading CFDs. You should consider whether you understand how CFDs work and whether you can afford to take the high risk of losing your money.
Stay up to date with the latest Forex scam alerts
Sign up to receive our up-to-date broker reviews, new fraud warnings and special offers direct to your inbox
Stay up to date with the latest Forex scam alerts