If there is one thing that a modern-day Ponzi schemer knows full well, the more impressive and electronic your offering, the easier it is to persuade new converts to part with their money. The Internet wave may have reshaped how we live our daily lives, but we sometimes forget that criminals can ride this same wave to fame and fortune at our expense. The "Web" also knows no national boundaries, such that a wider net can be cast to catch the unwary and unsuspecting souls among us.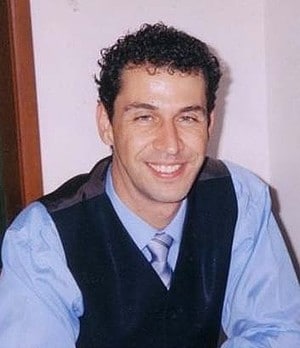 Senen Pousa (seen on the left), a resident of Australia, and his companion in crime, U.S. Resident Joel Friant, thought they had it all figured out when they formed their company, Investment Intelligence Corp. ("IIC"). They even drew in another partner in Texas, Michael Dillard and Elevation Group, Inc., to broaden their network. By using the latest sophisticated tools for networking, they hosted "wealth creation" webcasts, webinars, podcasts, emails, and other online seminars via the Internet to solicit their unwitting prospective clients on a worldwide basis to deliver funds to forex accounts at IIC.

A $53 million scam of 960 clients
How many customers were tricked by this modern-day chicanery? Legal filings allege that 960 global clients (697 in the States) were fleeced to the tune of $53 million. Unsuspecting investors came from every corner of the globe from Australia to the United Kingdom, Canada, Germany, the Netherlands, and Singapore, not to mention the United States and other countries. The defendants never bothered to get registered with the CFTC, another fact that would have been discovered if proper due diligence had been performed.
Too good to be true returns?
Were there any outrageous claims of quick riches and little risk on the front end? These crooks had decided that one or two guarantees might not be enough to convince their "marks", so they expanded their list of commitments to the following:
A monthly return of 9 percent;
That IIC's managed forex trading would risk less than 3 percent of a client's capital per transaction;
That IIC was able to limit the risk inherent to forex trading by limiting its managed forex trading to 2 to 5 trades per month, and
That IIC has six "proprietary traders" working 24 hours a day trading clients' funds.
None of these representations made to prospective clients was ever proven to be true, but at least the tone mimicked prudent risk and money management principles. The complaint filed alleges that by May of 2012, over 60% of invested capital had already been lost, and IIC and its agents had conducted over 200 forex transactions in each client's account, a direct violation of contractual guarantees.
The courts have already frozen the assets of IIC, doing business as ProphetMax Managed FX, and books and records of the firms have been seized. This case, however, is in its early stages. Jail sentences and civil penalties will surely follow. If investor funds are not recovered, which is highly likely, the defendants will have restitution added to their future liabilities.
The lesson
The simple lesson is that the long arm of the law can reach across national borders, even in this modern age where anonymity on the Internet can facilitate a host of sins. Investors need to be aware and suspicious, especially when an international flair is added to the mix of marketing enticements.
Further Reading:
Learn more and read about other managed account forex frauds
Learn more about Forex HYIP scams
Bernard Madoff in one of the largest forex frauds ever
Returns too good to be true? Read all about it.
---
Safest Forex Brokers 2023
Forex Fraud Certified Brokers
CFDs are complex instruments and come with a high risk of losing money rapidly due to leverage. Between 74-89% of retail investor accounts lose money when trading CFDs. You should consider whether you understand how CFDs work and whether you can afford to take the high risk of losing your money.
Stay up to date with the latest Forex scam alerts
Sign up to receive our up-to-date broker reviews, new fraud warnings and special offers direct to your inbox
Stay up to date with the latest Forex scam alerts