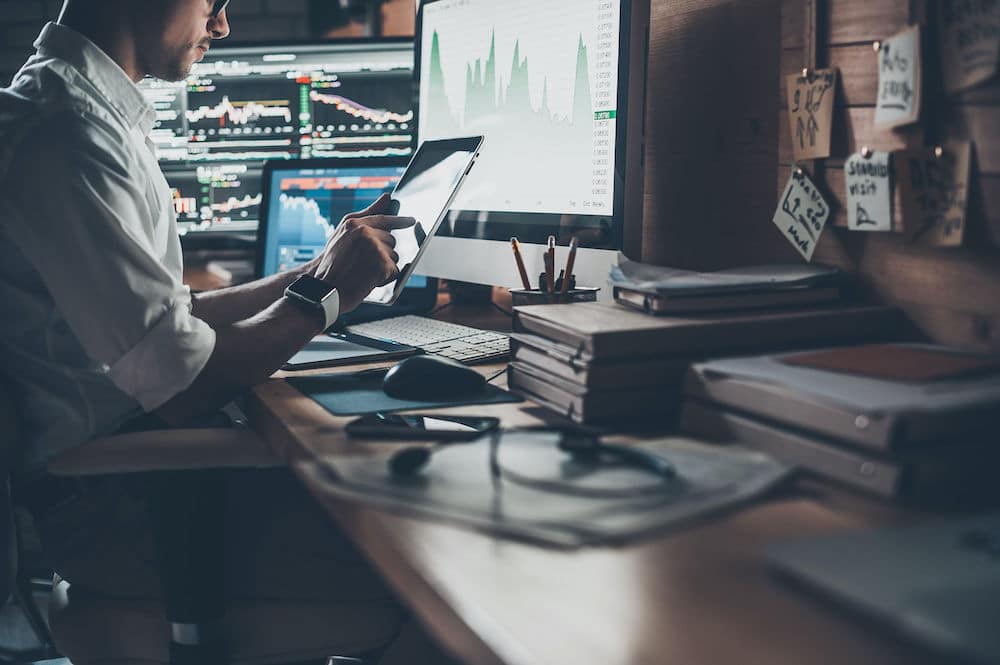 The British pound is likely to come out as one of the major victors in the global decline of the US dollar, analysts say.
Sterling, which has been besieged for months by general fears about the economic impact of the coronavirus as well as specific worries about the potential impact of Brexit, has seen rises to highs in recent days.
Earlier in June, for example, the currency reached the 1.2815 position.
Now, it is expected by some analysts to return to this former high point.
Some are also forecasting that there may be even more of an upward trend as time goes on.
The currency may, for example, find itself at the key level of 1.3200 at one stage.
Several factors have contributed to this change.
Brexit is one of the most significant – the two sides are working towards a deadline of the end of 2020 in order to iron out thorny trade-related issues and strike a trade deal.
While worries over whether this would materialise has held back the pound in the past, it is now believed that there could be some progress on the cards.
Over the previous fortnight, there has been some progress made in talks, though this remains negligible.
In terms of the British economic calendar, meanwhile, there is not much scheduled in for this week.
One major event is likely to be the mortgage approvals metric for June, which is due out at 8:30am GMT on Wednesday.
This is due to show a change from just over 9,000 to 35,000.
When a currency experiences a sparse economic calendar, it tends to mean that events in other major economies are likely to be responsible for any market moves.
In the US, for example, this week will see a meeting of the country's Federal Reserve.
The Federal Open Market Committee will meet to decide on the central bank's latest tranche of responses to the economic consequences of the coronavirus pandemic.
It is widely forecast to show that it is willing to inject further liquidity into the American economy if it is required.
This, in turn, is likely to leave the greenback floundering even further in the forex markets, leaving the pound free to potentially run up the middle.
The picture could be distorted, however, if the US Congress manages to agree a stimulus package in time.
One proposal on the cards is to deliver a four-figure sum of cash to each member of a huge swathe of the American population in an attempt to get the sluggish, pandemic-affected economy moving once again.
If this materialises, it may well be interpreted by the markets as a reason to give the greenback another chance.
Ongoing deadlock between Republicans and Democrats, however, could leave traders convinced that no stimulus package will materialise.
---
Olympic Legend Usain Bolt Lost $12m in Savings Scam
24.01.2023
Usain Bolt loses $12m in an alleged investment scam Jamaican officials and the FBI are investigating investment manager Stocks and Securities Ltd Others are feared caught by the scheme Jamaican Olympic sprinter Usain Bolt has had a $12m savings and investment account he set up for his retirement wiped out.
Read more
Phoney Pastors Caught Running $28m Church-Based Ponzi Scheme
17.01.2023
Churchgoers targeted by scammers posing as pastors A total of $28m fraudulently taken from largely immigrant community Promises of 'financial freedom through God' undone by the fact the project was a massive Ponzi scheme Deception, distraction, and abuse of trust are standard tools of fraudsters.
Read more
Safest Forex Brokers 2023
Forex Fraud Certified Brokers
Stay up to date with the latest Forex scam alerts
Sign up to receive our up-to-date broker reviews, new fraud warnings and special offers direct to your inbox
Stay up to date with the latest Forex scam alerts