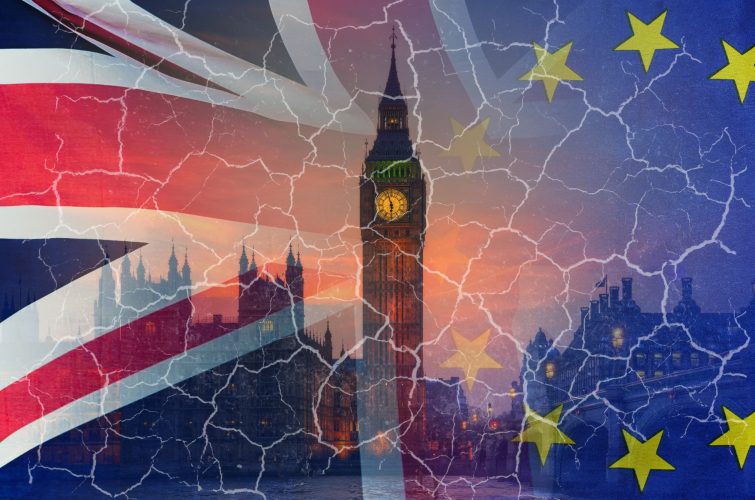 The pair containing the single European currency and the British pound has been closely watched in recent weeks.  The two currencies represent the two sides of the ongoing Brexit battle – a debate that began many years ago and was far from resolved by the outcome of the 2016 referendum.
The UK has now technically quit the bloc, but the key event for the two sides will ultimately be whether they can reach a trade deal.  At present, it is looking as though a deal may not be reached in time – though there is still a further window in which the two sides could come to an eleventh-hour deal.  The general outlook, however, appears to be moving towards firm no-deal planning.
One recent report suggested that the British government is looking at a "worst-case scenario" in which lorries attempting to cross into Europe from the country could face delays of 48 hours.  The effect of this and other questions on the price charts, however, is interesting.
The EUR/GBP pair appears to be showing bullish tendencies now that involve consolidation of prices.  One key point to watch for on the price charts, according to strategists, is the 0.9282 level.  From there, further resistance could be encountered well above the 0.93 level – 0.9325, to be precise.  Ultimately, the 0.9424 point could come into play if the single currency continues to persist with its run of good fortune in this pair.
It could go the other way and develop a bearish streak, however.  This would entail a move below the 0.9176 point on the charts.  From there, the tipping point at the high end of the 0.90 section and the low end of the 0.91 point could also be relevant.
Aside from Brexit and technical analysis, however, the two currencies have a number of major events on the horizon as the remainder of the week unfolds.  On Thursday morning, for example, an economic bulletin will be released by the European Central Bank.
This bulletin, which comes out once a fortnight after the Governing Council has met to discuss which monetary policy levers – if any – it intends to use, will be out at 8 am GMT.
A speech from the Bank of England's governor, Andrew Bailey, will take place at 2 pm GMT.  This is likely to be the dominant event of the day for pound traders and could hold clues as to what the Monetary Policy Committee is expected to do next.
Friday of this week will commence with a British public sector net borrowing figure for August, which is due out at 6 am GMT.  Later in the day, the Bank of England will be back on the agenda when its quarterly bulletin for Q3 2020 is released to the public.  This is due to take place at 11 am GMT.
---
Safest Forex Brokers 2022
Forex Fraud Certified Brokers
Stay up to date with the latest Forex scam alerts
Sign up to receive our up-to-date broker reviews, new fraud warnings and special offers direct to your inbox
Stay up to date with the latest Forex scam alerts