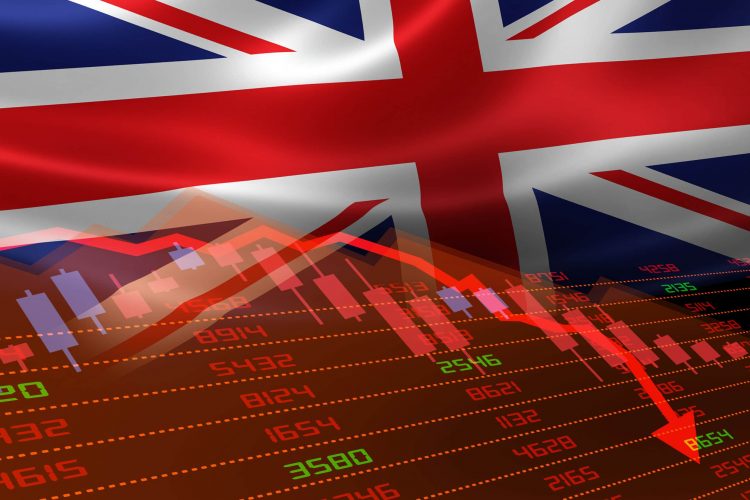 The US dollar staged a surprising comeback on Monday as a fresh wave of concerns over the latest twist in the saga of the coronavirus pandemic appeared to bed in.
The pound was one of the main losers from this – and, in price chart terms at least, this made contextual sense.  The charts show that the pound is on a losing streak away from the high point of 1.3483 that it reached at one point earlier in the year.
Strategists have since identified the apparent presence of what is known as a 'Bear Flag continuation pattern' – suggesting that the downward trend is here to stay, at least for now.   It was also flagged by analysts that this trend has been noticed close to one of the most important and market-moving average levels, which in the pound's case is 1.2760.  This downward trend makes it unlikely that sterling will hit the 1.30 point on the charts, which is in turn likely to send a clear note to the markets that the outlook is gloomy.
From there, analysts say, the support point of 1.2762 could be on the cards.   It could then go on to head below 1.27 altogether.   Away from the price charts, one of the key threats to the pound in the coming weeks is certain to be the coronavirus pandemic.  Britain appears to be particularly vulnerable to a second wave, and one senior medical scientist advising the UK government today made a negative prediction.
Sir Patrick Vallance, who serves as the UK's chief scientific advisor, said that the virus is close to doubling in incidence every week.  It is now widely believed that Britain could face more lockdown measures – suggesting a second knock-on effect.  It is believed that Prime Minister Boris Johnson will make a statement tomorrow outlining what measures the government is likely to take.   Looking at the economic calendar, meanwhile, the pound will also face further tests as the week goes on.
A preliminary Purchasing Managers' Index release for September will be out on Wednesday morning at 8:30 am GMT.  This is due to show a change from 55.2 to 54.3.  On Thursday, meanwhile, there will be a Distributive Trades Survey for September published by the Confederation of British Industry.  Month on month, this is expected to go from -6% to -10%.  Central banking action will be in the spotlight at 2 pm GMT when the Bank of England's Governor Andrew Bailey makes a speech.
While this is unlikely to have the sort of effect on the markets as a meeting of the Monetary Policy Committee might, it will be watched by traders for any signs of potential changes to the policy in the future.  On Friday, there will be a release out looking at public sector net borrowing for August. This is due to come out at 6 am GMT.
---
Olympic Legend Usain Bolt Lost $12m in Savings Scam
24.01.2023
Usain Bolt loses $12m in an alleged investment scam Jamaican officials and the FBI are investigating investment manager Stocks and Securities Ltd Others are feared caught by the scheme Jamaican Olympic sprinter Usain Bolt has had a $12m savings and investment account he set up for his retirement wiped out.
Read more
Phoney Pastors Caught Running $28m Church-Based Ponzi Scheme
17.01.2023
Churchgoers targeted by scammers posing as pastors A total of $28m fraudulently taken from largely immigrant community Promises of 'financial freedom through God' undone by the fact the project was a massive Ponzi scheme Deception, distraction, and abuse of trust are standard tools of fraudsters.
Read more
Safest Forex Brokers 2023
Forex Fraud Certified Brokers
Stay up to date with the latest Forex scam alerts
Sign up to receive our up-to-date broker reviews, new fraud warnings and special offers direct to your inbox
Stay up to date with the latest Forex scam alerts