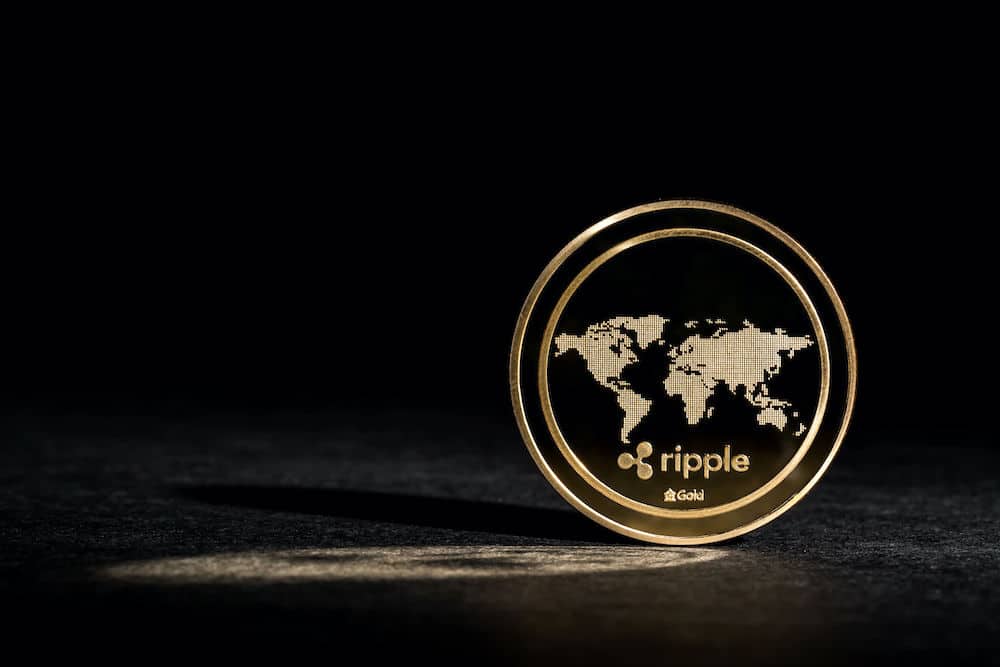 Lawsuit lodged in court against Ripple
The blockchain-powered liquidity provider Ripple has had a class action lawsuit lodged against it in the US.
A firm called Bitcoin Manipulation Abatement LLC is believed to be behind the lawsuit, which was filed last week.
Both Ripple as a business and the firm's CEO, Brad Garlinghouse, are named as defendants in the case.
The lawsuit accuses them of raising a significant amount of funds through an initial coin offering (ICO), and specifically alleges that this ICO was not registered with the correct regulator.
The wording of the court documents appears to accuse Ripple of having done this for profit – and of also engaging in "false advertising".
"In order to drive demand for and thereby increase profits from the sale of XRP, defendants have made a litany of false and misleading statements regarding XRP in violation of California's securities laws, and false advertising and unfair competition laws", the documents allege.
"Defendants have since earned massive profits by selling off XRP to the public, in numerous offerings, having sold $1.1 billion in XRP to retail customers in exchange for legal tender cryptocurrencies", they add.
Those in the crypto space offered comments on the case – with one crypto expert claiming that cases like these were becoming "old hat".
Stephen Palley, who is a partner at law firm Anderson Kill and an advisor to a cryptocurrency company, made the comment on the social networking site Twitter.
"In what is getting to be old hat, yet another lawsuit against Ripple and Mr. Garlinghouse has been raised saying that XRP is an unregistered security, created out of thin air, and serves no real purpose except to make a couple of people really rich", he said.
The "old hat" comment could be referring to the context of cryptocurrency industry lawsuits against Ripple and others.
Bitcoin Manipulation Abatement LLC has been involved in another class action lawsuit, this time against the crypto derivatives firm FTX.
It has also been involved in a number of other lawsuits, although according to the crypto press there is little public information available about the firm.
Ripple is also currently facing a range of accusations from elsewhere.
There is, for example, a class action lawsuit against it from a number of traders way back in its history, who accuse it of selling securities which were not properly registered.
Last year, that lawsuit generated a whole host of responses from the crypto community.
One pro-bitcoin analyst named Tone Vays said that XRP, which is Ripple's digital currency, was a scam.
"The SEC is bringing Thor's Hammer," Vays was quoted as having said, again on Twitter.
"Come at me XRP Army … your scam coin should never have existed."
Ripple has, however, also been on the other side of lawsuits.
The company recently sued YouTube, for example, for allegedly failing to take down scam videos.
"For every scam, giveaway, fake conspiracy that is taken down, multiple more pop up nearly immediately", Ripple said at the time of that lawsuit.
YouTube said it takes abuse allegations seriously.
---
Olympic Legend Usain Bolt Lost $12m in Savings Scam
24.01.2023
Usain Bolt loses $12m in an alleged investment scam Jamaican officials and the FBI are investigating investment manager Stocks and Securities Ltd Others are feared caught by the scheme Jamaican Olympic sprinter Usain Bolt has had a $12m savings and investment account he set up for his retirement wiped out.
Read more
Phoney Pastors Caught Running $28m Church-Based Ponzi Scheme
17.01.2023
Churchgoers targeted by scammers posing as pastors A total of $28m fraudulently taken from largely immigrant community Promises of 'financial freedom through God' undone by the fact the project was a massive Ponzi scheme Deception, distraction, and abuse of trust are standard tools of fraudsters.
Read more
Safest Forex Brokers 2023
Forex Fraud Certified Brokers
Stay up to date with the latest Forex scam alerts
Sign up to receive our up-to-date broker reviews, new fraud warnings and special offers direct to your inbox
Stay up to date with the latest Forex scam alerts