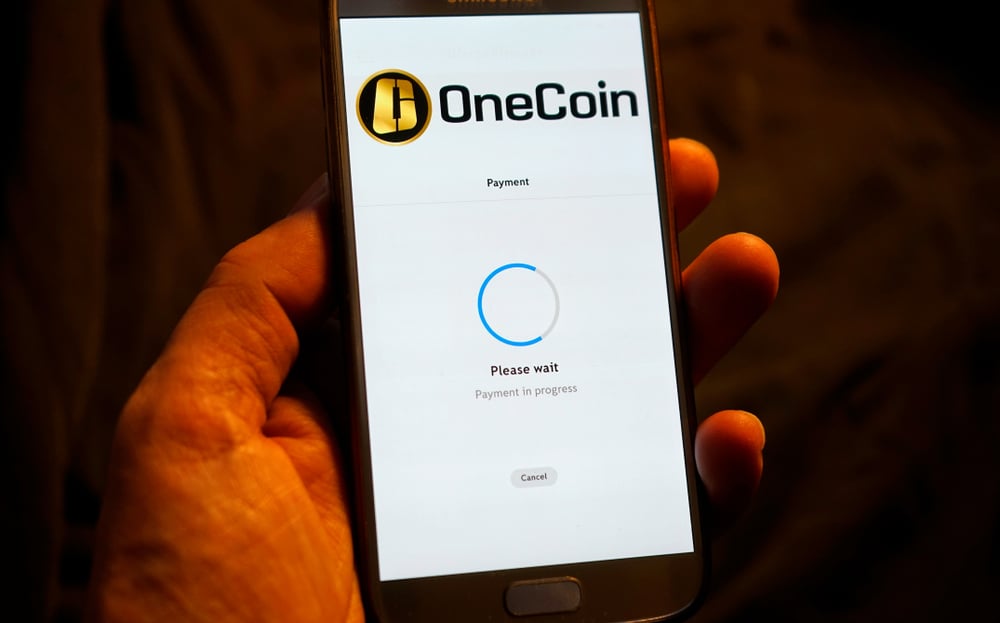 Green light for OneCoin lawsuit
A civil lawsuit launched against the now-infamous alleged crypto scam OneCoin has been given the go-ahead to proceed after a judge in New York "lifted the stay" on the case.
Judge Valerie Caproni, who is a district judge, has issued an order saying that the parties involved will need to work to deliver a schedule to the court.
This schedule, which must be delivered by 8th May or Friday of this week, will force the defendants into action.
The order, which was signed last week and which came about following a teleconference due to the ongoing coronavirus pandemic, gives the participants in the case a number of options.
"WHEREAS on May 1, 2020, the parties appeared for a teleconference with this Court; IT IS HEREBY ORDERED that the stay on this case is lifted", the document reads.
"No later than May 8, 2020, the parties must jointly submit a proposed schedule for Defendants to answer, move to dismiss, or otherwise respond to the Amended Complaint", it reads.
A wide range of individuals who have become notorious as a result of the case were named as defendants.
These include OneCoin Ltd., as well as its founder Ruja Ignotova who is currently on the run from the authorities.
The founder's brother, Konstantin Ignatov, was also targeted.
Other names on the list included Sebastian Greenwood, Mark Scott, Nicole J. Huesmann, Irina Andreeva Dilinska and David Pike.
The alleged OneCoin scam was one of the largest and most widely-noted to hit the cryptocurrency industry in recent years.
The scheme had been based in Bulgaria but also operated through offshore firms in locations such as Belize.
The operation has now largely been decried as a Ponzi scheme.
It has already been the subject of documentaries and debates.
Two of these defendants, Scott and Pike, had previously sought to have the stay on the case lifted.
Their stated reason for this was that their own criminal cases relating to the matter were currently still ongoing.
However, the decision meant that this was rejected.
The request to lift the stay on the case was brought last month by Levi & Korsinsky LLP, a law firm hired to work on behalf of the plaintiffs.
It said at the time that those behind the case were prepared to press ahead "expeditiously".
The case was brought by two specific plaintiffs, Donald Berdeaux and Christine Grablis – although the court documents described the case as being brought by them "Individually and on Behalf of All Others Similarly Situated".
However, there have been controversies surrounding Berdeaux's handling of the case so far.
There have been suggestions that Berdeaux has not been reporting to the court in the proper manner.
The judge in the case almost threw it out in recent weeks, but this did not come to pass following moves from the plaintiff's lawyers.
---
Safest Forex Brokers 2022
Forex Fraud Certified Brokers
Stay up to date with the latest Forex scam alerts
Sign up to receive our up-to-date broker reviews, new fraud warnings and special offers direct to your inbox
Stay up to date with the latest Forex scam alerts