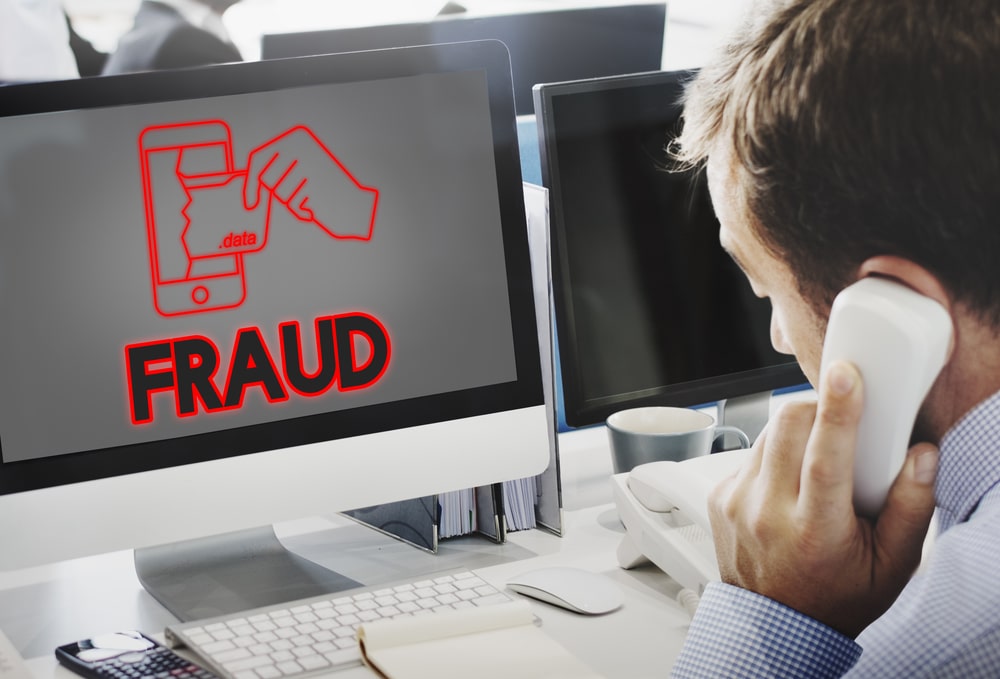 Finablr co-chair releases fraud claim statement
The chair of the beleaguered foreign exchange and cross border payments holding company, Finablr, has released a statement accusing some of his own staff of fraud.
The claims, which came from the co-chair Dr Bavaguthu Raghuram Shetty – who is known as Dr. B. R. Shetty – appeared to accuse executives at several of his firms.
The statement comes against a backdrop of problems for Finablr, which owns the prominent British forex brand Travelex.
Finablr has recently suspended the trading of its shares on the London Stock Exchange.
There are also concerns over the firm's daily liquidity levels, and its access to finance arrangements in the future – plus what Shetty called "undisclosed company debts".
The firm has also stopped offering some of the payments services it had previously been able to provide to customers.
In the statement, Shetty said that he had held off making such detailed statements to date.
"Out of respect for due process and to allow the various UK and UAE authorities and investigations, including my own, to quickly expedite their mandates, I have refrained, to date, from making any extensive public statements", he said.
"This restraint in speaking out has come at great personal cost to me both reputationally and materially", he added.
Now, however, he said he had received some early findings as a result of the probes.
"However, given my own legal and forensic investigations are now starting to produce some initial findings, and in consideration of some misleading and inaccurate allegations and claims made against me, now is the right time to do so", he said.
"The preliminary findings provided by my advisors from my own investigations indicate that serious fraud and wrongdoing appears to have taken place at NMC, Finablr PLC ('Finablr'), as well as within some of my private companies, and against me personally."
In a swipe at staff, he said that the alleged fraud came from what he described as a "small group of current and former executives at these companies".
He claimed that this involved the "fraudulent creation and operating of bank accounts in my name", and that these accounts went on to be responsible for "many fraudulent transfers that I neither authorised, consented to, or had any knowledge of".
Shetty also said that there had been some forgery going on, as well as the creation of false companies.
He said the alleged fraud involved the "creation of loans, personal guarantees, cheques and bank transfers in my name, and using my forged signature".
The allegedly fake firms, meanwhile, had been "created with the express intention to commit or conceal fraud", he said.
The extraordinary statement concluded with a pledge that Shetty would work to demonstrate his innocence.
"I intend to work tirelessly to clear my name and assist any authorities in getting to the truth and help them ensure that misappropriated or missing funds are returned by the perpetrators to their rightful owners", he said.
According to the industry press, Finablr itself said it takes all fraud accusations seriously.
---
Olympic Legend Usain Bolt Lost $12m in Savings Scam
24.01.2023
Usain Bolt loses $12m in an alleged investment scam Jamaican officials and the FBI are investigating investment manager Stocks and Securities Ltd Others are feared caught by the scheme Jamaican Olympic sprinter Usain Bolt has had a $12m savings and investment account he set up for his retirement wiped out.
Read more
Phoney Pastors Caught Running $28m Church-Based Ponzi Scheme
17.01.2023
Churchgoers targeted by scammers posing as pastors A total of $28m fraudulently taken from largely immigrant community Promises of 'financial freedom through God' undone by the fact the project was a massive Ponzi scheme Deception, distraction, and abuse of trust are standard tools of fraudsters.
Read more
Safest Forex Brokers 2023
Forex Fraud Certified Brokers
Stay up to date with the latest Forex scam alerts
Sign up to receive our up-to-date broker reviews, new fraud warnings and special offers direct to your inbox
Stay up to date with the latest Forex scam alerts