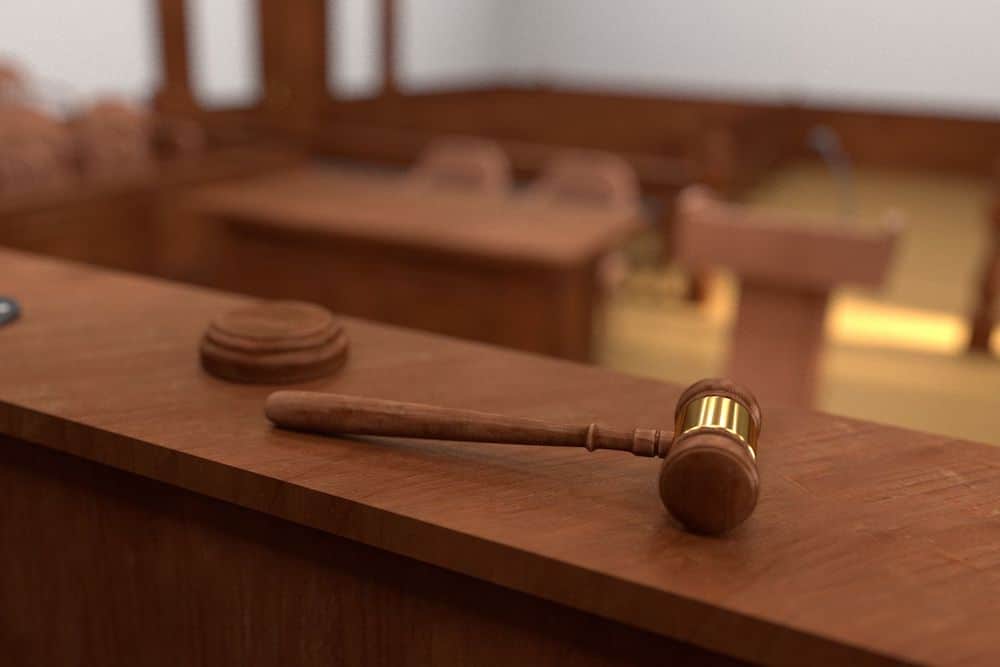 UK court dismisses case over Ikon and Hantec
A judge in the UK has announced that a lawsuit against two foreign exchange firms has been kicked out of court.
The breach of contract lawsuits brought against the two brokers, Ikon Finance and Hantec Markets, will now no longer be heard in the High Court after a judge removed the case.
The case centres on the story of Hafez Fakhri Taji Al Farouqi, a resident of Jordan.
Al Farouqi said that Ikon moved across his account to Hantec without asking for his permission during a tumultuous period for Ikon in which it was in the crosshairs of a British regulator.
As a result, he claimed, he was entitled to misappropriated funds and damages reaching almost $11.6m.
He also claimed that he was entitled to $42m in civil damages.
In addition to the unauthorised switch claim, Al Farouqi also said that he believed that the brokers were taking commission and introduction fees from his account – without permission, and in secret.
He also accused Hantec of shutting down his foreign exchange account and also failing to send the proper terms of cancellation or providing a reasonable notice period.
Ikon, which like Hantec is a broker, did leave the retail foreign exchange market back in 2017.
This happened after the British regulator the Financial Conduct Authority (FCA) placed restrictions on it.
The FCA claimed that Ikon did not have proper operational plans up and running.
Hantec acquired the clients of Ikon after this happened.
The case hit the courts in the UK last December.
At the time, Hantec decided to respond sternly to all of the allegations and claimed that the allegations were wrong.
It defended itself by saying that there was no obligation on the firm to tell Al Farouqi why it shut down his account or any obligation to continue to permit him to have an account more generally.
It claimed that it provided a notice period of nine days prior to shutting down Al Farouqi's account.
It also said that Al Farouqi had not had to experience any losses as a result.
It went on to outline its claims that it had in fact not charged commission on any of Al Farouqi's accounts.
It also pointed out that Al Farouqi had agreed to the process of switching over the accounts by clicking and ticking a box in order to agree to the broker's terms and conditions.
As the case came to court, Al Farouqi said that even this nine-day period was not satisfactory or an example of good practice.
He claimed that it failed to offer him an opportunity to get back to the broker with more information in the event that there had been a misunderstanding.
However, with the investigation now over, the judge in the case, Amanda Tipples, dismissed the claims against both Ikon and Hantec.
Tipples even described the claims that they had created fake trades in order to cause Al Farouqi to lose money as "fanciful".
---
Olympic Legend Usain Bolt Lost $12m in Savings Scam
24.01.2023
Usain Bolt loses $12m in an alleged investment scam Jamaican officials and the FBI are investigating investment manager Stocks and Securities Ltd Others are feared caught by the scheme Jamaican Olympic sprinter Usain Bolt has had a $12m savings and investment account he set up for his retirement wiped out.
Read more
Phoney Pastors Caught Running $28m Church-Based Ponzi Scheme
17.01.2023
Churchgoers targeted by scammers posing as pastors A total of $28m fraudulently taken from largely immigrant community Promises of 'financial freedom through God' undone by the fact the project was a massive Ponzi scheme Deception, distraction, and abuse of trust are standard tools of fraudsters.
Read more
Safest Forex Brokers 2023
Forex Fraud Certified Brokers
Stay up to date with the latest Forex scam alerts
Sign up to receive our up-to-date broker reviews, new fraud warnings and special offers direct to your inbox
Stay up to date with the latest Forex scam alerts