---
The US$ has been under bearish pressures from early 2017 and has threatened a more bearish theme against many of the major global forex rates into February.
Although USDJPY did rebound late last week, we still see risks for a more bearish technical theme, but this still requires a push down through 111.32. This has rejected the previous rebound bias we highlighted in our late January report here.
Moreover, the late January USDCAD sell off and break below 1.2996 signaled a bearish USCAD intermediate-term outlook, reinforced by renewed losses late last week.
USDJPY
Another push higher on Friday through resistance at 113.50 as we had anticipated, reinforcing the Thursday surge up through 112.77 resistance.
Despite the intraday set back into the close last week, minor support at 112.70 is held and we still see the bias for further gains into Monday.
However, the bigger picture threat into February remains for a push below 111.32, which would see an intermediate-term bearish switch.
For Today:
We see an upside bias for 113.85 and 113.96; break here aims for 114.50.
But below 112.70 opens risk down to 112.20/10.
Short/ Intermediate-term Range Parameters: We see the range defined by 111.32 and 118.65.
Range Breakout Challenge
Downside: Below 111.32 sees risk lower for 110.00/109.76 and 108.51.
Upside: Above 118.65 aims higher for 120.00/10 and 121.69.
Daily USDJPY Chart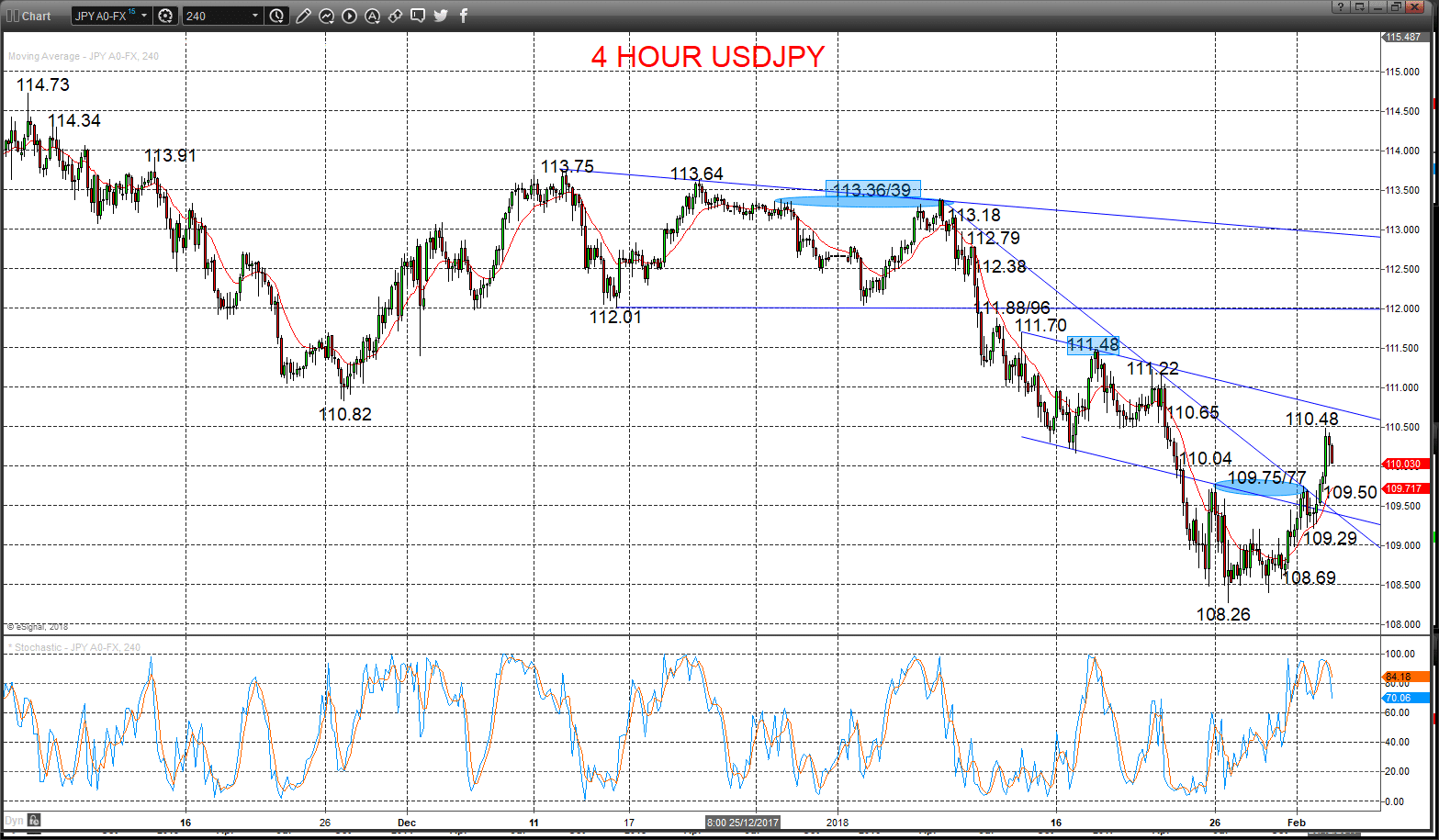 USDCAD
A deeper correction lower on Friday down through support at 1.3070, rejecting immediate upside pressures from the rebound early last week, shifting the risk to the downside for Monday.
Furthermore, we still see negative pressures from the January sell-off through the key 1.2996 level, which set a bearish intermediate-term outlook.
For Today:
We see a downside bias for 1.3002/00; break here aims for 1.2965/55.
But above 1.3144 opens risk up to 1.3212.
Short/ Intermediate-term Outlook – Downside Risks:
We see a negative tone with the bearish threat to 1.2759.
Below here targets 1.2676/51 and 1.2457.
What Changes This? Above 1.3387 signals a neutral tone, only shifting positive above 1.3598.
Daily USDCAD Chart