---
The US Dollar has suffered significant corrective losses across major global currencies so far in 2017, damaging the US Dollar strength seen in November-December 2016. In many instances, this activity has neutralised the intermediate-term US Dollar bull themes, and this is the case for both USDJPY and USDCAD.
However, short-term rebounds for USDJPY and USDCAD last week have signalled a positive bias for these spot FX rates into late January.
USDJPY
A resilient, high level consolidation Friday after a strong Thursday rebound into the 115.44/63 resistance zone, keeping the very short-term bias to the upside Monday.
Although the Tuesday push below 113.12 shifted the intermediate term outlook from bullish to neutral, the January threat for a push below 111.32, which would see an intermediate-term bearish switch, is fading.
For Today:
We see an upside bias through 115.63; break here aims for 116.87, may be towards 117.55.
But below 114.41 opens risk down to 113.15.
Short/ Intermediate-term Range Parameters: We see the range defined by 111.32 and 118.65.
Range Breakout Challenge
Downside: Below 111.32 sees risk lower for 110.00/109.76 and 108.51.
Upside: Above 118.65 aims higher for 120.00/10 and 121.69.
Daily USDJPY Chart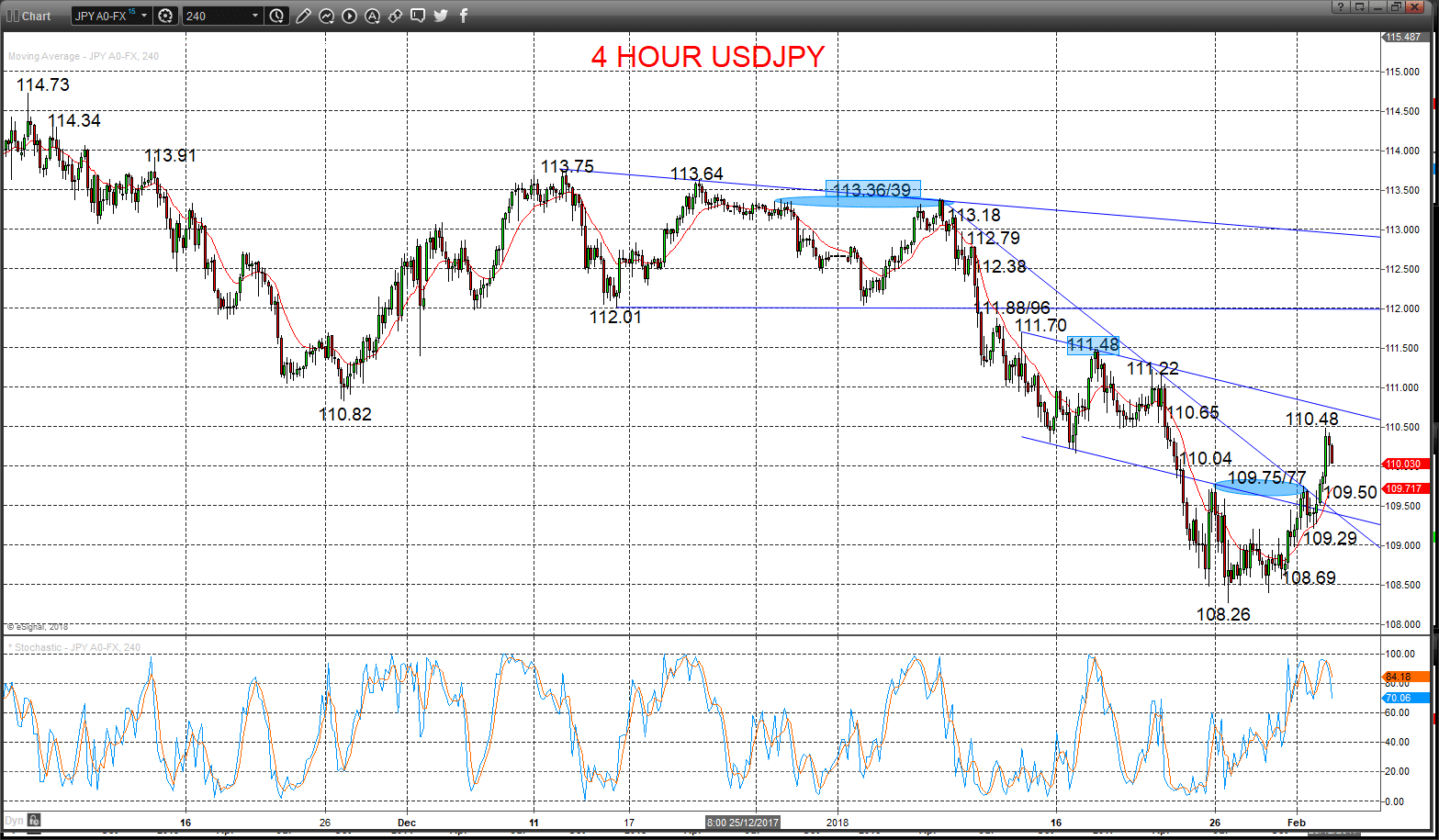 USDCAD
Initially a push higher Friday above resistances at 1.3353 and just above 1.3384 (as anticipated) and despite the intraday setback, whilst above 1.3248, we see the recovery theme into Monday.
Although, the previous break below 1.3077 neutralised the intermediate-term bull trend, switching to an intermediate-term neutral tone, we now see fading January risk is for an intermediate-term shift to bearish (only triggered through 1.2996).
For Today:
We see an upside bias for 1.3355; break here aims for 1.3387, may be as high as 1.3461.
But below 1.3248 opens risk down to 1.3120.
Short/ Intermediate-term Outlook – Upside Risks:
Whilst above 1.3077, we see a positive tone with the bullish threat to 1.3598.
Above here targets 1.3837/59 and 1.4000/17.
What Changes This? Below 1.3077 signals a neutral tone, only shifting negative below 1.2996.
Daily USDCAD Chart