As we had discussed in our last report on ForexFraud.com here, an extension of US Dollar losses into late April has secured short/ intermediate-term tops for the US currency against other Major Currencies.
The Euro and Australian Dollar expressed a more positive tone last week after previous strong recovery efforts by the British Pound, plus the Canadian and New Zealand Dollars. This leaves risk into early May for further US$ setbacks. USDJPY, however, is opposing this trend of US Dollar corrective weakness, with risk shift for a bullish breakout.
EURUSD Bottoms Out for Bullish Bias
The extension last week above 1.1249 produced a shift to a more bullish tone into May.
This reinforced the previous break through 1.1053 that set a base.
Into early May, we see a more positive tone with the bullish threat to 1.1380. A break above here would target 1.1449 and 1.1534.
Daily EURUSD Chart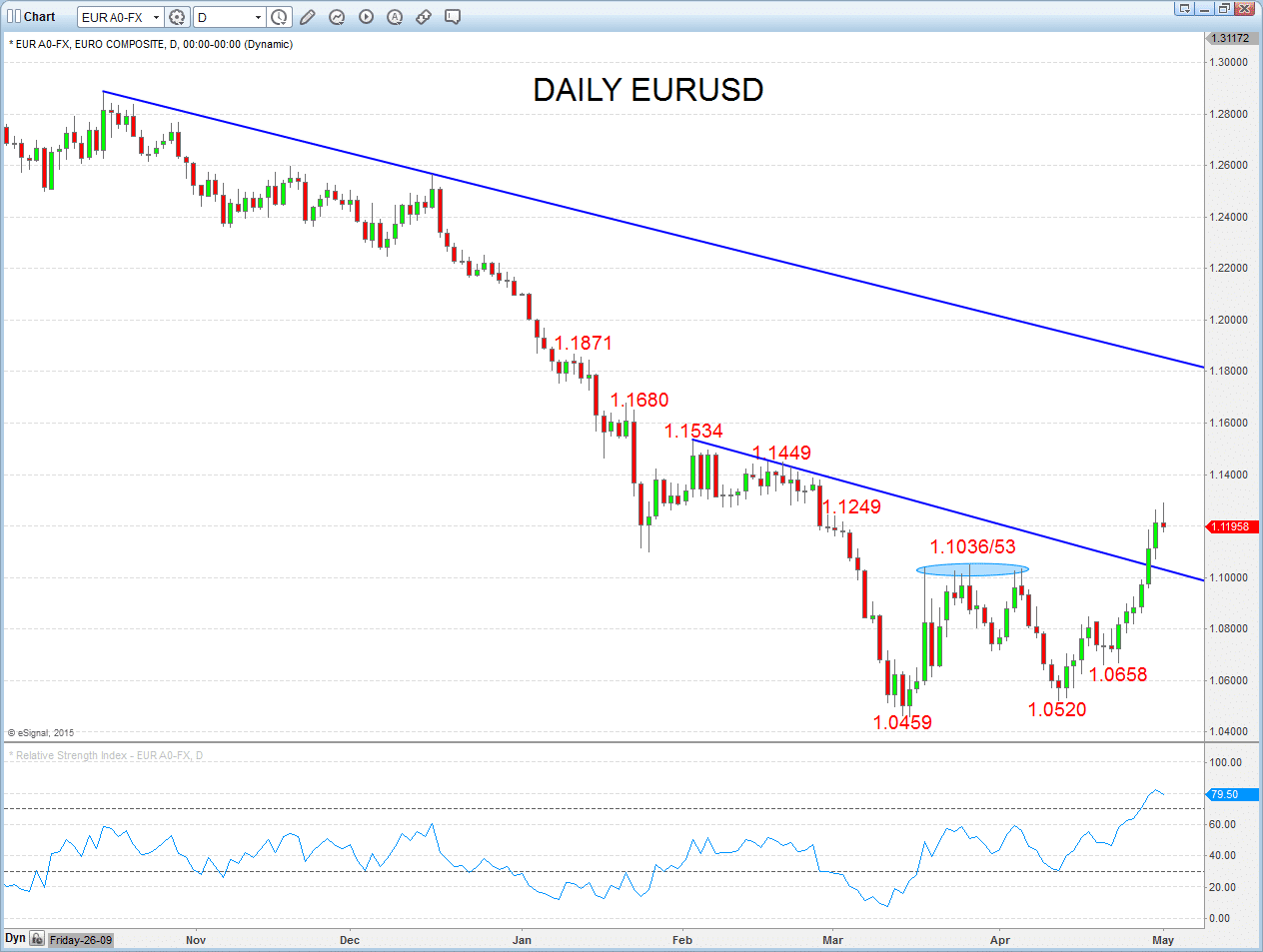 AUDUSD Bases
Despite a dip lower into the end of April, we see upside pressures for May from the rally through .7938, which defined a base and the push above chart/ retrace resistance at .8027 and .8062 that set a more bullish outlook.
We see a more positive tone with the bullish threat back to the new recovery peak at .8076, then to .8137.
Above here targets key levels at .8224/34 and .8295.
Daily AUDUSD Chart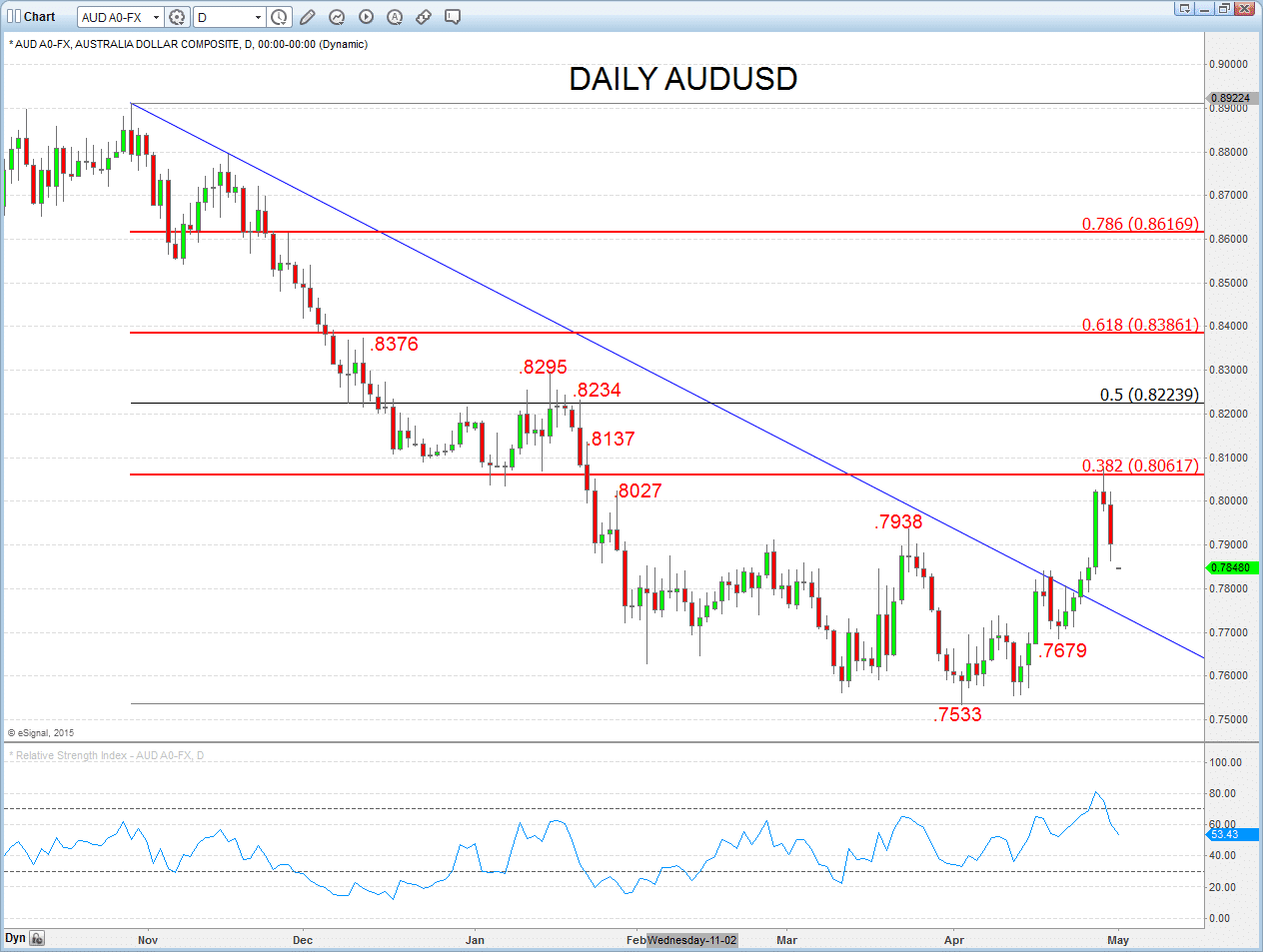 BUT, USDJPY Bias to Upper End of Range
Although the US Dollar has been in a more negative tone against most of the global major currencies in late April, a more resilient tone has been expressed against the Japanese Yen.
The USDJPY rebound from ahead of key support at 118.33 and critical support at 118.14 sees a shift in focus to the upper end of the multi-month range.
We now see the bias for a challenge to the key upside level at 121.20, through which would target the secular peak at 122.02.
Daily USDJPY Chart