A further US Dollar setback over the past week leaves a more negative tone for US currency through late April into early may. This is the case in particular versus the British Pound, plus the Canadian and New Zealand Dollars. Here we look at the more bullish targets for these currencies against the Greenback.
GBPUSD Upside Risks
The previous push above barriers in the 1.4995/ 1.5013 area secured a base.
The probe last week above 1.5164 has set a better base and a more bullish shift for further upside into late April/ early May.
We now see risk to 1.5256 and potentially 1.5459 and 1.5552 targets.
Daily GBPUSD Chart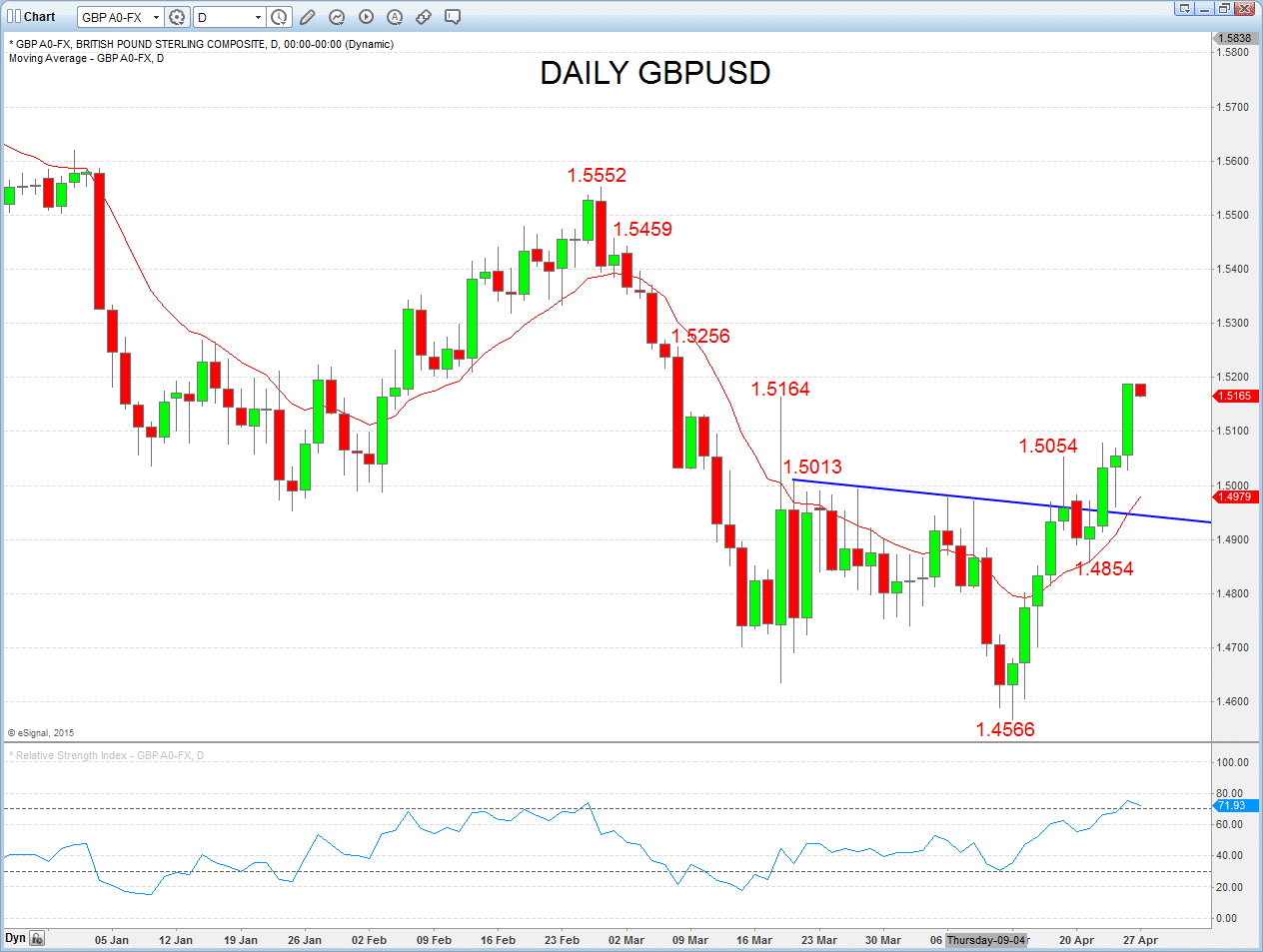 NZDUSD Double Bottom Intact
A rejection of a more negative correction last week to leave a rebound bias early this week and to retain a more bullish tone through month-end into May.
Bigger picture, the strong April rebound through the recovery high from March at .7697 reinforced the previous Double Bottom for a stronger recovery.
A more positive tone sets the bullish threat to .7851 and above here targets .7890 and maybe .7975/77.
Daily NZDUSD Chart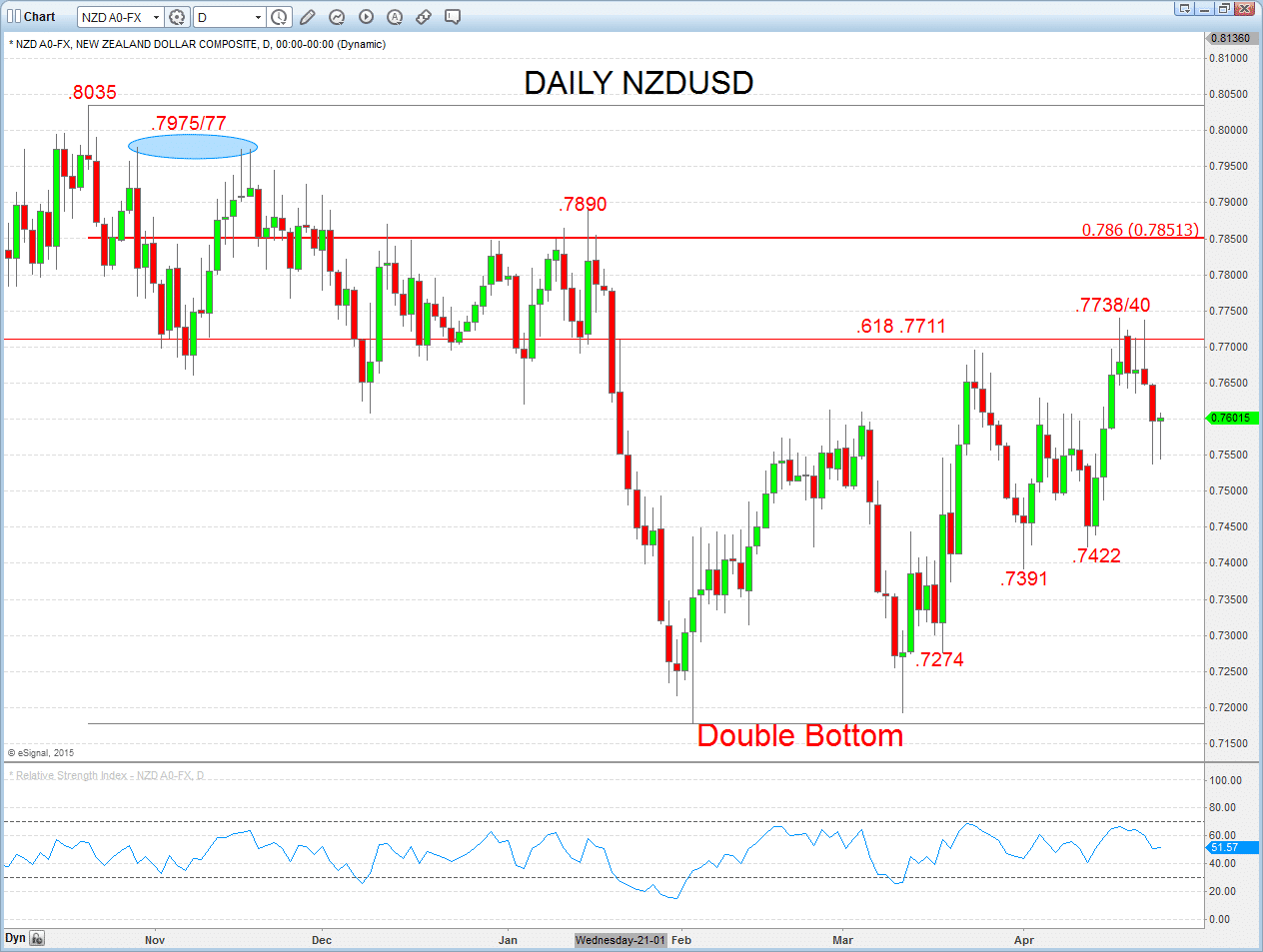 USDCAD Top and Bear Bias
The mid-April plunge through the 1.2385/61/52 chart support area signalled a top and a more bearish theme for further downside extension.
Into late April and early May we see a more negative tone with the bearish threat to 1.2083/62. Below here targets 1.2000/ 1.1990 and 1.1803.
Daily USDCAD Chart