Our last article for ForexFraud.com here looked at the growing threat of a more bullish US Dollar and for the core USD bull trends to extend to aim for longer-term targets.
However, a US Dollar setback over the past week leaves a mixed tone for the Greenback against the Euro, the British Pound and the Japanese Yen. We examine the key levels to monitor for this coming week and late April.
EURUSD Still Negative
The prior break of 1.0713 set a more negative tone.
Despite the rebound effort, whilst capped by 1.1053, we see the bearish risks as intact.
Full threat this week for extension below 21.0520 and 1.0459.
Daily EURUSD Chart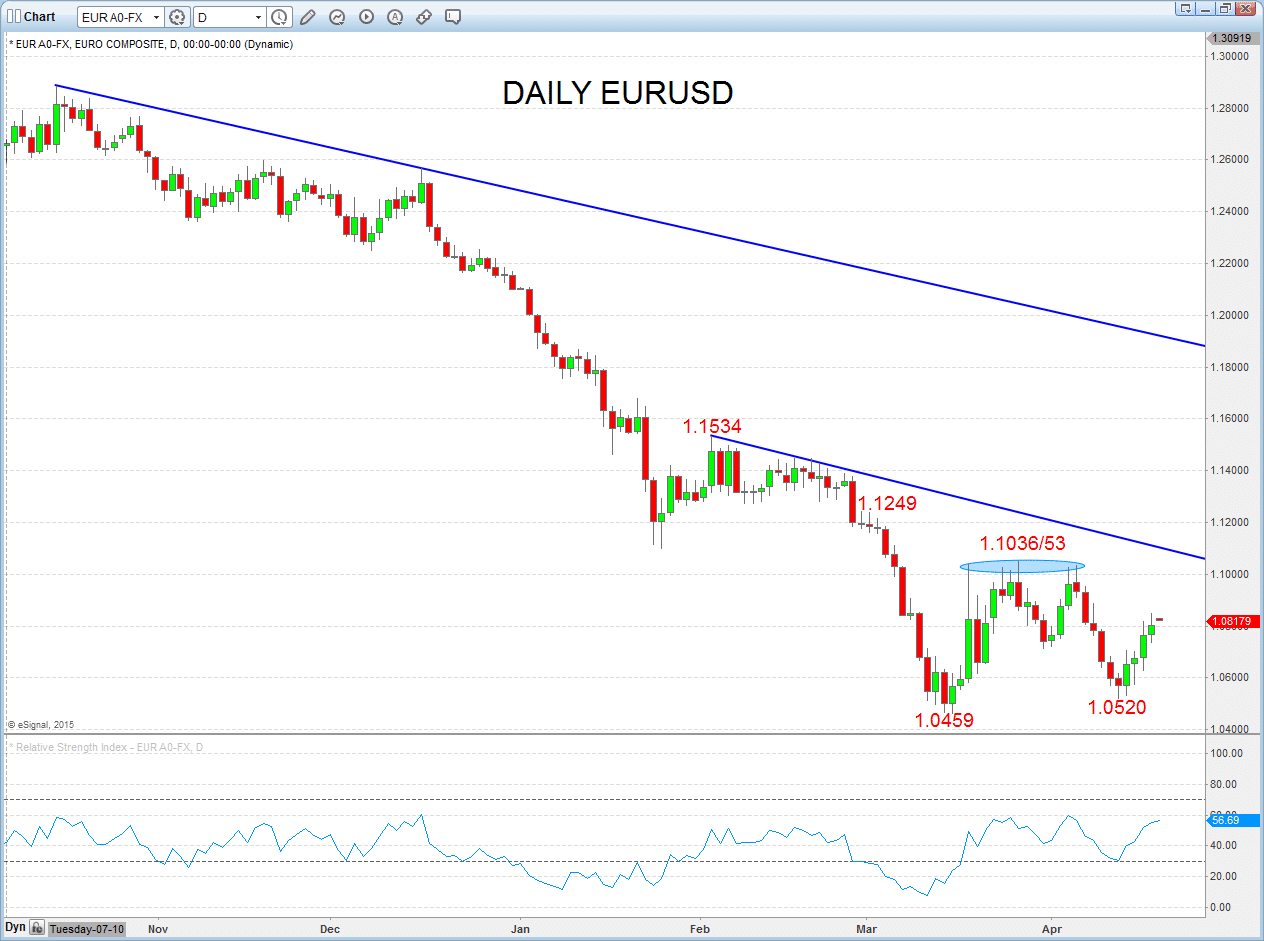 GBPUSD Base
A better recovery effort having hot a new cycle high in early April, with the mid-month rebound overcoming key barriers in the 1.4995/ 1.5013 area for a base.
This leaves a broader neutral tone now between 1.5164 and the recent multi-year low at 1.4566.
Despite the head fake failure on Friday, we do not envisage a more bearish theme resuming this week and not likely even in late April.
Daily GBPUSD Chart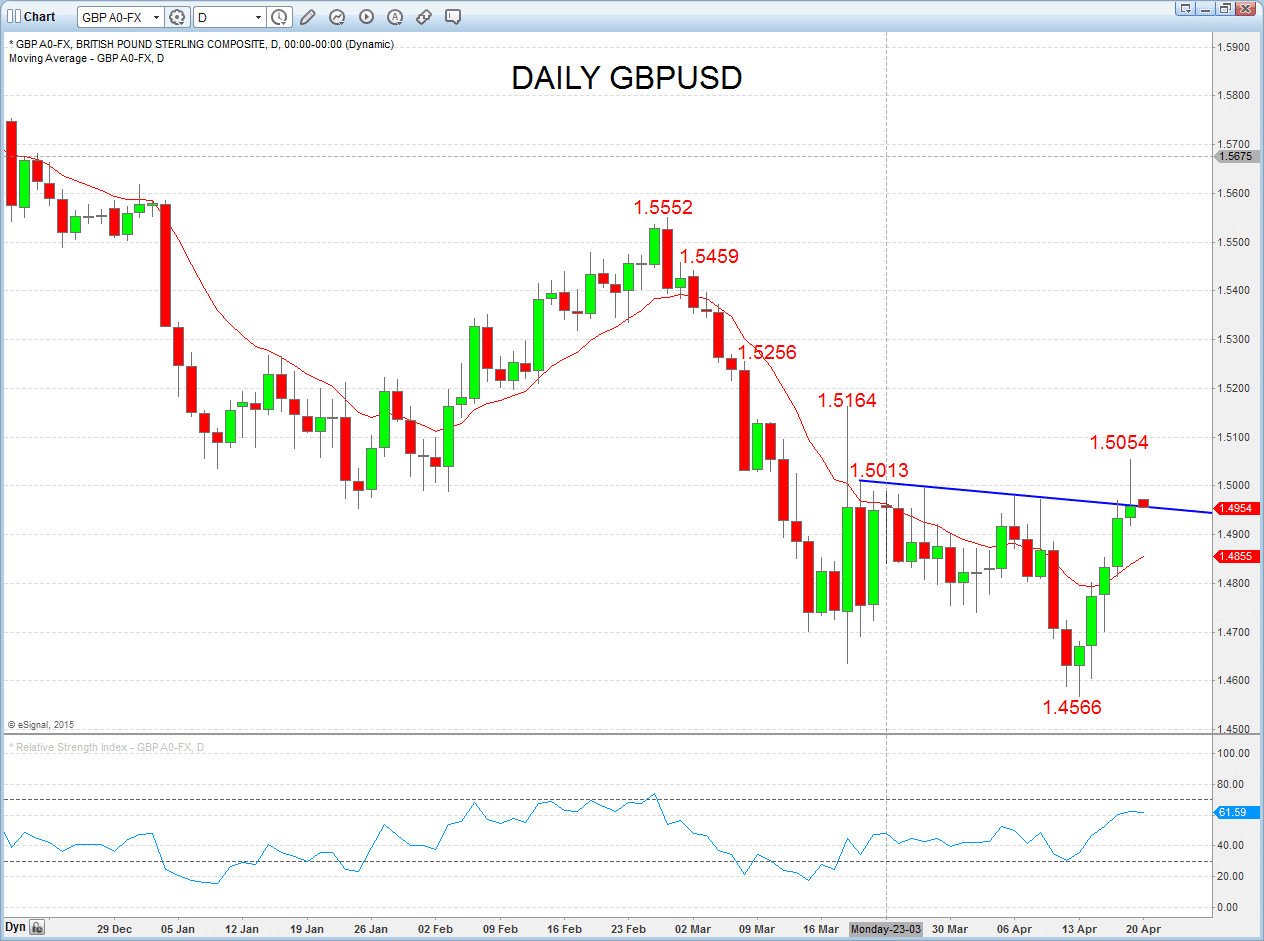 USDJPY Neutral
Having in March rebounded from above 118.15, a rejection of a more bullish signal last week with an April failure back from 121.20.
This leaves a still very neutral tone with only a 121.20 or 118.15 breakout signalling a more notable directional theme for Q2.
Daily USDJPY Chart