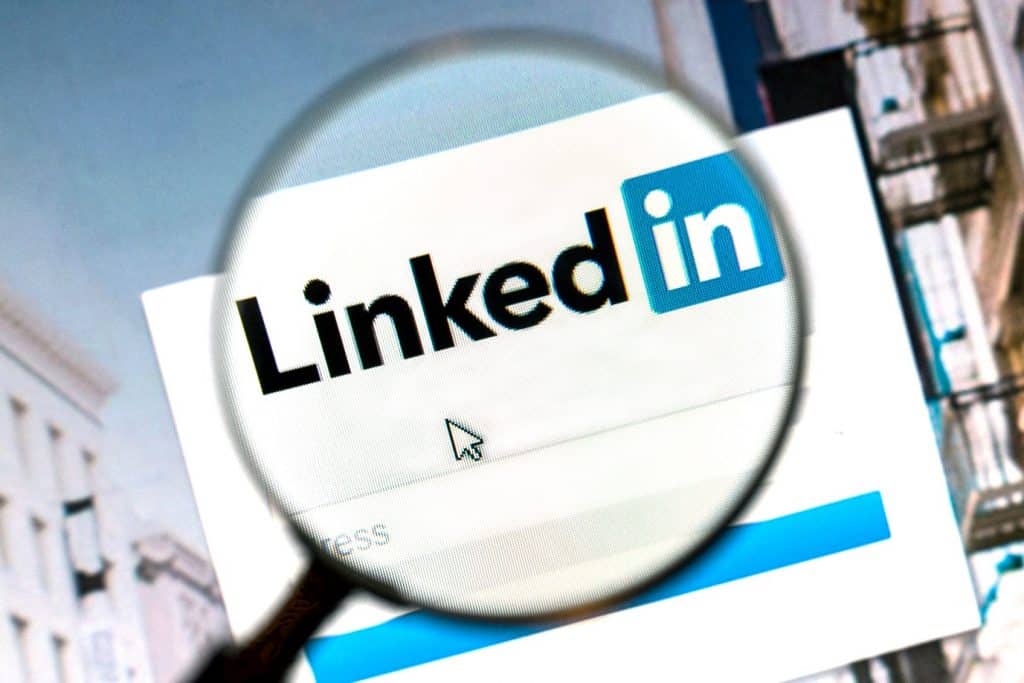 LinkedIn scams are not unusual, and they can take many forms. With LinkedIn being a social media platform for professionals to network and job search, job scams are a common occurrence. However, you may well come across forex scams on LinkedIn, so it's important to know what to look out for.
This article will look at what types of forex scams you might be exposed to on LinkedIn and how to avoid them. You will also learn how to report a scammer on LinkedIn, block accounts that are trying to scam you, and who to contact if you think you have been targeted by a scammer or been the victim of a LinkedIn scam.
How to avoid forex scams on LinkedIn
There are various red flags to look out for to avoid forex scams on LinkedIn or anywhere else online. Accepting every connection offered to you on LinkedIn is tempting because you are likely to be using the platform to further your career, and you never know who a valuable connection might be.
It is okay to accept invitations to connect with people on the platform. Just be wary when you get an invitation from someone you don't know, especially if they have no connections in common with you and are not in the same industry or job sector. It can be a sign that they are looking for random people who may be vulnerable to a scam. While you might be on the lookout for job scams on LinkedIn, you may not be expecting someone to approach you about forex trading. It might initially seem like this is just a person you connected with sharing some information for free, at least initially.
If a previously unknown person invites you to connect on LinkedIn and immediately starts talking about how they make money from forex, you need to be wary. If they start trying to persuade you to make forex investments through them, this is most likely a scam, and it is acceptable to go ahead and block that person. LinkedIn suggests that one way to prevent exposure to scams is by accepting or sending invitations only to people you know or trust, but this may not always be possible when you are trying to expand your professional network.
It is not unusual for scammers to target new or potential forex traders on LinkedIn. They may be attracted to your profile because you have shown an interest in forex trading, or maybe just because you have expressed an interest in working from home or making money online. They may initially offer to share tips and tricks on forex trading for free, to test the waters and see if you are interested. Be wary of any information that is offered for free. It is likely to be followed up with an 'opportunity' which will involve you paying for something, or investing in forex, through your new connection.
Once you have expressed an interest in trading forex, the scammers might offer you paid info products (which could be useless or contain false information). They might offer to trade on your behalf, perhaps claiming to be 'professional' forex traders. Scammers also commonly try and persuade their online connections to sign up to a particular brokerage, claiming to have had great success with them. Usually, this is not true; they are simply getting referral fees or affiliate commissions from the broker. They could even be encouraging you to sign up with a scam brokerage that will take your money and disappear.
Forex scams on LinkedIn, and other online platforms, are not as common as they once were due to tighter regulations, but some are still around. One common scam involves fraudsters trying to sell systems, such as forex signals and automated trading systems that are either unproven or useless. Scammers may also encourage new traders to sign up with bad brokers (who offer uncompetitive spreads or have many hidden fees) or unregulated offshore brokers.
There are many reputable traders and brokers out there, but generally, they won't tend to approach you via a site like LinkedIn. A few other things to watch out for include:
Anyone promising high returns in a short time, or guaranteed returns
Someone offering to trade on your behalf
Any brokerage that is not registered with any regulator
People who share screenshots of high trading profits (which are often fake)
People who share lavish lifestyle photos which they claim to be of them enjoying their trading profits
Many of these 'traders' are not traders at all and are not living the lifestyle they claim to be enjoying. In some cases, this is easy to spot. The photos they post might be fake, photoshopped, or even stock photos they have found online. If several people seem to be recommending the same brokerage, that is also a reason to be a little wary. It could just mean that a brokerage has a good affiliate program, so it pays people to sign up other investors. Remember that most retail forex traders lose money, so it's statistically unlikely that everyone who uses a particular broker is making good money from forex trading.
Other scammers are more professional and go to extraordinary lengths to appear legitimate, even inviting people to in-person events to con them face-to-face. Even those speaking at such events may be unaware that they are a potential scam. In 2021, Edward Snowdon pulled out of a conference at which he had been invited to speak after finding that the organiser had been involved in a scam investment scheme and had been banned from trading for life by the Ontario Securities Commission.
A major conference or other in-person events can be a great way to persuade people to invest in your (fake) opportunity. LinkedIn, as a professional networking site, can be seen by some scammers as an excellent place to connect with people and invite them to such events, so be wary of any invitations you receive through the site.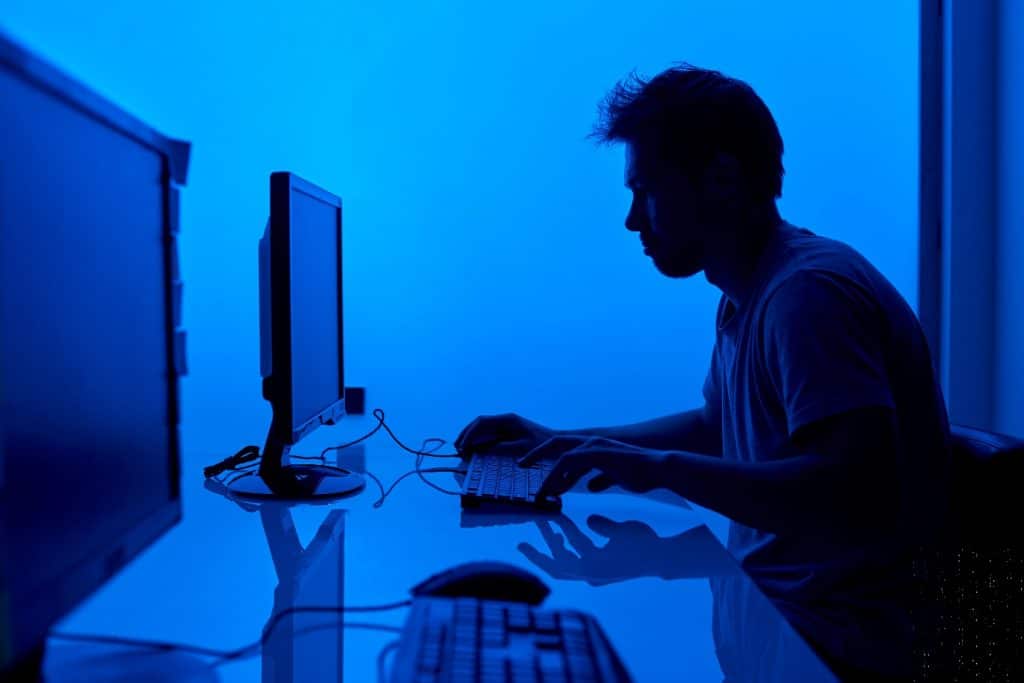 How to report a scammer on LinkedIn
It is pretty easy to report a scammer on LinkedIn. If the person has tried to scam you, you will no doubt want to block them as well. You can do both at the same time. Simply go to the profile of the scam account and follow these steps.
Select the "More" button
Select the "Report/block" option at the bottom of the list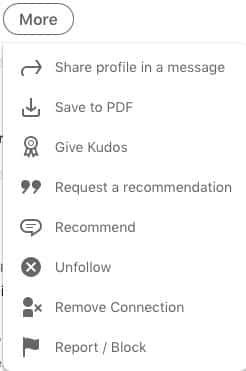 Choose an option: You can block the person and/or report their content
If you want to report content on their profile, choose that from the options presented
In the event of a scam, you would select 'suspicious, spam, or fake'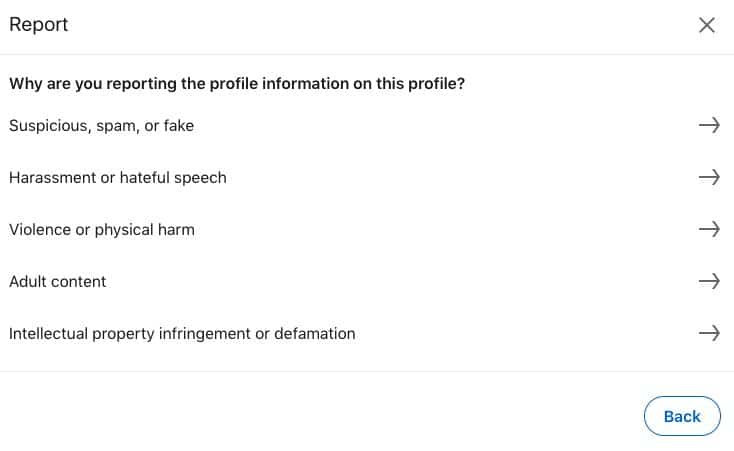 You can also report a specific post, comment or message, but you will have to navigate to that post, message or comment and report from there.

Remember that you will no longer be connected on the platform when you block someone. Any endorsements or recommendations from this individual will disappear from your profile, and you will no longer see any suggestions to interact with that person on LinkedIn.
LinkedIn will not notify the person that you have blocked them; only you can unblock the individual. LinkedIn has stated, "We investigate suspected violations of our Terms of Service, including the creation of false profiles, and take immediate action when violations are uncovered." A single report, however, may not trigger a full investigation. If you are concerned that a scammer is continuing to operate, you can use the form in the site's help centre to report it. You can also forward any messages you believe to be phishing attempts to [email protected].
Who else can I contact?
While LinkedIn will investigate and potentially ban scam accounts, they will not necessarily take any legal action against scammers operating on the site. If you believe that activity you have witnessed on the site is illegal, you can report the scammer to other relevant authorities such as the police or a forex regulatory body.
You can make a report to the police or another relevant agency in your country of residence. For example, you can report suspected scams to Action Fraud in the UK via their website. Any suspected internet crime can be reported in the USA via the FBI's Internet Crime Complaint Centre. Simply go to the site and click on 'file a complaint'.
You can also report suspected forex fraud to major financial regulators or governing bodies, especially if someone is offering to trade on your behalf and you suspect they are not licensed. Governing bodies include the Financial Conduct Authority in the UK, Financial Industry Regulatory Authority in the USA, and the European Securities and Markets Authority in the European Union. In the US and Canada, individual states and provinces may have their own regulators where you can lodge a complaint.
Conclusion
Forex trading scams are a common hazard online, and you will likely be exposed to them from time to time, especially on platforms such as LinkedIn and other networking sites. It is wise to take steps to protect yourself whenever possible. Always trade with licensed brokers, do your research regarding new potential brokers and trading tools, and be very wary of anyone offering extreme or unrealistic results to forex traders. Do not allow anyone else to trade or invest for you unless you have ensured they are fully licensed and regulated.
Be careful who you connect with on LinkedIn and stay alert for the various red flags we have mentioned in this article. If you think you have been involved in a scam, do not hesitate to report the scammer's account to LinkedIn and other relevant authorities. Understandably, you may not want to waste an authority's time, especially if you have escaped the scam. Just remember that the scammer will go on to target other people, so you are right to report them if you suspect any kind of forex scam or other fraudulent activity.