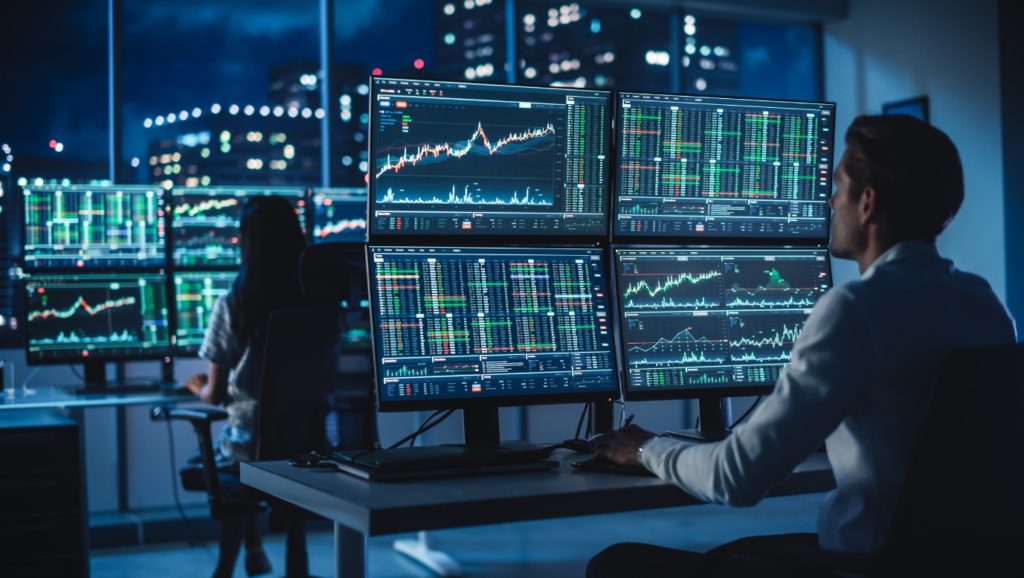 Picking the perfect broker for your trading activities can be difficult. Especially when you're starting as a trader, there are many unknown factors about the industry that you might not know. Islamic forex brokers retain your money in an account that changes overnight based on daily earnings and losses. It manages costs, including commissions, gives expert advice, and handles withdrawal requests. Some brokers conceal their fee schedules in website small print, especially in Islamic forex accounts, so prospective customers must do their research before opening an account. Here's how to pick a forex broker to prevent nasty surprises.
Forex brokers have pros and cons. Regulation, security, and transaction costs are significant factors. Brokers' security varies. Some brokers use two-step authentication to prevent hacking. Moreover, brokers' platforms, account minimums, and transaction costs vary. Before investing, you should develop a budget. In addition, determine your investment amount, fees, and objectives.
The Best Islamic Forex Brokers for 2022.
There are a few factors to consider when choosing a suitable broker for your trading activities. Essential elements include regulation, the level of security these institutions provide, and transaction costs. The level of safety provided by various brokers can vary broadly. We've picked out the best Islamic brokers along with their advantages and disadvantages to help you pick a suitable broker.
Broker
Features
Min Deposit
EURUSD Spread
74% of clients lose money. Capital at risk.

US Clients: Yes

Regulated : Yes

Trusted Global Market Leader
Online FX & CFD Trading
180+  Global Markets, 84 FX pairs, 65 shares, 17 popular indices and more
Forex, Indices, Commodities, Equities & Bitcoin
Available to US traders

$100
from 0.1 Pips

Sign Up

74% of clients lose money. Capital at risk.

Your capital is at risk

US Clients: Yes

Regulated : No

– Trade 15 cryptocurrencies
– Easy to use platform
What is an Islamic Forex Broker?
Islam forbids most commercial activities, and Islamic forex brokers adhere to Shariah-compliant financial standards for halal currency trading. The following statements summarise these guidelines:
Charging or collecting interest is illegal.
Interest payments (riba) are prohibited under Sharia law because they are seen as a kind of exploitation that benefits the lender's bottom line at the expense of the borrower's (or dealer's) liquidity.
All forms of betting and speculation are strictly forbidden. As with gambling, Maisir, or speculative gambling, is prohibited under Sharia law. Gambling is forbidden for Islamic banks and other financial entities. In short, brokers are not in on this. They put faith in numbers.
No exposure to monetary danger or uncertainty. Due to Islamic financial regulations prohibiting transactions containing risk (gharar) or uncertainty, Muslims may be cautious about participating in FX trading. This danger, however, is mitigated by using foreign currency forecasts.
Sharia law serves as the inspiration for these ideas. Brokers do not claim to be religious institutions. You could consult your spiritual elders if you need more confirmation that foreign exchange trading services and your particular circumstances are halal.
The Benefits of Trading With an Islamic Forex Broker
The Islamic Forex trading account provided by a broker does not incur or receive interest, so it conforms to Islamic law. Some non-believers, however, try to take advantage of these brokers by creating an account. Before opening an account, you should determine whether the broker charges a fee instead of interest since this is the case with many of them. It could not be a big deal if the percentage is small enough. For any given amount of positions held in a Swap-free trading account, the trader incurs no profit or loss when the position is transited over midnight. Apart from offering Swap-free trading accounts, there are more benefits to signing up with an Islamic broker:
Purchase and trade currencies immediately.
Currencies are moved directly to and from the accounts of buyers and sellers.
The transaction fee is paid immediately.
Knowing what fees your broker will charge you before engaging in foreign exchange trading are essential. In the brokerage industry, costs may vary widely, with some brokers charging a flat rate for all transactions and others charging a commission on each one.
Moreover, your currency broker may charge a "swap" fee. Make sure the broker you're thinking about doesn't charge you a lot in exchange fees if you plan on holding positions open for a while.
How to Choose a Safe Islamic Forex Broker.
Before signing up with a forex broker, research their standing. A broker having a well-designed website is no guarantee that it's regulated. Moreover, be sure to look at the broker's characteristics. Accounts with FX brokers might vary widely. Margin and leverage, commissions, spreads, minimum deposits, and cash-in/cash-out policies are all things to consider.
Some Forex traders may access leverage via a margin account with their broker. The amplification of losses caused by leverage may be detrimental to a trader's account. The usage of leverage requires caution.
In addition, most commission-based brokers might take a cut of the spread on a currency pair. Spreads are a common way for commission-free brokers to make money. Before signing up, examine the profit margins of various brokers.
If you're ready to trade, you'll have to pick your currency pair. Many different currencies are available for trading, but only a select few are actively traded and widely followed.
We have now covered the essentials of picking an Islamic Forex Broker. After reading this article, you should have a good foundation for choosing a suitable broker with the right characteristics for your trading activities. Moreover, signing up with a reputable Islamic forex broker can have significant benefits regarding the costs of your activities.