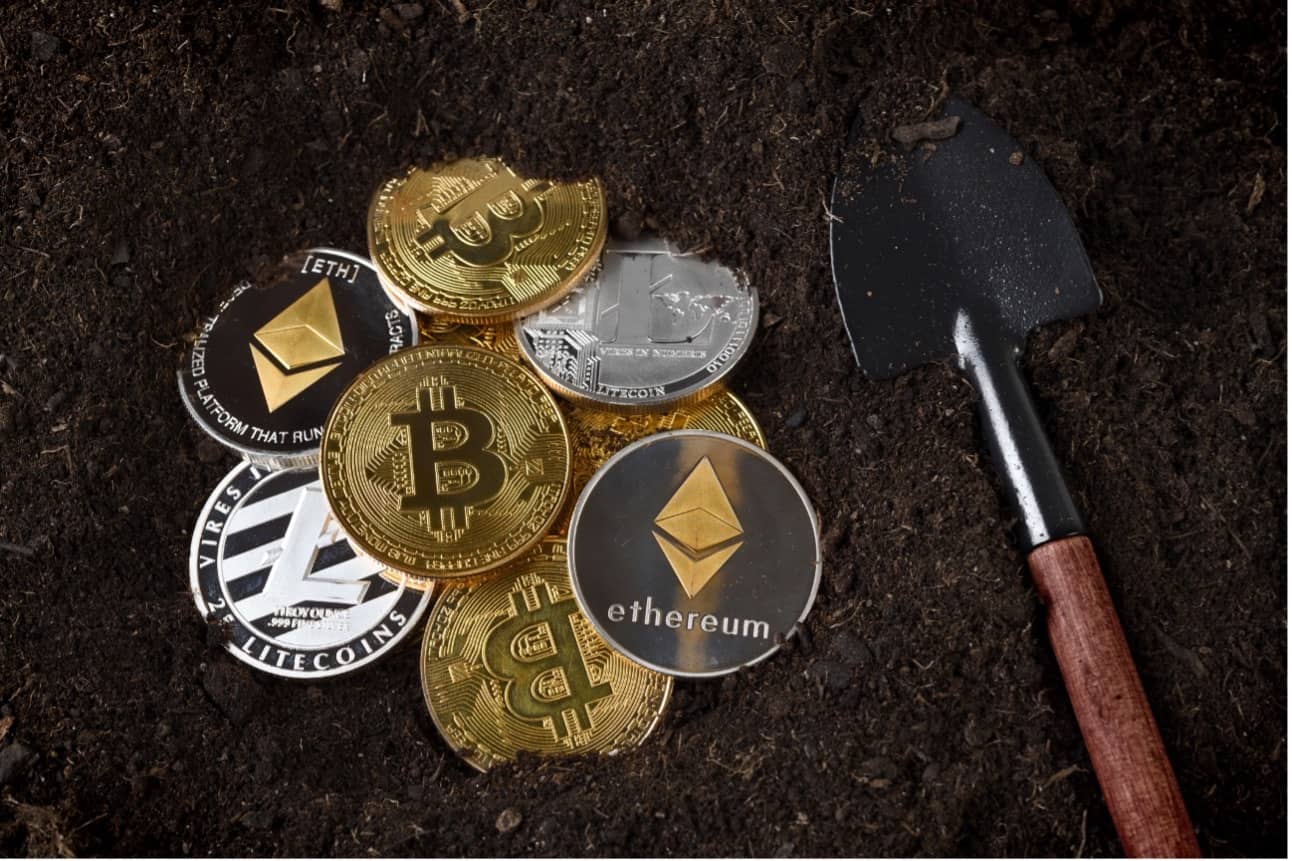 There are plenty of crypto brokers in the UK offering trading in Bitcoin and other major cryptocurrencies as well as more obscure altcoins. UK traders can also access crypto exchanges, which operate slightly differently. Read on to find out what the differences are, how to get started with trading crypto in the UK, and how to choose a safe and reliable crypto broker.
The Best Crypto Brokers in the UK 2022 
There are a number of UK brokers that offer cryptocurrency trading, often alongside trading in other assets such as forex. It is a good idea to go for a well-known, reputable and regulated broker when trading crypto. Just be aware that digital currencies don't fall under the same regulations as fiat currencies and other tradeable assets in the UK.
Broker
Regulator
Next Step
76% of CFD traders lose money
FCA, CySEC, ASIC, Seychelles FSAS,

Social Trading Platform
FCA & CySEC Regulated
Minimum Deposit $50 (varying across region)
Demo Account
Copy Trading
2000+ Instruments

$50 (varying by Country)
from 1

Sign Up

76% of retail investor accounts lose money when trading CFDs with this provider. You should consider whether you understand how CFDs work, and whether you can afford to take the high risk of losing your money.
Trading Cryptocurrency in the UK
Buying, selling and trading cryptocurrency in the UK is legal and popular, with options to do so through a range of exchanges and crypto brokers. UK traders should remember that the crypto markets are largely deregulated, and you will not have the same protections as when trading fiat currencies, for example. However, things are slowly changing.
The UK Financial Conduct Authority (FCA) does now have the authority to permit the operation of an exchange that enables trading crypto-assets under the Markets in Financial Instruments Directive II (MiFID II). However, it should be remembered that cryptocurrencies are not in any way backed or regulated by the UK national government or the country's national bank. There is not the same government protection, for example, if a crypto broker or exchange goes bankrupt as there would be if a major banking institution should get into trouble.
In October 2022, however, the UK House of Commons approved the recognition of crypto-assets as regulated financial instruments, as part of the draft Financial Services and Markets Bill, seemingly as a response to the collapse of top crypto exchange FTX. This has certainly opened the door to more regulation around cryptocurrencies in the future. The bill aims to bring crypto assets "within the scope of regulation for the first time" in order to "ensure that the Treasury is equipped to respond to developments in the crypto sector more quickly and deliver regulation in an agile, risk-based way".
There are also some restrictions in place on crypto trading in the UK. In January 2021, the FCA announced a ban on trading cryptocurrencies through derivatives such as CFDs and spread bets for retail traders. To be fair, most retail crypto traders in the UK were not using derivative trading anyway, and most brokers do not offer crypto assets as CFDs, or if they do, it is with very low leverage. You can still legally trade cryptocurrencies in the UK, as long as you are buying and selling the currencies themselves and not derivatives.
Crypto Brokers vs Crypto Exchanges
Crypto brokers are firms that act as financial intermediaries and allow customers to buy and sell crypto assets through their platform, charging some kind of fee, either by commission or via spreads (the difference between the bid and ask price for any particular asset), and sometimes a combination of both. Brokers often allow for trading of cryptocurrencies alongside a range of other assets, such as forex, stocks and commodities.
In contrast, a cryptocurrency exchange generally simply provides an online platform for buyers and sellers who want to trade cryptocurrencies with each other, based on current market prices. Crypto exchange users find someone willing to sell them a particular currency, and buy it using either another digital currency or a fiat currency. The exchange exists primarily as a platform to allow these transactions to take place.
How to Choose a Safe Crypto Broker
When choosing a crypto broker in the UK, a lot will depend on your own needs and preferences, but it is vital to do your research and try to ensure that the broker you choose is safe, stable and well-respected by current users. Check reviews from customers online and find out if the broker is regulated by the FCA and follows all best practices. It is not unusual for crypto exchanges to be unregulated, though this may change in the near future as the UK government assesses and potentially tightens up the regulation of crypto assets. Brokers that trade other assets as well as cryptocurrency will generally be FCA regulated, and you can check this directly on the FCA website.
Summary
Ultimately, crypto trading is fully legal in the UK and there are plenty of opportunities to buy, sell and trade a range of digital coins, via brokers and exchanges. However, if you're crypto trading in the UK, you might want to keep an eye on upcoming legislation that may attempt to put more regulation around the industry in future.