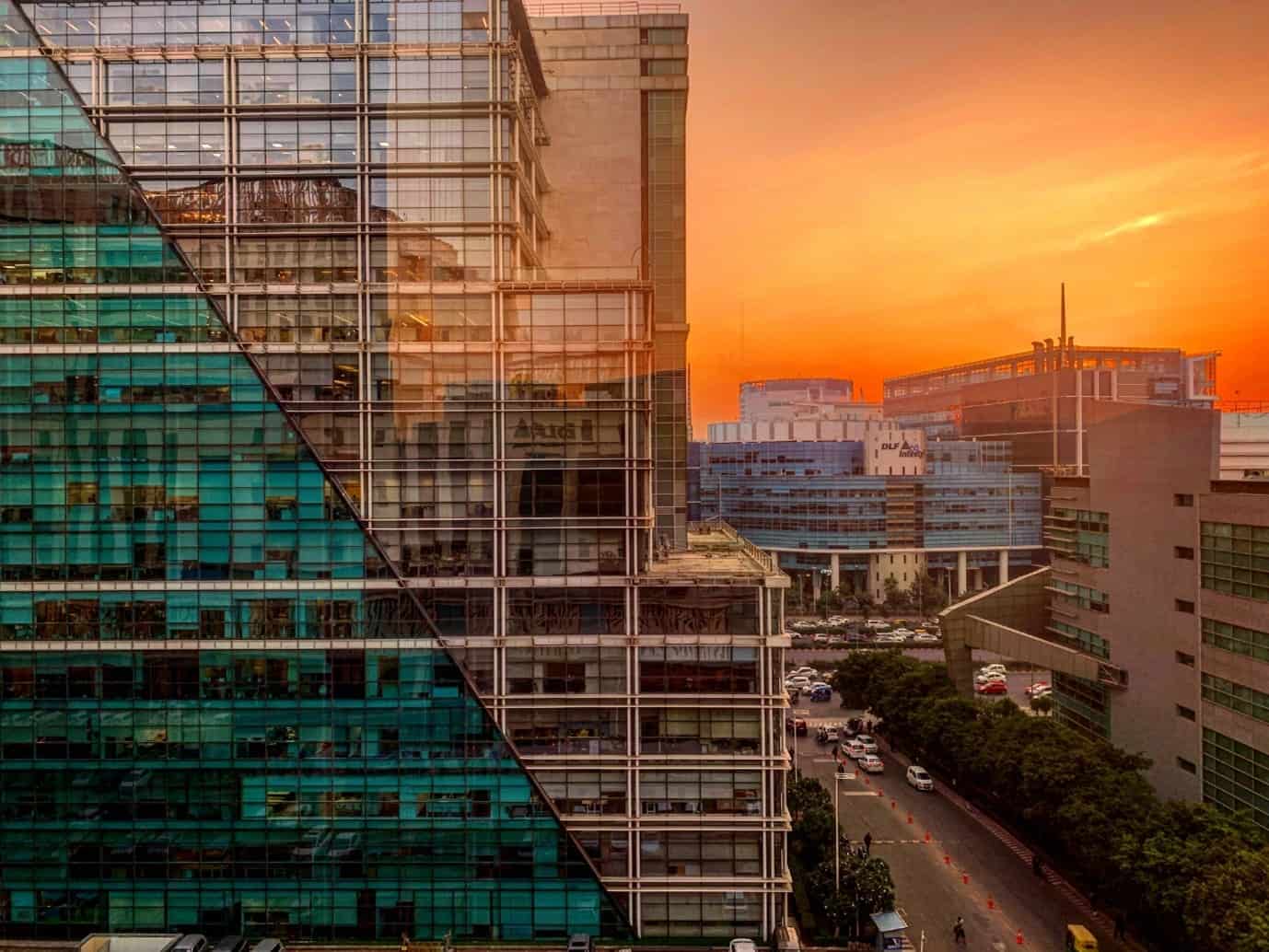 If you're an Indian resident just starting trading in cryptocurrency, you may have questions, such as: is crypto trading legal in India? Is it safe? Which crypto brokers and exchanges operate in India? And how do I choose the best crypto broker for me?
You are certainly not alone. It has been estimated that India is now the largest crypto trading nation in the world, with around 100 million crypto investors. Today we're going to look at all the aspects of crypto trading that Indian traders need to consider and help you get started as an Indian crypto trader.
What is Crypto Trading?
Crypto trading is simply buying and selling various cryptocurrencies with the aim of making a profit on those transactions. To many people, Bitcoin is almost synonymous with cryptocurrency, but there are now thousands of different digital currencies that you can choose to trade. Those other than Bitcoin are frequently referred to as altcoins.
Cryptocurrencies are essentially decentralised virtual currencies that can be bought and sold online via brokers and exchanges. They can also often be exchanged for goods and services supplied by crypto-friendly businesses.
Crypto transactions take place online, and when you buy cryptocurrency, what you actually buy are codes known as private keys, which you store in a crypto wallet. You need to keep those private keys safe because if you lose them, you have lost your money, and it will be very hard to recover. In that way, cryptocurrencies are similar to cash.
New cryptocurrencies are being launched regularly, so you can trade Bitcoin and the other common crypto coins, such as Ethereum, Tether, Binance, Ripple, and Solana, or invest in newer coins that can pay off if they launch at a low price and become valuable. However, you should also be aware that there is a risk a new coin will never gain value and will come to nothing.
Cryptocurrency trading is possible in India and is not prohibited by law. However, cryptocurrencies have also not been officially declared legal in India, so this should be kept in mind when trading them. The Indian government appears to be monitoring the situation and developing new laws around crypto, declaring that crypto has still not been officially legalised in India, even though tax laws have been designed for those who profit from crypto trading (as well as crypto mining, crypto yield farming, and those who are the recipients of crypto airdrops).
The tax laws are something you need to know about and comply with as an Indian crypto trader. You should be aware that in the 2022 Budget, the Indian government announced a flat 30% tax on gains from cryptocurrency transactions and a tax-deducted source (TDS) of one per cent.
Is Crypto Trading Safe?
Something that tends to give traders a feeling of safety is when a solid regulatory framework is in place regarding the assets they are trading and the kind of trading they are doing. As in many countries, crypto has been largely unregulated in India in the past, but again, like other countries, the trading of crypto assets has become so common that the Indian government has had to address precisely how crypto should be regulated within the country.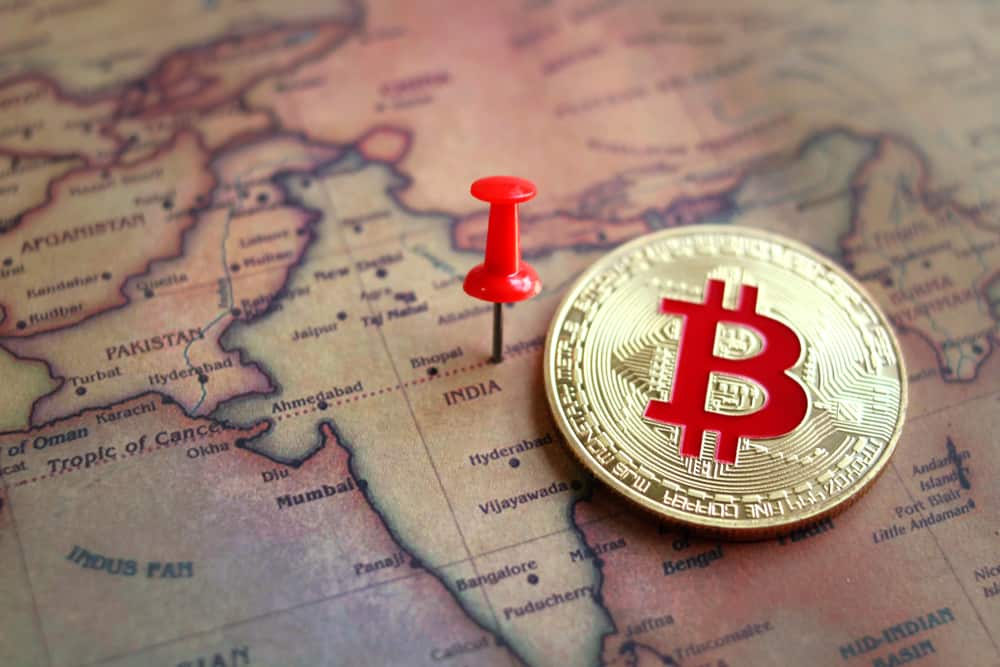 Speaking at the 2022 Inc42's Fintech Summit, Dr Amar Patnaik, Rajya Sabha MP (BJD), a Member of the Parliamentary Standing Committee on Finance for the Government of India, made some clarifications. He suggested that crypto can be managed and regulated as an asset class in the future, which would effectively mean that the Securities and Exchange Board of India (SEBI) would act as the regulator for crypto trading and investing. He further suggested that this would resolve current regulatory issues within India by allowing SEBI to serve as the sole regulator of all crypto assets.
It is fair to say that the regulations on crypto trading in India are still evolving and need to be closely monitored by anyone trading in the country. You will want to stay abreast of any changes to ensure that your funds are safe and that you comply with what will probably evolve to be fast-developing legislation in this area.
Regardless of how the regulatory framework evolves, traders should know that cryptocurrency is an inherently risky investment. Crypto assets are volatile, which is why so many traders have become rich trading crypto, but also why many investors have lost significant amounts of money in the crypto markets.
It is vital to do research, so you know what you are doing, understand the risks involved, and learn to practice good risk management and trading discipline. Develop a crypto trading plan and know when you will cut losses and take profit on each trade. Be prepared for extreme volatility, and do not invest more money than you can afford to lose when trading crypto.
---
Related Articles
---
The Best Cryptos to Trade in India
There are benefits and drawbacks to each coin available for investment. Beginner traders still tend to start with Bitcoin and other major well-known digital currencies. While there is still money to be made trading the well-known coins, most traders will be aware that Bitcoin is now very expensive to buy, and many of the Bitcoin millionaires out there made their money by investing at the start when the coin was of low value.
Other popular crypto coins include Ethereum, Tether, Binance, Ripple, and Solana. Random meme coins have also gone viral recently, often due to celebrity attention. One example is Dogecoin, but there are others. It is worth considering new and emerging coins if you want a chance to be in at the beginning with a token that may (or may not, of course) take off and provide big profits.
Some coins that Outlook India has identified as being of interest to Indian crypto traders include the Vita Inu Token, a fee-free meme coin that aims to help people make friends and learn about cryptocurrencies, the Trace Metaverse ($TRC) Token, which is considered by many the best play-to-earn token, and Heart of Shades, which is a token launched by India's first-ever luxury cosmetic brand, Heart Of Shades.
The benefit of these newer tokens is that they may follow the path of other successful coins and gain value quickly. But there are no guarantees, and it is genuinely impossible to predict what will be the next big thing in the digital currency market. That is why many experienced crypto investors tend to diversify and invest in different coins rather than putting all their eggs in one basket.
How to Choose a Safe Crypto Broker in India
Several brokers serve Indian traders, where you can trade cryptocurrency exclusively or invest with various other financial assets. You can also use a peer-to-peer crypto exchange, which acts as a platform where you can buy and sell to and from other traders.
You can look for a SEBI-regulated broker within India or choose an international broker that should be regulated in their own jurisdiction but often in the other jurisdictions in which they operate. You will want to check on various other broker features to ensure you are trading safely. Ideally, you want a broker that segregates client funds, uses strong encryption of customer data and offers secure payment methods.
When looking at brokers, you might also be interested in which crypto assets you can trade, the fees levied on crypto trading and other things such as a demo account, which allows you to practice trading risk-free and can help you to limit your losses. Features such as social trading and copy trading can also be helpful to new traders, enabling them to take fewer risks and trade more successfully.
The Safest Crypto Brokers in India
While it is possible to find safe crypto brokers in India, there are also some scammers and low-quality brokers operating in the country that you must avoid. Here is our list of the safest crypto brokers in India.
Broker
Features
Min Deposit
EURUSD Spread
77% of CFD traders lose

US Clients: Yes (eToro USA)

Regulated : Yes

Social Trading Platform
FCA & CySEC Regulated
Minimum Deposit $200
Demo Account
Copy Trading
2000+ Instruments

$200
from 1

Sign Up

77% of retail investor accounts lose money when trading CFDs with this provider. You should consider whether you understand how CFDs work, and whether you can afford to take the high risk of losing your money.

Your capital is at risk

US Clients: No

Regulated : Yes

CySEC regulated.
Good for beginners with excellent trading academy.
Beginner Friendly

$500
From 0.6 pips
As our crypto trading review has shown, cryptocurrency trading is possible and popular in India. New legislation and regulations are constantly evolving, so keep an eye on the Indian crypto news to ensure you and your broker are complying with any new legislation.
To trade safely, pick a reliable broker and educate yourself on how cryptocurrencies work and the risks when trading digital assets. Crypto trading can be very profitable for some traders but is also inherently high-risk. Do your research, lay the groundwork, and make sure you have everything in place to trade safely before starting your crypto trading journey.