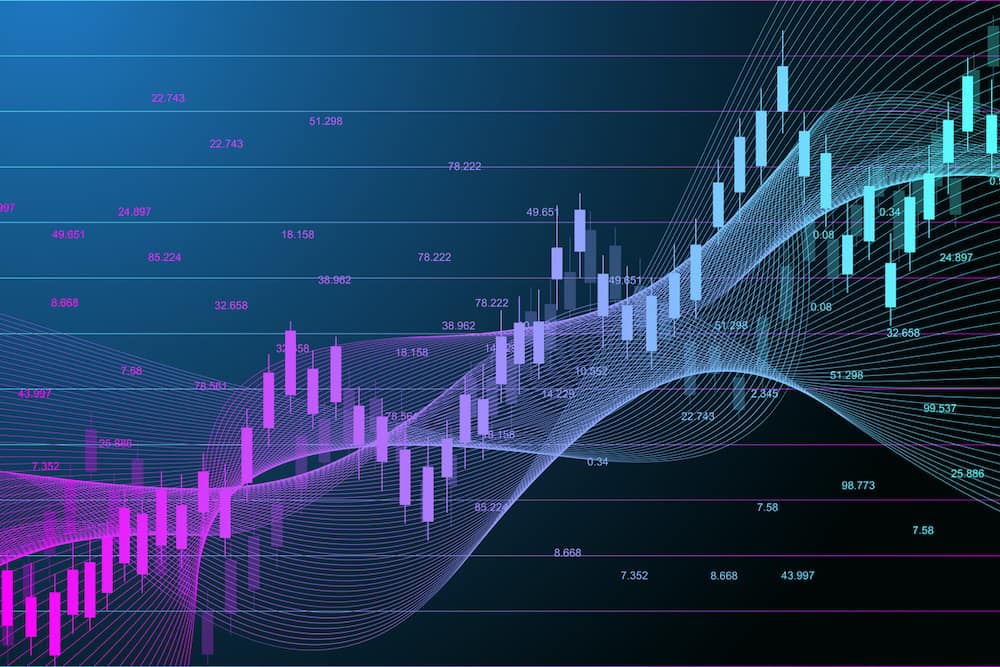 CFD trading has become a popular form of derivative trading that is practised in many countries around the world. While it can be very profitable for those who know what they are doing, it is also a risky activity, and it is important to educate yourself and understand how CFD instruments work if you are interested in this kind of trading.
Read on as we look at what you need to know to start trading CFDs and what options are available for CFD traders in India. Which Indian brokers offer trading in CFDs and which is the best CFD broker for you? We will also discuss what to check in order to be sure that the broker you choose is safe and trustworthy. Here, you will find everything you need to know if you are hoping to start trading CFDs in India.
What Are CFDs? 
CFD stands for contract for difference, and various financial instruments can be traded via CFDs without the trader needing to actually buy or sell the instrument. This means that traders can speculate on the price movement of a stock or currency without ever actually taking ownership of the underlying asset. In order to trade using CFDs, you will need to find a specialist brokerage that offers CFD trading and one, of course, that offers the specific instruments that you would like to trade. If they want to start CFD trading, Indian traders will find it is a type of trading most commonly offered by forex brokers. However, most instruments are available to trade as CFDs at selected brokerages.
When it comes to CFD trading, India is unusual in that it does not actually prohibit this type of trading, but neither has it fully legalised, licensed and regulated it. This means that while Indian traders can trade CFDs, they should be aware that CFD brokers in India are not regulated by the Securities and Exchange Board of India (SEBI) or any other governing body within the country. What this means in practice is that Indian residents will not be able to find brokers based in the country that are licensed and regulated to trade CFDs.
While this complicates the situation somewhat, it does not mean that Indian traders cannot trade CFDs. They should simply look for international brokers that offer CFD trading to Indian residents. There are many online brokers based in other countries that can be easily accessed by Indian traders. While Indian clients will often find offshore brokers are willing to let them open an account, they should be wary and check whether the broker is fully regulated. Some offshore brokers are unregulated or only subject to local regulations, which may not be that strict compared to major governing bodies such as the FCA and CySEC.
It is always best to try and find a firm that follows the regulations of a major governing body. The European Securities and Markets Authority (ESMA), UK Financial Conduct Authority (FCA), Australian Securities and Investments Commission (ASIC) and Cyprus Securities and Exchange Commission (CySEC) are all such examples. Many brokers based in these regions are regulated by these authorities and serve an international client base.
Always check that any brokerage you are considering does, in fact, accept clients from India before you attempt to sign up. They do tend to check where you are resident and will usually require proof of address to verify your account. You may also want to check which base currencies they accept, as you will generally find that you cannot open a Rupee account, and will need to convert your funds to a major currency such as EUR or GBP. A brokerage will usually be able to do this for you but check for currency conversion fees, as these may be higher at a brokerage than at your own bank.
Are CFDs Safe?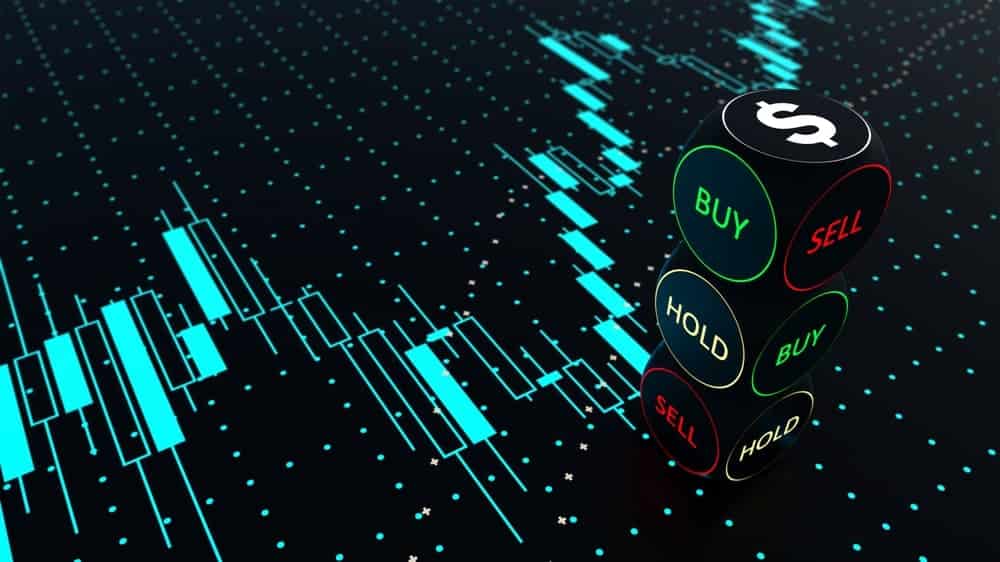 CFD trading is generally safe if you know what you are doing, but CFDs are complex instruments and it is important to fully understand how they work. CFD traders in India and elsewhere tend to use leverage when trading CFDs, which has the benefit of allowing them to place trades using much more capital than they actually have available. This presents the possibility of making a good profit, but also means there is the danger of a bigger loss should the trade go against you.
Leverage is accessed via your broker and the broker will ultimately decide on the amount of leverage they will provide for each instrument. Reputable brokers will often limit the amount of leverage they offer, and depending on where they are based, their regulator may also place restrictions on how much leverage can be used.
In order to protect yourself and trade as safely as possible, always trade through a reputable broker, and do not use high levels of leverage, especially as a beginner. You should also take the time to ensure that you fully understand how CFDs work and respect the fact that using leverage can amplify losses as well as profits.
Successful CFD traders learn how to use leverage wisely and how to manage risk when placing trades. Trading with low levels of leverage is a very good idea for new CFD traders, as is spreading the risk by investing in a diverse range of investments. As such, traders can hope to have a well-balanced portfolio, meaning not all your investments are in high-risk instruments such as CFDs.
The Benefits of Trading CFDs in India
CFD trading is popular in India, as it is throughout the world because it comes with various benefits. CFD traders can trade with leverage and can take advantage of both rising and falling markets. This means there is the potential for substantial profits for those who learn to correctly predict price movements, and these profits are possible without having to invest a large amount of capital. If you choose the right CFD broker, you will have access to a wide range of markets, asset classes and instruments, with fast and easy order execution. A number of trading tools and order types will be available to help you to trade successfully.
There may also be tax benefits when trading CFDs in India, but this is a complicated issue so if you are unsure of your tax position regarding profits or losses from CFD trading, always consult a tax professional. It is worth knowing, however, that when you buy a stock and then sell it at a profit, it will generally mean that you are subject to either short- or long-term capital gains tax in India.
CFD trading is a little different, as you are not actually buying and selling the stock. However, there is also a tax on what is classified as speculative business income, which generally applies to day trading and may apply to your CFD trading if you make a profit. As already mentioned, tax matters are complex in India and you should consult a professional to ensure you are paying all the tax you are required to.
How to Choose a Safe CFD Broker in India
If you want to start CFD trading in India, you will first need to choose a suitable CFD broker. It is advisable that Indian traders find a reputable international CFD broker that is regulated by a major governing body within the jurisdiction that they operate in. Be sure to check that the broker you choose is happy to accept customers from India.
There are also unregulated offshore brokers that are happy to accept Indian clients and may specifically market their services to CFD traders in India. We would suggest you avoid these brokers, as they may be unregulated and could even be scam brokers. As CFD trading is unregulated in India, you are potentially already a little more vulnerable than clients from some other countries. Do not risk signing up with a scam broker. At least if the broker is regulated, albeit in another country, they will be following a strict set of guidelines and will be monitored by their local authority.
Check that your broker follows all best practices when it comes to security, safety and client protection. For example, safe brokers generally store all client funds separately from their own operating funds, using reliable, top-tier banking institutions. This protects client funds in the event that the broker itself should run into financial difficulties or become insolvent.
The Safest CFD Brokers in India
When it comes to CFD trading, Indian residents have a range of brokers to choose from. Here is a table of our trusted CFD brokers available to traders in India.
Broker
Features
Min Deposit
EURUSD Spread
72% of retail CFD accounts lose money.

US Clients: No

Regulated : Yes

– Ultra-fast execution from 0.2s
– Low spreads from 0.0 pups
– All trading strategies allowed
– No restrictions on profitability
– Top trading conditions

$100
from 0.0 pips
Your capital is at risk

US Clients: No

Regulated : Yes

– 40% New Member Bonus
– MIFID, ASIC, FSA & FSCA regulated
– Free Online Trading Coach

$100
Fixed

Sign Up

Europe* CFDs are complex instruments and come with a high risk of losing money rapidly due to leverage. 79% of retail investor accounts lose money when trading CFDs with this provider. You should consider whether you understand how CFDs work and whether you can afford to take the high risk of losing your money.

Your capital is at risk

US Clients: No

Regulated : Yes

– Flexible leverage up to 500:1
– Multi award-winning New Zealand broker
– Institutional-grade spreads from 0.1 pips

$200
From 0.1
Indian traders will find that the above brokers all provide a reliable CFD trading platform. Look for one that offers the resources you need and the instruments you want to trade.
If you are new to CFD trading in India, ensure you fully understand how CFDs work, what the risks are and what your tax situation might be as a CFD trader. CFD trading is complicated but also exciting and potentially profitable, though a loss of capital will always need to be factored into any strategy.