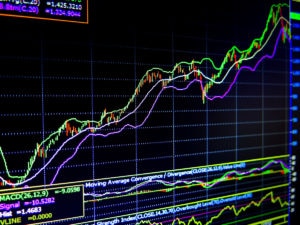 The extent of Zimbabwe's crime-ridden foreign exchange market was laid bare this week after a forex dealer said he was robbed at gunpoint.
The man, who is known only by the pseudonym Mzansi, told the local press that he had been called from an unknown telephone number and asked to meet at a house in the city of Rhodene in Masvingo.

Unconfirmed reports in the local online magazine Zim Eye allege that Mzansi first borrowed a sum of R15,600 rand, which is the currency of South Africa, from his business associates.
He then headed to the house, which was located near Masvingo General Hospital, at 12pm in a taxi – only to be confronted by armed robbers.
"I offered them a beer and they accepted, one of them dropped the beer as if by mistake then pulled out a gun on me", Mzansi said in a statement.
"They told me the game has started and asked me to sit in the boot of the taxi that I had hired together with the taxi driver, they drove the car for about 100m before asking us to get out of the car."
His statement also said that the robbers subjected him to other assaults, such as beating.
"One of the robbers wanted to shoot my hand so that I become powerless…that is when they started beating me heartlessly.
"They took the 15,600 Rands, my phone and that of my driver and the Toyota Fun Cargo we had. Before chasing us into the Bush one of the robbers pointed the gun at me, before shoving the barrel of the pistol into my mouth", he added.
Zimbabwe's foreign exchange market has suffered from scams, crime and fraud before.
The country suffers from a high degree of currency-related problems. In 2009, it even gave up its old currency due to the level of hyperinflation it had suffered. It has since found itself using other international currencies – although two years ago a bond note began to be used.
In the present day, the problem shows no signs of slowing down. Last month, the BBC reported that prices are in a constant state of flux.
"We are suffering. Inflation is too much. Every minute, every hour, every day, the prices are just changing", one anonymous trader said.
As a result of the weakness of the Zimbabwean currency, secret foreign exchange deals are very common – meaning that crime is able to run rife.
There is a high demand for conversion of the Zimbabwean notes into other currencies, such as more valuable African ones like the rand or even international currencies such as the US dollar.
Just a few months ago, a forex dealer in the Bulawayo area said they were robbed during a US dollar transaction, although this claim was later demonstrated to be false.
Some foreign exchange dealings are illegal in the country, and the maximum penalty is a decade in prison.
The country's President, Emmerson Mnangagwa, has also permitted citizen's arrests of illegal foreign exchange dealers to take place.
---
Safest Forex Brokers 2023
Forex Fraud Certified Brokers
CFDs are complex instruments and come with a high risk of losing money rapidly due to leverage. Between 74-89% of retail investor accounts lose money when trading CFDs. You should consider whether you understand how CFDs work and whether you can afford to take the high risk of losing your money.
Stay up to date with the latest Forex scam alerts
Sign up to receive our up-to-date broker reviews, new fraud warnings and special offers direct to your inbox
Stay up to date with the latest Forex scam alerts